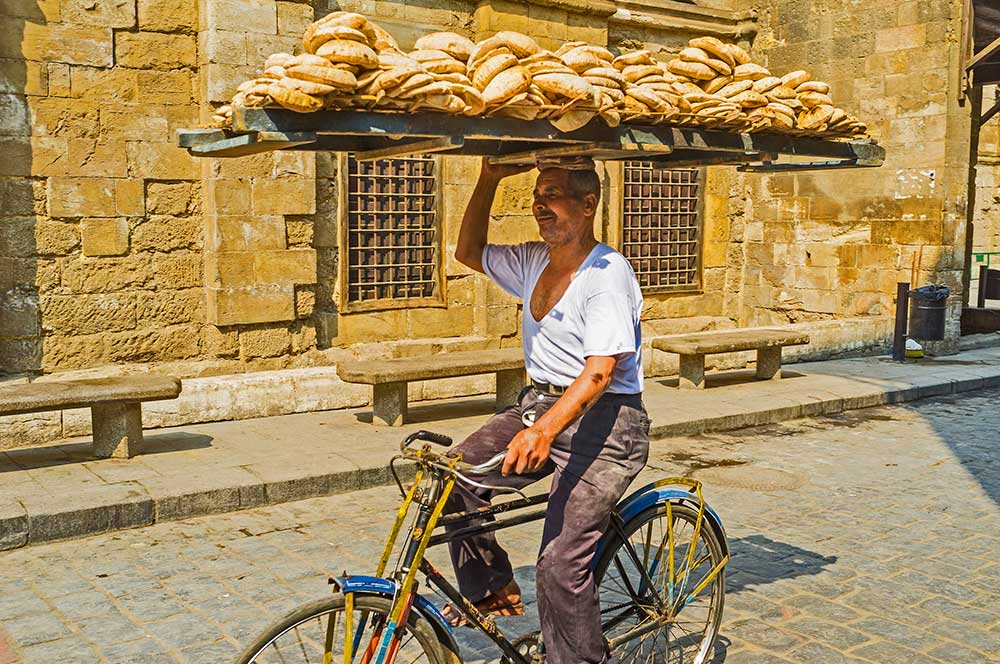 Do you know where your food comes from? Chances are it's more difficult to tell than you think. You might also not know that:
In the US, 30% of all food, valued at $162 billion annually, goes to waste
There were 626 food recalls in the U.S. in 2015
According to the U.S. Department of Labor, 136 goods from 74 countries are produced with child labor or forced labor
Like many other industries, the food supply chain has become more intricate as it has become more global. But the 2013 horsemeat scandal in Europe, the 2008 baby formula scare in China, and recent e. coli outbreaks in crops such as lettuce and spinach in the U.S. have more people questioning not only the safety of their foods, but where it's all coming from.
Indeed, as consumer preference continues to shift towards fresh and minimally processed foods, concern for the safety and quality of food grows, and that's where traceability comes into play.
Food Standards Australia New Zealand defines food traceability as:
the ability to track any food through all stages of production, processing and distribution (including importation and at retail). Traceability should mean that movements can be traced one step backwards and one step forward at any point in the supply chain.
In addition to safety and quality, traceability also facilitates improved inventory accuracy that allows firms to meet customer demand more efficiently. Better inventory management will also reduce spoilage, waste and shrinkage, and recalls will become more efficient.
Food Standards Australia New Zealand describes an effective traceability system that includes at minimum the following:
Contact details of suppliers and a description of products or inputs supplied
Contact details of customers and a description of the product supplied to them
Date of transaction or delivery
Batch or lot identification
Volume or quantity of product supplied or received
Any other relevant production records
For many countries, traceability is not mandatory; however, there is a movement for such requirements. Effective January 1, 2017, France will require origin labeling on all standard dairy and meat products. The U.S. had a similar requirement for its meats, but was forced to repeal the requirement earlier this year due to a World Trade Organization ruling against it.
While origin labeling provides some details, it does not tell the whole story. Because of the complex nature of the food supply chain, it's naturally difficult to capture it all in just a label. But maybe not impossible…
Several technology companies are working towards providing a traceability solution. Some examples include:
Colibri Software has developed a mobile app for farmers
The app will make it easier for farmers to keep track of their produce and the chemicals and pesticides applied to it. The app allows farmers to input data in the off-season in preparation for their busier time of year. "They can lay out their fields, the list of chemicals they use and the crops they're growing next season; which should take only 30 minutes," according to the company.
Once planting begins, they can record information on the mobile app. The GPS records their progress and when they're done, they push stop and the data goes into the cloud for them. A record is made when the harvest is done and a report is issued. Many produce distributors require these reports to ensure food safety, including the time lapse between when pesticides were applied and when the product went to market.
Australian-based Beston Global Food Company introduced what it says is the 'world first' food traceability app
The app, called OZIRIS, will allow retail customers to instantly trace the origin and safety of food products around the world. The app integrates the company's Brandlok anti-counterfeiting technology into the seal on every Beston product and is linked to a systematic "track-and-trace" ingredient and quality recording system in the production process. With OZIRIS, the seal can be read by the consumer at the point of purchase to verify the product's authenticity.
FoodLogiQ offers SaaS solutions to connect the world's food supply chain, promoting food safety through traceability and sustainability
The solutions provide customers such as Subway, Whole Foods and Robinson Fresh with the ability to manage and collaborate with vendors in one spot. This includes maintaining documentation, ratings, audits, inspections and incident reporting, along with the ability to utilize lot-level traceability to see exactly where one's product is at all times.
There are numerous solutions available, but whether or not they completely satisfy the "traceability" definition is a question for the user or government regulatory requirements. Still, these solutions provide a sense of security for users, particularly when facing today's very complex food supply chain.
For a list of food traceability apps, check this list from Food Tank, which provides a list of "top 23 apps changing the food system": https://foodtank.com/news/2015/01/twenty-three-mobile-apps-changing-the-food-system
Interested in going beyond apps and actually installing software? Capterra lists its top food traceability software products: https://www.capterra.com/food-traceability-software/
Finally, the International Center for Tropical Agriculture has produced some great interactive maps showing the origins of food crops: https://blog.ciat.cgiar.org/origin-of-crops/