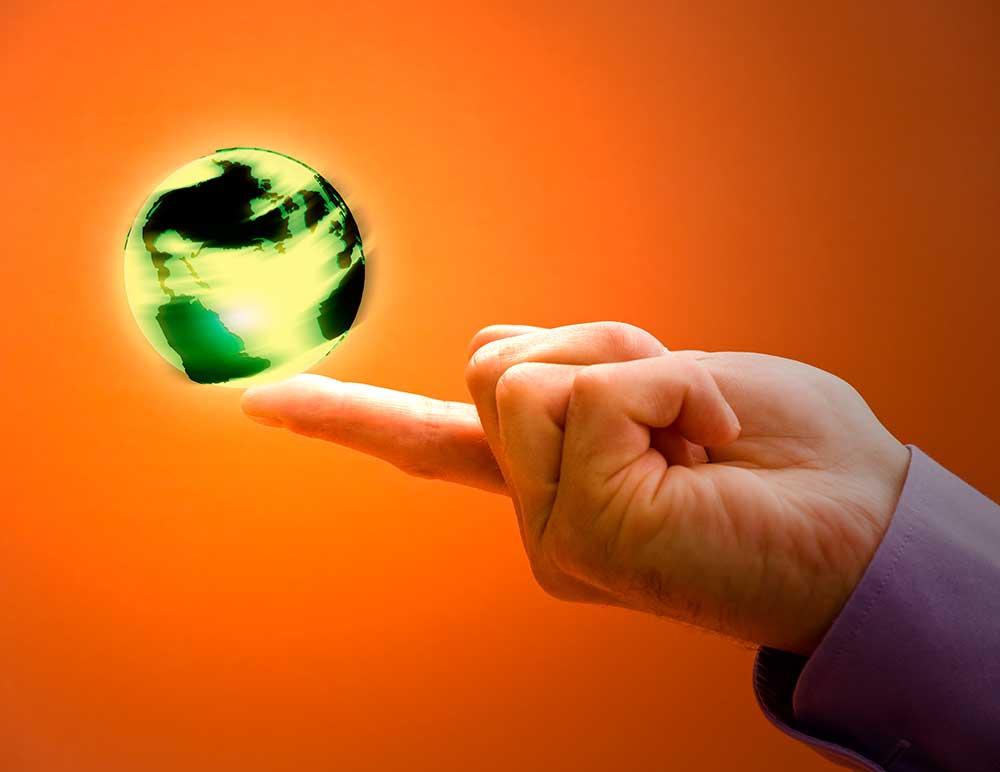 Not even halfway through 2017, it has already been a momentous year for global trade. The year was off to a rocky start with a big ideological shift towards protectionism in U.S. trade policy, the UK taking steps to leave the EU, and the fate of some major multilateral trade deals in jeopardy. Fortunately, things seem to be transitioning to a brighter outlook as the year progresses.
Growing commodity prices worldwide, robust financial markets, and a strong China has led the IMF to increase their growth prediction for the global economy to 3.5% by the end of 2017, up from 3.1% in 2016. And in Canada, we can celebrate the CETA trade deal that could bring trade relations between our nation and Europe closer than ever.
2017 also brings some reasons for FITT to celebrate. This year marks FITT's 25th year of empowering global trade professionals to succeed in international markets. You can celebrate with us at the Your Future in Global Markets international business conference in October, where we'll be bringing together global business experts from all over the world to share insights, practical advice and network as we look to the future of global trade.
In a year of so much change and hope for the future of global trade, it seems only fitting that this is also the time to launch the 7th edition of the FITTskills international business program. There are new challenges to be faced in the global business environment, new technologies to take advantage of, and new success stories and market entry failures to learn from.
A blueprint for comprehensive global business training
Another tool at our disposal is the recently developed CITP Competency Profile.
"The Competency Profile was updated in cooperation with over 260 private sector international business professionals. The standards set by the CITP Competency Profile provided the blueprint for designing the 7th edition program," said Caroline Tompkins, CITP, President & CEO, FITT.
Zeeshanali Fazal, CITP, Account Manager, EDC, a key contributor to the 7th Edition's International Trade Finance course, agrees.
"In the 21st century, things evolve significantly, and the dynamics of doing business in the international market changes day after day. The markets are growing and business across borders is evolving. As such, it is critical to update learning material so that it remains relevant for international trade professionals and gives the right knowledge to the learners."
Involving experienced global trade practitioners who are currently working in the industry was instrumental in updating the program with leading-edge material, terminology and features that are applicable to today's professionals.
"Working on the new 7th edition FITTskills Program and on the CITP Competency Profile that underpins it, has been an extraordinarily rewarding experience," recalled Albert Knab, CITP|FIBP, Professor/Coordinator, International Business Program, Fanshawe College.
It was an honour to work with the leading trade professionals across the nation to craft what can truly be called a blueprint for professional success. 
"The experience was the greatest professional development opportunity I have experienced in my four decades of professional life.  We now have a baseline that will only improve with time."
Providing relevant information in a way that works for busy professionals
Paula Greene, CITP, President & CEO, BEYOND Ventures Group, has made valuable contributions to the FITTskills course content over multiple editions of the program, including the 7th edition, and speaks to the importance of building content that is internationally focused, rather than regionally.
"The level of expertise involved in developing the FITTskills 7th edition program was unbelievable."
As an international business professional who navigates the global business environment every day, I recognize the importance of current, leading edge education.
"In working with Canadian companies looking to export, I realize that the face of trade changes with trends in retail and B2B preferences, renewable energy, sustainability, and drastic changes in technology in recent years. The team that developed the 7th edition FITTskills courses worked to ensure that case studies, course content and resources encompass these issues that are worldwide, and not just from a Canadian focus," Paula said.
When it comes to the importance of having relevant, leading-edge education, the content isn't the only aspect that needs to be revisited and continually modernized.
"With the FITTskills online courses, there has always been a focus on making the program really accessible for individuals who work full time, travel frequently and have full, busy lives. The 7th edition takes that approach to a new level, providing the flexibility to access content in whichever order you choose," related Silvia Baptista, FITT's Vice President and project lead in the 7th edition development.
You're really in control of your own learning and can prioritize the content that is most relevant to you.
Other new features include cross-content references that link to areas in the course where a subject is covered in more detail, and sections at the beginning of each course module that allow learners to build on all levels of their existing knowledge and experience. But one of the features we're most excited about is the interactive exam prep quizzes.
"The exam prep quizzes are really cool because they are now interactive. You can check your answers question by question and take the quizzes as many times as you want as an extra study guide," said Ewan Roy, Content Marketing Specialist at FITT, who has been working hard preparing the courses for users to access the 7th edition program online.
"The online learning centre is now easier to use than ever, with new case studies provided in an improved format, separated modules allowing for you to design your own learning plan, and each module also has a page for additional outside resources including Youtube videos, blog articles, and valuable info sources."
Shelly-Ann Bhawanie, from ExporTT, Trinidad & Tobago was among the first group to experience the FITTskills 7th edition program.
The training session exceeded my expectations and opened my eyes to the true potential of my organisation's ability to assist our local exporters.
And we want to hear from you! Share your experiences on Facebook, Twitter and LinkedIn, or in the comments below.
As international trade continues to evolve, the individuals who work every day in the multitude of sectors and professional roles that keep global business flowing will need to have the tools at hand to do their jobs well. Staying current at the forefront of the industry requires continual education and training, and a willingness to adapt to the latest trends and technology. We look forward to continuing to empower global trade practitioners to do just that.
This project is funded in part by the Government of Canada's Sector Initiatives Program (SIP). The opinions and interpretations in this publication are those of the author and do not necessarily reflect those of the Government of Canada.