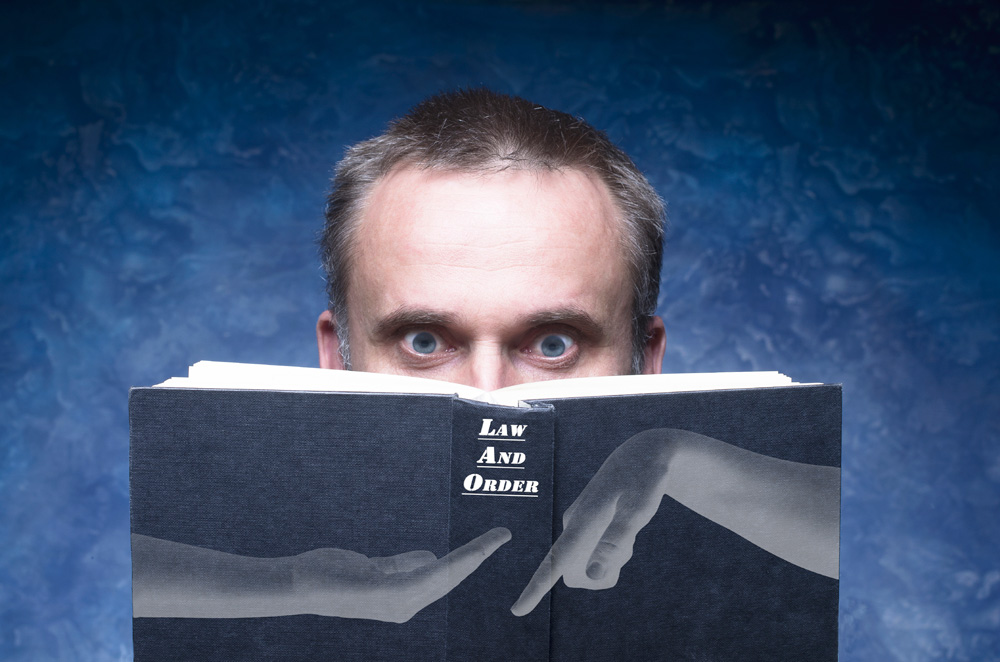 As of March 16, 2016, the Bureau of Industry and Security (BIS) and Office of Foreign Assets Control (OFAC) have made further amendments to their regulations. The latest amendments expand the scope of authorized business and travel by U.S. persons and companies inside of Cuba. 
The updates to the Cuban Assets Control Regulations (CACR) and the Export Administration Regulation (EAR) are designed to advance President Obama's policy to engage and empower the Cuban people.  The changes help facilitate engagement between the U.S. and Cuba.
Major changes were made to the regulations concerning people-to-people educational travel, payment of salaries, merchandise originating in Cuba, banking, finance, commerce, trade, grants, and awards.
Already, there have been some success stories from companies taking advantage of the relaxed embargo regulations, such as Airbnb, Carnival, and American Airlines.
Connecting Cubans and Americans through culture
Americans are now authorized to travel to Cuba for individual people-to-people educational travel that will result in meaningful interactions between the traveler and citizens of Cuba.
Travelers will be required to follow a full-time schedule of educational exchange activities, intended to enhance contact with the Cuban people, support civil society in Cuba, or promote the Cuban people's independence from Cuban authorities.
This means that individuals are now able to book their own flights to Cuba and plan their own trips.
Previously, the general license authorizing educational travel required such trips to take place under the supervision of an organization subject to U.S. jurisdiction. All travelers were required to be accompanied by a representative of the sponsoring organization.
This change is intended to make authorized educational travel to Cuba more accessible and less expensive for U.S. citizens, and will increase opportunities for direct engagement between Cubans and Americans.
Travelers under this authorization must retain records related to applicable travel transactions, including records demonstrating a full-time schedule of authorized activities.
If individual is traveling with a U.S.-based organization which sponsors exchanges to promote people-to-people contact, the individual may rely on the entity sponsoring the travel to satisfy those recordkeeping requirements.
The statutory prohibition on travel for tourist activities remains in place.
Cuban nationals can earn a U.S. salary
This next amendment relates to Cuban nationals residing in the United States, under either a non-immigrant status or pursuant to some other non-immigrant travel authorization.
Such individuals are now able to earn a salary or compensation consistent with the terms of their particular visa, as long as the recipient is not subject to any special tax assessments in Cuba.
U.S. companies are now authorized to engage in transactions related to the sponsorship or hiring of Cuban nationals to work or perform in the United States in a manner similar to that of other nationals.
They may do this as long as additional payments are not made to the Cuban government in connection with such sponsorship or hiring.
For example, Cuban athletes, artists, and performers who obtain the requisite visas will be able to travel to the U.S. and earn wages in excess of basic living expenses.
Additionally, transactions in connection with the filing of an application for non-immigrant travel are now authorized.
Americans may enjoy Cuban products abroad
OFAC has authorized trade in Cuban-origin merchandise by individuals for personal consumption while in a third-country.  Individuals may also obtain services from Cuba or a Cuban national related to travel and maintenance within a third country.
This change will enable Americans traveling in Europe, for example, to purchase and consume Cuban-origin alcohol and tobacco products while abroad, similar to the travel exemptions in other sanctions programs.
Increased access to banking and finance
U.S. banking institutions are now authorized to process U-turn transactions in which Cuba or a Cuban national has an interest.
This provision authorizes funds transfers from a bank outside the United States that pass through one or more financial institutions inside the U.S. before being transferred to a bank outside the U.S.
In this case neither the originator nor the beneficiary may be a person subject to U.S. jurisdiction.
American banks are now permitted to process U.S. dollar monetary instruments presented indirectly by Cuban financial institutions, including cash and travelers' checks.
Correspondent accounts at third-country financial institutions used for such transactions may be in U.S. dollar denominations.
Banking institutions are now also authorized to open and maintain bank accounts in the United States for Cuban nationals to receive payments in the U.S. for applicable transactions, and to remit such payments back to Cuba.
Permission expanded for some exporters
OFAC has expanded the existing permissions for a "physical presence" (such as an office, retail outlet, or warehouse) to include those that engage in humanitarian projects, noncommercial activities intended to provide support for the Cuban people, private foundations, and some research or educational institutes.
OFAC has also expanded the existing authorization for a "business presence" (such as a joint venture) to include exporters of goods that are authorized for export or re-export to Cuba.
This also applies to entities providing mail or parcel transmission services, cargo transportation services, and providers of carrier and travel services.
The revised regulations also clarify that the "physical" and "business presence" authorizations permit exporters of authorized or exempt goods to assemble such goods in Cuba.
BIS has made conforming changes to the EAR to generally authorize exports and re-exports of eligible items to establish and maintain a "physical" or "business presence" authorized by OFAC.
The CACR currently authorizes the importation of Cuban origin mobile applications. OFAC has expanded this authorization to allow the importation of Cuban-origin software.
BIS has authorized vessels to transport authorized cargo from the U.S. to Cuba, and then sail to other countries with any remaining cargo that was originally loaded in the United States.
BIS has also adopted a licensing policy of case-by-case review for exports and re-exports of items that would enable exports from Cuba produced by the Cuban private sector.
Humanitarian funding now possible
OFAC has authorized the provision of educational grants and awards, and clarified that an existing authorization applies to the provision of grants and awards for the humanitarian projects authorized in OFAC's regulations.
This step will further enable U.S. support for educational projects in Cuba, and U.S. participation in philanthropic efforts.
Learn from these big brands finding success in Cuba
Carnival sets sail for Cuba
Carnival Cruise Lines will sail to Cuba through its newest brand, Fathom.  Carnival Corp. will offer these cruises through people-to-people educational missions.
Volunteers will work with local Cubans performing tasks such as teaching English and reforestation, while being immersed in Cuban culture.
Since traveling for humanitarian projects and religious activities are among the 12 approved categories of travel to Cuba, Carnival is able to offer this people-to-people interaction through the Fathom line.
Airbnb gets in ahead of U.S. hotels
Airbnb, a home rental hosting website, has added over 2,000 listings in Cuba. Room rentals began in Cuba when the Castro regime opened the door to private enterprise in a very limited number of categories, including private rentals and restaurants.
As the government expanded those categories to more than 200, "casas particulares", as the rentals are known, grew into one of the largest and most successful sectors.
Currently, there are more than 28,000 casas particulares in Cuba, with new home rentals hitting the market on a daily basis.
The homes are rented to visitors from Europe, Latin America, Canada, and other destinations. U.S. hotels are not yet permitted to operate in the country.
Major airlines are preparing for flight to Cuba
On February 16, 2016, The United States and Cuba signed an agreement allowing commercial air traffic to resume between the countries for the first time in 50 years.
New flights are expected to operate daily by next fall, with up to 110 daily roundtrip flights traveling from the U.S.  American visitors will still have to qualify under one of the travel categories legally authorized by the U.S. government.
Transportation of authorized travelers – between the United States and Cuba only, without stops in third countries – are now authorized by general license.
Certain related lodging services aboard vessels used for such travel will also be authorized.
American Airlines is one of the airline corporations that has applied to the U.S. Department of Transportation (DOT) to provide service to Havana from the United States.  The proposal includes 10 daily roundtrip flights from Miami, as well as flights from Charlotte, Dallas/Fort Worth, Los Angeles, and Chicago.
Delta Airlines has also proposed flights to Havana in much smaller numbers.  Additionally, JetBlue and other airlines have proposed flights to Havana from Fort Lauderdale, Tampa, Orlando, Newark, JFK, and Boston.
License Exception Aircraft, Vessels, and Spacecraft (AVS) has authorized temporary sojourns to Cuba for certain categories of vessels.
Eligible categories of vessels are cargo vessels for use in the transportation of items; passenger vessels use in the transportation of passengers and/or items; and recreational vessels that are used in connection with travel authorized by the Treasury.
License Exception AVS has authorized aircraft on temporary sojourn to remain in Cuba for up to 7 consecutive days, and vessels on temporary sojourn to remain in Cuba for up to 14 consecutive days.
Travelers may now bring family along for the journey
Close relatives are now allowed to visit or accompany authorized travelers for certain additional activities.  In the January changes, OFAC permitted close relatives to join visits related to official government business, as well as approved educational activities.
Close relatives are now also allowed to visit or accompany authorized travelers for journalistic activity, professional research, religious activities, and activities related to humanitarian projects, private foundations, research or educational institutes.
In these cases a close relative is defined as someone related to a person by blood, marriage, or adoption – and who is no more than three generations removed from that person or a common ancestor with that person.
All authorized travelers are now allowed to open and maintain bank accounts in Cuba in order to access funds for authorized transactions while in Cuba.
Developing closer U.S.-Cuba ties through travel, tourism and business
As a result, a number of U.S. companies are taking advantage of the relaxed embargo regulations, especially companies involved in travel and tourism.  Close relatives are now allowed to accompany authorized travelers.
AVS will permit temporary sojourns for certain vessels, and major airlines will begin travel to Cuba in the near future.
The recent amendments to the CACR and EAR are implementing President Obama's policy to engage and empower the Cuban people, while helping to facilitate engagement between the U.S. and Cuba.
Disclaimer: The opinions expressed in this article are those of the contributing author, and do not necessarily reflect those of the Forum for International Trade Training.