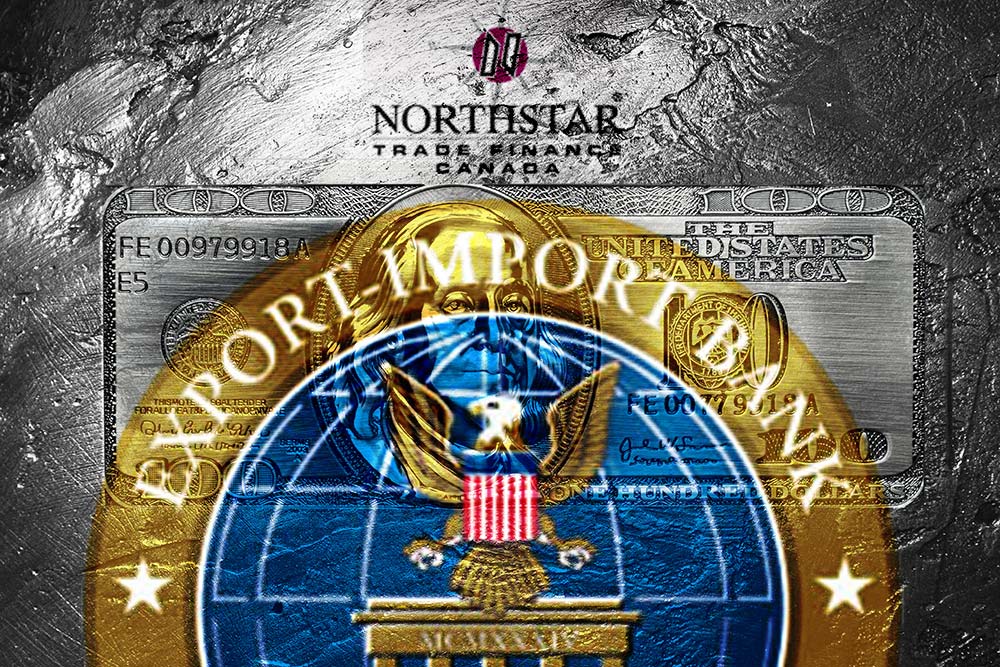 After over twenty years of excellence in the field, Northstar Trade Finance's efforts are now being rewarded with the US Export-Import Bank's Lender of the Year award, at the organization's annual conference in Washington D.C. on April 23.
Northstar Trade Finance was founded in Canada in 1994, specifically to address the unique needs of Canadian SMEs and their international trading partners.
Outstanding strategic partnership model
Northstar first caught the US Ex-Im Bank's attention several years ago with their strategic partnership model. Northstar works closely with many financial institutions and public sector partners, several of which are shareholders of Northstar.
They have also developed a series of alliances with world-class export credit and export insurance agencies, as operations expanded beyond Canada to the United States, United Kingdom, and continental Europe, among other markets.
The partnership approach, combined with the world-class technical competency of the Northstar team, led the US Ex-Im Bank, America's export credit agency, to authorize them as a delegated lender.
That meant they were approved to make credit decisions and lending transactions on behalf of Ex-Im: a privileged role accorded to very few trusted organizations.
After several years as a Delegated Lender, their strong continuing efforts have been rewarded with this prestigious honor.
Scott Shepherd, CITP®|FIBP®, the President and CEO of Northstar, notes that "This recognition, by one of the top export credit and insurance organizations in the world, is a tremendous win for the Northstar Team."
It's an undeniable acknowledgment of the value and effectiveness of our partnership approach, as well as our single-minded focus on and commitment to SMEs pursuing opportunities in the global marketplace.
Addressing a crucial need for SMEs
International trade forms a significant portion of many nation's GDPs, and SMEs are increasingly recognized as engines of growth, job creation and economic value. Yet access to trade financing to fund these activities has often been underappreciated or difficult to acquire.
More recently, the direct and critical link between trade success and access to financing – including traditional trade finance and emerging solutions in supply chain finance – has been recognized at the most senior levels of political leadership and by heads of key international institutions like the WTO and various multilateral development banks.
Many small and medium-sized enterprises pursuing opportunities in international markets, however, still have trouble accessing trade financing – including highly effective risk mitigation solutions – through traditional providers of trade and supply chain finance.
Northstar has therefore developed an effective business model aimed specifically at addressing the unique challenges and needs of SMEs in Canada and internationally.
Even as major financial institutions reduce their international exposures or exit lines of business like trade finance, Northstar is actively working to extend its footprint, both directly and through expansion of its international partnerships.
Shepherd, a long-time supporter of FITT and a CITP®|FIBP®, notes, "At Northstar, we have gathered a team of top-level credit, risk and international market experts."
"In addition to developing and structuring effective financing solutions in support of trade, we are uniquely positioned to provide advice and support to SMEs operating in or aspiring to operate in international markets, from OECD economies to emerging markets."
"Our network of partners and associates provides an additional resource-base upon which Northstar can draw to help enable SME trade activity."
Providing excellence in trade finance with innovation and expertise
It is clear that no single bank, export credit agency, multilateral institution or other entity can meet all of the trade financing needs in Canada or internationally.
It is equally a reality that SMEs continue to experience disproportionate difficulty in obtaining adequate, affordable levels of financing – including trade financing – despite the increased rhetoric about the importance of this market segment.
In Canada, the clear directive of the federal government through the Global Markets Action Plan, to support SMEs in their pursuit of international opportunity, is consistent with similar priorities in many markets around the world.
The reality, however, is that 80-90% of trade activity is supported by some form of trade finance, yet SMEs continue to experience difficulty in accessing trade finance, and the traditional providers of this form of financing are now increasingly challenged by credit and capital constraints and by limitations in capacity linked to increasing regulatory pressure.
As trading patterns evolve and exporters expand and diversify beyond traditional trading partners, the needs of SMEs for expert advice and well-structured financing will increase exponentially, as will the need for alternate sources and additional capacity.
Northstar, however, is nothing short of a world-class innovator in the financing of international commerce, benefitting from strategic alliances with organizations like FITT, numerous shareholder financial institutions, and various top-tier export credit and international institutions.
The award from US Ex-Im reflects the technical competency of the Northstar team: a key element of international business and trade.
Through more than two decades of evolution, building a network of effective partnerships, alliances and collaborations around the globe, they have been able to serve a crucial need for SMEs at a time when access to effective and innovative trade financing is more important than ever.