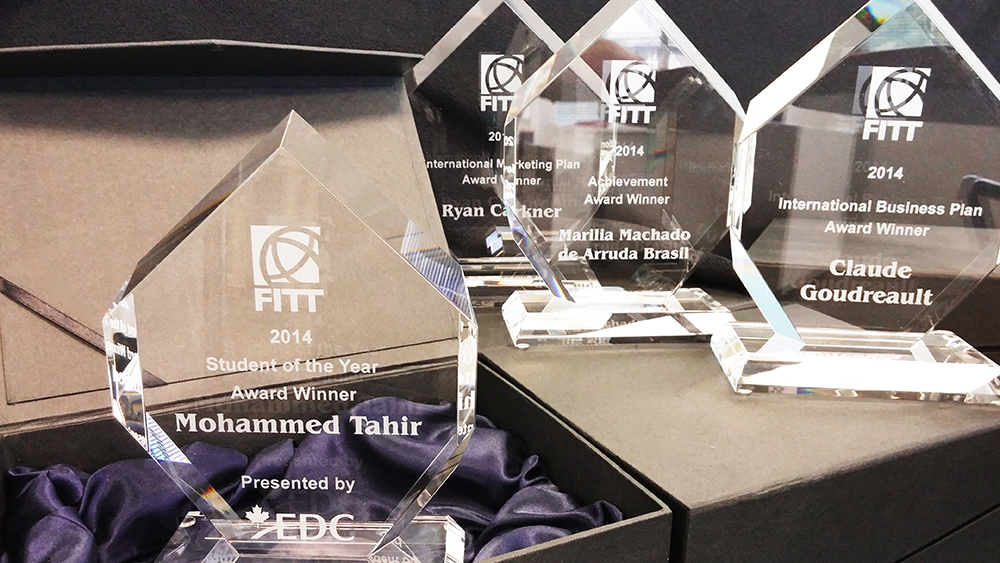 This year's FITT Education Awards once again go to a talented group of individuals, among whom there are mentors, passionate social activists, and driven global business dynamos, all ready to take the industry by storm.
Future entrepreneur Mohammed Tahir wins Student of the Year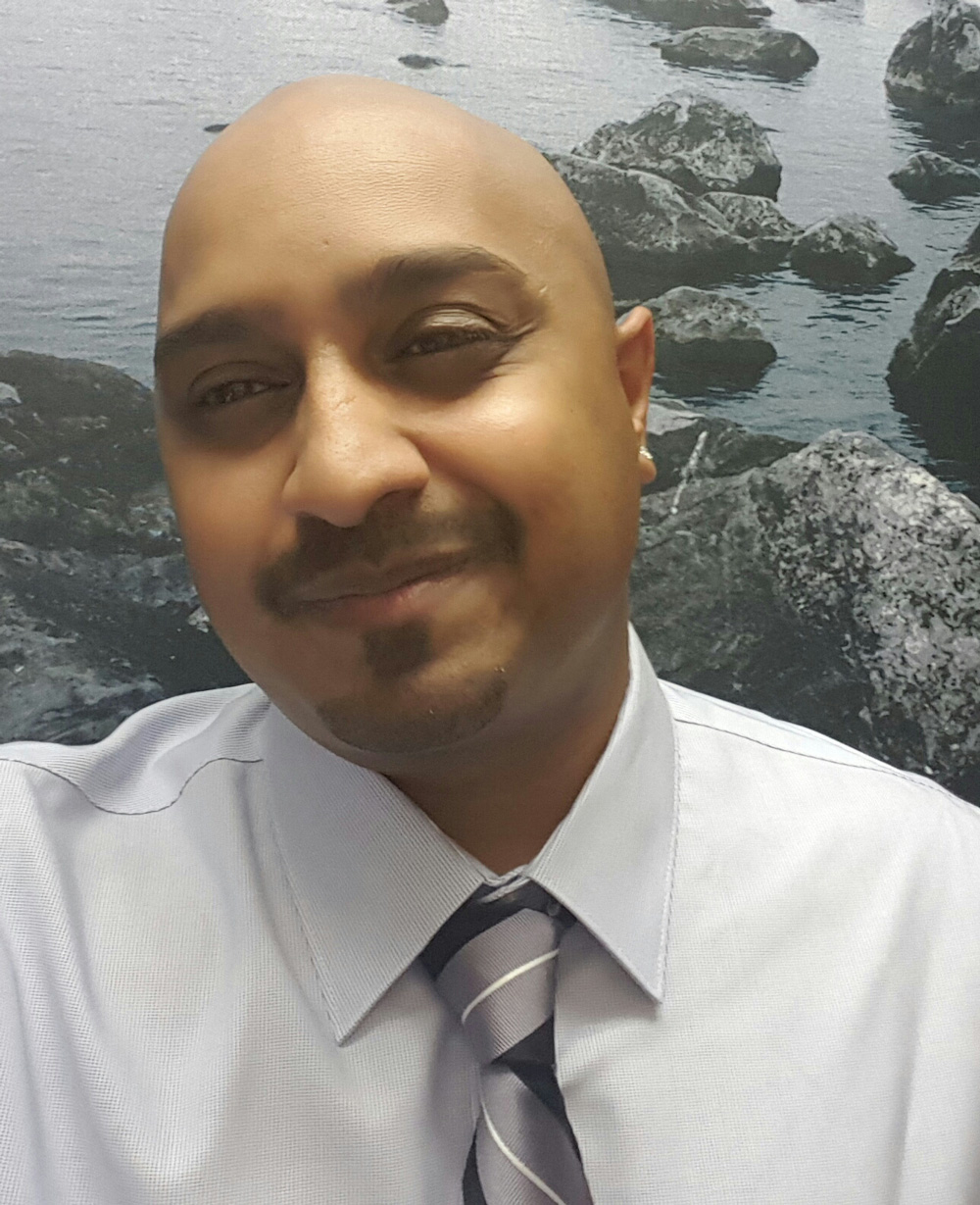 2014's Student of the Year Award has been presented to Mohammed Tahir, graduate of the International Trade Management and Logistics program at Discovery Community College in British Columbia.
Mohammed attained the highest overall grade point average after completing all eight FITTskills courses.
The Student of the Year award is presented by Export Development Canada (EDC), FITT's strategic partner, and they are thrilled to present it to a student of Mohammed's character.
"We're honoured to present the Student of the Year Award, which recognizes academic excellence in the field of international business," says Catherine Decarie, Senior Vice-President, Human Resources and Communications, EDC.
Mohammed will continue Canada's proud tradition of developing the next generation of strong business leaders who think globally.
Mohammed's professor at Discovery Community College, Fouad Menasa, is also proud of their high-performing graduate.
"Discovery Community College is very pleased that our student Mohammed Tahir is the recipient of the valued FITT/EDC Student of the Year Award. Throughout his courses Mohammed has demonstrated the qualities of an entrepreneurial-minded individual.  We wish him a successful future."
Looking to the future, Mohammed wants to become an expert in his industry and start a successful business.
"My motivation is to learn every aspect of international business. There is no greater gain than knowledge and that's what the International Business program provides. My goal is to become a prosperous entrepreneur."
The winning International Marketing Plan brings SMEs to South Korea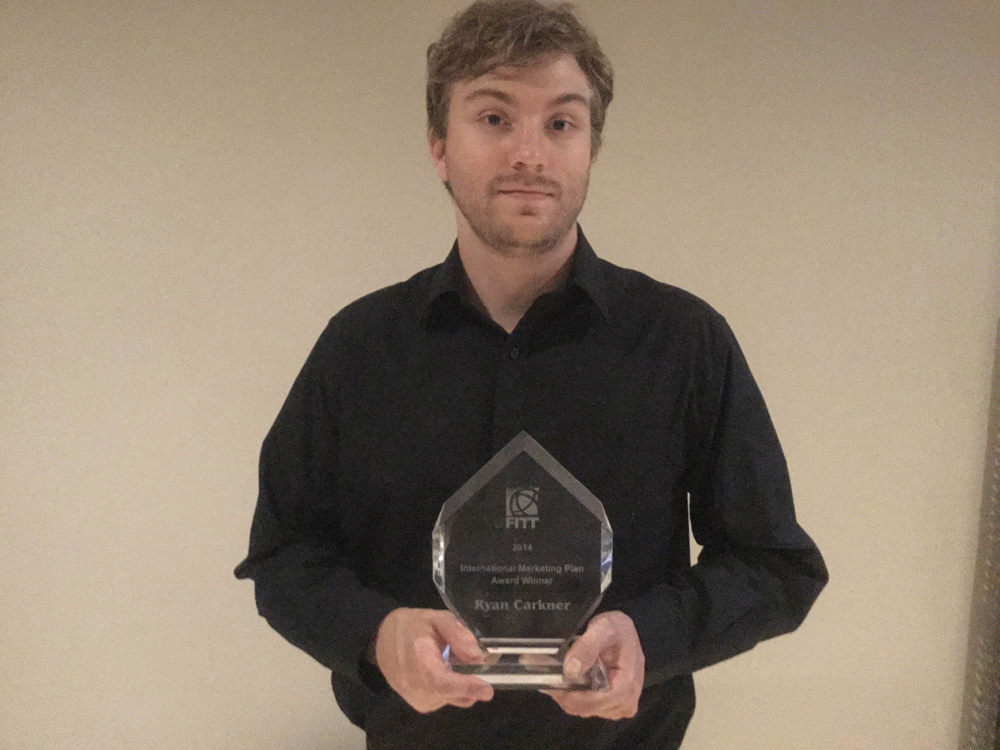 The International Marketing Plan Award goes to Ryan Carkner for his detailed, well-researched and insightful plan to bring IT solutions created by SMEs to South Korea's global multinationals.
The award is given to the student to has earned both the highest grade for a completed marketing plan, and the highest grade point average overall.
Ryan was able to identify the gaps or weaknesses in South Korea's technological infrastructure, not an easy task since the market is notoriously tough to penetrate, and controlled by a handful of powerful corporations who wouldn't typically look to SMEs for help. After careful research, he struck on a game-changing insight.
"I finally gathered enough information to find out that these corporations had their hands full with big businesses and even bigger problems, specifically their handling of an evolving SME market. After weeks of researching, it was the weakness I had been looking for. At that point, I knew I could make a partnership or strategic alliance look tempting."
Ryan's professor and Coordinator of the International Business Program at Algonquin College, Norman Lomow, is very pleased at his student's success.
On top of his achievements in the program, Ryan is also a graduate of the International Business Major. Well done Ryan, you did us proud.
When we asked Ryan what his dream job would be, he didn't hesitate.
"I'd like to get into the video gaming industry. It has been a market that has fascinated me ever since I was a kid, and is now becoming progressively globalized. I would also like to get the opportunity to work in different countries and really exercise my international business skills to their fullest extent."
International Business Plan Award winner helps Canadian business go Dutch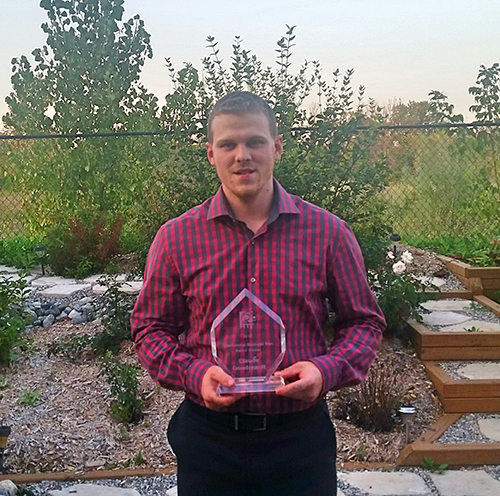 This year's International Business Plan Award, awarded to the student who has received the highest grade for a completed business plan, combined with the highest GPA, goes to another Algonquin College student, Claude Goudreault.
Claude nailed it, turning in a project that crunched the right numbers, and used insights from those calculations to formulate an actionable plan to expand a Canadian retailer successfully into the Dutch market.
"The project was about Agrium, a Canadian company which sells agricultural products and services. In this plan, Agrium would acquire 60 percent interest in an existing company, and also build a retail chain in the market.  After having done the research, I determined that Agrium could enter the Dutch market without any problem and the return of investments would be very profitable."
Norman Lomow congratulated him as well, adding that "I am pleased with Claude's accomplishments with his International Business Plan Award and in the International Business Major. I look forward to following your career Claude."
Claude decided to study international business for some pretty great reasons.
"The idea of being able to visit countries and work at the same time was extremely appealing to me."
My mother taught me to always help others when they are in need. Being willing to help others, whether domestically or internationally, is something I've always wanted to do.
His plan for the future?
"I have three goals: being part of a research team, living abroad for a few years, and consulting. Living abroad is something that intrigues me very much, because I would be able to learn different cultures, different languages and meet new people."
A born leader wins this year's FITT Achievement Award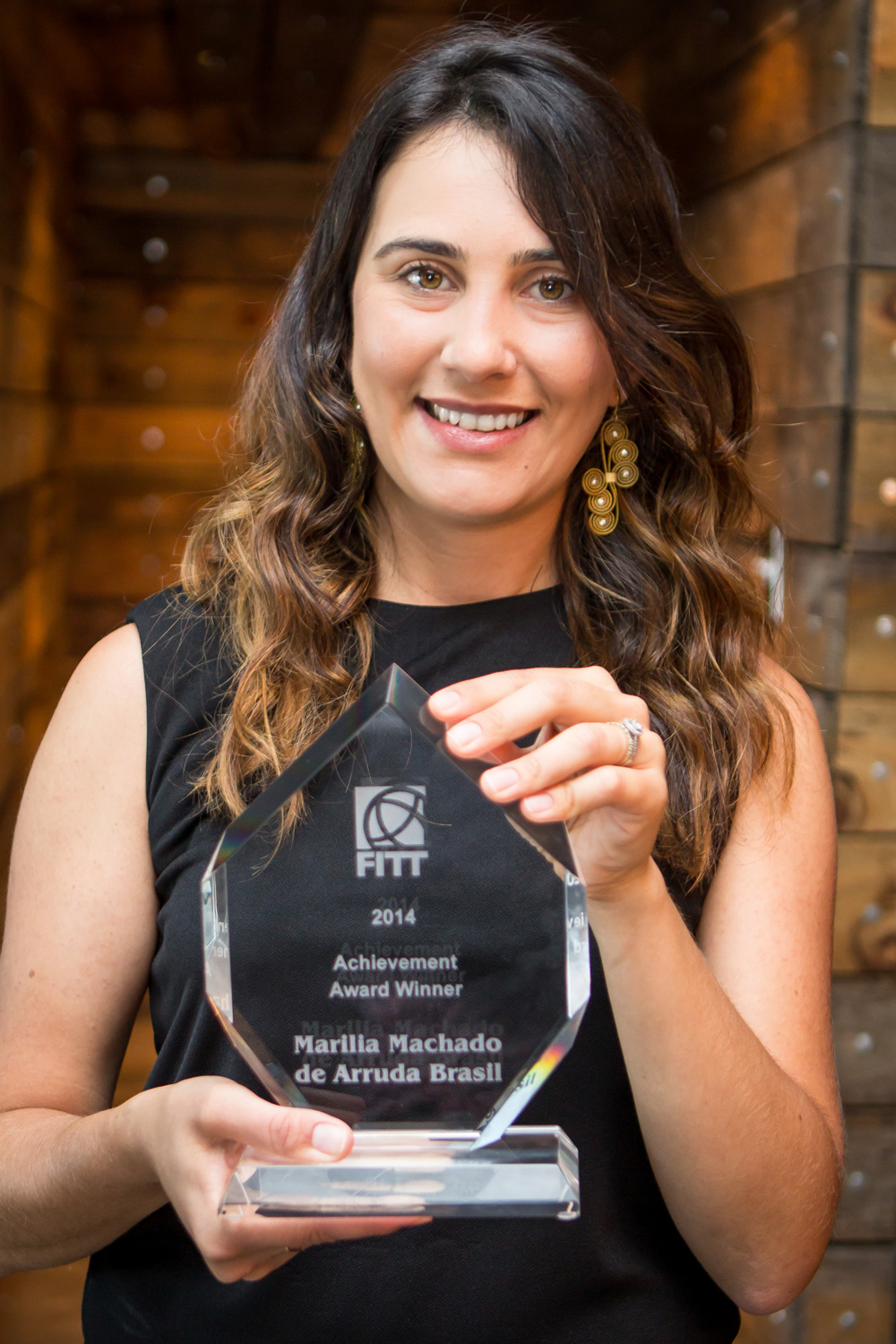 The FITT Achievement Award is awarded to a student who has shown notable combinations of community involvement and academic success.
Marilia Machado de Arruda Brasil has gone above and beyond her studies to earn real-world experience, bringing that valuable knowledge back and sharing it through mentorship to her fellow students.
"Marilia not only exceeded academic expectations and emerged as a leader in the class, motivating her classmates, but she immediately put her trade skills to work in the community as a vital member of the Brazilian Business Opportunity Committee of the London Chamber of Commerce," says Albert Knab, Coordinator, International Business Management, Lawrence Kinlin School of Business, Fanshawe College.
Marila says that she was able to put her education to use right away, applying what she's learned in class directly to her work at an internship with the London Economic Development Corporation (LEDC).
"I was able to develop a market-entry strategy for an Italian medical device company to enter the North American market.  It really helped me to reassure myself that I was able to deliver a "first-class" report.  Our work was very well received by all the stakeholders."
Marilia is working hard to land her ideal role in international trade, and has some clear ideas as to what that will be.
"My ultimate career goal is to become an arbiter specializing in International Trade. It would allow me to use both my education as a Bachelor of Law, and my more recent education in International Business.  As an arbiter I would be able to foster healthy relationships in the global business community by helping to solve contractual problems before they become a barrier to trade."
If there is opportunity I would also like to continue to be involved in international business education, either by teaching part-time or advising students and faculty.
It's clear to see that Marilia has the right skills and attitude to lead future generations of international business students to success.
Congratulations to all of this year's talented, ambitious education award winners! We're looking forward to see where the future leads you, and to have you as valuable members in the global trade community.
Do you have any pieces of advice for these new graduates at the beginning of their careers?