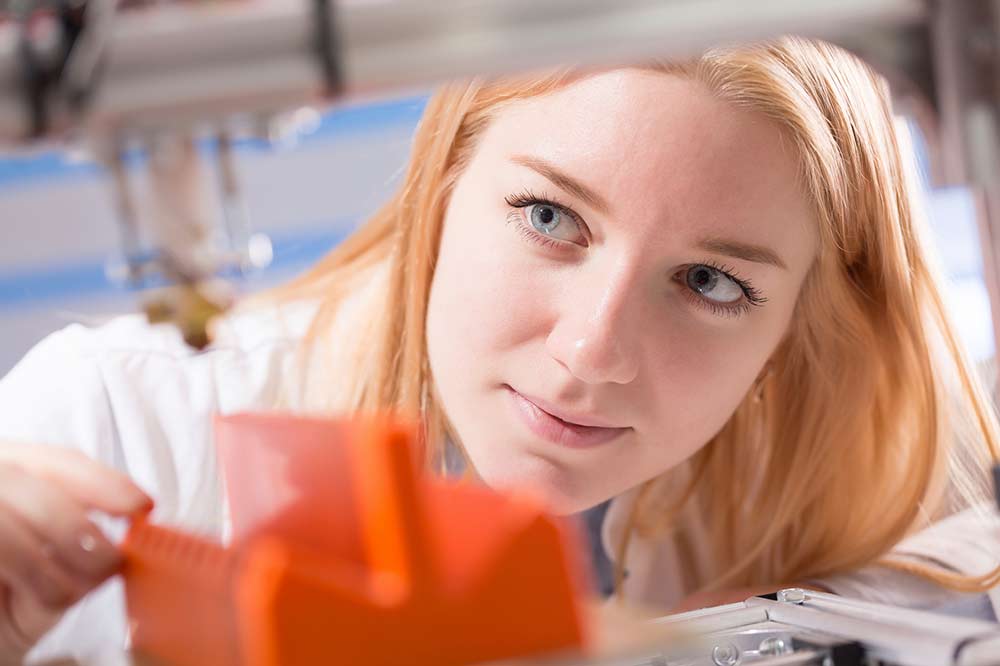 Services are the fastest growing exports just about everywhere. According to the International Trade Centre (the joint agency of the World Trade Organization and the United Nations), they grew 27% worldwide between 2010 and 2014.
Who's leading the way in service exports?
The U.S. exports more services than any other nation in the world, more than $700 billion in services each year.
Canada also exports around $90 billion in services annually, making North America the single largest region for service exports, after the EU which trades mostly within its own region.
The U.K. is the world's second largest service exporter, and despite its much smaller economy, provides about $350 billion in services – about half as much as the entire U.S.
The U.S. exports many of its services to Canada and the U.K. Surprisingly, Canada doesn't export a high volume of services to the U.S. The country's largest services trading partner by far is the U.K., with France and China nearly tied for a distant second place.
Thirty-one percent of U.S. exports are services. Canada's service exports were only about 21% of total exports, but the sector is staged for growth.
And while the U.S. is the largest services exporter, it accounted for only about 14% of the world's services export market.
With the huge focus on the service economy in North America (an estimated 70% of U.S. GDP is service-related), these numbers show that both countries are missing huge opportunities to increase their service exports.
What types of services are exported from North America?
The number one service that both Canada and the U.S. export is travel.
Around 25% of the services exported from the U.S. and 19% from Canada are travel-related.
Second for the U.S. (but much smaller for Canada) are royalties and other intellectual property payments.
This would include payments to foreign companies for the use of intellectual property based outside the U.S.
Some of this may be franchise fees (think Christian Dior), but a large proportion is actually intercompany royalties paid by a U.S. operating company to a foreign subsidiary where the company's intellectual property has been parked.
Transportation-related services are a huge and growing part of service exports from North America, making up close to 13% of the U.S.' service exports and 14% of Canada's.
This speaks to the fact that many North American goods are exported and require transport to their ultimate destination.
Other types of services that both the U.S. and Canada export frequently include: financial services, telecommunications services, and a giant catch-all category of "other business services."
All of these numbers should be considered directional only because of the huge measurement problems related to services.
Not all countries report their services the same way, and there are many, many types of services that are currently not captured – an issue we'll delve into in a future article.
3 current megatrends leading service export growth into the future
The growth of service exports worldwide is forecasted to continue, and will likely outpace product exports.
Some of the identifiable trends that will contribute to the growth of service exports include:
1. Growing innovation and integration of technology incorporated into physical products.
Automobiles; they were never simple products, but are now chock-full of electronics that a simple car mechanic can no longer diagnose or repair.
Home appliances; exporters of these products must now think about how all of the electronic components can be diagnosed and repaired.
In some cases, this results in the need for additional training for local distributors (one type of service export).
In other cases, it may necessitate training and contracting separate local or regional service providers, or even having company repair experts hop on planes (creating more service exports).
Cloud-based services; the cloud is making it ever-easier to provide the sharing of music, ideas, designs, and data of all kinds virtually across borders.
Services will be provided as software incorporated into Bluetooth technologies, wearables, robotics, and the Internet of Things. Self-driving cars and 3-D printing over long distances will be possible because of the cloud.
Interestingly, the printed item is a product, although whether it actually is deemed an export or not will be open to interpretation and debate, but the technology that makes it possible will be cloud-based software services.
The real issue here isn't the explosion of services, but whether or not laws and regulations (about such things as data privacy and data security, licensing of encrypted technology, and export and import controls) can be passed to keep up.
For example, if there is a data breach, from what country are the cloud services even provided?
Without these laws, one could argue that national boundaries are becoming increasingly irrelevant, which will be an advantage to service providers in emerging economies.
Another aspect of this trend is the shift from services that have a linguistic component to those that are purely data or algorithmic.
In the past, it is not surprising that a large volume of services trade occurred among the U.S., Canada, and the U.K. – all three share a common language and a common legal system.
These elements are important when the service requires person-to-person communication, such as troubleshooting computers remotely, arranging travel and financial transactions, and designing buildings and golf courses.
However, the shift to cloud-based data transmission will make these aspects of technology-driven services that are important on the front-end design to be less important for the delivery, which will occur in data packets.
2. Continued rapid growth of global e-commerce
Online purchasing is booming worldwide, with more and more people able to access and purchase items from anywhere.
This is resulting in an increase in distribution service exports tasked with moving e-commerce goods across borders. It is also a key reason distribution-related service exports are growing rapidly.
3. Enormous demographic changes
The middle classes in many emerging markets are exploding. This will mean more disposable income for both products and services.
Studies consistently show that once basic living needs are met, middle class people everywhere will be purchasing music downloads online (a service export), surfing the internet (more service exports), and buying more things online (yes, the products may be traditional exports, but the applications facilitating buying and paying for these items will be service exports in many cases).
Similarly, these rapidly developing economies will require massive investments in infrastructure, leading to many architectural, engineering, and construction service opportunities.
It's also been shown that emerging economies shift more quickly towards services than developed economies.