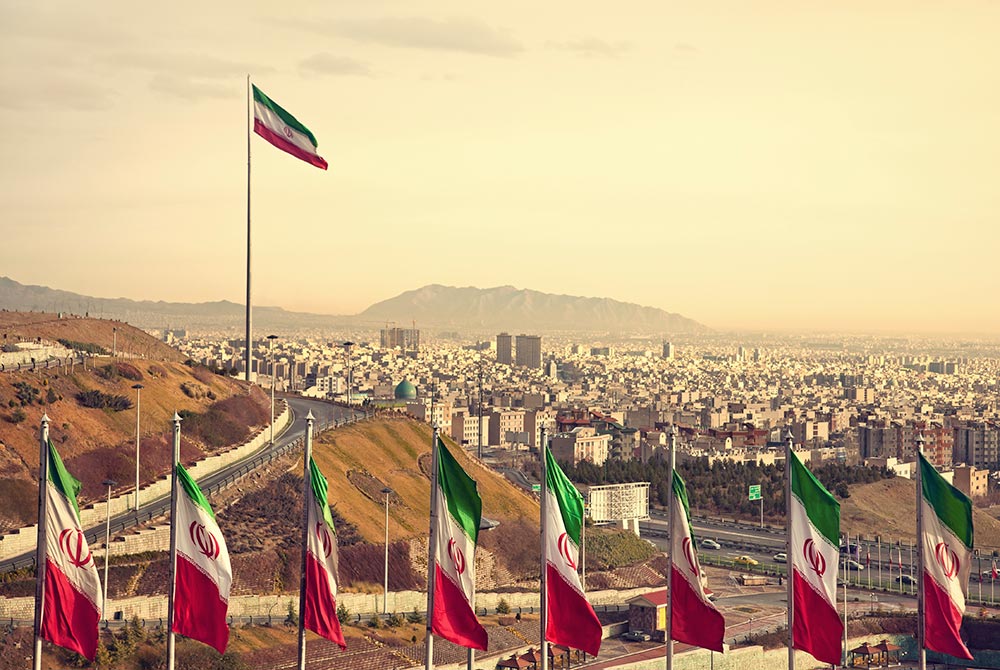 In the first article in this series, we talked about the optimistic outlook toward the U.S.'s diplomatic relationship with Cuba and how slowly but surely, the capacity to "increase travel, commerce, and the flow of information to and from Cuba[,]" and foster "people-to-people engagement" is opening up.
Conversely, the recent changes in Iran sanctions were extremely limited.  What many people do not realize is that the changes that recently took effect, as provided for in the Joint Comprehensive Plan of Action (JCPOA) signed in July, will also be extremely limited for U.S. entities and individuals.
The opening of larger industry sectors for business is not part of the agreement and is not on the horizon at this point.
Implementation action schedule
The Iran timeline is important to understand in order to get a clear picture. Here are a few key dates:
November 24, 2013: Joint Plan of Action ("JPOA") signed, laying foundation for more comprehensive agreement.
January 20, 2014: Implementation of JPOA.
July 14, 2015: Finalization day of JCPOA.
January 16, 2016: Implementation Day, which occurred automatically upon verification by IAEA of compliance with requirements, of JCPOA.  The IAEA's confirmation led to certain sets of sanctions being automatically lifted.
Unlike what you may think after all of the media hype, the changes are largely limited to nuclear non-proliferation goals; no changes to sanctions in place for humanitarian or anti-terrorism reasons are expected.
While many are optimistic that this is the first step on a path toward achieving some of these goals, which would allow for the gradual lifting of other sanctions, there is no guarantee or timeline of if or when this will occur.
Implementation Day changes limited to secondary sanctions
The primary changes to take effect on Implementation Day are limited to secondary sanctions.  Secondary sanctions are those imposed on non-U.S. persons who are not otherwise subject to U.S. jurisdiction, and target specific activities.
For non-U.S. entities and persons, this will have a noticeable affect on the following areas:
Financial and banking transactions;
Insurance transactions;
Energy and oil and gas industry activity;
Shipping and port activity;
Gold and precious metals;
Automotive sector, and
Nuclear related activity.
For U.S. entities and persons, most sanctions will remain in place.  Furthermore, U.S. entities and persons will still be required to comply with SDN (Specially Designated Nationals) restrictions, adding an additional layer to sanctions compliance for any transaction connected to Iran or Iranian entities.
However, non-U.S. entities owned or controlled by U.S. persons, such as a foreign subsidiary, may apply for licenses to engage in certain activities, though they will still be subject to the SDN list.
General License H authorizes U.S. owned or controlled foreign subsidiaries to engage in transactions with Iran subject to the license's narrow terms.
Most importantly for U.S. businesses, General License H allows a U.S. person or entity to engage in:
Activities related to the establishment or alteration of operating policies and procedures of a United States entity or U.S. owned or controlled foreign entity to engage in transactions with Iran that are authorized by GL H.
For U.S. persons, this means that senior management, board members, outside counsel and other managerial employees are permitted to work to establish the operating policies and procedures of the U.S. parent company and its foreign subsidiary who will be working in Iran.
However, U.S. persons are still blocked from being involved in the day-to-day activities of doing business in Iran, those that occur after the subsidiary is initially set up.
This creates a complex managerial challenge for U.S. businesses that seek to create a foreign subsidiary. It must be carefully addressed in order to maintain the separation of U.S. personnel on an ongoing basis.
The July 2015 Schlumberger OFAC enforcement action for violation of sanctions is instructive in this area.
Schlumberger was found to have provided support for projects in sanctioned countries from the U.S., such as sending emails requesting services in Iran to U.S.-based employees, directing equipment movement to and from sanctioned countries by U.S.-based employees, and similar activity showing Schlumberger directing some aspects of global operations from its U.S. office, in violation of sanctions.
Any business seeking to now set up and operate a foreign subsidiary in accordance to General License H will be well-served by closely reading this action to get tips on what not-to-do.
In connection with Implementation Day, OFAC released several documents to help guide businesses as they consider if Implementation Day has opened up any opportunities, including FAQs, General License H, and a Statement of Licensing Policy for Activities Related to the Export or Re-Export to Iran of Commercial Passenger Aircraft and Related Parts and Services.
OFAC also published removals from the SDN list.  These should also be reviewed and legal counsel sought.
Another change that may benefit some in the U.S. is allowing the sale of goods and services related to commercial passenger aircraft, an effort by regulators to support safe commercial air travel. This is similar to the changes that have been implemented for Cuba and Iranian-origin carpets and foodstuffs.
EU planning much bigger changes for Iran
Perhaps more interesting than the U.S. changes to Iran-based sanctions are expected European Union sanctions changes.
The EU has committed to ending restrictions on a much wider range of activity, including financial transactions, shipping and port activity, oil and gas industry activity, and gold and precious metals activity.
Comparing sanctions regime changes
While the changes to these two sanctions regimes are both historic, implemented and expected changes to the U.S.'s Cuba sanctions program are much broader and more in-depth than what we will see with Iran for the foreseeable future.
When examining the diplomatic underpinnings of these changes, this should come as no surprise.
Iran presents continuing political challenges that go far beyond nuclear non-proliferation.
Tension in the Iran-U.S. diplomatic relationship stems from human rights and anti-terrorism concerns that have been building since the 1970s. Some issues date as far back as 1953, when the U.S. led an Iranian coup.
Aggressive, harsh words are often exchanged between the two countries, with very little in terms of diplomatic unity.
In fact, a phone call in September 2013 between President Obama and then-newly elected Iranian President Hassan Rouhani was the first direct communication between the leaders of the two countries since 1979.
On the other hand, the disagreements between the U.S. and Cuba over the past several decades have not risen to the same level of aggression or promised violence.
While diplomatic disagreements have still arisen – such as the arrest of the Cuban 5 in 1998 or the Eliá González incident in 1999 – the relationship between the U.S. and Cuba has generally been less volatile.
It will be interesting to follow these sanctions regimes develop as the diplomatic relationships with Cuba and Iran are slowly built.
For U.S. businesses, Cuba presents more immediate opportunities, while we may wait years to see Iran develop into a promising market.
Does the Iranian market offer opportunities for your business? Will you be watching for changes to the sanctions as the situation develops?
Disclaimer: The opinions expressed in this article are those of the contributing author, and do not necessarily reflect those of the Forum for International Trade Training.