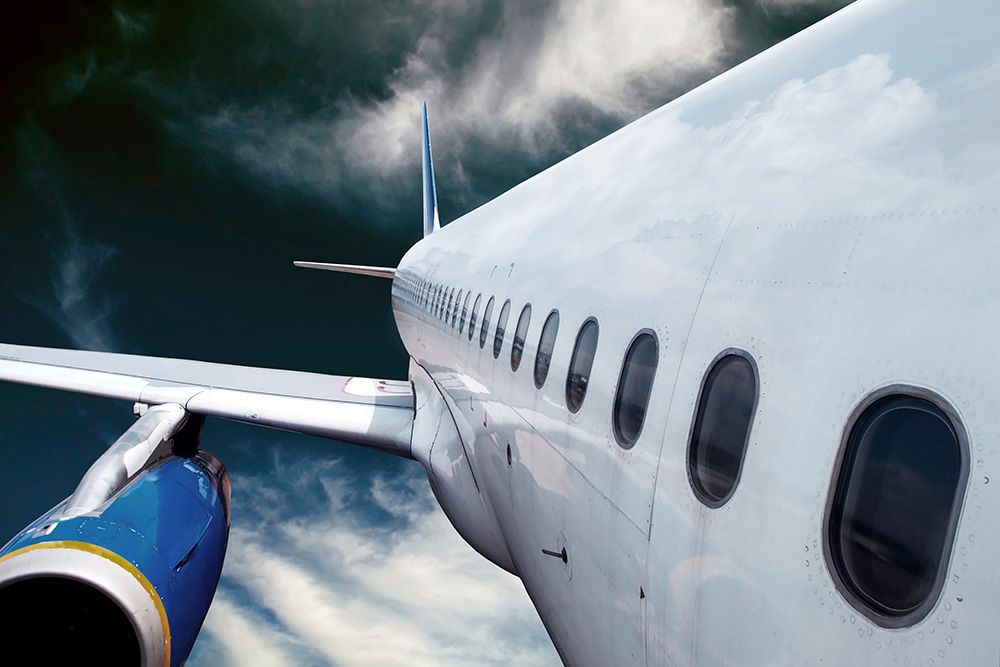 As Canadian aerospace companies work to meet growing demand, there will be a continual need for global business professionals like Natalia Goncharova, CITP®|FIBP® and Import/Export Manager, Export Compliance Specialist for Boeing.
Seven years ago, Natalia immigrated to Canada from Moscow, Russia to kick-start her international trade career. Shortly after settling in Ottawa, she was hired as an Export Coordinator for OEC Group, a global logistics company. She moved on to become an Import/Export Manager and International Trade Compliance Expert for Mitel, and eventually was offered her current position at Boeing Defense, Space and Security.
"In my position I deal with freight forwarders, brokers, shippers and consignees," she says. "I ensure that our supply chain is fully compliant with the international trade legislation."
Basically I make certain there are no violations or room for violations to happen.
Throughout her career, Natalia has worked with a variety of customers from private sector to governments, during which time she has handled commercial and defense-related items.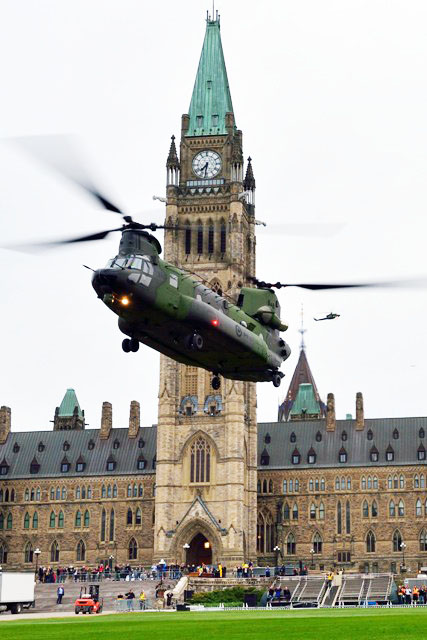 "I find that it requires a little bit more responsibility to deal with the governments because they have higher expectations in terms of effort and knowledge of regulations," she says.
Dealing with military items also presents special obstacles.
"Not having technical knowledge, it can be a real challenge to actually understand the items you are dealing with when it comes to, for example, the classifications for international trade," she says. "It certainly helps to have an engineering degree, otherwise one has to examine this more closely and gain some technical abilities or awareness through learning and experience."
There are also export and import controls applicable to military items that may not apply to commercial controlled items.
For example, military items require compliance with the Controlled Goods Program (CGP), which regulates access to such items within Canada. Non-military controlled items, with a few exceptions, don't require this compliance.
"Compliance with CGP regulations is a must for any Canadian importer of military items, whereas importers of the majority of commercially-controlled goods may not even be aware of this initiative," she points out.
Natalia works specifically on Boeing's Chinook helicopter program—aircrafts that are often used for humanitarian missions. This is one of the aspects of her job that she enjoys the most.
"It's really cool to know that even though the Chinook aircrafts are a military hardware, they perform humanitarian operations all over the world bringing rescue to people during natural disasters  and war."
Just recently, the British and U.S. governments worked together to rescue tens of thousands of trapped Yazidi refugees in northern Iraq. The British announced they'd be using Chinook helicopters as part of the rescue mission.
A strong professional development path in Canada's aerospace industry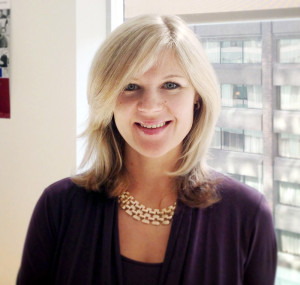 While in Moscow, Natalia earned a Master's of Business degree related to customs. However, when she came to Canada, she decided to boost her knowledge and skills and become more competitive in the job market by earning local global business credentials. This led her to the FITTskills program.
Throughout her international trade career in Canada, Natalia has benefited from having employers that have encouraged and supported her in her professional development journey.
In March, while working at Boeing, she finished her FITTskills training online, and by April she'd applied for and earned her elite CITP®|FIBP® designation.
"It was a great experience. There is a lot of useful information in the curriculum for professionals in the international trade field," she says.
Now that I have earned the designation, I feel  it gives some weight to my name in the industry.
Canada's future in aerospace exports
"We have forecasts from Boeing, Airbus and Bombardier that say over the next 20 years they're basically going to have to double the size of their global fleets," says Jim Quick, President and CEO of Aerospace Industries Association of Canada (AIAC).
These forecasts are based on passenger demand, and will amount to about $5.2 trillion dollars-worth of work, he says.
While there is growing demand in Canada, the majority of aerospace trade is happening with foreign markets.
Currently, about 80 percent of products from Canada's aerospace industry are sent elsewhere: 57 percent goes to the U.S; 20 percent to Europe; 13 percent to Asia; and the remaining 10 percent is spread across Africa, the Middle East and Central and South America, according to AIAC's 2014 report on The State of the Aerospace Industry.
Demand in foreign markets includes everything from brand new air crafts  down to individual components. These markets, especially those that are newly emerging, are also seeking to hire talented Canadian consultants.
The AIAC works to help its member-companies seek out and take advantage of opportunities like this as they arise.
Companies like Viking, which is a Western Aircraft manufacturer, are finding new markets in Russia and Asia—China in particular.
"CMC Esterline is doing a lot of work in the Middle East, and CAE Inc. is providing world class simulation all across the globe, and even into new markets like Dubai and the MENA region."
AIAC services around 700 Canadian aerospace companies, and almost every single one of them is expanding somewhere around the globe, either as a partner with a foreign company or entering markets with their own products and platforms.
"The nature of the aerospace industry is that it's global."
Tips for forging professional growth
With such huge trade potential in the aerospace sector, we asked Natalia what she considers important for success in the industry.
Natalia says that sometimes people have the impression that export and import is a very narrow field.
People think that you don't have to stay current or expand your horizons because you just do the same work all the time, but that's actually not true.
Is the FITTskills program for you?
Developed by business for business, FITTskills meets the needs of those who are
seeking to enhance their import-export career standing,
new to exporting or importing,
and those who simply want add to their expertise or gain valuable educational credits.
"Regulations change, and every industry and country is different. Once you start dealing with countries other than your own, you have to know not just your own laws and regulations but also you have to know the laws of other countries, or at least be aware of them. You have to make sure you aren't committing violations in your country, and that there are no violations for your customers abroad."
She stresses that this is something to keep in mind for all importers and exporters, not just for those working in the aerospace sector.
"You always have to be current. You always have to train yourself in what is going on."