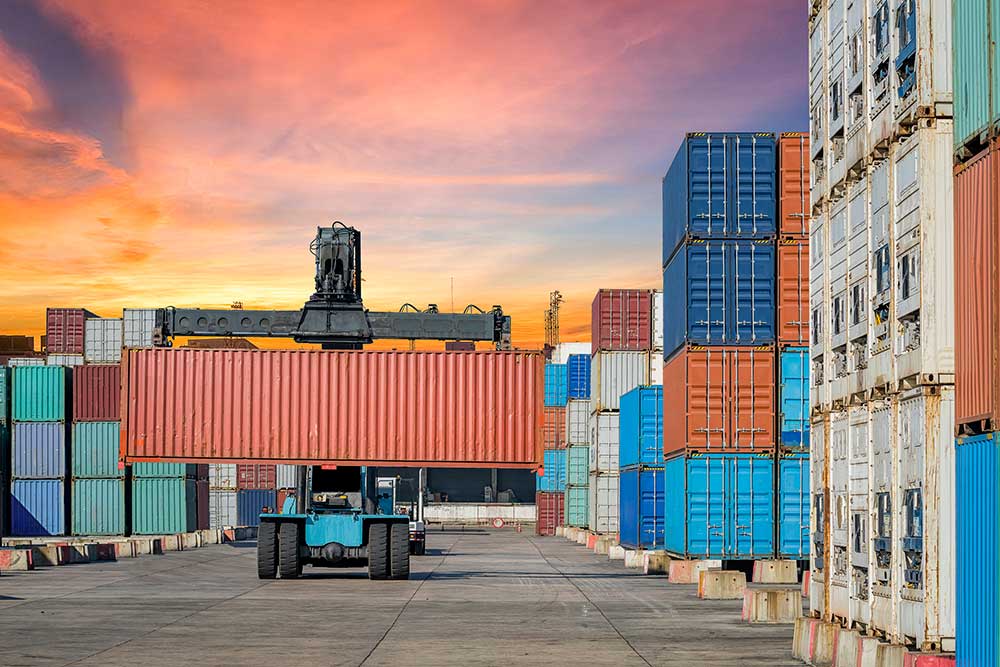 Shippers, freight forwarders, transportation providers, ports and ocean vessels are all preparing for new SOLAS regulatory requirements to take effect.
In 2014, the International Maritime Organization (IMO) Maritime Safety Committee approved changes to the Safety of Life at Sea (SOLAS) convention, requiring verification of container weights before loaded containers can be placed aboard ships. The requirement goes into effect July 1, 2016.
Despite almost two years of notice, confusion is rampant. Common questions from the industry are: Who is responsible for weighing the containers? Who is responsible for the costs? And who is responsible for assuring the mandate is enforced? Slowly these questions are being addressed as July 1 approaches.
Ports weigh in on their available services
Individual ports have decided whether or not they would offer weighing services. Here in the U.S., the South Carolina port of Charleston became the first in the country to offer this service. As of April, terminal operators at the two largest American ports, Long Beach and Los Angeles, announced that their terminals do not have the necessary equipment to weigh containers before they are loaded onto ships.
However, according to a recent Journal of Commerce article, both the West Coast Marine Terminal Operators Association and Oakland Marine Terminal Operators Association have noted they would continue to weigh all truck/export container units. They currently do so to comply with federal safety requirements and will provide this information to shipping lines. It will then be up to the container lines if they will accept the weights as an official verified gross mass declaration.
Meanwhile, the Port of New York – New Jersey, the largest port on the East Coast, recently announced it would provide the service for $69.10 per unit at its Terminal One. North Carolina's Port of Wilmington reported it would weigh containers at no additional cost for exporters.
Canadian ports leaving things up to shippers
In Canada, DP World installed scales at the Port of Prince Rupert and Port of Vancouver earlier this year and plans to offer a weighing service to shippers at a price of $245 per container.
The Halifax Port Authority posted on its website that it "does not anticipate issuing port tariff cargo regulations in relation to SOLAS VGM requirements", and will "recommend that shippers engage in discussions with their industry associations and contact their ocean carriers to determine the final VGM certification process. Many of the ocean carriers calling Halifax have posted their VGM certification process and/or instructions to their web site(s)."
Freight forwarders offer tools to ease transition
As ports prepare, shippers and forwarders are also preparing. The use of such systems from CargoSmart, GT Nexus and INNTRA are being adopted to submit verified gross mass data. In April, CargoSmart announced it would offer the verified gross mass submission tool for free when booking or shipping instructions are filed through the company's platform.
Software provider Kewill incorporated INNTRA's solution into its freight forwarding software to assist its clients in complying with the new regulations. Meanwhile, CargoSmart, GT Nexus and INNTRA have all been conducting webinars and discussions with clients to keep them abreast of the changing circumstances leading up to the requirement deadline.
General lack of preparedness may lead to supply chain disruptions
The big question is: how prepared will supply chains be on July 1? Surveys hint at potential disruptions.  For example:
A CargoSmart survey of its customers found that 36% of respondents had not yet started planning, while 20% were unaware of the July 1 requirement. Another 20% were in discussions with several parties, and only 4% of respondents had a solution in place.
Indeed, it will not be surprising to see some temporary disruptions and potential short-term shifts to the alternative transport option of air freight. However, ongoing communications and collaboration among supply chain partners will be important to ensure all cargo is successfully delivered on time.