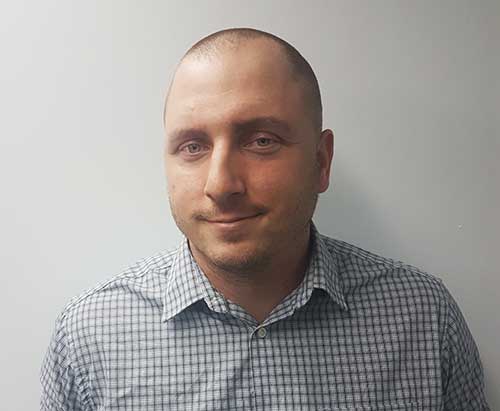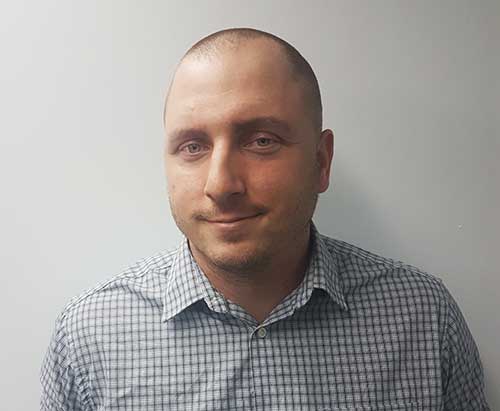 Earned his elite CITP®|FIBP® designation: October 2016
After graduating from the University of Manitoba in 2009 with a Bachelor of Science in Agricultural Economics, Steven took a position in a cash grain marketing firm. While he was gaining his first real-world experience in the trading world, Steven also began taking correspondence courses in futures trading through the Canadian Securities Institute.
While completing his courses and earning his Derivatives Market Specialist Designation in 2012, Steven began working as an Account Executive with R.J. O'Brien, a full service futures trading company.
"I received my futures broker license and went to work for a trading firm in Winnipeg. I was probably the youngest full-service commodity broker in Western Canada by 15 years," Steven says.
Being a young go-getter in futures trading provided Steven with some fascinating projects, yet he felt he was missing out on a big part of the industry.
Watching the movement of commodity prices is one thing, but without knowing the cash side of the business you don't really know the 'why', they are really just ticks on a screen. That part was fascinating to me; I wanted insight into that part of the market.
Seizing an opportunity to dive into the global trade world
Fortunately, Steven had luck on his side and he soon found a fantastic career opportunity through a personal contact.
"I met Robert Lamont, an employee of Richardson International, through our slo-pitch team. He had just relocated to Winnipeg and when he told me about his role within the company. I said 'that's what I've been looking for.' Long story short, I sent in my resume, went in for a couple of interviews and now I'm a zone merchant."
As a zone merchant, Steven assists the merchandising team with the development and execution of purchasing strategies to source grain from within Western Canada for end use markets, both domestically and overseas.
This kind of responsibility keeps Steven busy, and he soon recognized how valuable accelerated training and certification could be to his career with Richardson Intl.
"When I first started in my role as a zone merchant, I really didn't appreciate the size and scope of the international trade world, but I quickly became fascinated by it. I saw an opportunity and felt the need to gain context into all aspects of the global commerce going on around me. I was one piece of the supply chain, but it was nothing without an appreciation for everything else that was going on."
Sharpening industry knowledge with the help of the right training
He began researching international trade training and applicable designations, with particular attention to how he could complete the program on top of his demanding full-time job.
"The FITTskills program to me made the most sense because of the breadth of knowledge that it covered. I didn't hesitate to get started."
Steven had an excellent experience working his way through the material online and completing the training. As he studied the course material, he gained insight into what happens in other sectors of global business that he doesn't experience directly though his work.
"Every course I completed would give my insight into new areas of the business, from international trade finance to global supply chain management. The training gave me a window into to the issues facing our logistics group and international market entry strategies, giving me context to the consolidation that seems to be non-stop in the agricultural industry."
The courses opened my eyes to everything around me. Practical training like the FITTskills program accelerates the knowledge development process.
Playing a crucial role at the heart of the Prairies grain industry
Steven makes good use of this new level of knowledge, putting it to work in a liaison role by relaying information between the merchandising group and the grain elevator staff, which flows through to the grain growers.
"I spend my days as a sort of information broker. I keep tabs on and relay information from the Prairies to our merchandising team and send relevant trade information out to the elevator network. There is never a dull moment."
"I also work closely with our railway group in RI's head office to maximize efficiencies wherever possible along the supply chain. Whether it's loading efficiencies or blending efficiencies, we try to keep the grain pipeline moving as smoothly as possible."
Steven is enjoying being a part of the growing, shifting, dynamic agri-trade industry and seems to be excelling, serving an essential role in his position with a major player in Canadian trade.
Whether it's weather, political landscapes, or crop quality issues, variables can change on the other side of the world that ripple through the Canadian supply chain. It's incredible.
Steven just recently received his CITP®|FIBP® designation, proving his dedication to the global trade industry and community.
"It feels good to have earned the designation and, without question, it will give me a deeper knowledge base to draw from and accelerate my experience. To me holding the CITP®|FIBP® designation comes down to holding a competitive advantage in my field."
Learn more about the CITP®|FIBP® designation
International Business Certification—CITP®|FIBP®
Advance your career and build your professional credibility in the field of global business by earning the Certified International Trade Professional (CITP®|FIBP®) designation.
Why Earn the Certified International Trade Professional (CITP) Designation?
The Certified International Trade Professional (CITP®|FIBP®) designation is the world's leading professional designation for the field of international business. So whether you're new to global trade or have over a decade of direct experience, you'll find the CITP®|FIBP® designation can help advance your career and build your professional credibility.
The CITP®|FIBP® designation sets you apart in the competitive international business industry because it's proof you possess the competencies global business experts have identified as being essential for a successful career in international trade. It also recognizes your dedication to ethical business practices and ongoing professional development—both of which are desirable traits for today's global business practitioners.