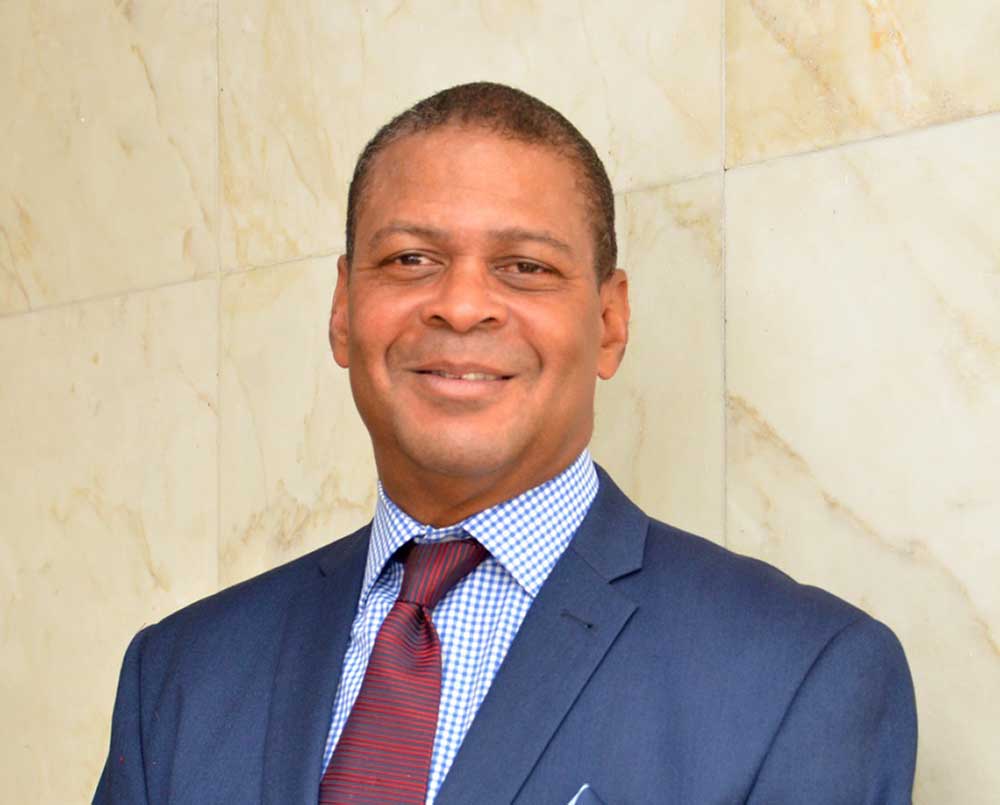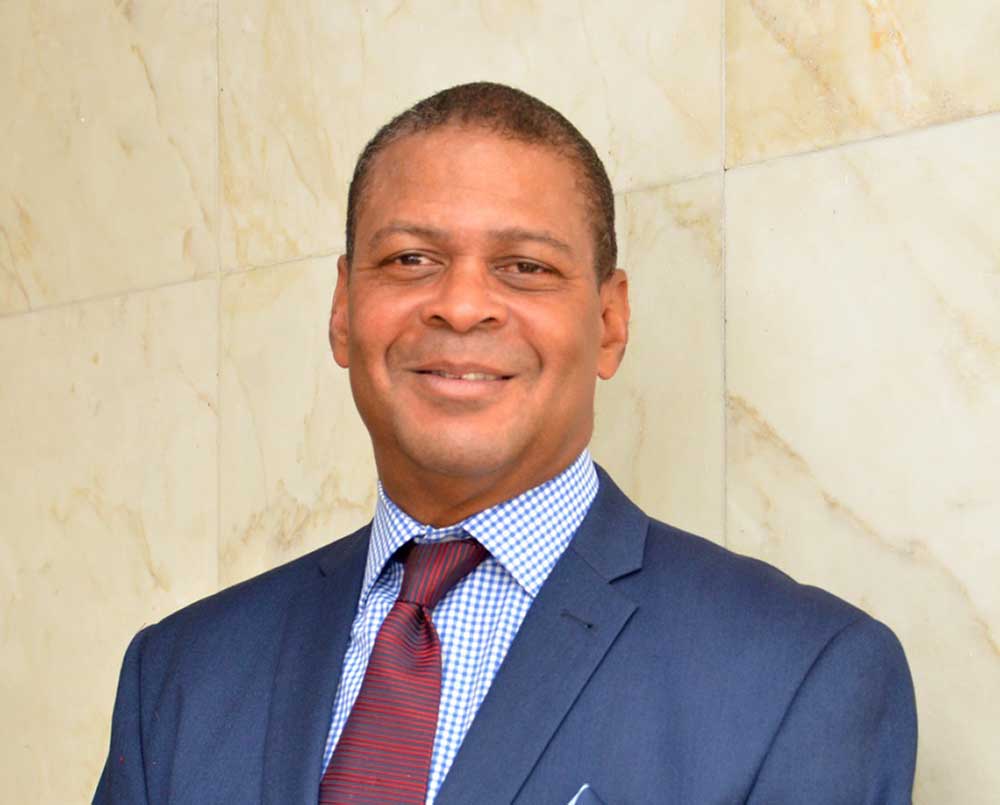 Earned his elite CITP®|FIBP® designation: January 2016
Robert Scott, CITP|FIBP is the Vice President of Export and Market Development at Jamaica Promotions Corporation (JAMPRO), Jamaica's investment and trade promotion agency, where he works to expand the exports of non-traditional products into international markets.
Robert is an extremely accomplished and experienced international business professional. He carries numerous designations on top of his elite CITP®|FIBP® certification and has been awarded many prestigious honours.
His career began in the mid-90s when he began working as a brand manager for large international brands in his home country of Jamaica.
Building the strong foundation for an impressive career
"My career started initially as a brand manager for international brands with a local distributor, thereafter being a group sales manager for 3M in Jamaica. After that I worked with Mars Inc. for 10 years, building their business throughout the Caribbean."
These earlier roles gave him the valuable experience that helped him get to where he is today, in a position of expertise.
I have experienced and had to resolve phytosanitary issues, containers turned back from foreign ports, labelling and standards issues and many other problems endemic to the movement of products across international borders.
Robert's hard work was recognized with two awards in two years from Mars Inc., including the great honour of Mars Ambassador.
"In 2011 I was one of the associates designated a Mars Ambassador, having demonstrated the values held dear by the organization and a willingness to be involved in the wider society. A project I undertook after being awarded Ambassador was to organize a Mars agronomist to travel from our research centre in Brazil to work with the Jamaican cocoa farmers under a cocoa sustainability programme."
Taking his place as an industry leader
In 2013, Robert took on his current role at JAMPRO, a fast-paced organization which handles multiple projects over several sectors, including fresh produce, agro processing, non-food manufacturing, the creative industry, limestone, and the export of tertiary education.
The vice-president role he fulfills is crucial in driving the strategic direction of the organization.  To do this effectively, he must stay up to date on international trends in business in several countries and share this information with the executive team, as they continually refine their approach to changing global circumstances and trends.
"A typical day involves meeting with stakeholders and clients of the organization.  Stakeholder dialogue often involves negotiation to secure partnership or funding for our initiatives. Client meetings are especially important as several companies do require support or facilitation to be able to export their offering."
Taking on films, education and expansion
With JAMPRO, Robert has had the opportunity to work on some very different and challenging projects. One of the most exciting, he recalls, was the facilitation of film star Nick Cannon's latest movie, King of the Dancehall, which was shot in Jamaica and will have its world premiere on September 8, 2016 at the Toronto Film Festival.
Another has been his work in education.
One of my most rewarding projects has been the creation of the Study Jamaica programme, designed for the export of tertiary education services from Jamaica's universities.
Robert's team is also working on the creation of a JAMPRO office in Cuba to drive trade between the countries. This involves a truly expansive understanding of the diversity between cultures.
Adding trade expertise to his name
Having been honoured in various ways for his skill and leadership throughout his career, Robert sought a more permanent way to demonstrate his commitment and excellence in global trade. With a wealth of experience and success under his belt, Robert successfully applied for the CITP®|FIBP® designation through the Executive Path.
"Having entered by way of the executive route, it was nonetheless clear that the FITTskills program is truly an answer to the needs of the international practitioner, and its robust curriculum prepares participants for a career in international trade while acknowledging their experience."
Being engaged in a highly specialized area of international trade, it is important to be able to distinguish the true professional.  Accountants, lawyers and other professionals are recognized by way of a charter or designation, so therefore it is as important that trade professionals are able to be similarly distinguished.
Never one to rest on his laurels, Robert is already looking ahead to the next phase in his career and the expansion of his involvement in the international trade industry in Jamaica.
"As I look towards my next step, the area of regional trade negotiation has a special appeal (eg. at the CARICOM level), utilizing my insight as a practitioner whose career has spanned both the public and private sectors. The CITP®|FIBP® designation will speak to my experience and expertise."
When Robert isn't busy in his V.P. role at JAMPRO, he serves as the Honorary Consul to the Republic of Latvia in Jamaica and as the Vice Dean of the Consular Corps of Jamaica. This role also involves the facilitation of trade between Jamaica and Latvia and the resolution of diplomatic issues in the absence of an ambassador or embassy.
For his service to the Consular Corps of Jamaica, he received the FICAC (World Federation of Consuls) Medal of Honour in 2012.
But to truly relax, Robert takes to the seas. He is a rower and serves as the General Secretary of the Jamaica Rowing Federation and Chairman of Jamaica Search and Rescue. He sails each weekend and rows 8km each morning.
Want to connect with Robert?

LinkedIn: Robert Scott
Learn more about the CITP®|FIBP® designation
International Business Certification—CITP®|FIBP®
Advance your career and build your professional credibility in the field of global business by earning the Certified International Trade Professional (CITP) designation.
Why Earn the Certified International Trade Professional (CITP) Designation?
The Certified International Trade Professional (CITP) designation is the world's leading professional designation for the field of international business. So whether you're new to global trade or have over a decade of direct experience, you'll find the CITP designation can help advance your career and build your professional credibility.
The CITP designation sets you apart in the competitive international business industry because it's proof you possess the competencies global business experts have identified as being essential for a successful career in international trade. It also recognizes your dedication to ethical business practices and ongoing professional development—both of which are desirable traits for today's global business practitioners.