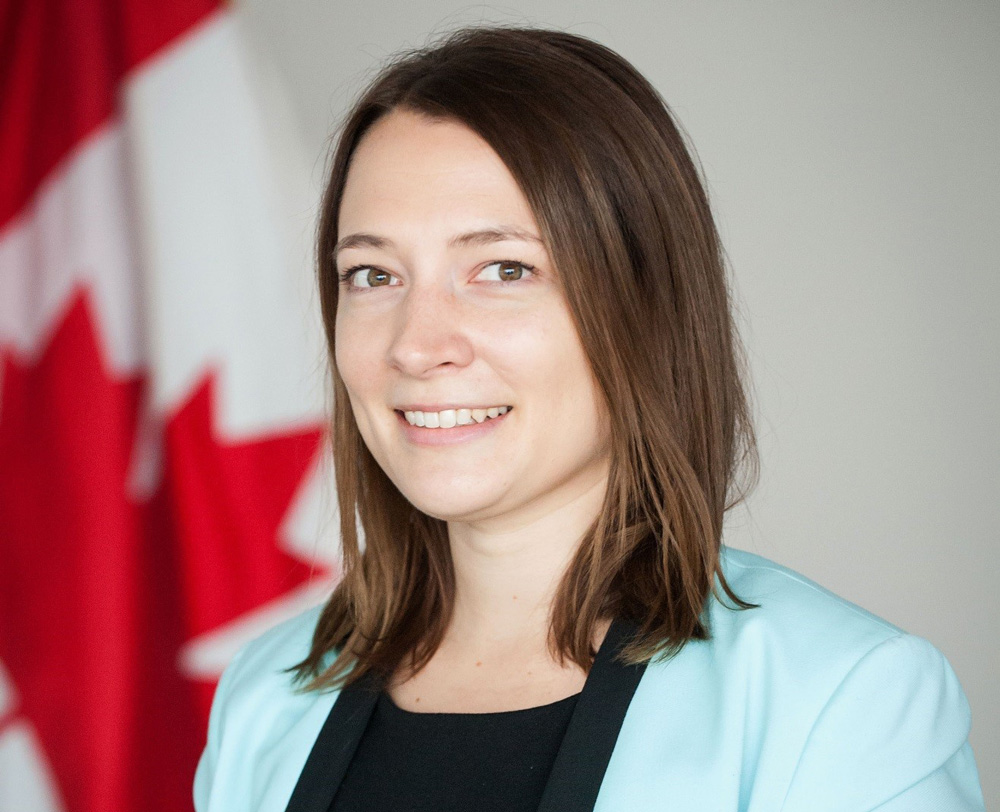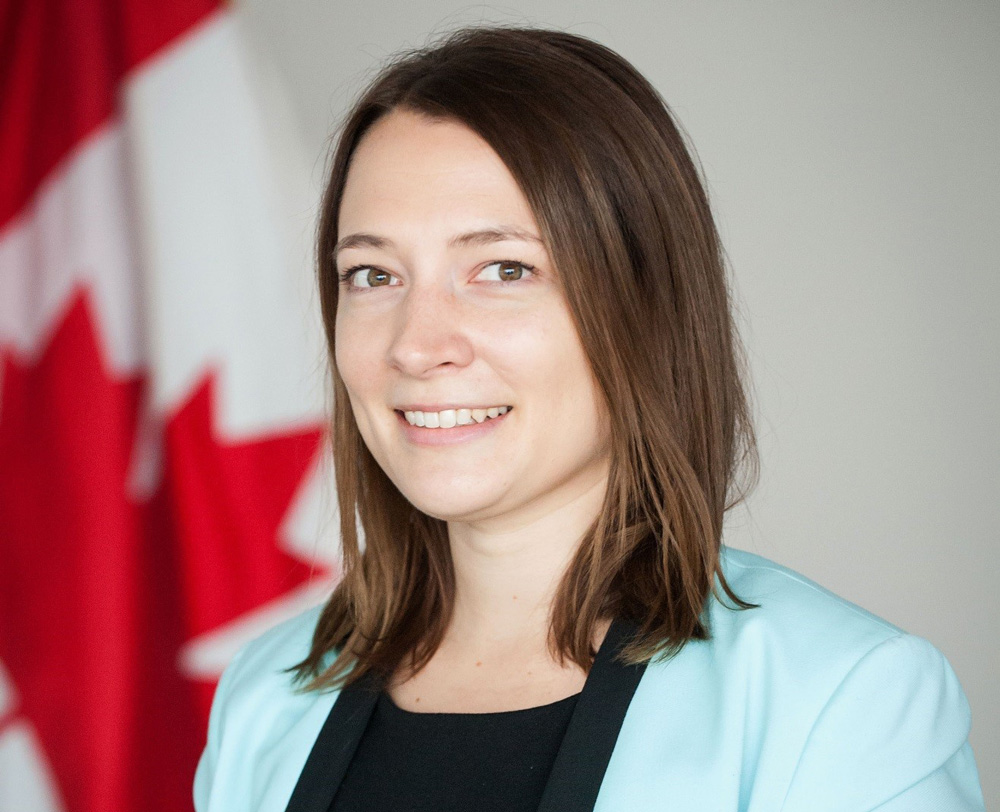 Earned her elite CITP®|FIBP® designation: March 2016
Story told to Ewan Roy by Nadja Schauer, CITP|FIBP
I am a trade commissioner at the Ontario Regional Office of the Trade Commissioner Service (TCS) in Toronto, and have happily worked for the Department for eight years now.
A chance opportunity to fulfill my career ambition
I had a fairly international upbringing, moving to Canada from Germany when I was 13 years old and participating in school exchanges during high school (South Africa) and university (Chile). I've always had a passion for travelling and living abroad.
A few months before graduating from Queen's Smith School of Business with a Bachelor of Commerce degree, I attended an information session held by the Trade Commissioners Service, part of what was then the Department of Foreign Affairs and International Trade (now Global Affairs Canada).
This session truly piqued my interest in the Department, and it coincided with a post-secondary recruitment campaign to hire Foreign Service development officers. I started my full-time language training the following year, and in February 2009, began my career at Global Affairs Canada.
This may sound a bit like I fell into this career by chance. On the contrary, while recently sorting through some old papers at home, I found a memo I had written for one of my courses during my first year of university. In it, I wrote that my career ambition was to become a Canadian diplomat working in the international trade sector. I think I was always drawn to this field, but didn't know how I wanted to do it until the opportunity presented itself.
Why it's important to learn the important acronyms and abbreviations
From 2009 to 2011, I worked at TCS Headquarters in the Trade Policy branch, working on identifying and resolving non-tariff (technical) barriers to trade.
I remember being copied on many email reports during my first assignment at headquarters in Ottawa where "Candel" was mentioned participating in many international meetings, opining on matters, giving advice to the Minister, etc.
As a newbie to the Department, I was truly impressed – this "Candel" person was everywhere! When I finally mustered the courage to ask a colleague who "Candel" was, my colleague laughed and explained that "Candel" is government-speak for CANadian DELegation.
I also got to work on some of the early round negotiating instructions for one of the chapters in CETA, as well as the Canada-India FTA. Although this was an area entirely new to me, I thought it was very interesting and exciting to be a part of something so big that had the potential to have such a large and direct impact on Canada's economy.
Advocating for Canada's energy interests in Belgium
From 2011-2014, I was posted at the Mission of Canada to the EU in Brussels, Belgium, where I was responsible for monitoring EU policy-making development and advocating for Canadian interests in the energy sector.
My posting there has definitely been the highlight of my career so far. It was a true privilege to be able to represent Canada and Canadians abroad, and to work on issues that would directly affect real business and the economy.
In advance of this posting, I had the opportunity to go on an oil sands study tour. I spent a few days in Edmonton and Fort McMurray – it was an incredible experience, especially for someone who didn't know much about the oil and gas sector. I know that the public has divided views on the oil sands – but oil and gas mining in Western Canada has been a huge part of Canada's history for a long time, and it was interesting to get such a close-up glimpse into this sector.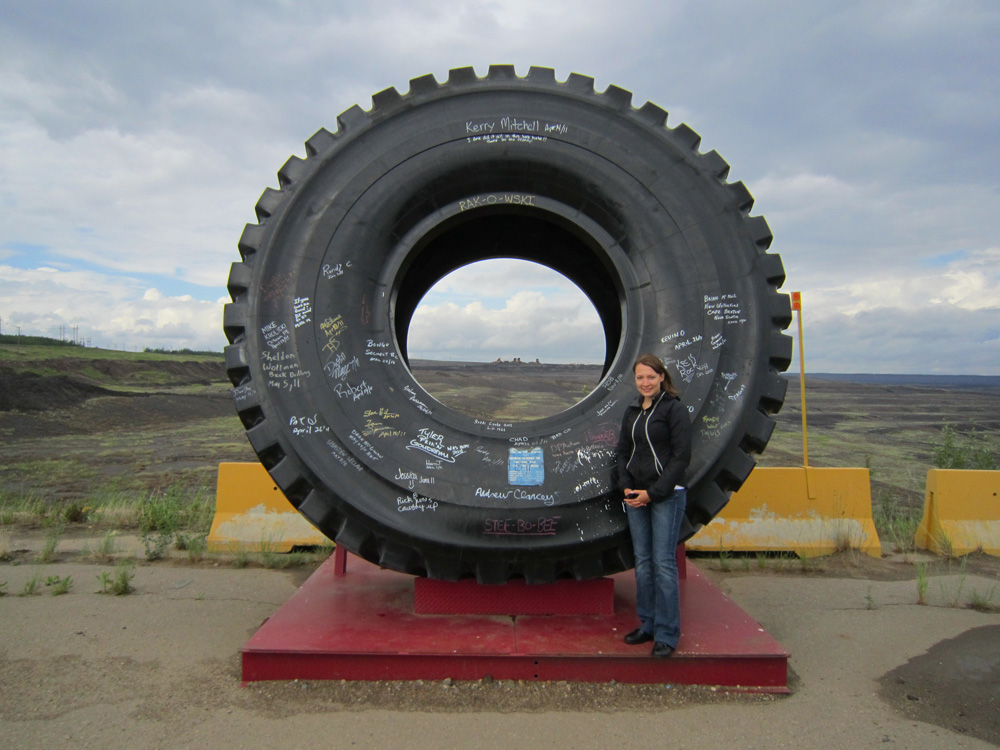 While I was in Brussels, the European Commission had just passed regulations that, if implemented, would have had the potential to discriminate against Canadian heavy crude oil products over conventionally-mined/lighter crude oil. I was a junior officer on my first international posting, but since this was such a large bilateral irritant between Canada and the EU, I was given the opportunity to work on this file from the very start to my last day in Brussels.
Together with various colleagues in Canada and across the EU, we worked to advocate for Canadian interests with various EU stakeholders. I attended high-level meetings with the ambassador and ministers, and learned a great deal about the real workings of international trade, trade relationships, and politics.
Though my posting had ended a few months earlier, I was very proud to read that the EU would be taking another look at this particular regulation so that it would be in line with the EU's trade obligations under the WTO.
I was also in Brussels when Canada pulled out of the Kyoto Protocol in 2011. For weeks, that was the only thing anyone would talk about. It was an interesting time to be abroad, but a great opportunity to hone one's diplomatic skills!
Helping companies at home to expand abroad
Since 2014, I've been a trade commissioner at the Ontario Regional Office of the Trade Commissioner Service in Toronto, helping Canadian companies increase their exports on a daily basis. The two sectors I cover (surface transportation and automotive) are very important sectors in Ontario, both of which have dynamic elements to them.
What I enjoy most about this job is when companies offer me a tour of their production facilities. I don't think that many people get a behind-the-scenes sneak-peak of how things are manufactured, and I find it incredibly interesting to learn more about the many different manufacturing processes.
Our Canadian manufactures and technology providers are incredibly innovative, and are so good at so many things! It's always a pleasure to work with them and to be able to help them out with a specific issue or problem. This is probably the most rewarding part of being a trade commissioner.
I've also had the opportunity to spend one month working at the Embassy of Canada to the U.S. in Washington, D.C. I was helping the team down there prepare for Canadian companies' participation at Greenbuild, a trade show for sustainable building materials. This was also a wonderfully rewarding experience!
Learning about new areas of international trade to become an even better Trade Commissioner
I was given the opportunity to take the FITTskills courses through Global Affairs Canada. I really enjoyed the Legal Aspects of International Trade course, since I had dealt with some of these issues when I worked in the trade policy field at Global Affairs Canada and our Trade Law Bureau. However, I'd have to say the International Trade Management course was my favourite, as it seemed to pull all aspects from the other FITTskills courses together into one comprehensive package.
I would definitely recommend the FITTskills courses to others (and actually already have!). It's great to have gone through the material and to have the permanent resource (the text book) on hand.
For example, I was not aware of what Incoterms were before the courses. When I am faced with questions about different kinds of delivery and payment or financing options, I know exactly where to find the answers.
I then wanted to apply for the CITP®|FIBP® designation because it is directly relevant to my work as a trade commissioner, and on a broader level, to my work within international trade. When I started taking the courses for the designation, I had less than one year of trade commissioner work under my belt.
Although I've been active in international trade for a lot longer than that, I felt the CITP®|FIBP® designation would complement my existing skill-set and would allow me to be a better trade commissioner. This, in turn, means I am able to better serve Canadian companies that are looking for TCS assistance when taking their business international.
I think that my CITP®|FIBP® certification has already given me more confidence in my abilities as a trade commissioner, and that being part of the FITT network will prove to be an increasingly valuable resource in the future.
Want to connect with Nadja?

 LinkedIn: Nadja Schauer

 Twitter: @NSchauer_TCS
Learn more about the CITP®|FIBP® designation
International Business Certification—CITP®|FIBP®
Advance your career and build your professional credibility in the field of global business by earning the Certified International Trade Professional (CITP) designation.
Why Earn the Certified International Trade Professional (CITP) Designation?
The Certified International Trade Professional (CITP) designation is the world's leading professional designation for the field of international business. So whether you're new to global trade or have over a decade of direct experience, you'll find the CITP designation can help advance your career and build your professional credibility.
The CITP designation sets you apart in the competitive international business industry because it's proof you possess the competencies global business experts have identified as being essential for a successful career in international trade. It also recognizes your dedication to ethical business practices and ongoing professional development—both of which are desirable traits for today's global business practitioners.