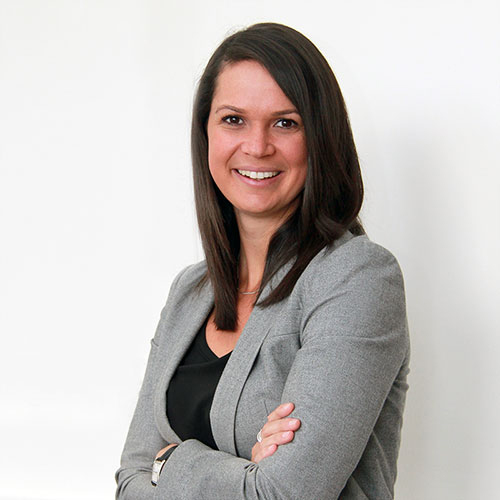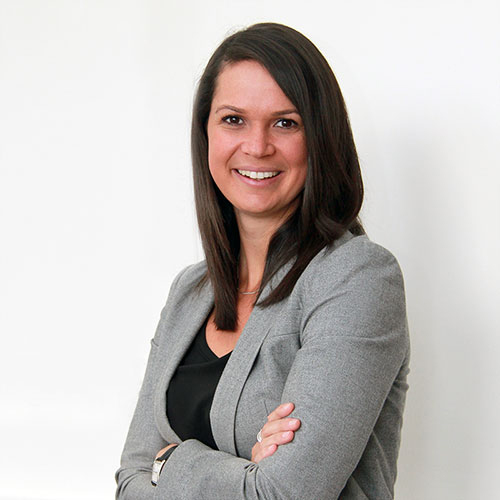 Earned her elite CITP®|FIBP® designation: July 2016
Nadine Storey, CITP|FIBP has been a Trade Commissioner in the Investment and Fintech sectors at Canada's High Commission to the UK since 2013.
It wasn't originally Nadine's plan to embark on an international trade career. In fact, as a student at McGill University in Montreal, she had briefly considered a business career before steering her career path towards other goals.
"Though I have always been interested in business, some might say I ended up working in international trade despite my best efforts to avoid it! I began my undergraduate degree in commerce, and seemed destined for a career in finance or accounting before I decided that, actually, my true passion was international history. I transferred to the Arts faculty after my freshman year to study 20th century Cold War history, and four years later I moved to London to complete my Master's Degree in International History."
As she wrapped up her Master's at the London School of Economics, however, the job market started shifting her interests in a different direction.
"I thought I would work in policy for a think tank after graduation, but as a bilingual Canadian living in London, I also applied to work at the High Commission in London. I was hired by the Immigration Department, where I worked for 5 years."
Her first role there was Programme Assistant, processing Skilled Worker Permanent Resident applications and conducting inspections to identify and proactively reduce the number of fraudulent applications.
She then became an Academic Relations Officer, promoting Canadian studies through research, events and relationships with key stakeholders.
Eventually, her career came full circle back to international business when she accepted her current role as a Trade Commissioner.
"A temporary position in the High Commission's Trade team opened up which soon lead to a permanent one. Before I knew it, I was spending my days working with UK and Canadian businesses, helping them enter new markets and develop their businesses! So, I guess you could say that international trade was something I just couldn't resist, even when I thought I had moved away from it."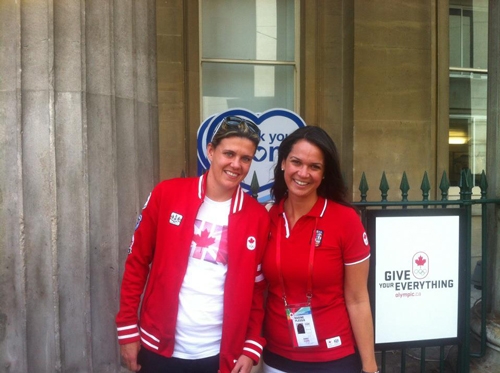 Helping the little guys and meeting the big shots
Both in her current role as Trade Commissioner and in her previous roles with the Canadian government in London, Nadine has been able to meet high-profile visitors from all walks of life.
"Working in a diplomatic mission in London representing Canada is a true privilege, and I have been exposed to things I think most Canadians only dream of. That has included meeting various Prime Ministers and Ministers, the Royal Family, Olympians, and Canadian cultural icons."
Promoting Canada to a UK audience is very rewarding, and I feel deeply honoured to spend my days helping to raise the profile of Canada and Canadians on the global stage.
In her three years as a Trade Commissioner, she has also taken great pride in the work she has done with SMEs in the UK looking to expand into Canada. Nadine finds it particularly rewarding as they face greater obstacles than major companies or corporations to make their export dreams a reality. She values the relationships she has built through these meetings, and the courage required for many of these companies to take the leap into the Canadian market.
"I get to meet with the founders and directors of all sorts of companies, whether they be technology, energy, or agriculture companies, and learn about what drove them to start their businesses. They are so passionate about their companies, and have made great sacrifices for the success of their enterprise."
"Being quite risk-averse myself, I really admire their entrepreneurial spirit. It is very rewarding to be able to provide assistance to a company who otherwise wouldn't know where to begin with their expansion plan, and even better if I can help them realize that Canada is the ideal location for their next international office."
It's OK to ask for help when you want to go global
After meeting with so many companies, Nadine has gained a new appreciation for the communal effort needed for many SMEs to succeed internationally. As a result, she implores any small business trying to make it in global markets to reach out for help, no matter how well they know their own business and products.
Don't be afraid to ask for support! It is not enough to understand your product well, since growing and scaling a business internationally with success is a very difficult thing to do.
"You need to rely on the resources available to you (like the Trade Commissioner Service) before you enter a market, so that you ensure you understand your potential in that market, and have a reliable network on the ground."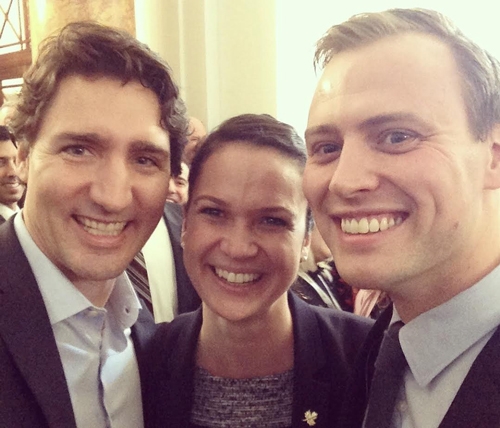 "We encourage the companies we work with to seek our support, as well as that of other organizations such as the UK Department of International Trade, to make sure they are well-equipped to do business abroad."
She also emphasizes the importance of seeking assistance for those who are expanding to a new market for the first time, and especially those who are just starting to explore international market entry options.
Even with many years of domestic experience, each market has its own challenges which need to be considered and planned for to survive in that market.
"Far too often the companies I work with assume they will succeed in North America, for instance, when they have never sold outside of Europe, or even the UK. There are many hurdles in international trade, but if you are prepared to meet them, rather than caught off guard, you will be one step ahead of your competitors!"
Equipping herself to handle any situation in the international trade world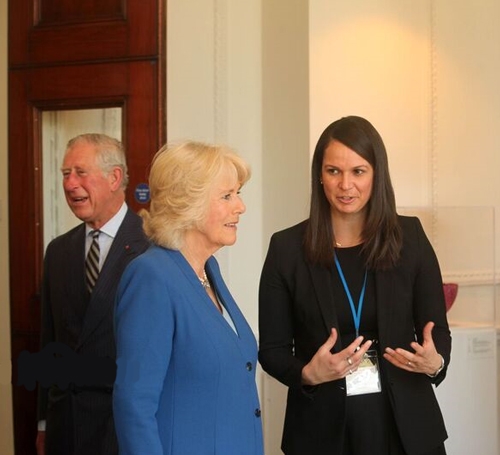 Interested in finding new ways to better help her clients, Nadine seized the opportunity to take FITTskills courses when offered by Global Affairs Canada (GAC).
"I thought this would be a great opportunity to increase my understanding of international trade, and become a more proficient and skilled trade commissioner."
Balancing the her studies with full-time work was a challenge. Fortunately, she was able to work through the online courses as they fit into her free time during the summer evenings, and her hard work has paid off.
"It was rewarding, as I was able to see the practical application of the topics the course was covering in the work that I do. Whether it was Legal Aspects of International Trade, Global Supply Chain Management, or International Trade Finance, the courses covered real issues that the businesses I work with encounter every day."
Once Nadine completed the FITTskills program and earned her FITT Diploma in International Trade, she successfully applied for her elite CITP®|FIBP® designation to reflect her international trade knowledge, commitment and enthusiasm.
"I was pleased to have earned the designation and can see that I have joined a group of very like-minded individuals, who are passionate about international trade and helping businesses succeed."
With her new skills and designation in hand, she now feels that she is ready to take on any situation that comes her way.
As a Trade Commissioner, understanding the basic tenets of international trade that FITT covers is key. I think that having completed the program, coupled with my on the job experience, I will be better equipped to deal with any challenging situations I encounter, and of more use to the companies I work with.
As Canada and the UK continue to build their trade relationship, Nadine will be playing a central part in helping companies in both countries grow and succeed on both sides of the Atlantic.
Learn more about the CITP®|FIBP® designation
International Business Certification—CITP®|FIBP®
Advance your career and build your professional credibility in the field of global business by earning the Certified International Trade Professional (CITP) designation.
Why Earn the Certified International Trade Professional (CITP) Designation?
The Certified International Trade Professional (CITP) designation is the world's leading professional designation for the field of international business. So whether you're new to global trade or have over a decade of direct experience, you'll find the CITP designation can help advance your career and build your professional credibility.
The CITP designation sets you apart in the competitive international business industry because it's proof you possess the competencies global business experts have identified as being essential for a successful career in international trade. It also recognizes your dedication to ethical business practices and ongoing professional development—both of which are desirable traits for today's global business practitioners.