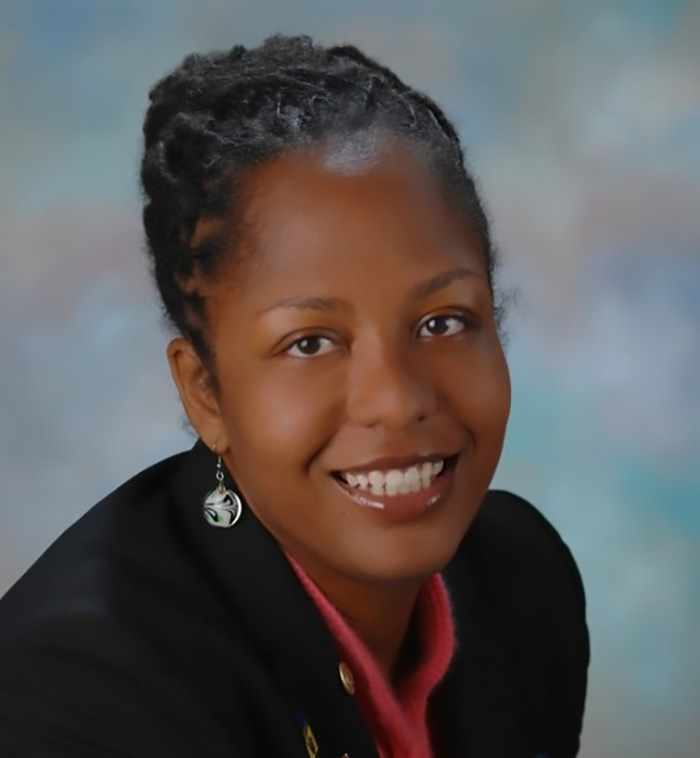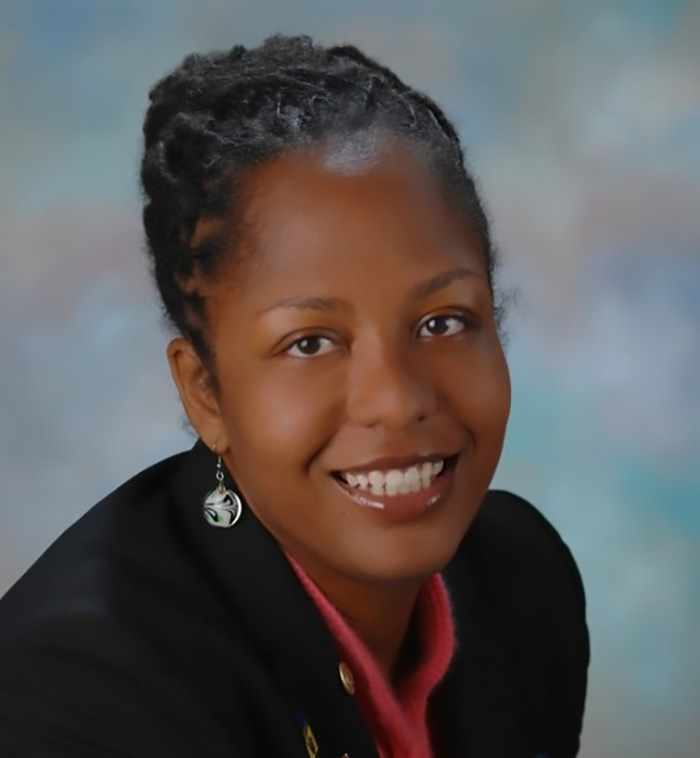 Earned her elite CITP®|FIBP® designation: April 2016
Liesl Harewood, CITP|FIBP is an independent consultant based in Halifax, Nova Scotia who specializes in international trade development and entrepreneurship. With over ten years of practical trade experience, she's ready to give companies the advice they need to succeed at any time.
Led to global trade and consulting by a love of the law
Liesl studied European commercial law as an undergrad, and then went on to complete a Master's degree in law and diplomacy, focusing on the Caribbean.
Looking for the perfect job after finishing school, she unexpectedly discovered that international trade would be the ideal fit for her long-term career goals.
"I stumbled across it after my postgraduate studies and landed a role with the Barbados Coalition of Service Industries. I think at the time I didn't even realize there was a "career" in international trade. All I knew was I wanted to use my legal background, but not in a courtroom, and speak French and Spanish every day. I worked with companies in the professional services sector in Barbados, to facilitate export opportunities across the Caribbean and to the European Union."
In 2008, after two years there, she left the organization to take on several new roles simultaneously. Along with working as Business Development Director for Dykon Developments Inc. in Barbados, she took on short-term consulting work, typically projects that lasted a few months at a time. With the flexibility to continually take on new challenges, Liesl excelled in various roles across Barbados, Saint Lucia, The Bahamas, Jamaica and other Caribbean nations.
During this time, she also served as the Managing Editor of Caribbean Entrepreneur Magazine and became a member of the Human Rights and Democracy Network for Youth sub-committee of the Commonwealth Secretariat.
Moving north to work with exporting companies in Nova Scotia
In early 2013, Liesl moved to Halifax to start a new position as Export Development Executive with Nova Scotia Business Inc. (NSBI), the province's private sector-led business development agency.
This gave Liesl the opportunity to help companies across Nova Scotia in the professional services, ICT, education and training sectors export their goods and services abroad. Working with these companies was one of the highlights of her career, even when everything didn't go to plan.
I think some of my favourite stories are from trade missions where you just have to expect the unexpected and realize that the best laid plans will often go awry.
"It's so hard to pinpoint just one story, but in general I love when clients secure a deal or an opportunity based on some work you did behind the scenes to make that happen. Those are the best – the moments where you get none of the glory or praise, but you know that a company has increased its revenue!"
As part of her position, Liesl also served as Nova Scotia's Private Sector Liaison Officer (PLSO) to the World Bank Group. When organizations like the World Bank or various continental or regional development banks offered international development projects, Liesl would work with private sector companies in Nova Scotia to help them get involved.
During her time with the World Bank she experienced one of the most nerve-wracking but interesting projects of her career.
"I worked with my PSLO colleague Shane Jaffer in Alberta to organize a trade mission to Ghana and Senegal in 2014. Everything was going smoothly and then the Ebola virus came onto the scene in West Africa, which of course increased some of the fears of the participants. There was one case confirmed in Senegal just before we travelled and a few participants did drop out. It was definitely interesting working on this project with my colleagues in Canada and all across the globe. But it turned out well in the end, just a lot of unexpected logistics to manage."
Getting the training and certification needed to win over clients and keep them happy
As Liesl's career at NSBI progressed, she learned about FITTskills courses and decided to complete them, through both in-class and online study options.
"Five of my courses were in-person and I truly enjoyed that, not only the interaction with the facilitator but with the other professionals taking the courses. I enjoyed it as a great networking opportunity and also a chance to hear real life scenarios from these companies."
Being able to do the last three courses online was ideal as it fit my hectic schedule at the time. I was happy to have the option to work online and at my own pace.
It was good to get a mix of teaching and learning styles. My favourite course was International Market Entry Strategies because it provides a great platform for international trade and export readiness. I would recommend anyone thinking of a career in international trade to consider taking the FITTskills courses, even if not in pursuit of the CITP®|FIBP® designation."
Once she successfully completed the FITTskills program and earned her FITT Diploma in International Trade, she decided her next step would be to apply for the elite Certified International Trade Professional (CITP®|FIBP®) designation.
"At first, honestly, it was a situation where everyone else who I worked with had it, so I wanted to match their credentials. But then I realized the true value of this designation as I pursued more independent consultancy projects.  It's been a work in progress for the past two years so I was very happy to complete it and earn my CITP®|FIBP® designation."
After over three years with NSBI, Liesl decided to make the switch back to independent consulting in 2016. She now enjoys working with clients who need expertise in entrepreneurship and goods and services trade facilitation.
As an independent consultant again, Liesl is glad that this time she has the CITP®|FIBP® designation to reinforce her expertise in the industry.
"As an Independent Consultant, it will definitely add more credibility to my abilities as I bid on projects. I'm no longer attached to the reputation of an organization. Now, my brand is my reputation, and having this designation will enhance that brand. I see it opening new opportunities for me in facilitating training in international trade."
We wish Liesl all the best in her continuing career as a consultant – though, with her experience and expertise, we doubt she'll need it to succeed in her next challenge.
Want to connect with Liesl?

LinkedIn: Liesl Harewood

Twitter: @lieslharewood
Learn more about the CITP®|FIBP® designation
International Business Certification—CITP®|FIBP®
Advance your career and build your professional credibility in the field of global business by earning the Certified International Trade Professional (CITP) designation.
Why Earn the Certified International Trade Professional (CITP) Designation?
The Certified International Trade Professional (CITP) designation is the world's leading professional designation for the field of international business. So whether you're new to global trade or have over a decade of direct experience, you'll find the CITP designation can help advance your career and build your professional credibility.
The CITP designation sets you apart in the competitive international business industry because it's proof you possess the competencies global business experts have identified as being essential for a successful career in international trade. It also recognizes your dedication to ethical business practices and ongoing professional development—both of which are desirable traits for today's global business practitioners.