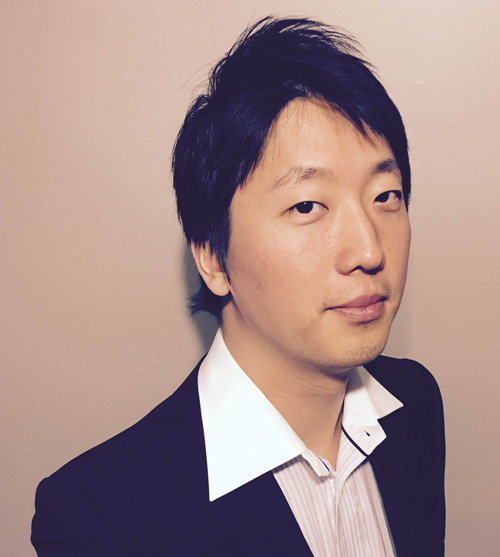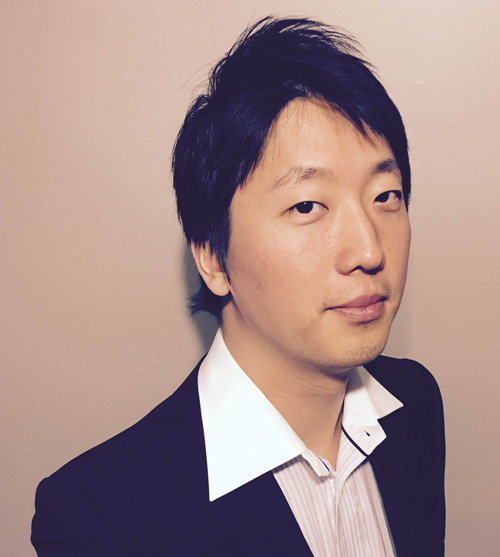 Earned his elite CITP®|FIBP® designation: May 2016
Atsushi Nozaki, CITP|FIBP is a Shipping Agent in Osaka, Japan for Senko Co. Ltd., a logistics information company dedicated to helping businesses improve the efficiency of their supply chain management.
He works closely with shipping captains all around the world to ensure that their loading, discharging, scheduling, and any other requests are taken care of ahead of time, and their overall experience is as smooth as possible.
Springboarding from an internship into a long-term career
As Atsushi finished his degree in international relations from the Kyoto University of Foreign Studies in 2011, he looked for ways that he could use everything he learned in the previous four years in a real-world context.
This not only led him to discover his interest in an international trade career, but also to an internship with Senko, his current employer.
"After the internship, I not only gained new knowledge and experiences, but also realized how important international trade is and how it affects the economy, global market, and our lives. Additionally, I gained a better understanding of international trade and logistics. This internship program influenced me to pursue a career in this field."
"I decided to continue to work at Senko when my internship program was over because I wanted to deepen my knowledge and improve my international trade skills."
Managing a work-life balance in the busy world of global trade
For Atsushi, one of the most difficult parts of starting to work in international trade was the demand of dealing with various clients all around the world, many operating on different schedules.
"I had already been living by myself for three years, so I thought I could easily balance a new work-life environment, but it was not as simple as I thought."
"A foreign shipping agent's schedule can be very long and unstable as it strongly relies on vessels' schedules. In addition, vessels basically move 24/7; therefore, my working time can also be 24/7. Sometimes I work during the day, sometimes at night and even in the middle of the night. In addition, the clients also have access to my personal phone number, and I would receive calls during the night from them due to the different time zones."
While he found the adjustment difficult at first, he says placing a stronger focus on his health "is the most important thing when working in international trade" and has helped him to establish his ideal work-life balance.
Having now worked for Senko for five years, Atsushi's responsibilities are extensive. He is responsible for all arrangements with foreign shipping vessels, inventory management needs, particularly in cases of dangerous cargo, and handling customs and shipping regulations.
Many shipping vessel arrangements come directly from either the captains of the vessels or representative agents. Most relate to logistics, scheduling, clearances and other similar issues. One particularly memorable request, however, taught him a valuable lesson about managing and taking care of the people working for you.
"Four years ago, a captain requested to arrange Wi-Fi and tablets when the vessel arrived at the port. At first, I was wondering why he requested those items, because normally the vessels already have communication tools."
Soon after, I figured out the reason for the captain's request: he cared about his crew members, who wanted to contact their families. The captain knew that talking to or face-time with family is the best way to motivate crew members during long voyages.
"After that, I understood if a person wants to be successful in management, they have to discover what exactly is the most valuable thing for every employee, and try to provide that to them."
The benefits of working as a team
Another major component of his work is building relationships with potential new clients, engaging in negotiations and signing contracts with them.
This type of work, however, can often require several people and emphasizes the importance of a talented, committed team in any aspect of international trade.
"During my five years of work experience, there was one contract we concluded with a foreign shipping company that I would list as one of my biggest accomplishments. And it is also one of the longest periods I've worked with the same group."
"Our team took six months in total to prepare the document, edit the agreement and paperwork with our lawyer, and negotiate with the client. At the end, our team was successful with the contract."
"After that, I understood that good teamwork does not only depend on the talent of the team leader, but also the team members' cooperation and commitment. Anyone might face challenges and difficulties working in a team which might cause them to want to withdraw from the team. Therefore, I believe "NEVER GIVE UP" is a critical component of teamwork."
Learning how to "think global, act local" with international trade training and certification
In 2014, Atsushi began taking FITTskills courses through Ashton College in Vancouver, BC to build his international trade skills, and found the experience extremely helpful.
FITTskills courses provide very powerful knowledge for those who are learning about, or working in, international trade. I definitely recommend FITTskills courses for those who are going to work in the field. The course contents cover all necessary knowledge of international trade that one has to learn.
"Additionally, I strongly recommend the International Marketing course, since it not only helped me to open my mind, but also enabled me to "think global, act local."
After completing his courses in 2015, he set a new goal to earn his elite CITP®|FIBP® designation, and speaks very highly of its importance to his career.
"I wanted to earn the CITP®|FIBP® designation because I believe it will give me more opportunities to connect with other excellent international professionals around the world, and gain more international knowledge and experiences in my career."
"I am very proud to obtain the CITP®|FIBP® designation, which makes me feel more confident to be an international trade expert. I believe this designation is the most priceless asset of my entire career."
Please feel free to congratulate Atsushi in the comments, or pass along other advice and well wishes!
Want to connect with Atsushi?

 LinkedIn: Atsushi Nozaki
Learn more about the CITP®|FIBP® designation
International Business Certification—CITP®|FIBP®
Advance your career and build your professional credibility in the field of global business by earning the Certified International Trade Professional (CITP) designation.
Why Earn the Certified International Trade Professional (CITP) Designation?
The Certified International Trade Professional (CITP) designation is the world's leading professional designation for the field of international business. So whether you're new to global trade or have over a decade of direct experience, you'll find the CITP designation can help advance your career and build your professional credibility.
The CITP designation sets you apart in the competitive international business industry because it's proof you possess the competencies global business experts have identified as being essential for a successful career in international trade. It also recognizes your dedication to ethical business practices and ongoing professional development—both of which are desirable traits for today's global business practitioners.