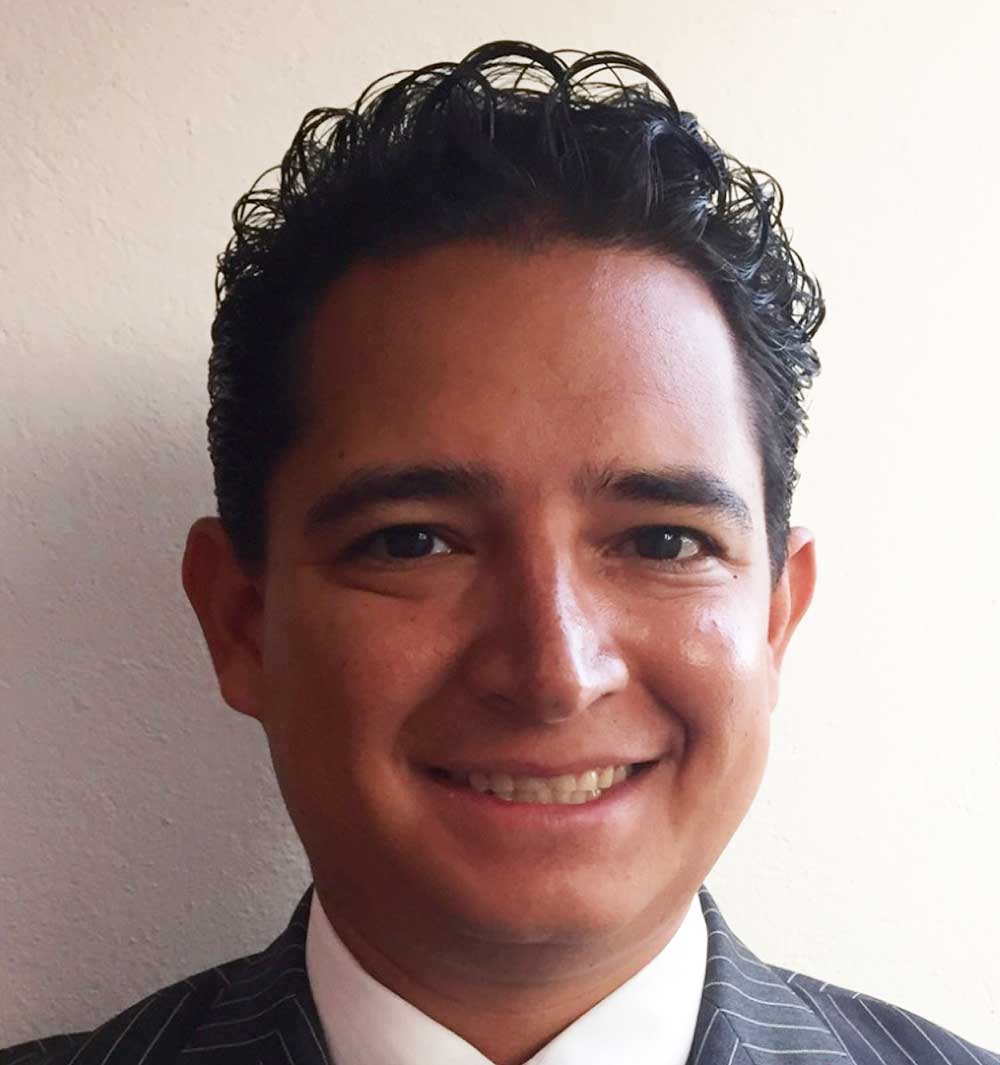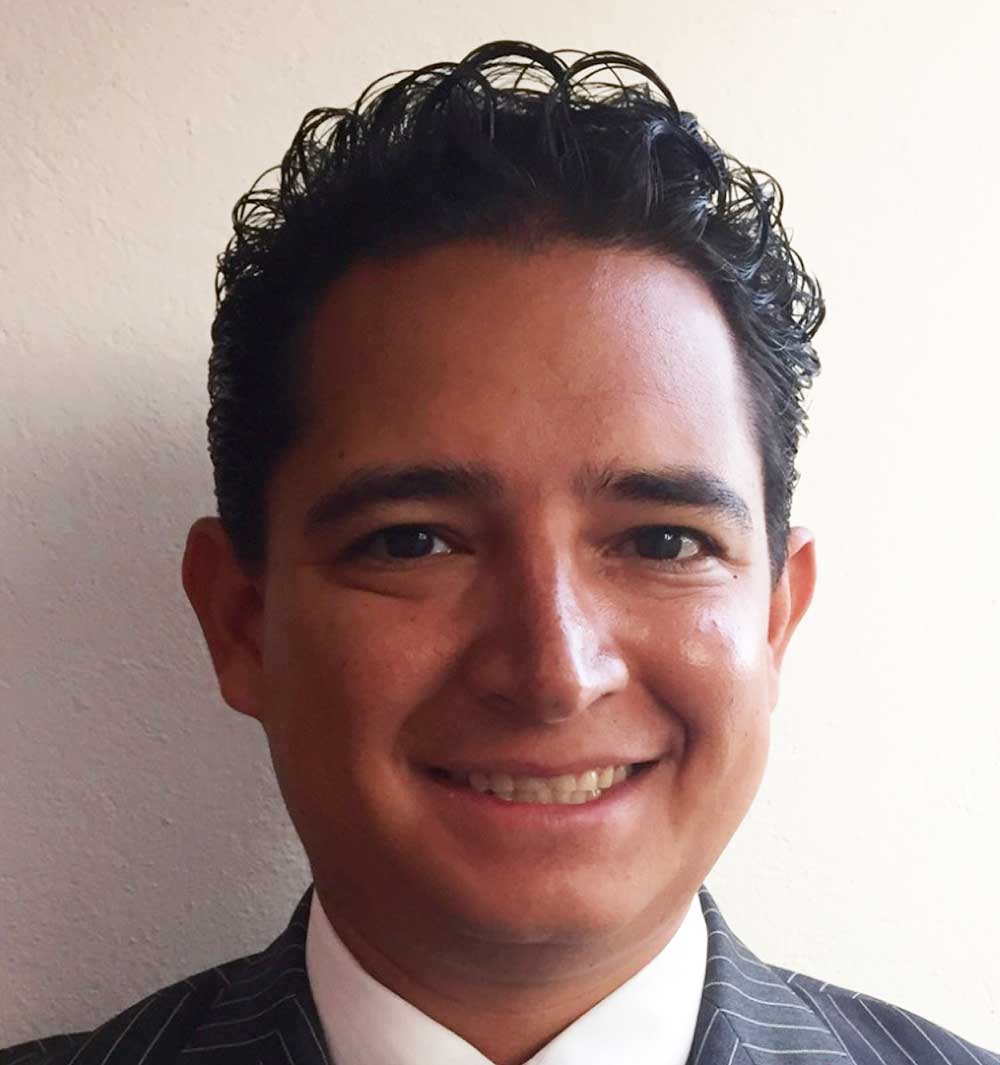 Earned his elite CITP®|FIBP® designation: June 2016
Alejandro's interest in global trade began very early in life, choosing to study it in school and then channeling that enthusiasm into a successful career.
"I have always found international trade fascinating and that is why I decided to major in international business."
He showed a strong aptitude for international business while studying, and was given an opportunity to work in the international division of the Mexican Ministry of Agriculture.
I participated in several trade development and international cooperation projects. I also had the opportunity to participate in the negotiations of some of the free trade agreements that Mexico has in place, such as those with the European Union, the European Free Trade Association and Central America.
This was pretty impressive stuff for an undergrad. Alejandro graduated from the Universidad Panamericana in Mexico City in 1999, earning a B.A. in management with a major in international trade.
Making a major impact on Mexican agriculture
After a year in his undergraduate position as Special Services Executive at the Mexican Ministry of Agriculture, Alejandro moved on to a position with the Ministry as Chief of the Agriculture Policy Department. In this role he analyzed the agri-food policies of Mexico's main trading partners and assessed their impact on international trade.
He was also responsible for coordinating with industry to determine the position of the Mexican agri-food sector for the negotiation of international free trade agreements with the European Union, Israel and Central America.
Alejandro stayed with the Mexican Ministry of Agriculture until 2002, holding the subsequent positions of Subdirector of Economic Studies and Agricultural Specialist. In the latter role, he represented the Mexican agri-food sector in the negotiation of international trade agreements to facilitate the access of Mexican products to target markets overseas.
Excitingly, he also coordinated the participation of Mexico in multilateral forums such as the World Trade Organization (WTO) and the Organization for Economic Co-operation and Development (OECD). He was further charged with promoting business opportunities for Mexican agri-food companies in key foreign markets such as Canada, the U.S., the European Union and Japan.
Advocating for a key industry in his country's economy
In May 2002, Alejandro had the opportunity to take on a position as Trade Commissioner for Agri-food at the Canadian Embassy in Mexico, where he covers agriculture, food, beverages, fisheries and biotechnology.
"One of my main roles is to act as liaison to advocate with the Mexican authorities for the resolution of market access issues (sanitary, technical, etc), affecting exports of Canadian products to Mexico. In addition, I monitor on a daily basis any changes to the Mexican regulatory framework and provide advice to Canadian exporters about the regulations their products must comply with to be imported into Mexico."
"I also participate in market development activities for Canadian products in Mexico, and assist Canadian exporters facing problems with the customs clearance of their shipments at the Mexican border."
While working as a trade commissioner, Alejandro decided to supplement his two existing degrees by taking some targeted training in order to keep his knowledge fresh. He enrolled in both in-class and online FITTskills courses to complete his training in a format that worked best with his learning style and schedule.
My experience taking the FITTskills courses was excellent. The courses allowed me to refresh my knowledge and learn new things about international trade, which are very useful for my work. The training also allowed me to be better prepared for supporting those Canadian exporters wishing to export their products to Mexico, which is one of my roles at my current job.
Representing his industry with pride
Alejandro successfully completed the program in December 2014 and decided to demonstrate his level of expertise and commitment to global trade by applying for his CITP®|FIBP® designation.
"I chose to apply for the CITP®|FIBP® designation because I believe it is important to continue learning every day and keep abreast of the constantly changing trends of international trade. I feel very honoured to have earned such a prestigious designation, which has helped to deepen my specialization in international trade."
"I foresee this designation playing an important role in my future career, and believe that it could open the door for further growth within my organization or other organizations interested in having the services of a certified international trade practitioner. I also believe that the network of contacts with other CITP®|FIBP®s will be very helpful for my career advancement in the future."
During his time as a trade commissioner, Alejandro has had a chance to be part of many fascinating projects, but one stands out as a particularly gratifying experience.
"I have worked on many interesting projects throughout my career, but I would say that one of the most relevant was when we were able to re-establish access to Mexico for most Canadian beef products after the market was closed due to the BSE case (mad cow), which occurred in Canada in 2003. This required intensive negotiations, communications and representations with the Mexican authorities. The Mexican market is very important for Canadian beef exports, so this was a significant achievement. The resolution of these types of issues has contributed to a growth of more than 50% of Canadian agri-food exports to Mexico over the last 10 years."
For his efforts on this key project, Alejandro was recognized with the Head of the Public Service Award from the Government of Canada in the category of Excellence in Service Delivery.
The award was given to me in recognition of my contribution to the Bovine Spongiform Encephalopathy (BSE) and Response Team, which achieved the re-establishment of access to Mexico for Canadian beef from animals under 30 months of age, after the BSE case in Canada in 2003.
And that's not the only recognition Alejandro has received in light of his achievements as a trade commissioner.
"I have also earned the Award to the Most Prominent Local Employee of the Canadian Embassy in Mexico, for my contribution to the facilitation of Canadian agri-food exports to Mexico."
"I am very passionate about international trade, which is crucial in the globalized world in which we live. My goal is to keep specializing in this field, and apply my knowledge and experience in the daily work to allow the organization that I work for to reach its objectives, and at the same time achieve my professional growth."
Alejandro has already made some significant contributions to his field and we have no doubt he will continue to make great strides in his future endeavors. We're looking forward to seeing what he does next.
Want to connect with Alejandro?

LinkedIn: Alejandro Ruiz
Learn more about the CITP®|FIBP® designation
International Business Certification—CITP®|FIBP®
Advance your career and build your professional credibility in the field of global business by earning the Certified International Trade Professional (CITP) designation.
Why Earn the Certified International Trade Professional (CITP) Designation?
The Certified International Trade Professional (CITP) designation is the world's leading professional designation for the field of international business. So whether you're new to global trade or have over a decade of direct experience, you'll find the CITP designation can help advance your career and build your professional credibility.
The CITP designation sets you apart in the competitive international business industry because it's proof you possess the competencies global business experts have identified as being essential for a successful career in international trade. It also recognizes your dedication to ethical business practices and ongoing professional development—both of which are desirable traits for today's global business practitioners.