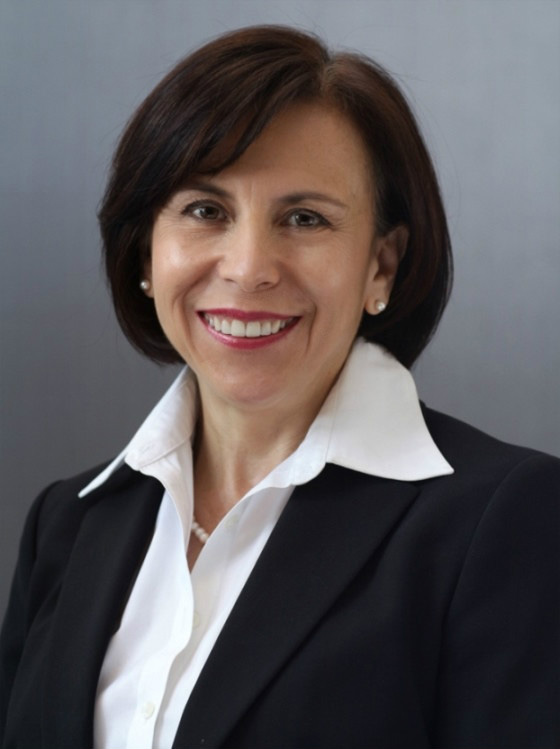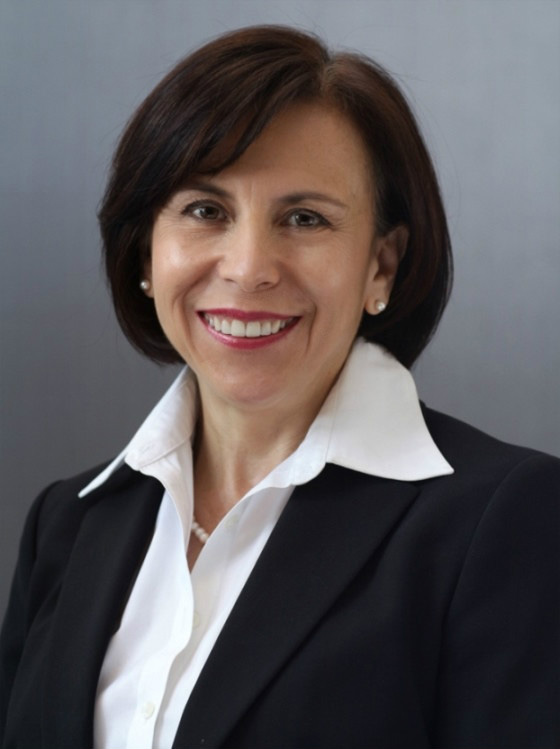 Earned her elite CITP®|FIBP® designation: March 2015
Maria Bofill, CITP®|FIBP®, is a Trade Commissioner – Oil and Gas for the Canadian government in Houston, Texas.
Responsible for a crucial economic sector in one of North America's most iconic oil and gas producing regions, Maria is excited to help Canadian businesses in the industry enter and succeed in the competitive South Central USA market.
Early experience in international trade
Maria's global business career began while she was in college in Mexico City, facilitating meetings between Mexican and foreign delegations during bi-lateral trade agreement negotiations for Mexico's Secretariat of Foreign Affairs.
She continued her education with a MBA and then after completing a Masters in Computers, her next role took her career in another direction, working as the E-Commerce Manager for Gillman Services, the largest car dealership chain in Texas.
The position was a great chance for her to take on leadership responsibilities.
As E-Commerce Manager, she planned and coordinated the entire online sales strategy for the company. Maria managed and trained web development and call center staff, initiated over fifty different on-line marketing campaigns, and used new software to track various trends responding to them as needed.
Through her various efforts, Maria increased the productivity of the e-commerce department by 30% in less than two years. The marketing, planning and management experience she gained in the role was also crucial to her return to international trade.
Helping oil and gas companies excel in the competitive South Central USA market
In 2004, Maria took on a new challenge: the role of Program Coordinator with the Belgian Trade Commission in Houston.
The position was a perfect blend of her two previous roles. She was heavily engaged with Belgian companies interested in international trade with the US, but in ways that allowed her to best apply the IT, marketing and management experience she brought to the table.
Maria worked closely with Belgian businesses in the oil and gas, electric power and aerospace sectors to prepare marketing materials and take a leading role in their budget tracking.
She also maintained a database of contacts and contractors and used it to connect them with businesses she worked with. She facilitated meetings for business executives, and provided guidance to businesses to select the right trade shows and events to attend.
With greater experience in international trade, and specifically the oil and gas industry, Maria moved into her current role as a Canadian Trade Commissioner in 2006.
Building upon the skills she had developed in her previous roles, Maria now has greater responsibility than ever before.
She forms and develops relationships with senior business executives, government officials and non-profit organizations across the South Central USA to promote trade and investment opportunities in the oil and gas sector, and finds opportunities for partnerships between them.
Her contacts expand across the Oil and Gas sector, from service companies like NOV, Schlumberger, etc. to independent producers, national oil companies and exploration and production companies (E&Ps).
Maria promotes and provides support for Canadian companies participating in Trade Events in the USA, like OTC (largest oil and gas show in North America) and LAGCOE, and encourages American companies to participate in Canadian events, like GPS.
She also creates material for federal representatives of the region highlighting the accomplishments of Canadian businesses, such as Enbridge or Encana, and their positive impact on local economies.
Becoming a CITP®|FIBP®
Maria already had a strong business education – she completed her MBA on top of working as a Trade Commissioner, and raising her two year old while pregnant with her second child!
Even with all of that on her plate, she "jumped at the opportunity" to work towards the elite Certified International Trade Professional (CITP®|FIBP®) designation when approached by her supervisors, "because of its reputation and because it provided a great way to update and improve my knowledge."
Maria had to find ways to balance completing her online courses with her work, but she enjoyed the courses, and said that she feels up to date on everything in international trade after taking them.
The material was very well presented. I think that has helped to have a better perspective of International Trade as a whole and also to help me understand the types of challenges that my clients face to penetrate foreign markets.
Now that she is a proud CITP®|FIBP®, she is excited to better serve her clients and help them excel in the southwestern US.
Want to connect with Maria?

LinkedIn: Maria Bofill

Learn more about the CITP®|FIBP® designation
INTERNATIONAL BUSINESS CERTIFICATION—CITP®|FIBP®
Advance your career and build your professional credibility in the field of global business by earning the Certified International Trade Professional (CITP) designation.
Why Earn the Certified International Trade Professional (CITP) Designation?
The Certified International Trade Professional (CITP) designation is the world's leading professional designation for the field of international business. So whether you're new to global trade or have over a decade of direct experience, you'll find the CITP designation can help advance your career and build your professional credibility.
The CITP designation sets you apart in the competitive international business industry because it's proof you possess the competencies global business experts have identified as being essential for a successful career in international trade. It also recognizes your dedication to ethical business practices and ongoing professional development—both of which are desirable traits for today's global business practitioners.