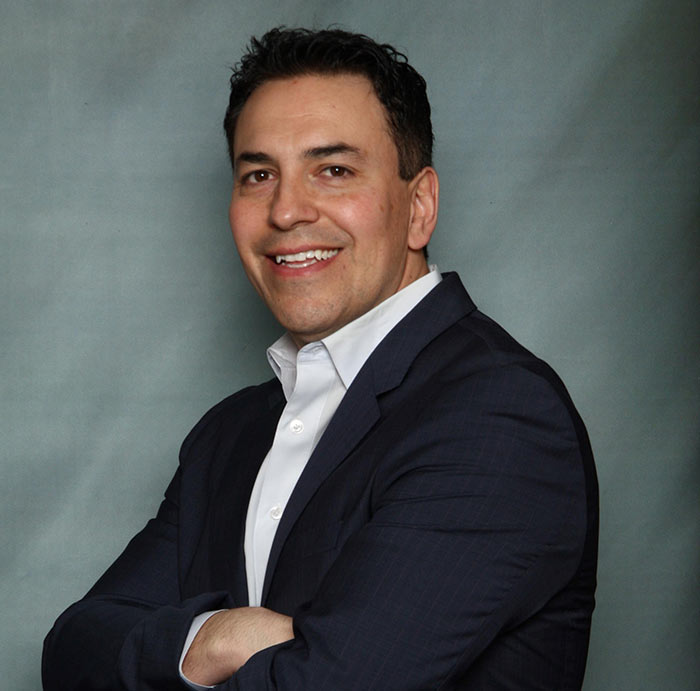 Earned his elite CITP®|FIBP® designation: August 2021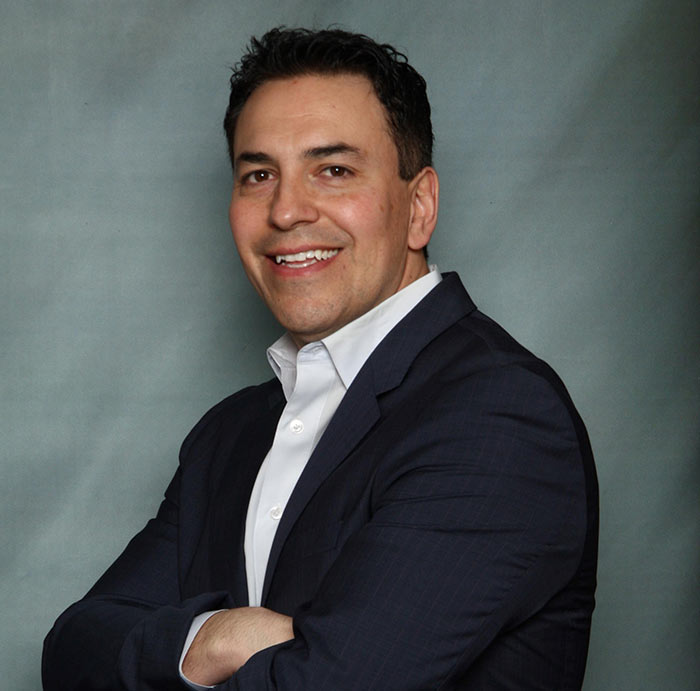 Exploring his roots led Tulio Conejeros to a future in international business. At the age of 20, Tulio sought to return to Chile, the country of his birth, to connect with his family and explore the culture. His visit included a tour through several South American countries, and he was intrigued by the varied cultures he experienced on that journey.
His experience inspired him to learn more about cultures around the world. Upon returning to Canada, Tulio enrolled in Mount Royal College and applied for the North American Mobility Project.
As one of the first students in the scholarship program, Tulio spent one semester at the Tampico campus of the Monterrey Institute of Technology and Higher Education in Tamaulipas, Mexico, in the international business studies program. His studies abroad cemented his goal of establishing a career in in international business. Tulio went on to earn a Bachelor of Commerce degree in international business from the University of Alberta.
Reveling in world cultures
His career in international business has allowed Tulio to immerse himself – and his family – in the same cultural experiences he first enjoyed as a young traveler and student.
One December while working in Beijing, he  unexpectedly remained in China over Christmas. He connected with other international businesspeople and expats where he was staying at the Great Wall Sheraton. They spent Christmas Eve together singing along with the hotel's live band and sharing stories of their business travels.
Another posting to set up an office in Bogota, Colombia, gave Tulio the opportunity to share his travels with his family. They rented a place to stay across from the beach in Cartagena, Colombia. The experience was a memorable one for his children, who still talk about the culture, food and beautiful weather they experienced.
Want to learn more about how the CITP designation can help you accelerate your career? 

Connecting Canadian businesses to opportunities worldwide
In addition to rich personal cultural experiences, Tulio's career in international business has led to some fulfilling professional moments.
While working on the Bridge County housing development with Longfor, one of China's largest developers, he was tasked with finding a Canadian architect and housing designer, along with building materials, suited for the high-end project.
He presented the opportunity to Canadian firms and brought them to China to participate in the project. He was able to see the project through, from the concept phase for a vacant piece of land to a final project that featured Canadian design and building projects.
"The meeting with Longfor at the concept stage, visiting the vacant land and being able to see the finished project – which included Canadian design and building products – was an experience I will never forget and always cherish."
Tulio also worked with his firm in Calgary to develop a comprehensive overview of the heavy equipment industry in North America for a Chinese manufacturer. His team took the time to learn the ins and outs of North American equipment operators, regulatory environments, and the types of equipment needed for special terrains – such as oil sands.
They then conducted focus groups in Canada and  flew to China to present their findings to executives of the Chinese manufacturer. As a result, the manufacturer designed equipment, warranty programs and selected specific OEMs to meet North American market needs.
Learning the intricacies of doing business internationally
Through his experience, Tulio has learned the importance of patience, understanding and knowledge of business practices.
"There are a lot of intricacies and nuances dealing with different business cultures that – unless you are told from an experienced international professional, or learn it over time on your own – could lead to a missed opportunity because of a simple misunderstanding or cue you didn't pick up on."
Showcasing the skills learned through a successful career
Tulio decided to earn the CITP designation as a way to validate his years of experience in international business and to demonstrate that his experience gave him the knowledge and skillset to work in the highest levels of international business. He was able to use his international experience to earn the CITP designation through the executive path to accreditation.
After 20 years of intense international work, the CITP designation has given Tulio a sense of validation and pride in his work, and will help bring his firm new opportunities.
"The CITP designation will bring me credibility and recognition with clients, new employers and colleagues as I continue on this international journey."
Learn more about the CITP®|FIBP® designation
INTERNATIONAL BUSINESS CERTIFICATION—CITP®|FIBP®
Advance your career and build your professional credibility in the field of global business by earning the Certified International Trade Professional (CITP) designation.
Why Earn the Certified International Trade Professional (CITP) Designation?
The Certified International Trade Professional (CITP) designation is the world's leading professional designation for the field of international business. So whether you're new to global trade or have over a decade of direct experience, you'll find the CITP designation can help advance your career and build your professional credibility.
The CITP designation sets you apart in the competitive international business industry because it's proof you possess the competencies global business experts have identified as being essential for a successful career in international trade. It also recognizes your dedication to ethical business practices and ongoing professional development—both of which are desirable traits for today's global business practitioners.
*Certified International Trade Professional (CITP) is trademarked for use within Canada. FITT International Business Professional (FIBP) is trademarked for use internationally. Both reflect the same FITT-certified designation. 
**Note: This represents one of the current pathways to the CITP. Based on FITT's application for ISO 17024 accreditation, this process will change as of January 1, 2023