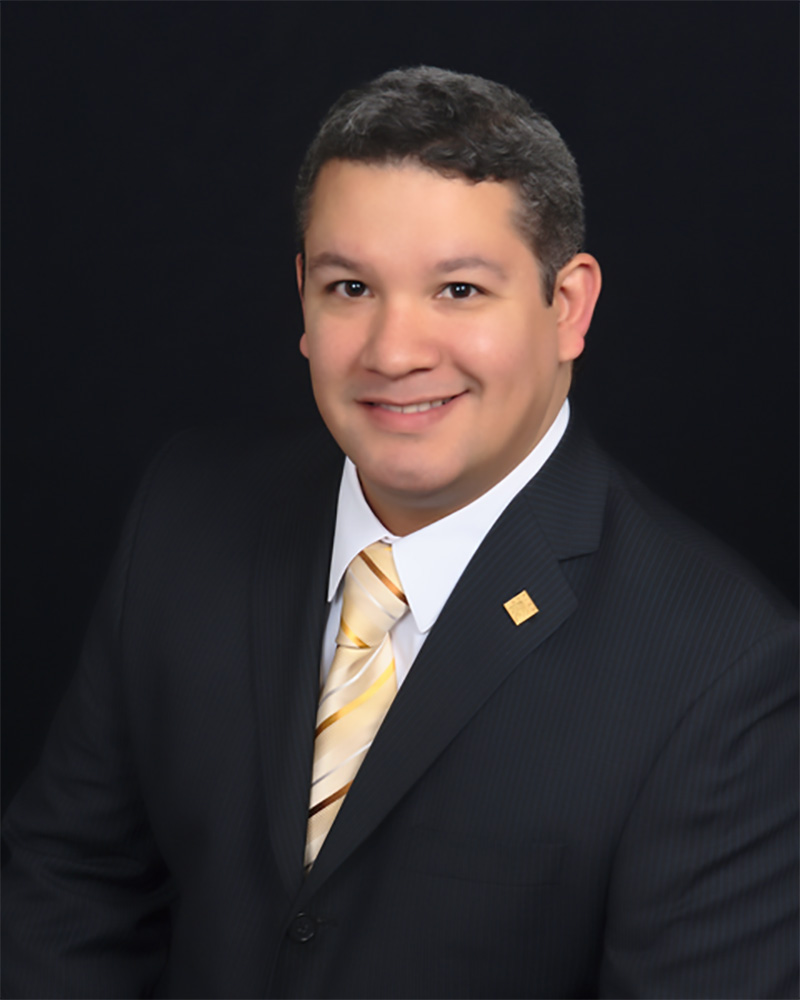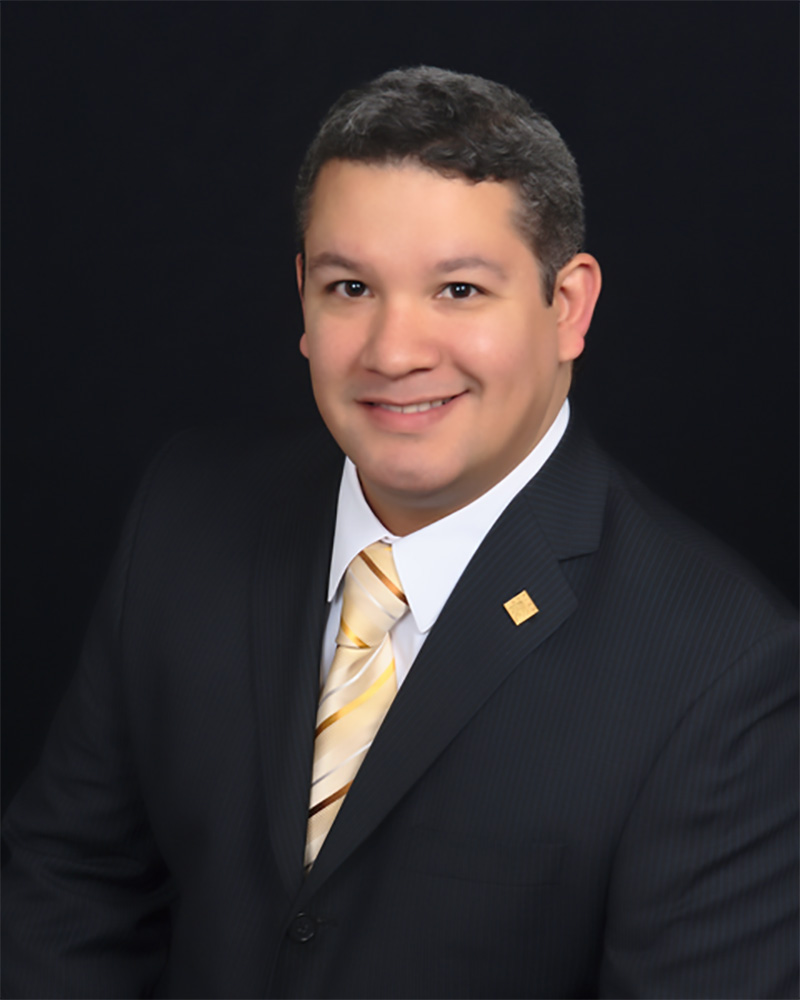 Earned his elite CITP®|FIBP® designation: Nov. 2013
Joel Fernandez, CITP|FIBP, is the Executive Director of the Global Chamber in Miami, Florida, and the Vice Chairperson of the Environmental Impact Committee in his town, Bay Harbor Islands, FL.
He is also the Co-Founder and CEO, US Division of Intradeservice LLC in Miami, Florida, a recognized international trade agency that helps businesses improve their global trade transactions.
He spent many years learning and gaining experience in international trade in Venezuela, his home country. Like so many international trade professionals, he decided to seek opportunities somewhere new and has spent the last several years living and working in the U.S., where he runs his own agency.
Heading straight to the top
For Joel, the juggling act of balancing his work with further education to improve his knowledge and skills was a reality for several years.
He started his career working for the Venezuelan Tax and Customs Authority in 1999 while working towards his Foreign Trade Diploma.
From there, he worked as an Export Associate at Panalpina, a multi-billion dollar forwarding and logistics company, as he completed his program to become a University Level Technician in Customs Administration.
Describing himself as "still hungry for wisdom," he then started his Bachelor's degree in international trade in 2002 at Universidad Alejandro de Humboldt in Caracas, and completed it in 2006.
During this four year stretch, he added to his growing list of experience by working as an Export Representative for a Venezuelan petrochemical company.
"I worked at a diplomatic level to establish new international customers, which involved navigating a lot of tariff barriers, environmental regulations and political issues."
I'm particularly proud of the marketing campaign I set up to export to Canada, and the strategic alliance we reached with Panamerican, a big company in Texas.
From there, Joel took a role as a documentation analyst for the Maersk Group, the largest container ship company in the world.
"Here I experienced the power of the company in the industry," he says, "since its operations serve as a reference for international trade."
After a few months, he moved to a Venezuelan export development program, which helped 30 companies to grow globally and was sponsored by the Inter-American Development Bank (IDB), Development Bank of Latin America, the United Nations Industrial Development Organizations (UNIDO) and local banks. He worked there as an External Junior Consultant.
"By performing SWOT analyses and benchmarking, I was able to make the appropriate recommendations and create improvements. I established direct exports to Panama, Trinidad and Tobago, Peru, Uruguay and Colombia."
Setting off on his own path
With several years of experience now under his belt, Joel decided to go down the road to become an international trade entrepreneur and started Intradeservice in Venezuela in 2006, along with a satellite office in Panama.
Joel put in a great deal of work on logistical issues, and created a line of break bulk cargo transportation with a Panamanian company to speed up shipping for VIP clients involved in trading sizable goods between Venezuela and Panama.
Setting up reciprocal shipping, one of the conditions placed on the project by a partner, proved to be a challenge, but one Joel was able to successfully handle.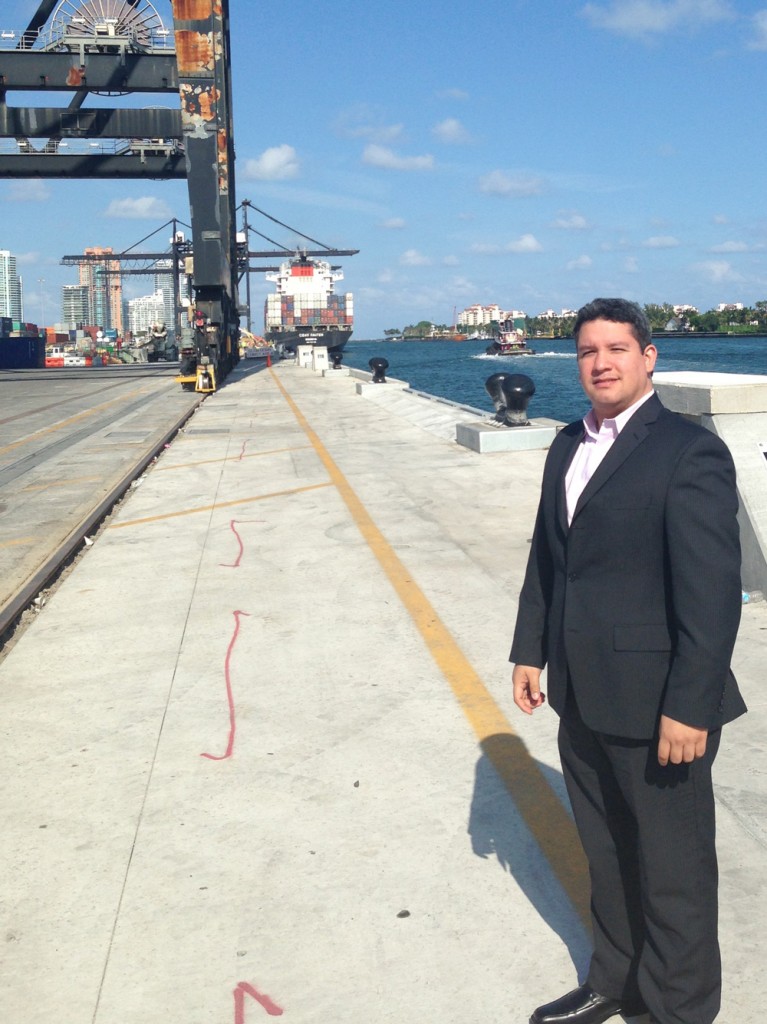 The variety, control and creativity of entrepreneurship all deeply appealed to Joel, and continue to do so to this day.
As an entrepreneur, I have enjoyed the freedom and passion to go beyond my comfort zone. I have had to wear several hats simultaneously in this globalized world.
A year after starting his business, however, changes in Venezuelan politics prompted Joel to close it and move to the U.S. to take a job as a Financial Analyst for Congreso de Latinos Unidos, a non-profit headquartered in Philadelphia that is designed to strengthen Latino communities in the U.S.
The job offered Joel the chance to take on a wide variety of financial responsibilities, from budget management and economic forecasting to managing their portfolio and identifying counterfeit checks and fraud attempts.
"Philadelphia was a good place to grow my network, since I joined the Citizen Diplomacy International. This helped me create strong global relationships with the State Department guests, promoting the image of the United States and Philadelphia, as well as at the University of Pennsylvania with foreign fellows in the International Business Communication Program."
Returning to his passion in a new country
In 2013, Joel visualized an opportunity in the European economic crisis to help companies across that continent to export their products to the American market, specifically the food industry, which was the hardest hit by the recession.
He moved to Miami to re-start Intradeservice, with a greater focus on commercial aspects than logistics, to help other businesses expand internationally. Once again taking on the many hats of entrepreneurship has been a lot of fun for him in the two years since.
As a co-founder and Chief Executive Officer of US Division, I have had the responsibility to lead and oversee marketing, financial and business development operations in this country, as well as supervise managers and commercial agents in Spain and Italy.
Joel has also travelled across the U.S. for several major trade shows in the food and hospitality industries, and assisted as a mandatory agent for the U.S. Food and Drug Administration (FDA).
To continue to build his expertise and recognition within the industry, Joel has once again made the effort to improve his education and credentials.
In 2013, he applied for and received the elite CITP®|FIBP® designation, and is proud that FITT recognized his commitment and effort in the international trade industry.
Being a CITP®|FIBP® adds value to my academic background and professional experience, as well as authority with my colleagues and organizations within the international trade industry.
"It has provided a level of confidence for my customers, ensuring them competency and ethics in the practice of international business."
Recently, Joel has been assigned as Executive Director of the Global Chamber in Miami, FL, a leadership role that connects people and initiatives in order to get more people engaged and successful in global business. The Chamber is focused on growing cross-border trade and investments in a collaborative way across 500 primary metro areas and over 5,000 cities around the world.
In addition, the impact of international trade over the globe has led Joel to take a position as the Vice Chairperson of the Environmental Impact Committee of his township, which looks for recommendations for and possible solutions to global warming.
He is also currently working to complete his MBA.
With his many educational accomplishments, and a thriving business of his own, Joel looks forward to pushing his career forward and continuing to establish himself as a leading professional in the industry.
Learn more about the CITP®|FIBP® designation
INTERNATIONAL BUSINESS CERTIFICATION—CITP®|FIBP®
Advance your career and build your professional credibility in the field of global business by earning the Certified International Trade Professional (CITP) designation.
Why Earn the Certified International Trade Professional (CITP) Designation?
The Certified International Trade Professional (CITP) designation is the world's leading professional designation for the field of international business. So whether you're new to global trade or have over a decade of direct experience, you'll find the CITP designation can help advance your career and build your professional credibility.
The CITP designation sets you apart in the competitive international business industry because it's proof you possess the competencies global business experts have identified as being essential for a successful career in international trade. It also recognizes your dedication to ethical business practices and ongoing professional development—both of which are desirable traits for today's global business practitioners.