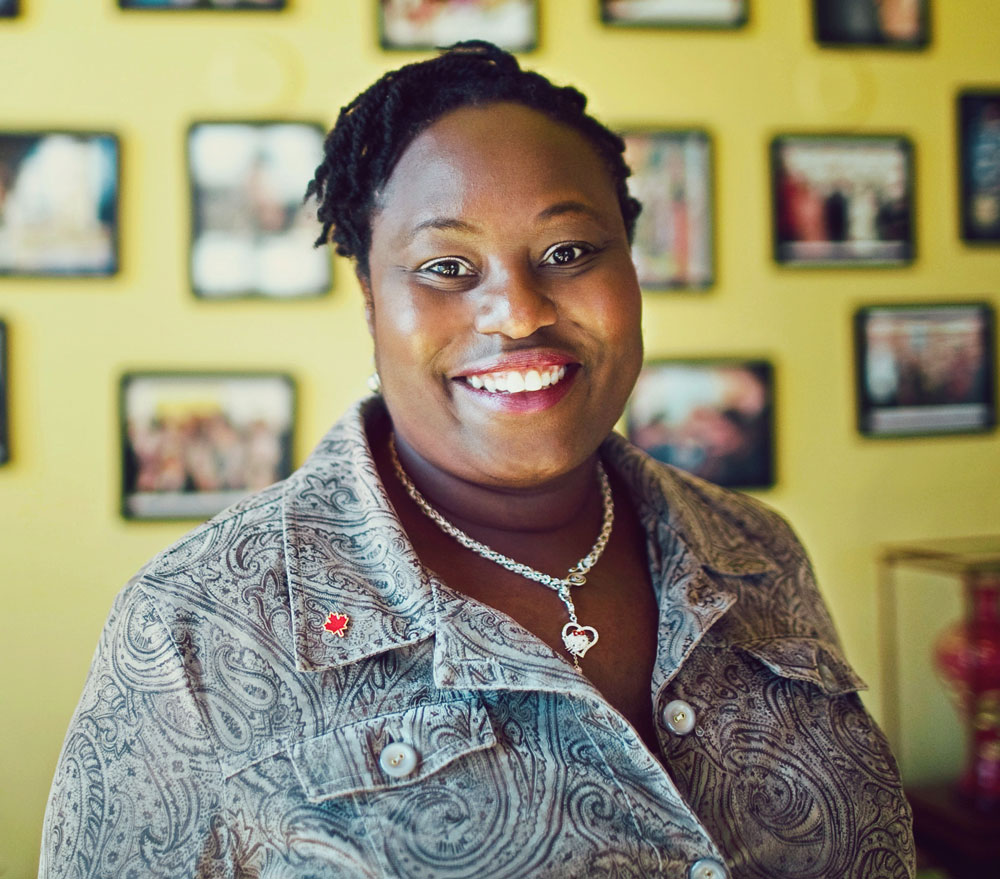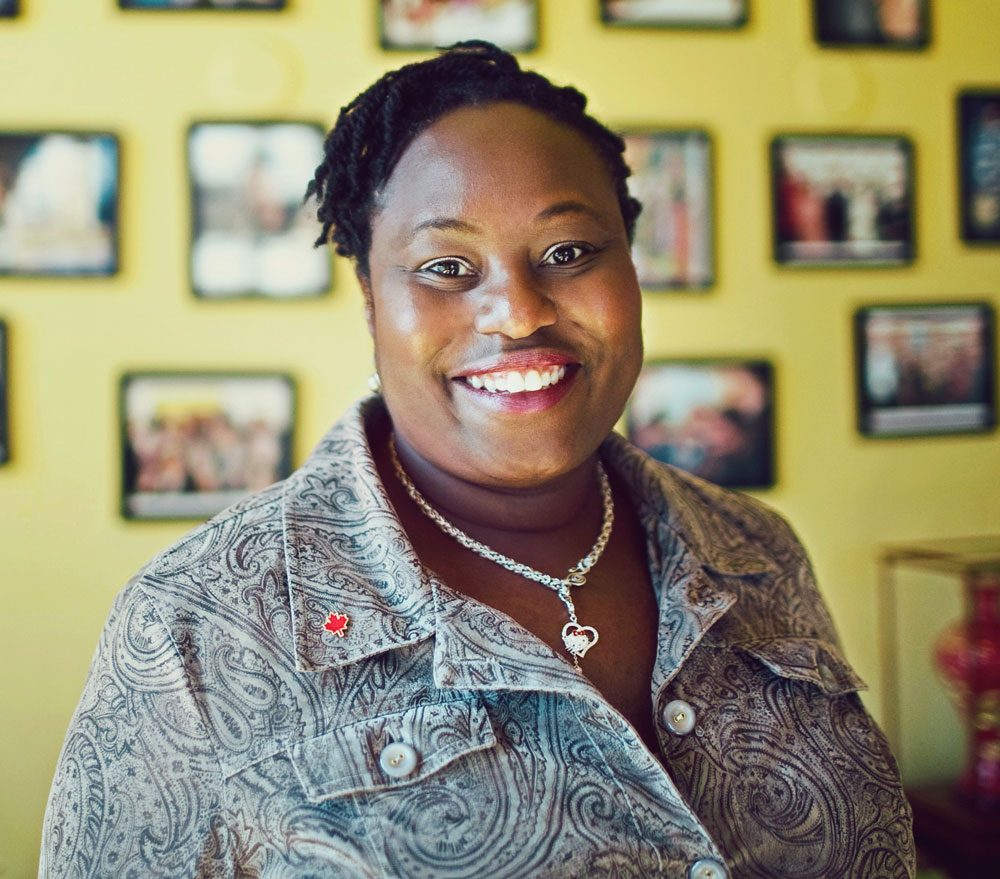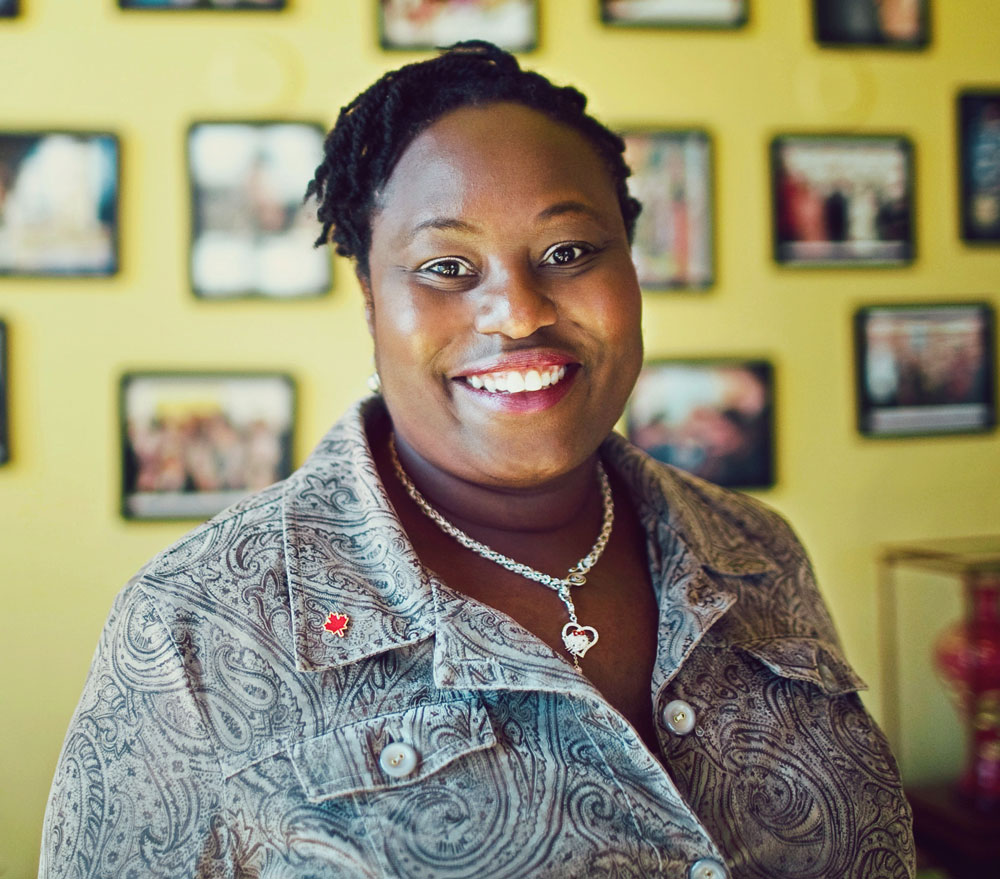 Earned her elite CITP®|FIBP® designation: Jan. 2015
Clarecia Christie, CITP®|FIBP®, is the Project Manager and Team Lead for Trade Information Services at TFO Canada.
With a wide variety of experience and expertise in several sectors, her new designation is both a confirmation of her accomplishments and a sign of her continued desire to become a leader in global trade.
Clarecia originally made the decision to enter international trade while attending school and working as a foreign exchange teller. She later moved up to become a foreign business officer, helping businesses with letters of credit and foreign exchange transactions.
During this time, she also completed an Honours Bachelor in Management Studies and a Master's in International Business Management from the University of the West Indies, as well as a post-graduate Diploma in Marketing of Services.
From there, Clarecia took on a position as a Marketing Officer and Market Research Consultant with the Caribbean Export Development Agency, helping businesses across the Caribbean export into new markets and promote their goods regionally and internationally.
She spent nearly eight years in that position, the last three of which she spent simultaneously working as a Fund Manager for a grant-matching program called the Business Linkage Challenge Fund.
"There are a number of projects I am extremely proud of working on," she says about the position, most notably a project to improve the competitiveness of small-scale organic cocoa production in the Dominican Republic.
The project successfully found international partners who would make larger, consistent purchases of organic cocoa and pay fair prices to farmers.
Even more importantly, the project helped  over 1,200 new farmers enter the organic cocoa industry, generated a 25 percent increase in employment for women in their target regions, and increased the overall purchasing power of two of the poorest rural regions in the country.
Clarecia furthermore created the "Know Your Country" project with the Optimist Club of Barbados to help provide children with the opportunity to visit and learn more about major historical, cultural and architectural locations throughout the country.
Clarecia has maintained her desire to improve the world around her as she has moved on to new roles.
She spent over three years as a Strategic Policy Advisor for the Ontario Ministry of Health and Long-Term Care (formerly the Ministry of Health Promotion and Sport), serving as the office's lead on its poverty reduction strategy, and taking a policy and advisory role on sports and smoking cessation.
At the same time, she became a member of the Toronto chapter of the Organization for Women in International Trade (OWIT), serving as co-president in 2011, as well as a member of the Women's Executive Network in Toronto.
She also served as Director of Academic Relations for the National Black MBA Association, promoting diversity in the recruitment process, and managing a scholarship program.
After joining TFO in her current role last year, Clarecia's main responsibility has been to ensure companies and trade support institutions in developing countries have the information they need to export to Canada, and that Canadian companies sourcing and importing goods and services from developing countries are also informed and up-to-date on any relevant issues.
Clarecia chose to apply to become a CITP®|FIBP® because she realized its importance and relevance to international trade and global business professionals, particularly in Canada's job market.
FITT has done an excellent job in marketing and solidifying the value of this designation worldwide. With that brand recognition, I believe having the designation will propel my international trade career to the next level of global leadership.
"I feel very honoured and proud that my years of experience and knowledge in my chosen field have been recognized," she says.
Want to connect with Clarecia?

LinkedIn: Clarecia Christie, CITP®|FIBP®


Twitter: @clareciachriste @TradePathfinder
Learn more about the CITP®|FIBP® designation
INTERNATIONAL BUSINESS CERTIFICATION—CITP®|FIBP®
Advance your career and build your professional credibility in the field of global business by earning the Certified International Trade Professional (CITP) designation.
Why Earn the Certified International Trade Professional (CITP) Designation?
The Certified International Trade Professional (CITP) designation is the world's leading professional designation for the field of international business. So whether you're new to global trade or have over a decade of direct experience, you'll find the CITP designation can help advance your career and build your professional credibility.
The CITP designation sets you apart in the competitive international business industry because it's proof you possess the competencies global business experts have identified as being essential for a successful career in international trade. It also recognizes your dedication to ethical business practices and ongoing professional development—both of which are desirable traits for today's global business practitioners.