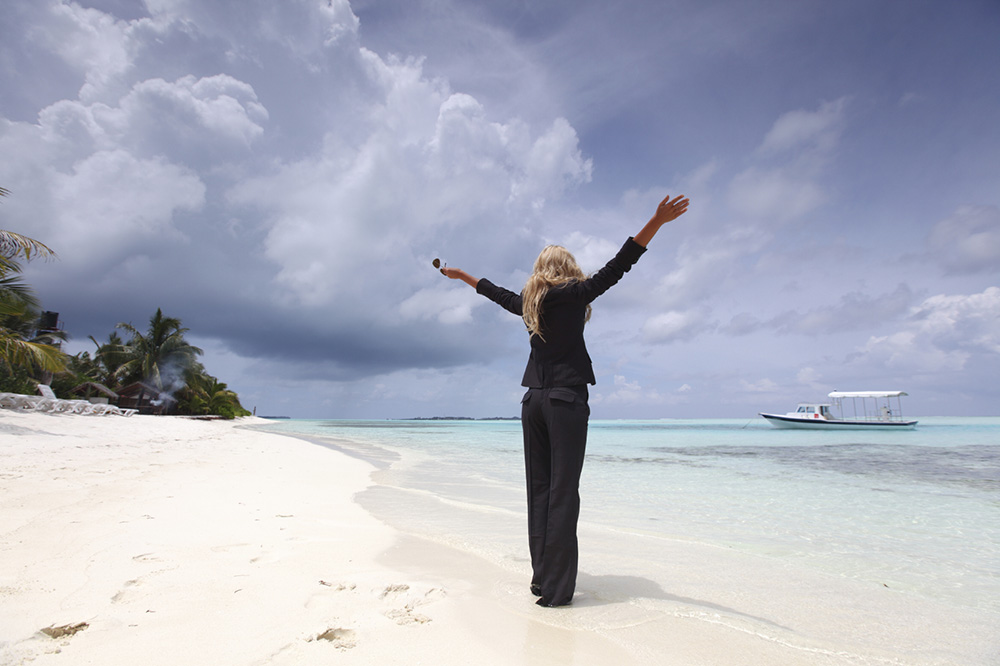 Some time ago, the MerryMen memorably crooned, "Beautiful Barbados, gem of the Caribbean sea…" 
While they were referring to the fine, white, sandy beaches and calm aqua waters, the MerryMen were on to something bigger.
Barbados is indeed a gem, but its wealth is not restricted to tourists alone. Barbados is a great place to work and invest.
The international trade environment and Barbados
In a snapshot, Barbados' international rankings look like this:
What else?
Barbados has entered into Double Taxation Agreements with a long list of countries;
Barbados has entered into treaties for the promotion and protection of investment with numerous countries;
The corporate tax rate is as low as 1.75 percent for international businesses;
Barbados is an OECD approved domicile, and the only independent Caribbean nation which has 'substantially implemented' the internationally agreed tax standard.
Perks of doing business in Barbados
So, what does this mean in layman's terms? It means that not only is Barbados ready and able to support your business on its shores, but also by doing so, you'll likely be reducing your tax rate while enjoying a high quality of life alongside a large Canadian expatriate community to keep you company!
Canadians have charted this path many times before.
In fact, Barbados is one of the largest recipients of Canadian Foreign Direct Investment; Canadians represent 75 percent of the international financial community in Barbados.
Ok, maybe you're not ready to relocate your business… Did you know that Barbados has also liberalized 75 percent of all services sub-sectors in the context of the CARIFORUM-EC Economic Partnership Agreement (EPA)? This gives European service providers the opportunity to work in Barbados (as well as the rest of CARIFORUM) for periods of up to six months! Have you started your market entry strategy yet?
Import and export opportunities between CARICOM and Canada
Trade negotiations between CARICOM and Canada remain unfinished despite several extensions of the deadline for completion, including the 'drop dead' date of June 30. If the agreement can be successfully concluded, a similar arrangement as the EPA will likely exist for service providers from Canada.
If the agreement fails, while this would be unfortunate for both sides, Canada has committed to providing CDN$600 million to the region over the next 12 years (from 2007). This would provide significant opportunities for Canadian consultants to work in the region.
Barbadian culture and business norms to help you get started
Let's say you're ready to relocate your business or take on a long-term consultancy—what now?
How do you navigate the Barbadian business world?
While there are many similarities between doing business in Canada or the U.S. and business in Barbados, there are equally as many differences. Here are five tips based on my own observations, as a fellow Canadian living and working in Barbados:
1. Let go of your firm grasp on time.
The stereotype is true: the Caribbean is not known for its punctuality. The concept of time is treated differently here than  in North America. 'Soon' for example, can mean anything. As a Canadian, I typically used to show up 15 minutes early for business meetings, which in Canada equates to 'on time'. In Barbados this equates to 'early' and can make your host feel rushed or uncomfortable.Show up a couple of minutes before your meeting is scheduled; you'll likely wait for the meeting to start regardless.
2. Build your network.
I cannot emphasize this point enough. Barbados is 431 square kilometers and 280,000 people 'big'. Who you know can make a difference. Lucky for you, given the size of the island, it's not hard to quickly establish a strong network.Join a local business support organization or two. Attend their networking events. Check out organizations like the Barbados Chamber of Commerce and Industry, the Barbados International Business Association, the Barbados Coalition of Service Industries, the Barbados Manufacturers Association, or the Small Business Association of Barbados. Reach out to your fellow expatriates on the ground. Organization's targeted towards women include the Canadian Women's Association of Barbados, the American Women's Club of Barbados, and the British Women's Club of Barbados. Attend their events (even if you're not a woman).
3. Get help.
Whether you're considering relocating your business to Barbados or hoping to take on a short-term consultancy there is lots of support on the ground. The Canadian High Commission has had a presence in Barbados for over one hundred years. They can help you get started with your market entry strategy. Barbados also boasts the largest number of business support organization's per capita in the world (while I have no proof of this fact, I'll personally bet on it). Speak to representatives at Invest Barbados for starters.
4. Don't be deterred.
Sometimes doing business in Barbados takes a level of persistence that is not required in North America. If you can't get the answer or support you were hoping for, try again, or tap into your network and encourage them to pass on the push you need.
5. Avoid 'loud' political affiliations.
This holds true in many small countries, and Barbados is no exception.
Get connected
A first step in accessing opportunities in Barbados is to expand your networks and keep your eyes open. Are the Caribbean Development Bank, the Inter-American Development Bank, the Delegation of the European Union in Barbados and the Eastern Caribbean, Caribbean Export and the CARICOM Secretariat a part of your Facebook and LinkedIn networks? Are you monitoring their websites regularly? Start there.
And play this MerryMen song!  It'll give you the final push you might need. "Come back to my island, Barbados. Come back to my island and me."