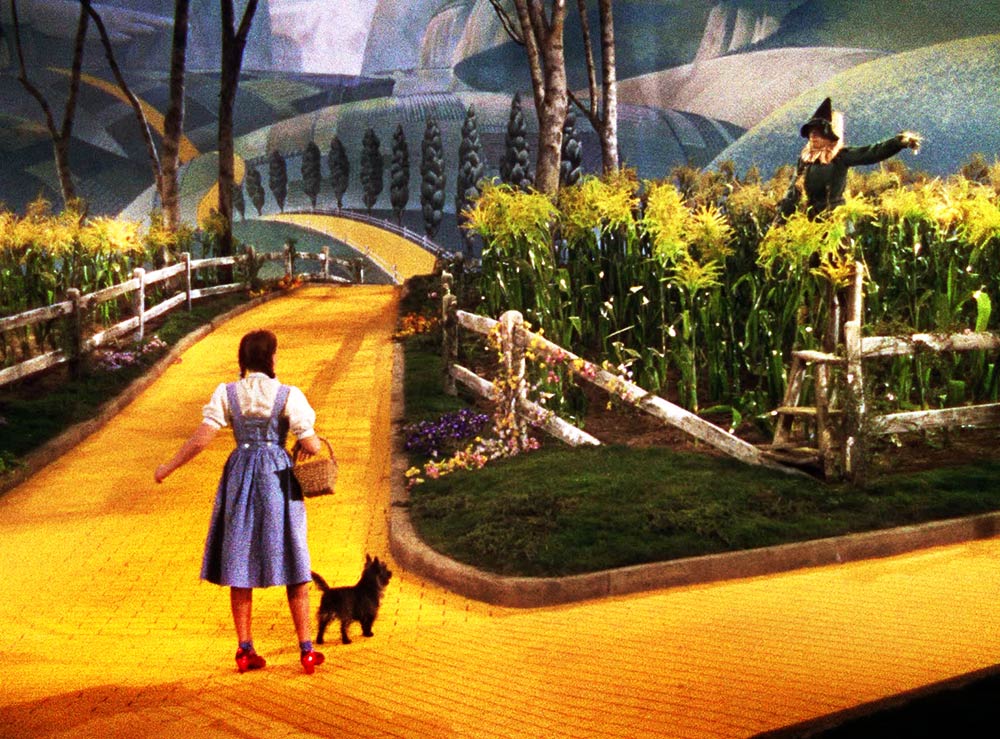 One of my favourite childhood movies was The Wizard of Oz. The classic American film, an adaptation of L. Frank Baum's novel, The Wonderful Wizard of Oz, was an annual television event during the second half of the 20th century.
"The road to the City of Emeralds is paved with bright yellow brick," said the Good Witch of the North.
"So you cannot miss it, and when you get to Oz, please do not be afraid, but tell Oz your story, child, and ask Oz to help you."
Although the road is painted in bright glowing yellow, the road itself is not entirely straight. It is a very long one, running across vast landscapes until reaching its ultimate destination. Even though the majority of the road is polished and smooth, the road has areas where many bricks are broken or have been uprooted from their foundation.
Many people would wish to avoid such areas when it curves and swoops through dark abandoned forests and jungles, no doubt full of wild beasts:
Lions and tigers and bears, oh my!
My own personal road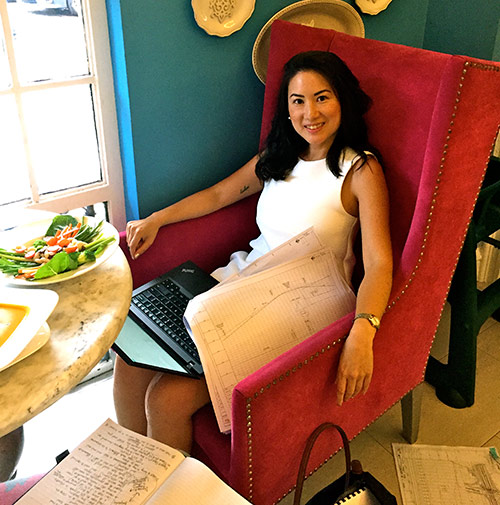 When I look back on my own journey, the road that I followed looped by steep cliff edges, and was riddled with its share of missing bricks and potholes.
However, I would not trade it for anything.
That long and convoluted path has molded me into an agile advisor who is able to work in dynamic environments, with confidence that I can surmount any challenge in front of me.
On my last business trip in the Philippines, my boss reminded me that consultants wear many different hats. Despite my role as a lawyer, managing the legal aspects of my company's global operations, he briefed me on how to read technical drawings of a rail design in preparation of an engineering meeting with the heads of two government departments.
The outlook I've had on my career hasn't always been like this. Even though my motivation for pursuing a legal education was to become an international jet-setting lawyer (it's less glamourous than it sounds), I struggled with finding an appropriate job during and after law school.
I stayed true to my interest in learning more about international business and enrolled in the FITTskills program to pursue the CITP designation. An overwhelming majority of my peers from law school were working and I was still in school, accumulating more debt. It was a dark period for me.
Suddenly the road turned a corner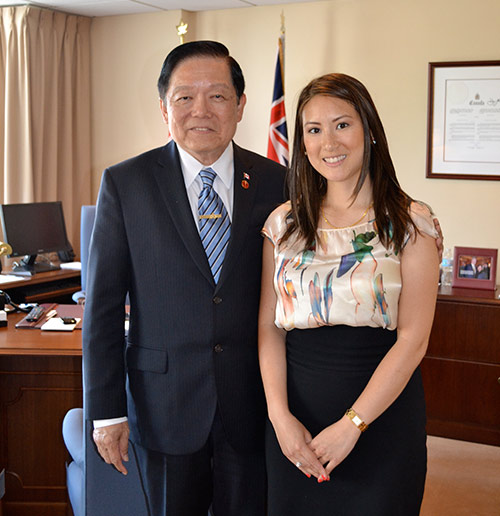 However, my investment in the FITTskills program eventually paid off. I poured my passion into project work, studying long hours, networking to get my name out on the job market, and taking on extra-curricular activities to develop leadership skills.
In doing this, I made many social and financial sacrifices, but I kept my eye on the prize, which was to build a successful international career.
Eventually, my hard work began to pay off as I landed the coveted EDC-FITT Internship position at Canada's export credit agency, EDC.
I also received the FITT Achievement Award in recognition of my community involvement and academic success in the FITT program.
My yellow brick road did not end there, though.
It winded through three different departments at EDC: business development, legal services and project finance. As the term of each contract came to an end, I stated a business case to support my transition to another team.
The multidisciplinary nature of my rotation in both customer facing and business support roles ultimately prepared me for my current job as Senior Consultant and Legal Counsel for CPCS. I provide legal advice to support the day-to-day operations of the international consulting firm.
On the transaction side, I advise on legal/regulatory reform to create enabling environments for public-private partnerships, and draft commercial agreements for public-private partnership projects.
This variety keeps me on my toes.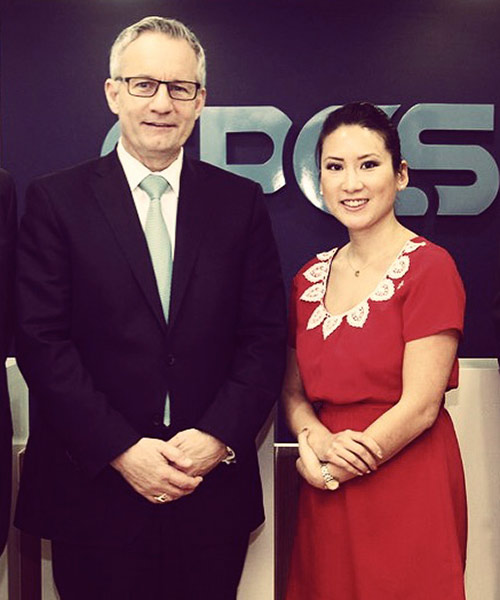 Meeting the Wizard
The lesson behind all of this, for all of you out there, aspiring to kick your career into full gear, is to be patient and open-minded to the opportunities that present themselves to you over time.
Occasionally, you may get lost in the woods, and the route back to the yellow brick road is acknowledging that you can change directions and leave with the knowledge that was gained in the process.
Life is organic and one experience builds upon another. When I was completing the FITT program, I certainly did not know that I was going to move to Canada's capital to work for the Government of Canada, let alone continue on to work for a consulting firm in the infrastructure sector.
Research has shown that the majority of jobs are created through word of mouth and networking opportunities.
I certainly can attest to that, as I made contact with EDC employees at an event hosted by the Organization of Women in International Trade, following up with them by e-mail and phone, before landing an interview for the EDC-FITT Internship.
My current job flowed from an introduction to the Chairman of CPCS by a trusted colleague at EDC. Taking a genuine interest in getting to know new people and honing in on commonalities such as hobbies, where you studied, and so on, will help make networking a pleasant experience.
I will leave you with an anecdote from my EDC-FITT Internship days.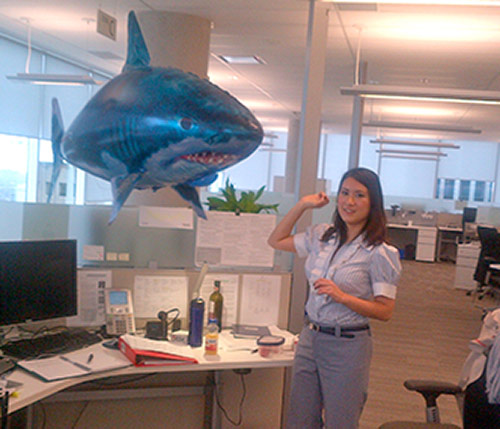 My business development manager at the time would always point out that I was wearing my "Dorothy shoes" whenever I came to work in my red heels with grosgrain bows on the front.
Dorothy's ruby slippers were actually silver in The Wonderful Wizard of Oz book, and Hollywood only changed them to ruby red to take advantage of the new Technicolor used in the 1939 film.
Therefore, whether silver or red, put on your Dorothy shoes, take pride in crafting your own personal journey and follow the yellow brick road!