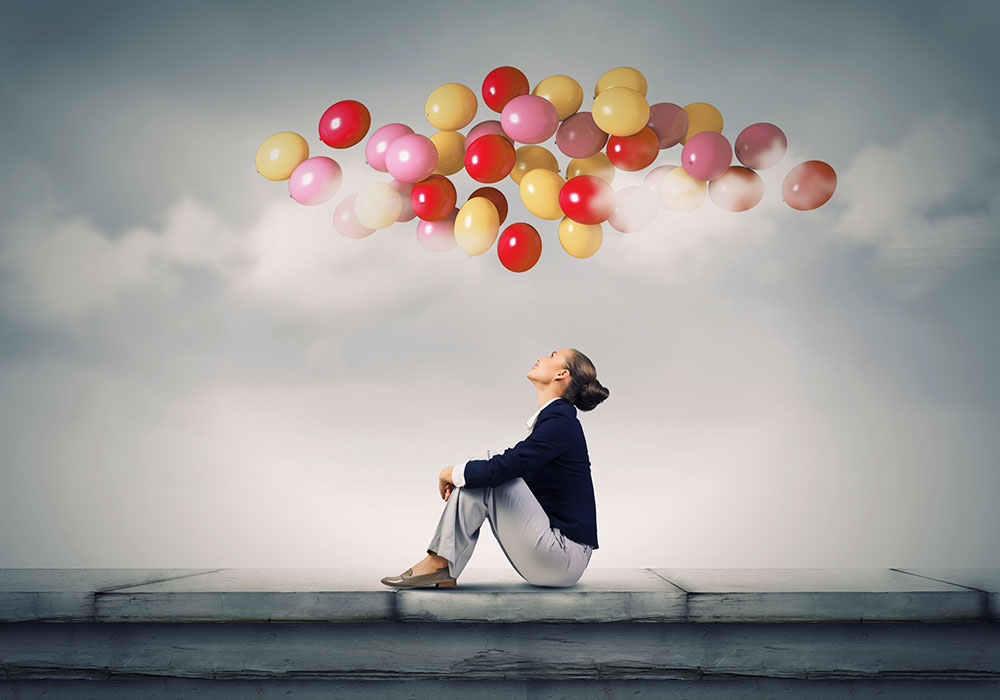 I grew up around cross-border trade. My parents have owned Champion Express Limited, a transportation company in Milton, Ontario since 1991, and one of my first jobs included working in the dispatch office handling customs paperwork and organizing shipments. It was there that I first began to appreciate the intricacies of international trade.
The beginnings of a career in export development
This interest grew throughout high school and led me to the University of Ottawa's International Studies and Modern Languages program. During my studies, I completed a semester abroad at the Universidad de Granada in Spain. The travel and interaction with people from around the world solidified my love for international relations.
After university I took a position teaching English in South Korea to gain more international experience.
Upon returning to Canada from South Korea in 2009, I was faced with the challenge of finding my ideal position in an increasingly competitive job market.
My desired field of international trade was already competitive and my interest in export development narrowed job opportunities even further.
Openings in that area were rare, and being compared to applicants with more experience made it difficult to even get invited for an interview.
Getting the global business skills to set myself apart
After six months of job hunting and becoming increasingly frustrated, I decided I needed more marketable skills and hands on experience to set myself apart.
The FITT-accredited Graduate Certificate in International Business offered by Sheridan College allowed me the opportunity to further develop my skills, to network and connect with professionals, and to ensure my education was formally recognized.
I was attracted to the FITT-accredited curriculum offered by Sheridan because the courses were practical and looked at international trade from all angles.
The projects I worked on involved real companies, and they gave me an excellent idea of how business works on a global level. Our major project involved working with a Canadian medical equipment company to develop a plan for their expansion into the United States. We were able to apply the knowledge we had acquired from our classes to analyze financial records, perform market research and determine relevant regulations.
Best of all, I was able to leverage my experience from the program into tangible proof of my existing knowledge of regulatory compliance and cross-border trade during the job interviews that followed.
As part of my program at Sheridan, I earned a co-op position as a Trade Assistant with the State of North Carolina's Canadian office. My job was to help small and medium sized North Carolina businesses navigate regulations and find the market contacts necessary to start selling their products in Canada.
It was exactly the area I had been hoping to work in, and discovering opportunities with other countries opened a lot of doors for me.
While working with North Carolina, I earned my CITP®|FIBP® designation. It was an effective way to further separate my resume from others, and it illustrated my international trade knowledge to potential employers.
Using my skills and experience to help companies export
I now work for the United States Department of Agriculture's Foreign Agricultural Service in Canada as an Agricultural Marketing Specialist. My FITT knowledge continues to be invaluable as I assist U.S. food and beverage companies in their exporting efforts. Each day brings something different.
Whether I am helping an appetizer company to solve its hold-ups at the border, explaining labelling regulations to a Hawaiian coffee company, working with a pork company to identify potential buyers, or helping wineries and breweries understand Canada's complex liquor laws, my FITT knowledge serves me well.
One of my favourite projects since beginning my current position was organizing a reception hosted by the Ambassador at the Hockey Hall of Fame. More than 50 members of the food and beverage trade attended and were able sample U.S. products and network with U.S. producers.
In addition to working directly with companies on market and regulatory questions, I also coordinate trade show pavilions, meet with industry representatives on policy issues and have been part of a team effort to relaunch the tasteUS! brand, which is a united front for U.S. commodity groups in Canada.
I am very happy with my decision to obtain my CITP®|FIBP® designation. Not only was it a great advantage during my job search, but also the FITT-accredited courses I took to earn the designation have provided me with a solid foundation on which I can continue to build my knowledge of international trade.
Prior to beginning my current position, agriculture was not a field I had much experience in, but the skills I have learned are relevant in every industry.
I greatly enjoy my current field of international trade and feel that my work is interesting and important. I am involved with products that Canadian consumers eat or drink every day. We work with U.S. companies to ensure they meet Canadian food safety regulations and are able to offer a variety of quality products year round. My office also coordinates with the Canadian Government to align both countries' regulations.
I hope to continue my career in agricultural trade for many years to come!