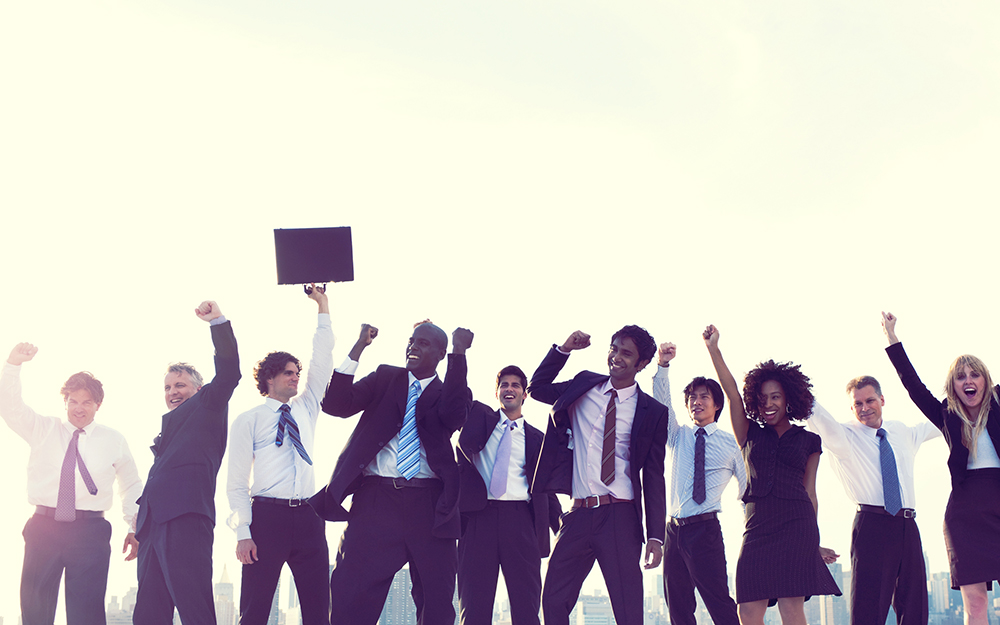 As members of this constantly growing international trade community, you've probably seen a lot of things happening at FITT over this past year.
We're so grateful for your crucial role in making all of those things happen, because without you, none of it would have been possible.
It's been exciting to see your passion and expertise shine through in so many ways, including our monthly #TradeElite Twitter chats, discussions of important trade issues on LinkedIn, Facebook, Twitter and TradeEliteClub, and as contributors on our TradeReady.ca blog.
In the spirit of reflection and celebration that the holiday season and New Year bring, we'd like to take this opportunity to give thanks for everything we've been able to achieve together in 2015, and give you a sneak peek of what we're most excited about for the year ahead.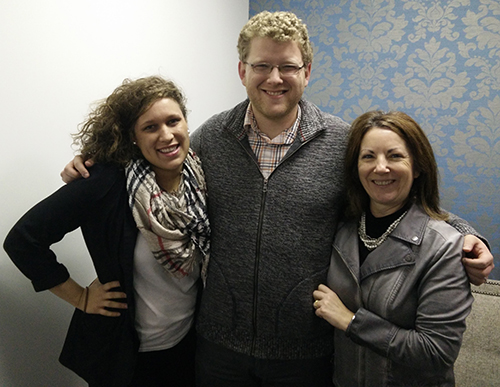 Jessica Thornhill – Coordinator, Products and Services:
One of the things I'm proudest of from the past year was the team effort that culminated with the successful launch of our new online course platform.
There are many new features and resources that will be helpful to those taking FITTskills online courses, and we're excited to hear how our current students are enjoying the experience so far.
In the coming year I'm looking forward to working with the growing number of educational partners in countries all over the world.
We already have partners delivering our courses in Colombia, Malaysia, Romania and the UK, and recently offered a two-week training session in Indonesia.
I can't wait to keep adding to that list in the future.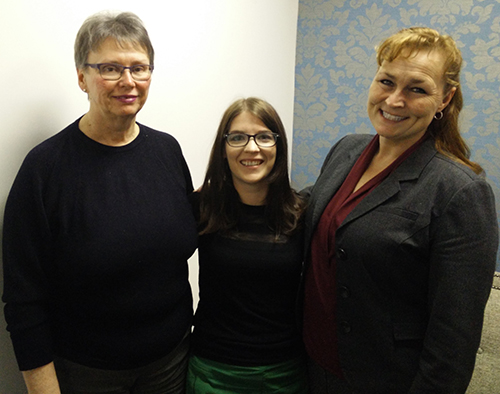 Ewan Roy – Content Marketing Specialist:
One of my favourite things from the past year has been our #TradeElite Twitter chats. It's been a pleasure to help organize the chats and work with so many talented participants who are experts in their field.
It's been amazing to see everything they have had to say on the various topics we've covered, from IP protection and freight forwarding, to market entry strategies and the TPP.
Next year, I'm looking forward to continuing to connect with our various CITP®|FIBP® designation holders to write Spotlight features of their careers and accomplishments for TradeReady.ca.
Seeing the many different ways import export professionals got started in the industry, and hearing the amazing things they've done during their careers, is always fun and a great way to help professionals celebrate earning their elite designation.
Caroline Tompkins – President and CEO:
We were thrilled that Global Affairs Canada (GAC) officially adopted FITTskills training as part of the career path for all Trade Commissioners in 2015, and then extended this to locally engaged staff.
This, combined with our continued long-standing strategic partnership with Export Development Canada (EDC) and our research project with Employment and Social Development Canada (ESDC), is representative of the importance the Canadian government places on building the capacity of international trade practitioners.
On a more personal note, I've also been very pleased with the excellent work of the entire FITT team, from our staff to our Board of Directors.
2016 will be a big year of planning for us, as we're currently putting together plans to celebrate FITT's 25th anniversary in 2017, and developing everything related to our strategic plan from 2017-2020.
We'll also be focused on enhancing the awareness of the value that FITT's CITP®|FIBP® designation holders bring to the international business community, and the importance of the designation for anyone working in import export as a whole.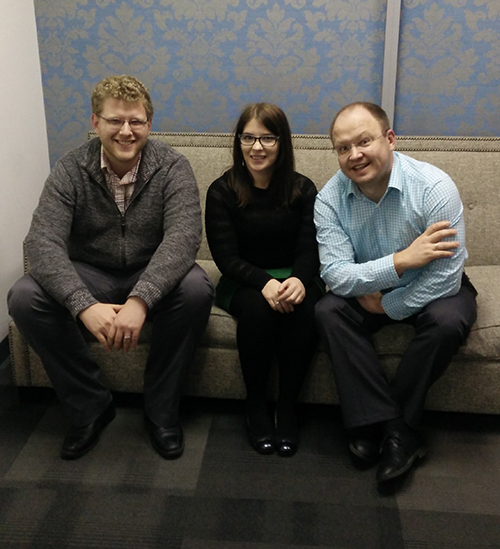 Silvia Baptista – Manager, Products and Services:
Working with an increasing number of international clients has been one of the high points of 2015 for me.
The number of professionals with their elite CITP®|FIBP® designation in the U.S. and elsewhere around the world continues to rise, and we now have educational partners in four different continents.
Next year, launching our International Trade Competency Framework will be gratifying, as we feel it's going to provide international business practitioners with a practical, relevant model to define all of the skills they need to succeed globally.
The implications for the project in education, hiring, business development, professional growth and a number of other areas are far reaching, and I'm looking forward to seeing how those develop.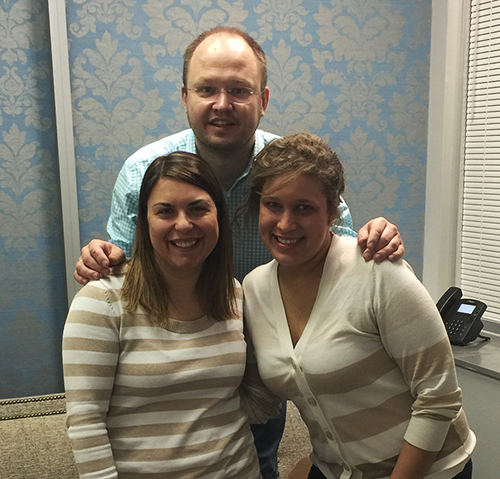 Pamela Hyatt – Content Marketing Specialist:
Launching our new website, FITTforTrade.com, was a true highlight for all of us at FITT. It allowed us to bring the website into the future with a dynamic new design, easier navigation and new resources.
We hope you've all had the chance to discover the new look and features, and we're always happy to hear feedback and suggestions.
In 2016, I'm looking forward to bringing even more exciting new people and content into FITT's community through our blog, TradeReady.ca, as well as on social media at tradeeliteclub.com, and the monthly #TradeElite Twitter chats.
We're working on some fun new ideas right now, and we're always thrilled to collaborate with talented international trade professionals like yourselves.
If you're interested in contributing an article or collaborating with us in any way, we want to hear from you!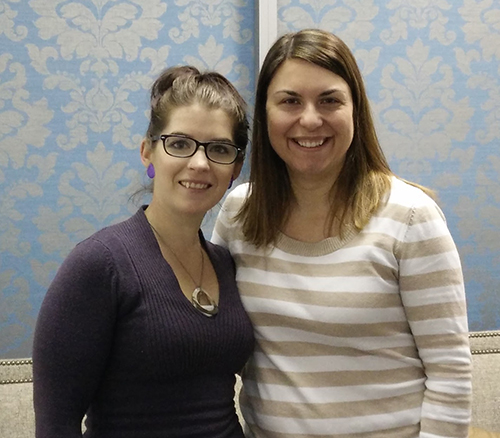 Joan Desautels – Finance Manager:
I'm very pleased with the progress we've made on our technical integration project over the past year, with our new website and CRM, CMS and LMS systems, and with the energy and enthusiasm that our FITT team brings to the table.
In 2016, I am looking forward to all of the new opportunities and challenges that come with the continued growth and innovation of the FITT organization.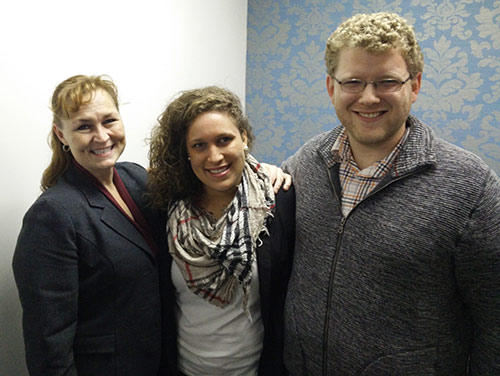 Connie Brigham – Coordinator, Products and Services:
It was wonderful to play an important role in organizing our International Competency Standards focus groups and validation sessions, as well as to personally attend the focus group in Vancouver, and validation session in Ottawa.
I got to meet several of our CITP®|FIBP®s, and many of those relationships are ongoing as we continue to collaborate with the Content Advisory Panel.
Being out in the field and understanding the details of what our international trade experts do, and how proud they are to contribute to the project was a great experience, as was witnessing the discussion and seeing the ideas unfold.
We're very excited about the progress being made on the 7th edition of FITTskills over the next year.
Along with our new course platform, I think it's going to create a fantastic client experience that's very user-friendly and helpful for achieving career goals.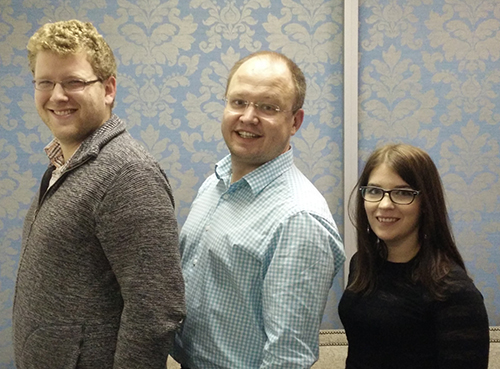 Alex Barankevych – Digital Marketing Specialist:
I'm a brand new member of the FITT team, taking on the role of Digital Marketing Specialist on December 7. I'm proud to have joined this company and am enjoying getting started in my new position.
I've got a lot of new ideas for FITT that I'm working on right now, and 2016 will give me the opportunity to start putting those into place and measure their success.
Creating more content geared towards answering the specific questions and needs for professionals in the import export industry is a major goal for the upcoming year. I'm looking forward to working together with the FITT team to provide content that will be helpful and practical in your everyday work.
Thank you for being an important member of the FITT community, and we wish you all the very best for a Happy Holiday and a prosperous New Year.
Cheers from all of us at FITT!