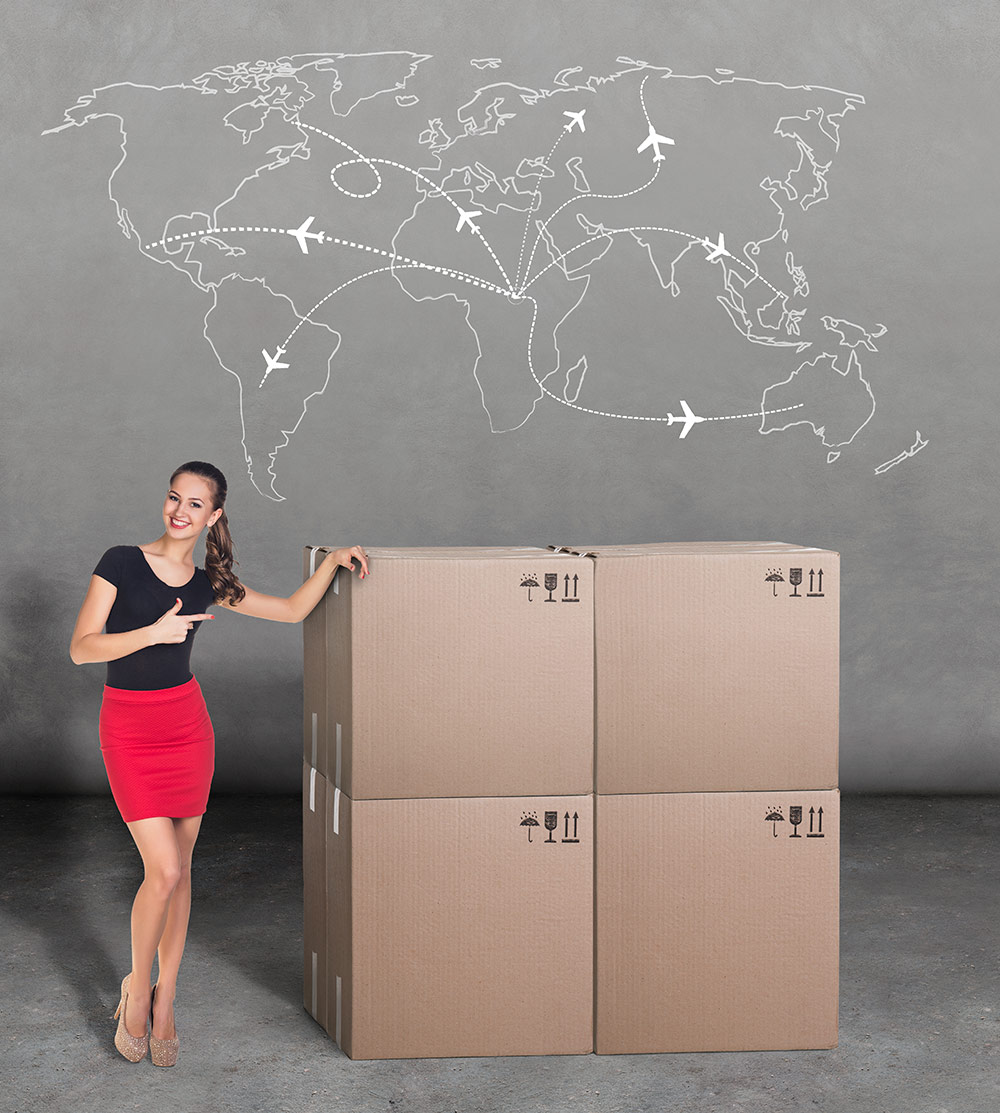 Maybe the all too familiar refrain of last year's uncertainty has dampened our competitive spirit as Canada realigns its economic identity.
However, there are strong reasons to remain genuinely optimistic about the major prospects of Canadian SMEs on the global stage in 2015.
The global momentum was building in 2014…
2014 was billed as the year of recovery for many advanced economies around the world, and thus the global economy.
Although the trajectory for recovery in 2014 fell short of many predictions, there was still a 2.6 percent global growth against the 2.5 percent growth seen in 2013. This marginal increase was a tangible sign of optimism for the years ahead.
In Canada, the projected real GDP growth and the declining unemployment rate, which was down to 6.7 percent by the end of 2014, were only a few of the indicators that showed we were at an economic turning point.
Though some dispute the strength of the Canadian economic recovery in 2014 given the marginal increase, the fact remains that the economy improved and the momentum was building coming into 2015. 
Then the price of oil dropped….
Reaching their peak in June 2014, oil prices had to come down.  Yet no one accurately foresaw the magnitude of oil prices' prolonged decline.
The shocking free-fall dominated headlines across the globe, economic forecasts were overhauled, and investment plans were re-evaluated. Canada's already slow-moving economic recovery was now facing internal conflicts as projected government surpluses came under serious threat.
Stephen Poloz, Bank of Canada's Governor, even stated,
I think that this [fall in oil prices] is a setback [on] our path back to where we planned to go. It's delaying things by perhaps as long as a year.
He then shocked many Canadians by cutting the central bank's benchmark rate from 1 percent to 0.75 percent; making Canada the first G7 nation to make a major move in response to falling oil prices.
Plummeting prices (and sluggish economic recoveries in the EU and Japan) also left the World Bank with no choice but to lower the global economic growth forecast for 2015 from 3.4 percent to 3 percent.
There were losers and winners
The nose-dive taken by the price of oil has inadvertently left Canada, a major oil-producing nation, facing a win-loss dichotomy.  Though it remains too early in the game to assess the full impact, analysts are predicting major losses.
The numbers aren't looking promising for heavy oil-producing provinces like Alberta, Newfoundland and Labrador, and Saskatchewan, where we expect a sharp fall in government spending and resource revenue, as well as declines in business investment. There is even the potential for massive job losses.
Leaders are undoubtedly going to have to call several timeouts to re-focus and strategize before we even reach the end of the first quarter. But the game is far from over.
In 2014, Canada's exporters—particularly, non-energy exporters—had a good year that was stimulated by the low Canadian dollar. They're poised to win again this year.
According to a recent economic outlook report by RBC Economics Research, we can actually anticipate higher export-growth this year than in 2014.
Last year, export was a key driving-force behind Canada's recovery, and exporters are only going to gain speed in 2015 if they're bold enough to seize the opportunities before them.
So far, our winners seem have ample game left to play.
Reasons to go global again
There is a surging appetite for Canadian innovations on the global market, especially in the manufacturing, automotive, ICT and agricultural sectors. This is creating an auspicious environment for Canadian small and medium-sized enterprises (SMEs) on the world stage.
To renew your go global strategy this year is a competitive move for Canadian businesses, but it's also absolutely critical to Canada's economic future, especially now that we know to expect significant cuts to government revenue due to the drastic decline in oil prices.  Here's why: 
1. The momentum from the US recovery cannot be underestimated
President Obama, during his 2015 State of the Union Address, explained that
…after a breakthrough year for America, our economy is growing and creating jobs at the fastest pace since 1999. Our unemployment rate is now lower than it was before the financial crisis.
This is not just a promising partisan political statement, but a fundamental fact. As the world's largest economy, America's robust economic revival is not only good for our southern neighbors, but also a major catalyst to global economic growth.
The US housing market continues to improve, business investment is gradually picking up pace, and the decline in oil prices is actually boosting household income while simultaneously stimulating spending.
The international political and economic spheres continue to support the narrative that the US economy has rebounded.
Canadian exporters cannot afford to underestimate the plethora of opportunities this is creating. With that being said, global growth in 2015 and beyond cannot take full flight on the single engine of the US economy. But for Canada, this single engine seems to be garnering more-than-ample momentum to give us our own economic lift.
2. A World of Opportunity Beyond the US
The US will always be an important trading partner for Canada, but global trade patterns are changing. The call for Canadian exporters to diversify and venture into new opportune markets is louder than ever.
As the growth of emerging markets continues to outpace that of the so-called developed world, expansion of trade is a necessity in today's highly competitive global market.
Despite lower-than-expected performances last year by high-growth emerging economies like China, Brazil and India, these markets, together with others like Mexico, South Korea and Indonesia, remain vital to Canada's economic prosperity as a trading nation.
In 2005, looking beyond the BRIC nations (Brazil, Russia, India and China), before the inclusion of South Africa to form the BRICS , Goldman Sachs, introduced the notion of the Next 11 (N-11- Bangladesh, Egypt, Indonesia, Iran, Korea, Mexico, Nigeria, Pakistan, Philippines, Turkey and Vietnam), as the next set of growth markets.
While the Next 11 vary economically and geographically, they share common economic growth potentialities.
Although the four most prominent economies of the N-11—collectively referred to as the MINT (Mexico, Indonesia, Nigeria and Turkey) —may not exert the same impact as the BRICS , they are expected to rival the G7.
For example, Mexico is a market geographically positioned to benefit from the tailwinds of American economic growth.
According to the US Department of State, nearly 80 percent of Mexico's total exports are to the US. Mexico is also the United States' largest exporting market, after Canada.
As an emerging economy and a NAFTA partner, Mexico remains important to Canadian exporters with booming manufacturing and auto sectors, as well as increasing foreign direct investments. We have every reason to be very optimistic about Mexico's growth potential.
Peter Hall, Export Development Canada's Vice President and Chief Economist, even stated that
as the other economy that shares a border with the world's growth engine, Mexico has had a banner year in trade. Thus far, exports are up 7.9 percent largely because of the US economy, and given the latter's continued strength, Mexico's exporters seem buckled in for another great year.  
The global opportunities and assistance you need are waiting!
Sanctioned countries excluded, these markets, together with other developing economies like Chile, Colombia, Kuwait, Ghana, Peru, and Zambia, are where Canada's world of opportunities in trade lay for 2015 and beyond.
EDC: A Foundation of Support from Home to Succeed Abroad
The global business environment remains fiercely competitive, akin to being in a boxing match where one cannot always be certain when and from where the next punch is going to come. Survival in the ring not only depends on the individual boxer's capabilities, but also on the partnerships with trainers and managers who help prepare them for each fight to ensure they outperform competitors on a sustainable basis.
Like boxers, exporters not only need to be strategic, but also tactical in every move, even before stepping out on the global stage. Exporting or investing directly in an emerging market can be hugely risky and as such, many erroneously see this as outside the reach of SMEs. This is especially true when SMEs take on lesser known competitors and opportunities in unfamiliar territories.
However, having strong and reliable partnerships with services and training entities such as Export Development Canada—Canada's export credit agency— the Canadian Trade Commissioner Service, and the Forum for International Trade Training can be a game-changer.
Working with EDC's core teams that are dedicated to delivering on the mandate of "helping Canadian companies respond to international business opportunities",
I have personally witnessed numerous breakthrough moments where the support provided at home, coupled with the innovative capabilities of Canadian small businesses, created unparalleled success stories.
SMEs have always been at the heart of EDC.
In 2013, 77 percent of EDC clients were SMEs, which accounted for $11.6 billion in export. Through EDC's Pull Financing Facilities, many SMEs are carving out their piece of global trade. The pull strategy works by EDC providing financing to large strategic foreign companies, with a strict condition for those foreign companies to buy from Canada – fulfilling their supply chain needs with Canadian capabilities and expertise.
Through this match-making strategy, EDC is actively creating supply chain opportunities in the infrastructure, energy, extraction, and aerospace industries around the world for Canadian businesses, particularly SMEs. For example, in 2013, EDC facilitated 30 pull facilities, totaling $4.6 billion – creating opportunities for 1,392 Canadian exporters. Out of the 1,392 companies, 91 percent were SMEs.
The global market place has big players with deep pockets, which can make it quite hard for small Canadian companies to gain the visibility they rightfully deserve.
But the foundation of support in through pull strategy, insurance and financing, is proving to be a key differentiator.
As our nation forges its path into both developed and emerging markets, it is critical for Canadian exporters to leverage the services of EDC, the Department of Foreign Affairs, Trade and Development (DFATD), Trade Commissioners and the government's renewed commitment to international trade to take on opportunities to gain competitive advantage for themselves. By doing so, they can help make significant contributions to Canada's economic prosperity at home.
Are you planning to rethink your global strategy this year?