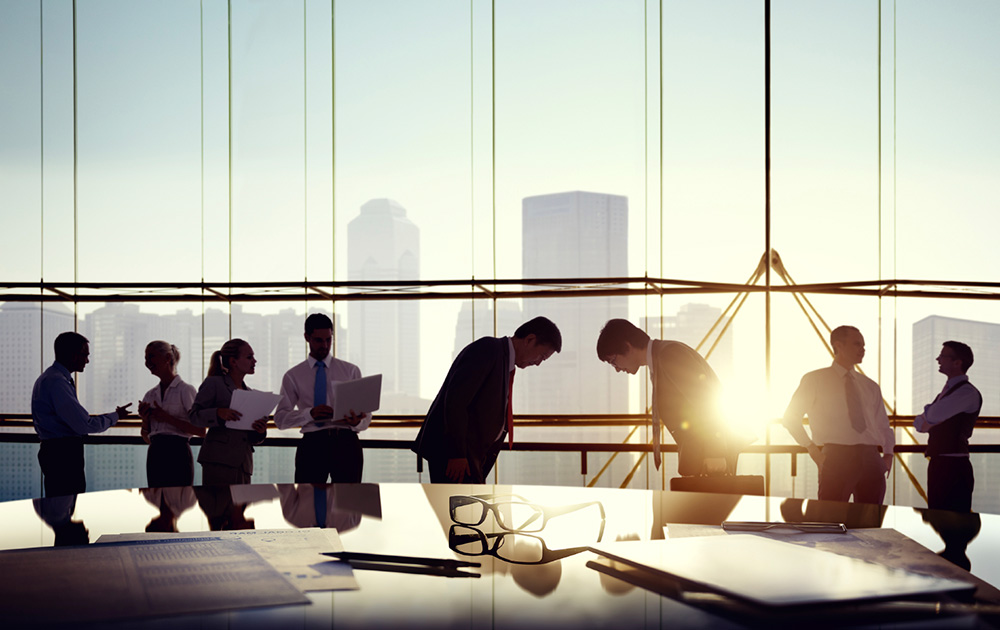 Many Asian jurisdictions understand the strategic roles that trade and foreign direct investment play in their economic development and economic well-being.
More than half a century ago, Taiwan, Hong Kong and Singapore were poor fishing villages, while South Korea was devastated by two horrific wars.
Through trade and foreign direct investment, these jurisdictions transformed themselves into global economic powerhouses and improved their standards of living.
Today, trade and foreign direct investment still continue to play a key role in Asia's development and are highly supported by many Asian governments.
Using market expansion specialists to develop foreign trade and business interests in Asia
In 2010, I had the opportunity to work on an investment promotion (IP) campaign for the Canadian forestry sector. Although Canada is a global player in the forestry, pulp and paper industries, much of what the sector produces goes to the U.S. market.
During the 2008 economic crisis, the Canadian forestry sector was badly affected due to the slowdown of the U.S. construction and housing markets. The demand for forestry products in the U.S. was declining, however the demand in Asia—particularly in China—was soaring.
As a consultant for an investment promotion agency (IPA), I was tasked with developing a campaign to promote market opportunities in Asia to Canadian forestry companies. The ultimate goal was for these companies to set up structures in Asia, which they would then use to pursue sales and other business opportunities in the region.
Overall, the campaign was deemed a success by the project sponsor. My biggest take-away from the campaign—and other similar projects—was that although C-level executives recognized the opportunities in Asia, the challenge had always been reaching the opportunities effectively, efficiently and with marginal risk.
The services offered by IPAs helped to overcome the challenges associated with expanding into foreign markets.
Leverage investment promotion agencies (IPAs), trade promotion organizations (TPOs) and business associations
Whether you choose to trade with Asia; conduct vertical or horizontal foreign direct investment into your target markets, or pursue joint ventures and strategic alliances with Asian business entities, there are many resources that can support your internationalization activities, both in Canada and Asia.
Investment Promotion Agencies (IPAs)
These agencies have a mandate to attract foreign investment and support the market entry and establishment of business operations in their geographic areas of responsibility.
If you're planning to further your business interests in Asia  by setting up business operations, including marketing and sales offices (SMO), regional headquarters (RHQ), research and development (R&D) center, regional warehousing and distribution centers, or manufacturing facilities, then investment promotion agencies could be a good resource for you.
Trade Promotion Organizations (TPOs)
The role of these agencies is to support and enhance bilateral trade between their geographic areas of responsibility and their target markets.
If your business interest and mode of expansion into Asia is through trade, then Trade Promotion Organizations (TPOs) can be a resource for you.
A number of TPOs can provide business matching services, buyer/supplier matching services, trade mission support and facilitation, and the organization of trade shows to support your marketing and business development activities.
Business Associations
Usually non-profit entities, business associations can provide assistance to companies that are either exploring, in the process of expanding, or have successfully entered their target market.
In 2010 I attended an event in Hong Kong organized by the British Chamber of Commerce in Hong Kong (BritCham). Through the association and the event, I learned firsthand of Virgin Atlantic Airway's pilot program to use biofuel in their commercial aircraft. I also learned about clean-tech developments in East Asia, how to successfully develop technology partnerships, and how to network with business professionals in Hong Kong and Virgin's Country Manager for East Asia who led the biofuel pilot program.
Take advantage of resources to help you grow into Asia successfully
The process of internationalizing to Asia can be a daunting task, especially for small and medium enterprises (SMEs) and those who do not have experience dealing with Asian markets.
However, the good news is you don't have to be alone in this process!