Many Far East Asian countries are still developing their economies, expanding their supply chains, diversifying their sectors, and building their capabilities and core competencies. The aim is to sustain economic growth and enable further job creation.
From what I have learned in my travels and dealings in the region, the growth strategy is three fold from a sectoral development standpoint:
Grow existing sectors
Build new sectors, new sub-sectors, and new functions and hubs
Move key sectors up the value chain
Apply your business' expertise to foreign development plans
As Asia continues to develop, various jurisdictions may have gaps and deficiencies along the value chain that can be filled by a foreign solution.
Some of these jurisdictions may lack the knowledge, capabilities and advanced processes in order to move their economies forward. I believe Canadian companies can stand to benefit from these gaps and deficiencies by being part of the development process.
For example:
China is building their aerospace, life sciences and clean-tech capabilities.
India is moving up the value chain and transforming its Business Process Outsourcing (BPO) sector into Business Process Management (BPM).
The Philippines is building a bustling Business Process Outsourcing (BPO) hub in Asia and has overtaken India as the call center capital of the world, due to its highly educated workforce that can speak fluent English.
Singapore and Hong Kong aim to be Renminbi, international education, medical tourism, and cultural hubs of the world.
Thailand and Malaysia continue to build infrastructures and eco-systems that are conducive for manufacturing.
Vietnam is vying for low cost manufacturing as China begins shifting to high value manufacturing.
And finally, Indonesia is focused on natural resource development and building its financial services, ICT, and aerospace capabilities.
I have found that the following three high-growth sectors in Asia possess a number of gaps and deficiencies, and thus opportunities for trade and investment.
Foreign companies can fill gaps in Asia's finance and technology areas
I had the opportunity to work on a market assessment and lead generation project in early 2011 with a Southeast Asian financial center that was planning to enhance its regional standing.
When examining the jurisdiction's Financial Services, clusters/sub-segments and its capabilities together with complementary and supplementary sectors, many gaps in the eco-system were found.
This jurisdiction had very limited venture capital and start-up financing to support its growing tech start-ups. Being a developing economy, this Southeast Asian financial capital lacked risk management and IT workflow capabilities.
Local companies could not provide the solutions, thus foreign companies with the right technologies and processes were needed to address the gaps.
This assessment project had many dimensions. But, for the purpose of this opinion piece, I will only focus on the gaps and deficiencies in functions and sectoral capabilities.
Figure 1 below shows a graphic representation of the process used in this project, which can also be used for other sectors.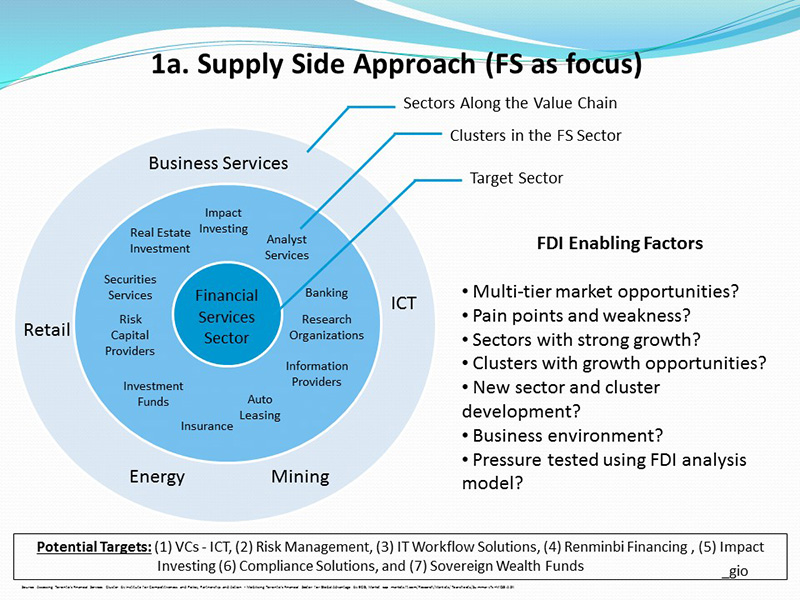 Figure 1: Financial Services Sector and Sub-Sector Assessment
Energy and clean-technology
The development of Asia's clean-tech sector and the limited depth and breadth of Asia's energy mix are areas in which Canadians can play a strategic role.
The International Energy Agency's 2013 World Energy Outlook report expects the energy demand in Southeast Asia to increase by more than 80 percent in 2035. The report also states that Southeast Asia will be the fourth largest oil importer after China, India and the European Union.
Based on my interactions with subject-matter-experts, key stakeholders that work in the energy sector, and the Asian Development Bank, there is a strong push to reduce the region's dependence on imported oil, develop and grow its clean-tech sector, and diversify its energy mix.
The Canadian clean-tech sector is highly innovative and internationally oriented. Canadian clean-tech companies can stand to benefit by offering their products and services to jurisdictions that are developing clean-tech sectors as well as for those that have yet to start development.
Also, as the region's appetite for energy grows, Canadian energy companies can benefit from this opportunity by building supply chains to Asia, and supplying energy products to the region.
Asian travel boom and Aerospace sector opportunities
Aerospace is another area where Canada can lend its expertise.
Personal and business travel is booming in the Asian region due to the lack of VISA restrictions, increasing disposable income and yearn to travel among the middle class, growth in regional trade, and the region's geographic makeup of archipelagos and vast terrains.
During my last trip to Southeast Asia in 2013, I learned that Brunei, Malaysia, the Philippines (Manila Bay, Clark and Cebu) and Singapore are adding airport capacity and vying to become aerospace centers.
At present, I believe Singapore is ahead of the game due to the presence of the Seletar Aerospace Park—its two airports which act as airport hubs in the ASEAN bloc—and support from Singaporean government.
The travel boom in Asia coupled with the move by these Asian jurisdictions to become aerospace centers will potentially add new functions including maintenance, repair, and overhaul (MRO), re-fueling, flight training and simulation, parts manufacturing, and research and development (R&D).
Canada being a global key player in aerospace can stand to benefit from these developments by lending its capabilities and investment, and by supplying aerospace components and aircraft.
Tracing gaps and deficiencies along the value chain is a technique that has allowed me to find trade and investment opportunities in Asia.
As various Asian countries continue to develop their economies, I believe Canada can stand to benefit by taking part in the development process.
I hope this technique will add value to your market research, assessment, and expansion activities.
How is your company using similar techniques to seek opportunities for trade and investment? Share your comments below!