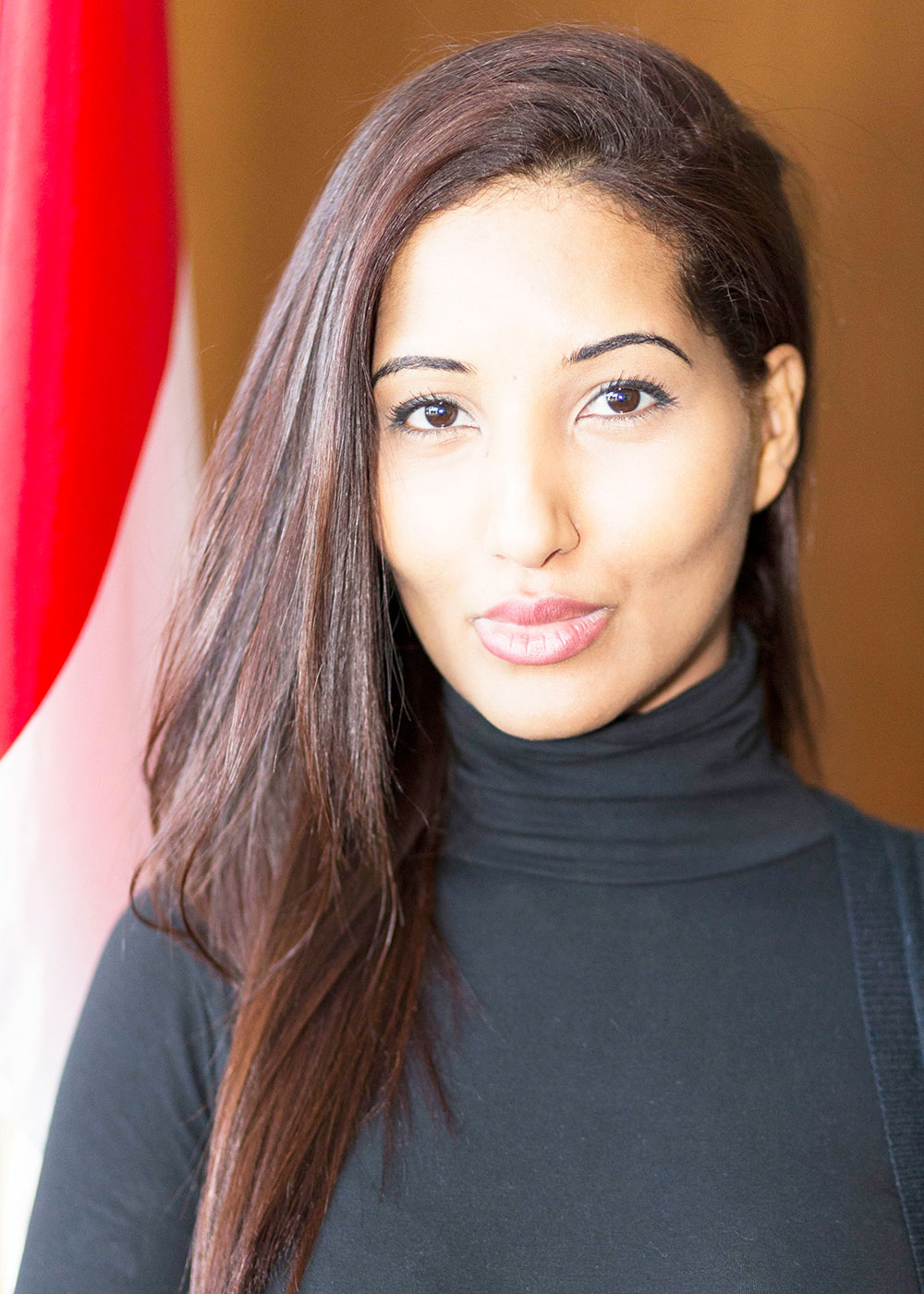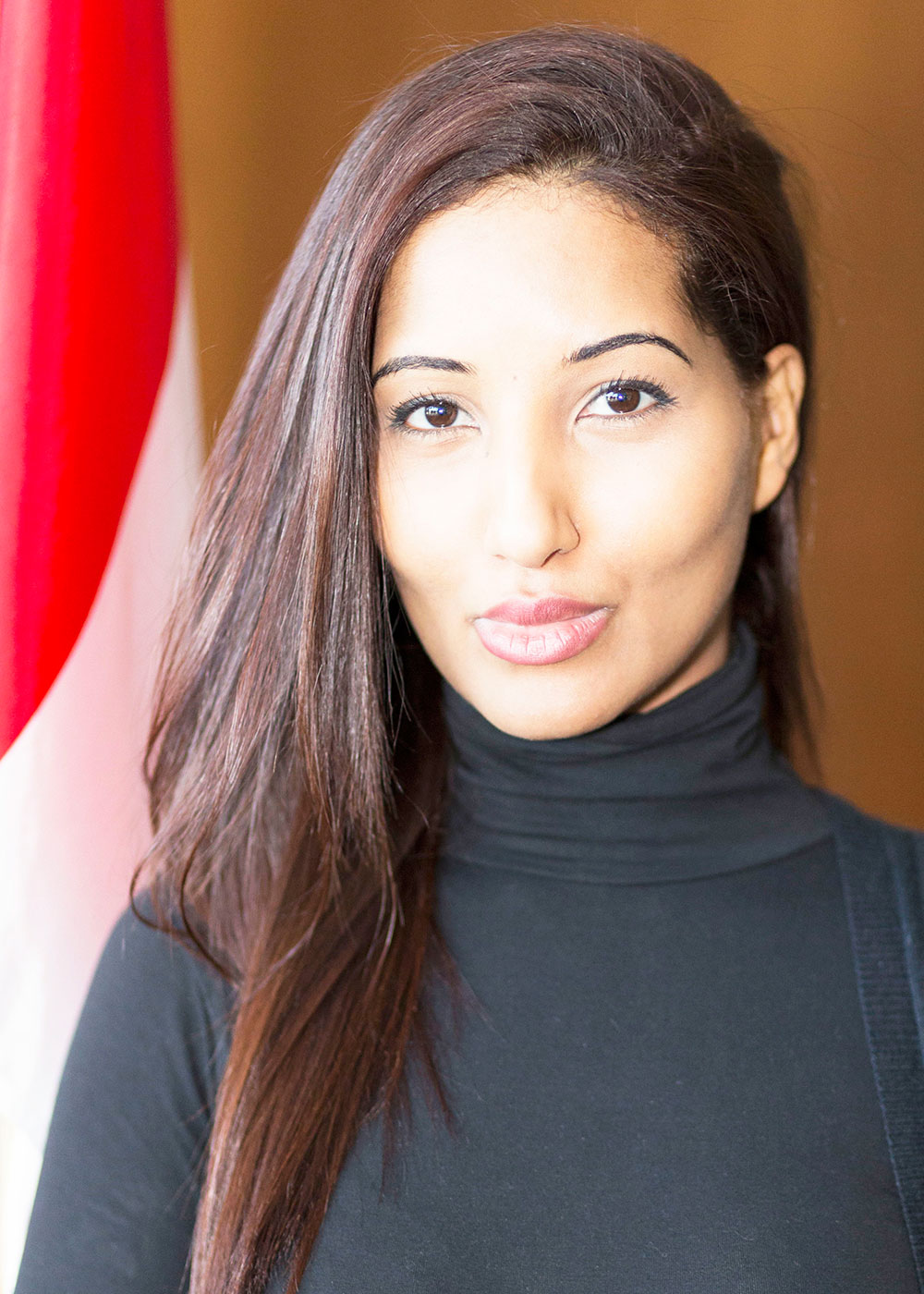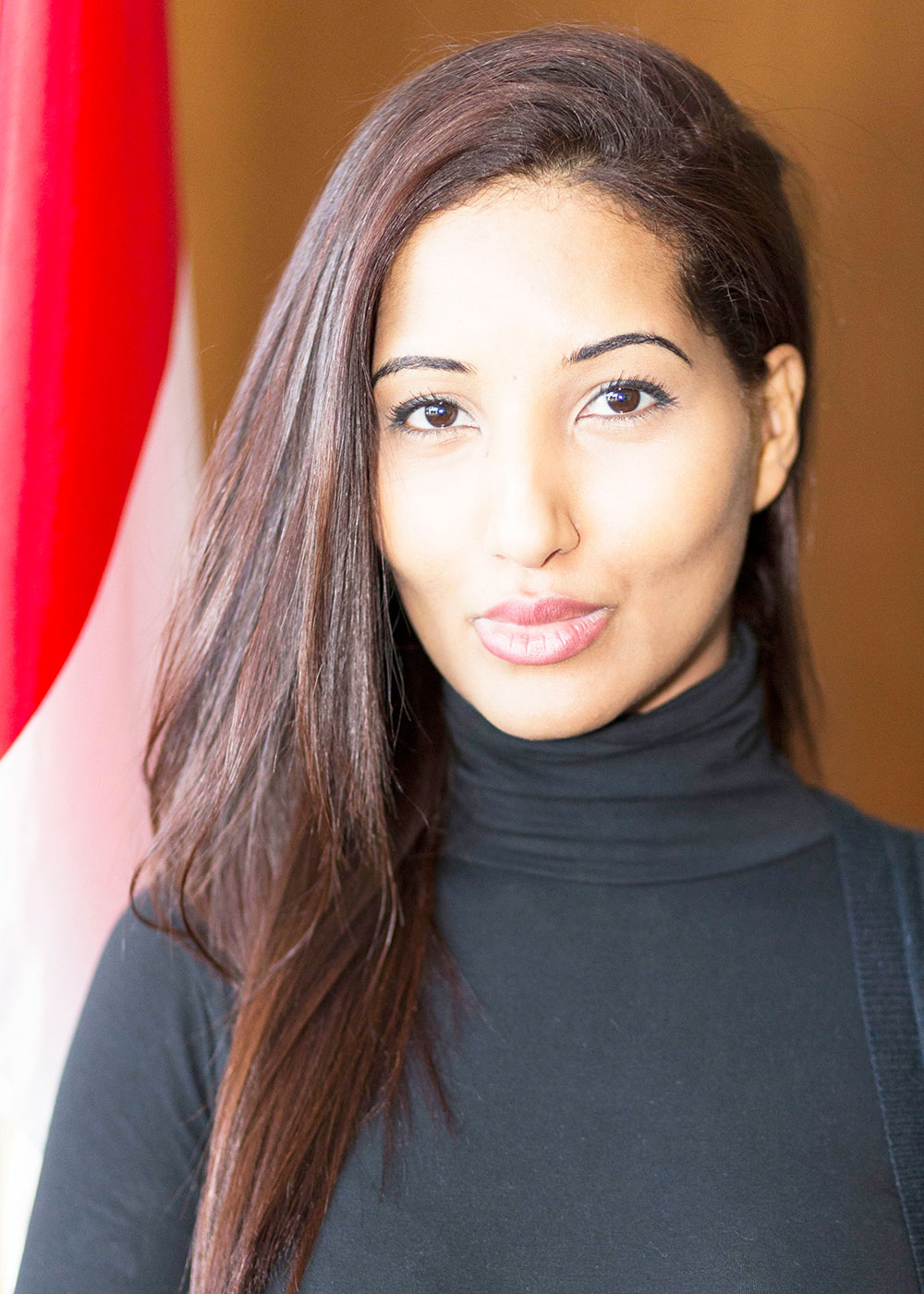 Earned her elite CITP®|FIBP® designation: Nov. 2014
Hoda Ahmed, CITP®|FIBP®, is currently a Marketing Manager with the Business Development Group at Export Development Canada (EDC).
EDC provides insurance, financing and bonding solutions to Canadian exporters and their international buyers in up to 200 markets worldwide, helping Canadian companies stay in control in situations beyond their control.
Update, March 3, 2015: Hoda is now a Relationship Manager with Business Banking at HSBC.
Hoda is passionate about international trade and development; she has always had an international mindset.
Having completed her post-graduate and undergraduate studies in International Business Management and Historiography, with a focus on Research and African Economic History, Hoda saw the global economy expanding and knew she wanted a borderless career.
Hoda has also had the opportunity of being selected as the Ambassador of Ontario and recipient of the Ontario Global Edge grant provided by the Ministry of Economic Development and Innovation—a program dedicated to encouraging entrepreneurship in young people.
"International opportunity gives companies the chance to expand their business; the word opportunity, however, does not always translate directly into success," she says.
"Readiness and due diligence are central, and my curiosity of different countries, cultures, diverse markets and different types of risk have facilitated my passion for international trade and development."
Hoda's international exposure began at a young age. She has family all over the world directly engaged in international business and trade, particularly in Middle Eastern, Asian and African markets.
Upon completing her studies, Hoda lived and volunteered in Bermuda. Her curiosity then took her to China, where she lived on and off for two years. While there, she also worked for a small consulting firm in Sichuan. Already speaking several languages, she taught herself Mandarin in just seven months.
Her fascination and deeply vested interest in the Asia Pacific markets grew significantly with her experiences in China, giving her a great perspective and understanding of how business is conducted in China.
Since then, and in addition to having been exposed to how business is conducted in Africa and Bermuda, Hoda often emphasizes the importance of being culturally aware when entering a market.
"A central element that is often overlooked is knowing the importance of having a cultural understanding of the market you are entering," she says.
"Culture defines every aspect of a society's norms, business practices, communication standards and negotiations methods. In the same capacity no two countries are the same, no two cultures are the same. It is important to have this cultural element reflected in the early stages of a market entry strategy."
She feels that her CITP®|FIBP® designation will help her be a trusted business partner!
"Being young in my career, it is essential to find ways to diversify your background," she says.
FITTskills training and the CITP®|FIBP® designation not only gives you the core competencies and knowledge needed in trade, but they also connect you to a community of industry leaders and innovators!
"The Forum for International Trade Training has a dedicated team that helps you explore the possibilities of the FITTskills program."
With an enterprising spirit and a young career fuelled by curiosity and a natural drive, Hoda is setting herself up for a fruitful career in international trade.
Learn more about the CITP®|FIBP® designation
INTERNATIONAL BUSINESS CERTIFICATION—CITP®|FIBP®
Advance your career and build your professional credibility in the field of global business by earning the Certified International Trade Professional (CITP) designation.
Why Earn the Certified International Trade Professional (CITP) Designation?
The Certified International Trade Professional (CITP) designation is the world's leading professional designation for the field of international business. So whether you're new to global trade or have over a decade of direct experience, you'll find the CITP designation can help advance your career and build your professional credibility.
The CITP designation sets you apart in the competitive international business industry because it's proof you possess the competencies global business experts have identified as being essential for a successful career in international trade. It also recognizes your dedication to ethical business practices and ongoing professional development—both of which are desirable traits for today's global business practitioners.