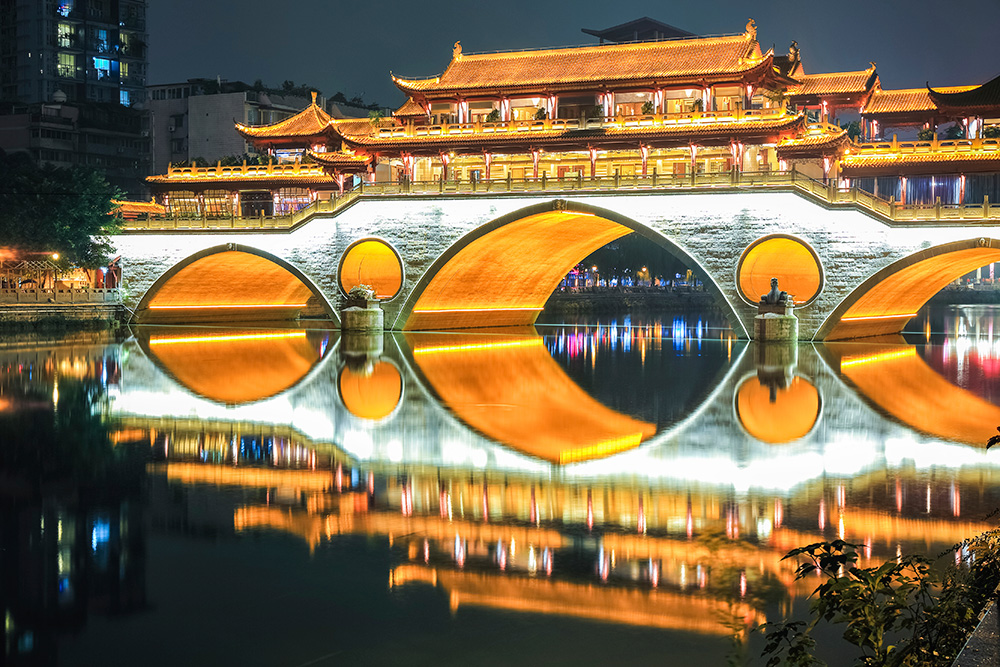 Several years ago, Diane Flick at the Sino-British Collaborative Higher Education Program at Chengdu University of Technology (CDUT) sold me on the vibrant economic growth in Chengdu.
She also convinced me to work with a diverse, multinational and creative team: the teaching and management at CDUT's Business School, in partnership with Staffordshire University in the UK. The group includes cave spelunking instructors, tour guides, accountants, night club entertainers, brew masters, editors and writers at GoChengdoo.com as well as IELTS (International English Language Testing Systems) examiners. There's even an enterprising Dutch fellow who is making, bottling and selling limoncello from scratch and finding an expanding market in Chengdu.
Following their examples, I've registered a creative corporation back home in Nova Scotia to share what I've learned from them, my teachers, my former classmates in the University of Wollongong, the Chinese exchange students I taught for six years, and the many global business communities I have experienced, such as South Korea and Dubai.
Even amid my travelling, I have been transforming a woodlot thicket of low value spruce in Baxter's Harbour on the North Mountain into a diverse habitat for owls, rabbits, deer, maples, and vernal pools for more than fifteen years. I love Canada, so after studying the Chinese market for well over a decade and seeing  the opportunities here in Chengdu, I also want to help people back home in Canada connect to the Chengdu marketplace.
Chengdu: The middle class and media linkages for Chinese tourist engagement
Chengdu differs from coastal cities such as Shanghai in that local domestic-consumption and infrastructural projects in the last decade have increased import demand, rather than export growth exclusively. The middle classes in Chengdu are driving demand for retail locally and 'value for money' tourism growth abroad.
The opportunity for Canadian exporters and tourism marketers is that global multinationals have not taken up all of the competitive space here yet.
Flying into Chengdu Shuangliu International Airport (CTU), it's difficult to miss the New Century Global Center, which opened in 2013. Chanel, Armani, Dolce & Gabbana: A quick moped or bicycle ride around downtown reveals the booming Chengdu high-end retail sector.
New luxury retailers are setting up weekly, and it's difficult to keep up with the grand opening announcements. Cushman and Wakefield report that 500,000 sq. m. of new retail space will be available by the end of 2014.
Chunxi Road and Yanshikou are prime high-end retail shopping districts with several new malls. Gucci, Cartier and Ralph Lauren, for example, are now amongst the retailers lined up at Maison Mode Lessin.
Savills reports 5 million sq. m of new retail projects in the city from 2013 to 2016. Even Fairmont Hotels & Resorts is getting in on the action, with a Chengdu location scheduled to open in 2015. And Chengdu's two metro lines, operational since 2010 and 2012 respectively, will be joined by lines three, four and five by the end of 2016.
"There will be a significant rise of the middle classes, generating an increase in demand for both business and leisure travel. Gross Domestic Product (GDP) per capita in China is forecast to more than double between 2010 and 2015…" (Deloitte, Hospitality 2010)
Chengdu's citizens are interested in experiencing new tastes, sights and sounds through imports, but also in exploring the rest of the world through travel.
Young middle-class consumers in the city increasingly use online travel websites in Putonghua and Mandarin, allowing for more independent travel planning. Their introductions to Canadian tourism are also frequently via the journals and online diaries of previous Chinese visitors to Canada as these are considered reliable sources and their English abilities are still improving.
Canadian tourism websites would thus be wise to include Chinese language descriptions to reach out to this potentially vast market, particularly positive testimonies and accounts from Chinese tourists. Canada's brand in Chengdu for tourists could rely upon Chinese word-of-mouth, branding on, for example, nature, bicycling, hiking, walking trails and photogenic locations found "off the beaten track".
Small-budget travel experiences are also more appealing to younger, independent Chinese travellers with moderate English-skills seeking unique travel-experiences abroad. Links between Canadian tourism sites and Chinese media such as Wechat may also be an economical way to tap into the conversation.
Opportunities abound  for Canadian businesses
All evidence suggests that Chengdu may provide Canadian exporters and tourism sectors with an opportunity to develop trading relationships in one of China's fastest growing markets reliant upon domestic consumption.
For example, building a product and tourism market presence to Chengdu will require a relationship-building approach for exporters. Chinese importers and distributors respond best to human and face-to-face contacts prior to order commitment, pricing and discussion of shipping costs.
Reliable and trustworthy business partners exist in Chengdu for Canadian exporters and tourism operators who take the time to understand that relationships come first.
My company, Costello InterCreative Ltd., seeks to build tailored and personalized bridges between Canadian and Chengdu businesses to support growth in export and tourist trade. I'm taking direct pointers from Pernille Fischer Boulter at Kisserup International Trade Roots Inc. on what it takes to get Canadian products into the Chengdu domestic market: patience.
For example, several Canadian businesses already conduct trade in Sichuan. They operate, however, primarily in the natural resources sector. What this market demands is patient and trustworthy Canadian export trade and tourism partnerships. Chengdu can absorb more Canadian imports, says Rickey Qian, Manager, Trade Commissioner of Canadian Commercial Corporation, Chengdu Representative Office. He also felt that East Coast products might find a high-quality positioning in Chengdu because of their small volumes and a local lack of knowledge of Canada's "other coast".
Ricky expressed an interest in making introductions to the Canadian business network in Chengdu as well as local Chinese business organizations and convention updates.
My dream: let's increase Canada's exporters abroad, and start building links to Chengdu.