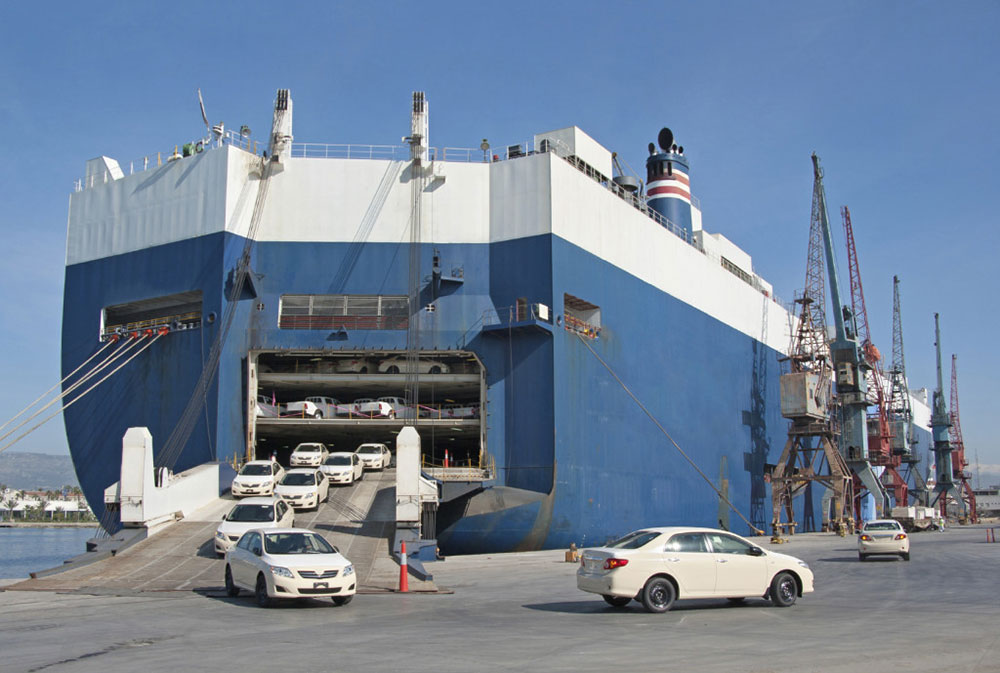 Until recently, neither Ahmed Awnie Abdulateef nor anyone at his company had ever heard of a commercial line of credit. The concept simply doesn't exist in their home country of Iraq. However, since he and three of his colleagues worked through the FITTskills International Trade Finance course at the end of June, 2013, they've been able to start using this and other concepts they were taught to start improving and streamlining their business processes.
The course was very useful for me, says Ahmed, who works as a Letter of Credit (L/C) coordinator for ZamZam Group in Baghdad. International trade is the core of our business.
ZamZam is Iraq's largest importer and assembler of motor vehicles, and it works with international brands such as Volvo Trucks, Chevrolet and Isuzu.
After completing the FITT course, which was offered by the Central Bank of Iraq in association with USAID, Ahmed went back to his manager with new information about lines of credit (as distinguished from L/Cs) as well as export credit agencies.
Getting past the cash flow squeeze
In the past, ZamZam had been using confirmed L/Cs in their dealings with companies like Volvo Trucks in Sweden. However, since L/Cs in Iraq need to be backed by a cash deposit, this process would often tie up their capital for six months and negatively affect their cash flow.
Equipped with the new international trade knowledge, Ahmed and his colleagues were able to go to Volvo with a proposal for a line of credit guaranteed by Swedish export credit agency AB Svensk Exportkredit.
It's still a work in progress but we are making progress using the information we got from the course. And since no one else at our company knows much about these processes yet, my colleague Hussein and I have been put in charge of finalizing the entire project.
Ahmed and colleague Hussein Huda Abdul Ameer have met with AB Svensk Exportkredit and are working to determine with which bank ZamZam should open its line of credit.
Is the FITTskills program for you?
Developed by business for business, FITTskills meets the needs of those who are
seeking to enhance their import-export career standing,
new to exporting or importing,
and those who simply want add to their expertise or gain valuable educational credits.
Opening doors to new business internationally

"Opening a line of credit for us with Volvo is going to provide us with a lot of opportunities," says Ahmed. "One of the most beneficial of which is that we will be able to open L/Cs and defer payment. We'll be able to open the L/Cs, get our goods and pay them after 90 days. This is going to give us a lot more cash flow."
And more cash flow can translate into more growth and international opportunities for a company like ZamZam. It can also create a positive effect on the economy of Iraq in general.
Because of their success with the International Trade Finance course, Ahmed and Hussein also decided to take the Legal Aspects of International Trade course, which wrapped up at the end of October, 2013. Both are hoping to enroll in more FITTskills courses in the future. Although the courses being taught in English creates a barrier for some at ZamZam, Ahmed says many of his other colleagues will also be interested in taking them.
"Companies like ours can really benefit from these types of courses," he says.