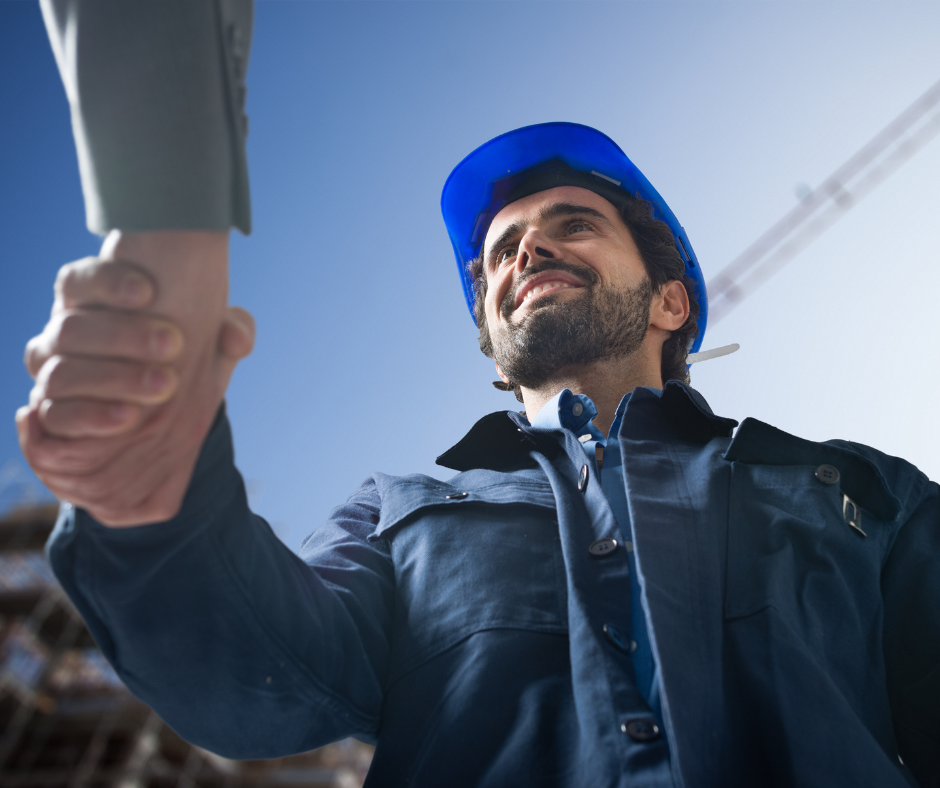 Subcontracting is a transfer-related market entry strategy. It can involve an organization providing a foreign manufacturer with raw materials, semi-finished products, components, a design or the technology to produce goods, or it could involve an organization simply contracting with a foreign manufacturer to independently produce goods. Either way, the subcontracting organization then purchases these goods from the manufacturer.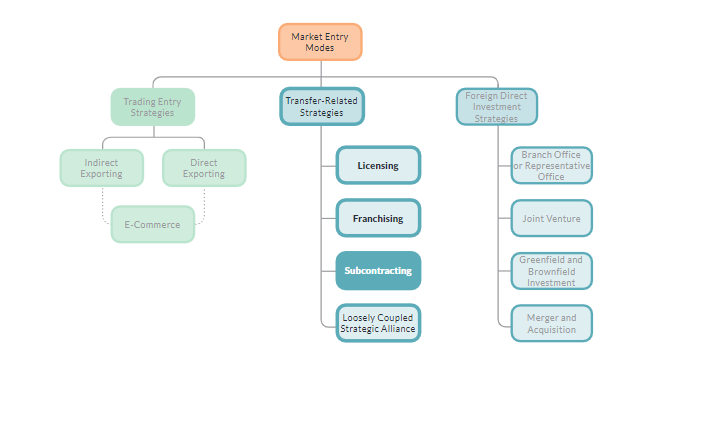 In many subcontracting arrangements, the foreign manufacturer is used as a processor or assembly agent only and is paid by the organization for the goods it produces. However, there are different levels of subcontracting. One form is known as original equipment manufacturing (OEM). In OEM, a manufacturer in a foreign market produces goods to a required design and specification provided by the subcontracting party. The subcontracting party then distributes, markets and sells these goods in the local market or elsewhere.
Another form of subcontracting is original design manufacturing (ODM). In ODM, an organization in a foreign market designs and manufactures a product for a subcontracting organization, which then arranges for distribution, marketing and sales in the foreign market.
One major international organization that uses subcontracting is Nike. The sports equipment manufacturer provides equipment, training and raw materials to manufacturers in China, Vietnam, Indonesia and Thailand, which are contracted to produce finished goods.
In 2020, NIKE was the largest seller of athletic footwear and apparel in the world, employing approximately 75,400 employees worldwide. The company had global sales in excess of USD 37 billion and USD 2.5 billion in profit, however it subcontracts the production of all of its manufacturing to suppliers in low-cost countries. For example, in 2021 the company reported that it was purchasing finished products from 486 factories in 39 countries and that those factories were employing more than 1 million workers.
Want to learn more about conducting proper research, selecting the most effective entry strategy and implementing it efficiently? Check out the FITTskills International Market Entries Strategy online course!

Pros and Cons of Subcontracting

Subcontracting can enable organizations to produce goods without the investment in capacity, and potentially at a lower cost than would be possible using domestic production (i.e. if they choose a subcontractor in a market with lower labour and production costs).
Pros
It also has the following advantages:
There is no real cost to establish the manufacturing process in the target market.
The relationship with the target market is relatively easy to terminate.
The organization does not have to obtain a business licence to conduct operations.
The organization is free to focus on other core competencies.
The products can be produced in the target market, removing the need for transportation over long distances and payment of import duties and taxes.
Products produced by subcontractors are sold under the subcontracting organization's brand name.
Many governments welcome subcontracting arrangements.
The organization can benefit from the local knowledge and experience of the subcontractor.
Cons
The disadvantages of subcontracting include:
Distribution, marketing and sales must be organized.
Suitable subcontractors can be difficult and time consuming to find.
Subcontractors must be vetted carefully and monitored continuously.
There is the potential for damage to an organization's reputation if a subcontractor is found to be operating in an unethical manner.
Possible misappropriation of intellectual property by subcontractor. Subcontracting can be considered a form of business partnership, with different levels of cooperation between the organizations.
Obviously, an ODM arrangement involves the closest level of cooperation.
When Is Subcontracting a Suitable Strategy?
Organizations with a strategic goal of reducing costs should consider subcontracting if they have a product that can be easily manufactured at a foreign location. Subcontracting can also enable organizations to gain access to complementary resources and diversify. It is also beneficial when organizations do not have substantial funds to invest in overseas expansion. However, it involves a great degree of management time to locate and monitor the subcontractor, and the organization must arrange for payment to the subcontractor.
In addition to the possibility of lowering costs, subcontracting can be a means to avoid paying tariffs or being restricted by import quotas in markets that are not easily accessed.
By subcontracting production to a domestic firm or event to a nearby country that has better trade terms, an exporter that is facing considerable barriers that make direct exports difficult can still access the market.
This approach also gives the organization a degree of flexibility because overseas production can cease at the end of a subcontracted project. However, it is essential to provide schedules, standards and regulations.
Subcontracting might not be a suitable strategy for organizations that cannot cope with the risk that their intellectual property will be lost or that they might be increasing levels of competition in the future.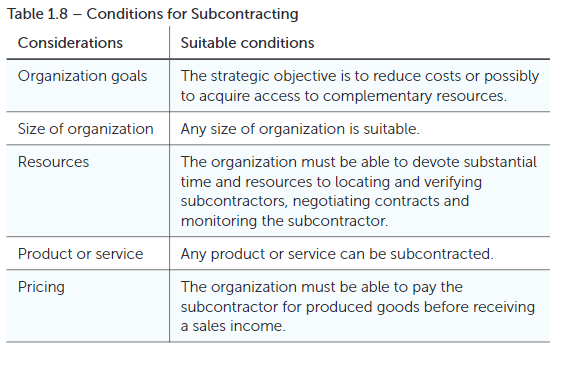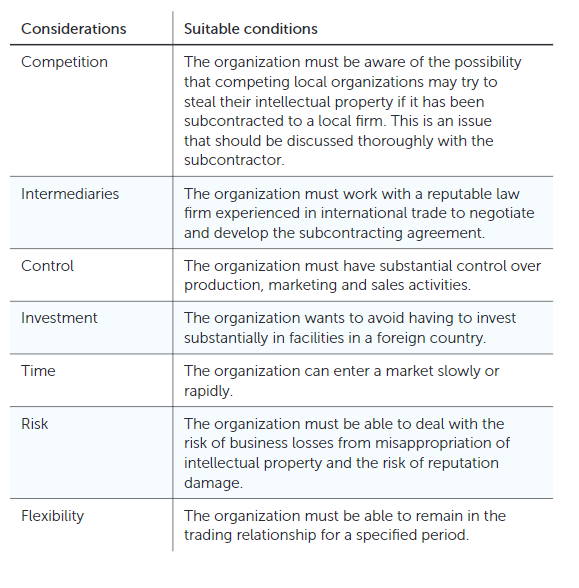 Due Diligence for Market Entry
Irrespective of the market entry method that is chosen, service providers should make sure they undertake a high degree of due diligence to assess the legal and regulatory issues related to the provision of services for the target customers.
This article is an excerpt from the
FITTskills International Market Entry Strategies course
. Excel in new markets by establishing and managing strategic global business alliances through use of research, evaluation, negotiation and continued communication.
Learn more!