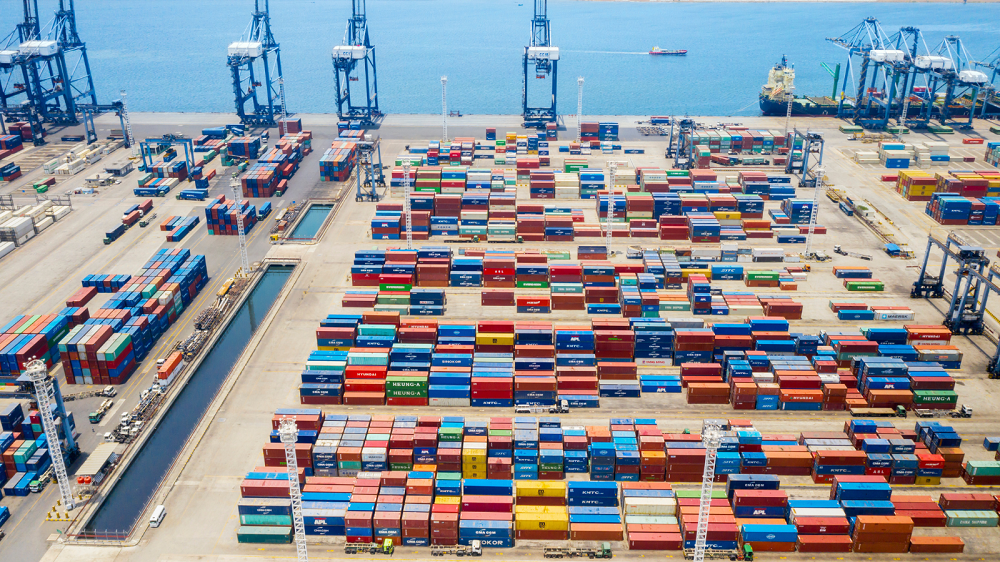 After the dramatic economic toll of the pandemic in 2020, economic forecasters predicted a rebound in trade in 2021, though experts warned trade was not likely to return to pre-pandemic levels this year or next.
Economic outlook improves, though uncertainty remains
However, with vaccine distribution underway and businesses around the world being able to resume—at least to some degree—many organizations are adjusting their predictions to reflect better-than-expected growth in 2021. The positive outlook bodes well for businesses looking to rebound this year but, as has been the case throughout the pandemic, much uncertainty remains about the progress ahead.
To keep you up-to-date with the latest international business and trade numbers, stats, news and changes during Q2,  we've rounded up the latest forecasts and predictions that you need to know.
Interested in learning more about international finance management and how to negotiate the best payment options and arrangements based on risk assessment and trade research findings? The FITTskills International Trade Finance course will teach you everything an importer or exporter needs to know about payment, risk mitigation, financing, and the flow of goods and services.
Learn more!
The WTO adopts rosier outlook on trade
According to WTO reports, the flow of traded goods around the world decreased by 5.3 percent in 2020. That decrease was less than the WTO's original prediction that the pandemic economy would lead to a 9.2 percent drop, thanks to a better-than-expected uptick in trade at the end of 2020. The WTO now predicts that merchandise trade in 2021 will grow by 8 percent. While the growth shows a trade economy in recovery, the increases will not restore merchandise trade to its pre-pandemic levels.
Q1 sees increase in PMI
Purchasing managers' indices (PMIs) saw gains in many countries in March, according to IHS Markit. Based on sub-indices that measure output, new orders, export orders, employment numbers, pricing, trade pipelines and economic sentiment, the positive PMI numbers indicate growth in services industries including retail, wholesale, transportation, warehousing, telecommunications, finance, hospitality and tourism, education, healthcare and more.
The increase in global PMI from February to March—from 52.8 to 54.7—marks the highest level of monthly growth in more than 6 years.
Growth in trade isn't evenly spread
While the global trade market seems to be on the mend after the first quarter of 2021, not all parts of the globe are seeing growth equally. The U.S. markets have made gains, with credit being given to economic stimulus checks sent to most citizens in March. Canada continues to see modest growth, despite a surge in cases and a slow vaccine rollout. Economic recovery in China seems to have levelled off, and growth in some European markets is hesitant at best due to concerns over surges in cases, a lack of vaccinations and worries that businesses could be forced to shut down once again.
Rate of growth largely dependent on variants, vaccines
WTO officials have acknowledged that the rate of growth in trade for 2021 depends on the ability to distribute vaccines. That leads to some level of inequity and inconsistency in economic growth, as developing countries have been able to rollout vaccinations faster.
This has led the WTO to call for better vaccine distribution around the world and vaccine programs that don't exclude developing countries. Vaccine distribution is so important to a rebound in trade, that the WTO has deemed a lack of distribution a significant "threat" to the rebounding economy.
While the international trade market is making gains in recovering from the devastating drop caused by the pandemic in 2020, growth is somewhat uneven, and there are still risks to the recovering economy. The ability of virus variants to spread, sluggish or uneven vaccine distribution, or business shutdowns due to outbreaks all could have an unforeseen, negative impact on global trade in the remainder of 2021—though there are many support systems, organizations and novel business solutions that provide some reassurance.
Disclaimer: The opinions expressed in this article are those of the contributing author, and do not necessarily reflect those of the Forum for International Trade Training.