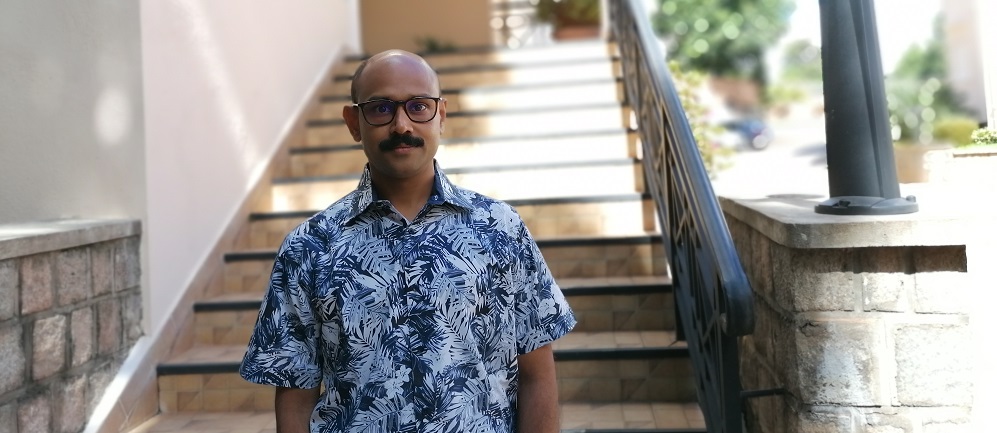 Earned his elite CITP®|FIBP® designation: Jan. 2021
Pavan Kulkarni's journey into international trade began as a pharmaceutical graduate. He was working in the Pharma domestic market in India from 2006 until 2013 when he got a job offer from OPHAM Madagascar, the leading importer and wholesaler of medicines in the region. In his new role, he began to look after the sourcing and importing of generic medicines from India and China. This initial exposure to import and distribution whetted his appetite for more, spurring him to enroll in formal training in international trade. 
A rich, multifaceted career experience 
Pavan has travelled a long path in his professional journey so far, starting as a production trainee and getting promoted to Production Planner and Inventory Controller. He went on to gain experience in supply chain where he was looking after material planning, production scheduling, and despatch planning of finished goods as per the sales projections in the market. In this role, he acted as a bridge between the parent company and the contract manufacturing site located in India and overseas.  
Pavan's current responsibilities entail looking after end-to-end supply chain sourcing, negotiating supply contracts, coordinating the registration of products with the local Ministry of Health, analyzing market demand for each product, coordination of sales and marketing, procurement, international logistics, documentation, import clearance of consignment and bringing it to the warehouse for distribution. Looking back on his professional journey, Pavan feels fortunate to have gathered such a rich repertoire of experience over the years that now comprises some of his most fulfilling career stories.
Conceptualized, planned, and implemented a new deal in medical consumables and disposable equipment 
In April 2020, Pavan began exploring the idea of starting a new health care division in OPHAM dealing in consumables and disposable equipment. After getting the go-ahead from his company, Pavan started researching the disposable syringe market in Madagascar. His next step was to source from a reliable supplier in China, after which he worked on the technical, regulatory, and pricing and costing parts, finally finishing the job with a multi-party supply and distribution agreement. 
"I passed the first order of USD $100,000 in April 2020 and anxiously waited for the shipment to arrive, hoping for a smooth process and a positive outcome." 
The containers reached Madagascar in October 2020 and to Pavan's joy and relief, the product was immensely appreciated by his clients, especially in regard to quality and price. 
Encouraged by the huge success of the project, his company entrusted him with developing business for the full range of medical consumables and healthcare, along with pharmaceuticals. 
A valuable nugget of advice for his professional counterparts 
Pavan believes that a clear understanding of the end-to-end supply chain, from idea generation to delivery of the product to the client, is crucial for the success of the project. 
Business training
 that impacted daily work efficiency  
Pavan soon realized that he needed to acquire in-depth and practical knowledge related to international business. Enrolling in FITTskills courses helped him understand ins and outs of global trade. They also directly impacted his day-to-day work processes. 
"Although I enjoyed doing all the courses, International Trade Finance was my favourite. It helped me to understand how the supply chain finance flows and the different financial solutions available for risk mitigation and cash flow management."

Topping up his qualifications with an industry-recognized designation 
Inspired by the CITP spotlight stories, Pavan wished to earn the prestigious CITP®|FIBP® designation too as it would prove that he possessed the requisite skills to navigate the global business landscape. He achieved his goal of becoming a part of the CITP community when he earned the designation in January 2021. 
Pavan feels proud and happy to join the elite group of dedicated international trade professionals and is the first to have achieved this from Madagascar (East Africa). He considers himself lucky to have learned about FITT early in his career. 
"This designation will add credibility to my career and will distinguish me from my colleagues at work. My employers will have more confidence in my abilities and be able to assign me with several challenging and interesting projects in the days ahead. My dream for the future is to be recognized as an Import/Export Trade Expert in the African continent and around the globe."
Pavan's natural flair and analytical approach to his tasks ensure that his efforts always are successful. Now equipped with a designation that spells excellence, he appears all set to transform his dreams into reality. 
Learn more about the CITP®|FIBP® designation
INTERNATIONAL BUSINESS CERTIFICATION—CITP®|FIBP®
Advance your career and build your professional credibility in the field of global business by earning the Certified International Trade Professional (CITP) designation.
Why Earn the Certified International Trade Professional (CITP) Designation?
The Certified International Trade Professional (CITP) designation is the world's leading professional designation for the field of international business. So whether you're new to global trade or have over a decade of direct experience, you'll find the CITP designation can help advance your career and build your professional credibility.
The CITP designation sets you apart in the competitive international business industry because it's proof you possess the competencies global business experts have identified as being essential for a successful career in international trade. It also recognizes your dedication to ethical business practices and ongoing professional development—both of which are desirable traits for today's global business practitioners.