A true indication of a leader's ability can be found in the longevity of their achievements. It's easy to rest on the laurels of your successes of the moment and to lose track of what lies ahead in the future, but authentic trailblazers are able to keep their momentum and vision steady year after year. They innovate when there are challenges and pounce when there are opportunities, carefully balancing both with calm and steady stewardship.
At the Forum for International Trade Training (FITT), we have many examples of great leadership, but no one outshines our President and CEO, Caroline Tompkins, who has helmed and transformed FITT into a Canadian and international success over the past 25 years. Today, we celebrate her story and remarkable achievements.
With a background in professional development, Caroline joined the FITT team in 1996, progressing the company forward with notable achievements right away. In her first year, she helped introduce the Prior Learning Assessment and Recognition (PLAR) program which allowed individuals to use their previous education and work experience toward FITTskills credits. This program broadened the international trade community and created fair standards for global business professionals across the board.
Not long after, she led the development and launch of the Certified International Trade Professional (CITP) designation in 1998. The first designation of its kind in the world, it is now in its twenty-third year and is comprised of designation holders from more than 20 countries—solidifying FITT and the CITP®|FIBP® as the global standard for international trade training.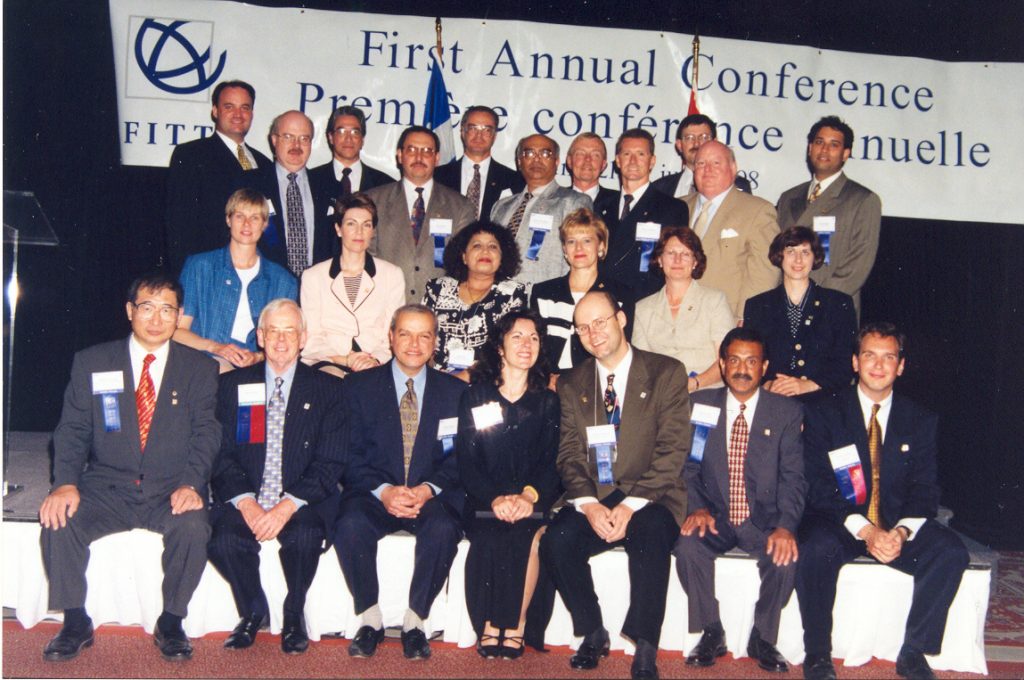 From there, she had many more milestones, with the following being just a handful of her many:
1998 – The first FITT National Conference
FITT's first annual National Conference was held in 1998, creating quality professional development and networking for CITPs, FITT members, international trade professionals and students. 
1999 – The launch of FITTskills Online 
Expanding outside the classroom, FITTskills Online made international trade training available to everyone, everywhere, including professionals outside of Canada.
2001 – FITT begins accrediting international trade programs
FITT began accrediting academic institutions and organizations that provided international business courses, giving students more options for attaining the educational requirements of the CITP designation.
2002 – The launch of the FITT Educational Awards 
The FITT Educational Awards were created to recognize individual students for their outstanding performance in the study of international business.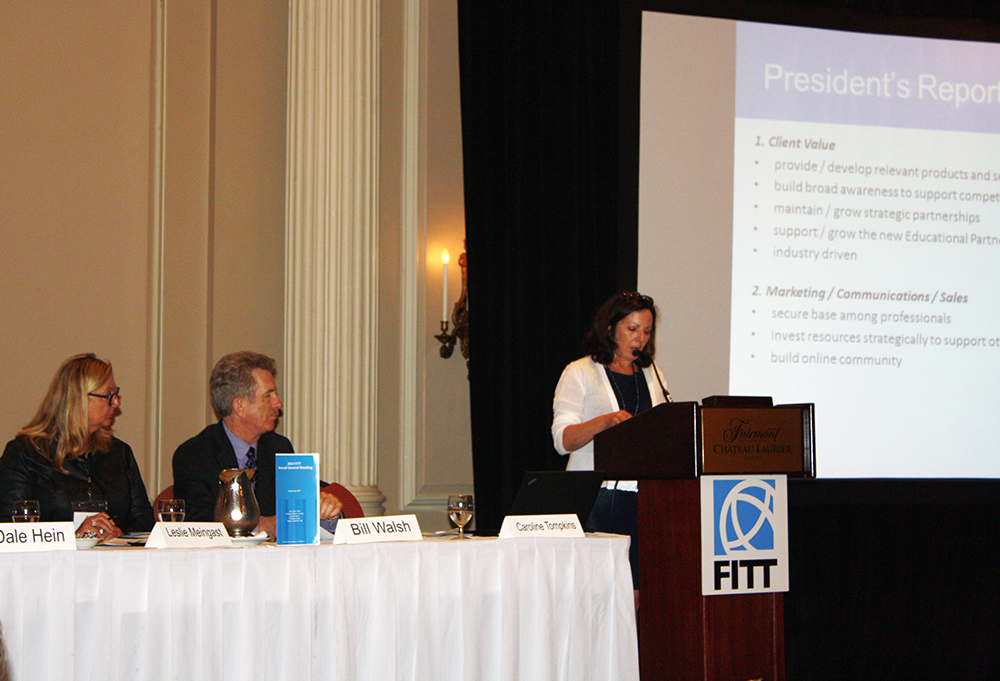 2007 – Recognition from the World Trade Centers Association
The World Trade Centers Association (WTCA) recognized the CITP designation as a standard of excellence for its staff and clientele involved in international commerce.
2013 – FITT completes its International Trade HR Sector Study
FITT completed its International Trade HR Sector Study, a report providing an innovative analysis of workforce barriers to Canada's success in international trade and offering a national strategy for overcoming those barriers.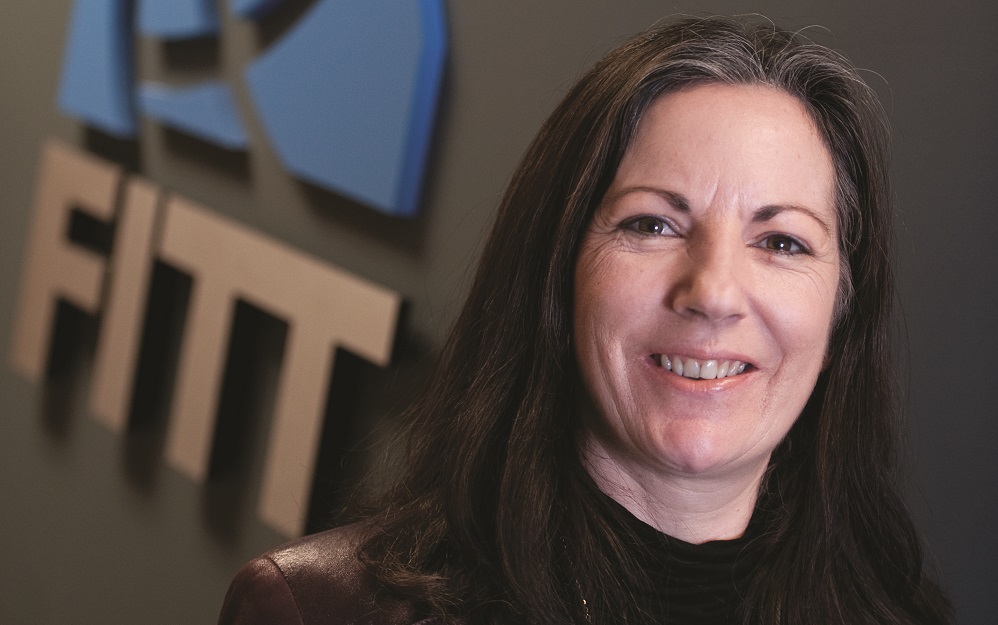 2015 – International Competency Standards (ICS) Project
Nearly 120 international business professionals from across Canada and the globe gathered to take part in focus groups and validation sessions that helped FITT create world-class industry standards for global trade—defining exactly what it takes to outperform the competition.
2016 – Competency Framework developed
As the first of its kind ever created for international trade, the Framework reflects current and future practices and contains standards for multiple international trade occupations. The competencies within the framework describe the fusion of knowledge, skills and abilities required to be successful in the evolving integrative trade business environment.
2016 – CITP Competency Profile 3rd edition launched
The 2016 Certified International Trade Competency Profile reflects the skills and knowledge individuals need to obtain the CITP®|FIBP® designation and to use in their work worldwide. 
2017– FITT's 25th anniversary and Your Future 2017 Conference
FITT celebrated its 25th anniversary with several events throughout the year, including a global conference featuring international trade's brightest minds, and culminated in a formalized partnership between Export Development Canada (EDC) and FITT to deliver enhanced trade education to businesses and trade professionals.
2017 –The launch of FITTskills 7th edition
The 7th edition of the FITTskills courses was the most significant update to the course material in several years. Designed by business for business, the 7th edition is a leading-edge, practical program designed to teach all the most important skills and knowledge industry professionals needed to achieve global business success.
Export Development Canada (EDC) and FITT launched their collaborative online learning platform, a powerful initiative to support the next generation of trade leaders in 2018. The EDC-FITT International Trade Learning Centre serves as a digital platform that offers courses, workshops and other knowledge-based resources for international business professionals who want to deepen their expertise.
2018 – 20th anniversary of CITP
The CITP®|FIBP® designation continues to accelerate both in international reputation and standards. With active graduates in over 20 countries around the world and an expansive network of pioneering trade professionals gaining from its body of knowledge, it continues to impress as the global standard for international trade training and excellence.
Passion above all else.
To be truly good at what you do, you must have passion for your work. Caroline exemplifies her passion for international trade through a wealth of education, volunteer and work experience. She is a CITP, Certified Association Executive (CAE) and serves as a Director for the National Association of International Trade Educators (NASBITE) in the United States. She has also worked for numerous international bodies, including the United Nations in Bosnia-Herzegovina during 1994-1995.
In an interview with the Trade Commissioner Service (TCS), she explained her love for her work and, specifically, the CITP designation by noting that it "represents FITT's leadership role in the evolution, maturation and growth of international trade as a profession. We are so proud that Canada was the first country in the world to start looking at international trade not just as a business transaction."
With each milestone and achievement in FITT's growth, she's never lost sight of its true vision, though:
"What has never changed is our core purpose: building competence in international trade. Our make‑or‑break position—the one thing we have to do exceptionally well to meet our core purpose—is to ensure that we have reliable, credible and current know-how on how to do business internationally."
Notable to many.
Caroline's roots within the international trade and export community are deep and respected. Her impact has been felt and recognized with many awards and accolades, including the Peter Bentley Scholarship for the University of British Columbia's Residential Programme for Executive Development, recognition as one of Chatelaine's notable women in the Who's Who of Canadian Women in 1999-2000, and the Queen Elizabeth II Diamond Jubilee Medal for her outstanding contribution to Canada's trade community in 2012.
Strong leaders build strong teams.
The best leaders are only as strong as their team, and in recognizing this, they build respect among their peers. Sometimes the best way to see how well they are really doing is to listen to what others have to say about them—and there is no shortage of admiration for Caroline from colleagues and members of the board. FITT's founding father, Dieter Hollweck says of Caroline:
"Caroline, you are part of every part of FITT as you were there from its inception, early development, production, national to international development, and marketing and sales—all through thick and thin ice. Your guidance, wisdom and dedicated professional management with your team has made FITT  the brand leader in international trade training and standards that it is today. It means so much to so many in Canada, as well as to others in the world.
He adds, "BRAVO, Caroline and much success with FITT and to you and your team in the future. My song choice to represent you is Nancy Sinatra's "These Boots Are Made for Walking " and that is what you did Caroline, during every step of that very, very long road!"
John  Treleaven, CITP, former FITT Director and Current Board Director had similar sentiments, noting:
"Many talented and motivated people have contributed to the success of this organization. When the history of FITT is written two names will be given special attention: Dieter Hollweck, on whose idea we have all been working since the beginning, and Caroline Tompkins, whose talents and commitment to the organization and the cause are responsible for where we are today.
He continues, "This is not an appraisal report, Caroline, rather it is an opportunity for me, and many others, to thank you for all you have done to make FITT into what it has become. The twenty-five years we all celebrate today saw many challenges, barriers, failures of logic, head fakes, commitment lapses, policy changes, competition (often from the least likely of sources), crisis in the Canadian and global economies. Through all of this you guided, motivated and inspired the FITT Team, stakeholders and partners. Thank you. For me, there is also a song in the 1960s version of "My Fair Lady" that sums up my feelings and I am sure those of my colleagues about Caroline and FITT. It's called, "You did it!"
Silvia Baptista, FITT's Vice President echoes the sentiments, stating: "I have been working with Caroline for almost 16 years. Although it is important to love your job, which I do, I truly feel that it is equally—if not more important —to like the people you work with. I feel very grateful to work with Caroline, and can speak for the rest of the FITT team when I say that she is respected and valued by her team, she inspires and challenges us on the daily, she takes accountability, and she has created a supportive and unified environment. Caroline, I know you are proud of your team, but we are just as proud to work with you. On behalf of all FITT employees, thank you for being our fearless leader!"
Similarly, Alberto Quiroz, FITT Chair of the Board of Directors has glowing accolades: "I met Caroline around 1997 when I got my first diploma in International Trade, when I started my involvement with FITT. The thought of becoming the Chair of the Board of Directors never crossed my mind at the time. As I reflect on my involvement at FITT, it was thanks to Caroline's invitation to collaborate. Once involved, I witnessed her passion in making FITT the best organization it can be. We are where we are thanks to her hard work and dedication. Thank you, Caroline and congratulations on your anniversary!"
Angela Kraus, Vice President of Marketing and Membership Development at Saskatchewan Trade and Export Partnership and FITT Board Director, agrees, stating: "Saskatchewan Trade & Export Partnership has been a longstanding supporter of FITT and Caroline's work. Her contribution to FITT has been immense and her enthusiasm for the organization is inspiring.  I want to thank Caroline for her dedication and congratulate her on 25 years!"
Duane McMullen, Director General of Trade Operations at the Trade Commissioner Service of Global Affairs Canada kept the compliments going, saying: "Through FITT, Caroline can look with pride and satisfaction at the impact her leadership has had on many thousands of professionals around the world."
Always one to take initiative and tackle challenges head-on while fostering and growing those around her, Caroline is admired and appreciated by those at FITT and beyond. We wish her a happy anniversary and hope for many more years of inspirational work to come!
Learn more about the CITP®|FIBP® designation