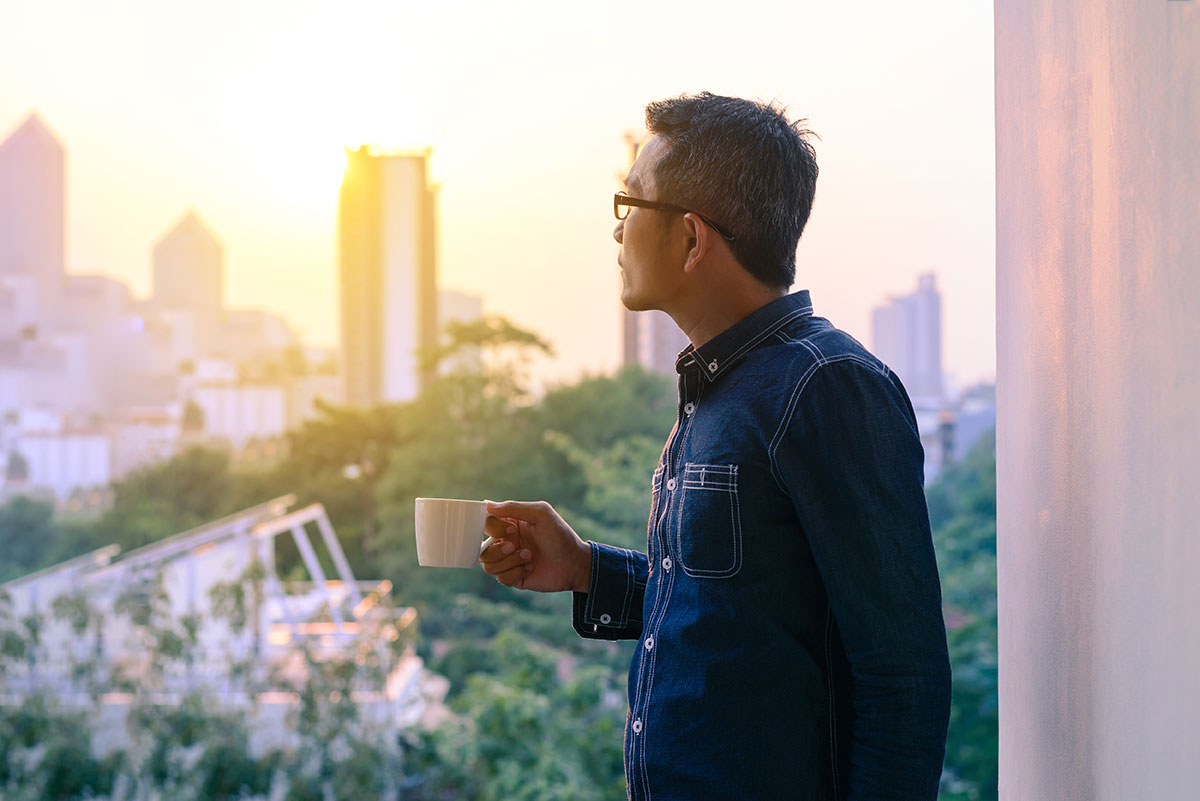 You might have been hearing for some time about the business opportunities in growing Asia-Pacific markets. And with the signing of the CPTPP, bringing together one of the largest trade blocs in the world and representing over 500 million people, lowered barriers to entry in these regions are certainly enticing to businesses looking for new global markets.
In fact, Asian regions (China, Japan and South Korea) already make up three out of the top six export destinations for Canadian goods. So how can you take advantage of these opportunities?
Here are five valuable tips from those who have been there, done that, and have found success entering Asian markets.
1. Invest in the best sales leadership and develop the rest
With more than two decades of experience in the ASEAN region, marketing and business development consultant Peter Gray urges businesses to consider investing in quality talent.
The Asia-Pacific region is intensely competitive. The market contains many multinationals as well as intra-regional rivals, all competing at varying levels of quality and price-points. Moreover, customer buying behaviors and value perceptions differ significantly throughout the region.
Sales is the front-line face of your company and vitally important to gaining distribution and customer trust and confidence.
In this context, an elite salesforce needs to become your competitive advantage. Developing one starts with investing in regionally experienced and commercially competent leadership capable of recruiting, coaching and developing the skills and effectiveness of your direct and distribution salespeople. Furthermore, to truly differentiate and rise above your competitors, you must establish a structured, effective, start-to-finish selling process based on set milestones with supporting CRM and sales enablement technology.
Whatever methodology, process and CRM platform you choose, developing your salespeople is essential. Companies selling in the ASEAN region should avoid a few common misconceptions of recruiting salespeople:
Recruiting product experts as salespeople does not generate product enthusiasm or win customers. It's better to hire, train, coach and develop talented salespeople.
Poaching salespeople from competitors will not convert customers, as top customers are loyal to brands and local distributors. You may convert a few small scale customers but you need to focus on the biggest and best selling opportunities and these prospects need a compelling reason and material gain to change.
Recruiting sales managers and designating them as sales directors does not give you access to more high-quality customers, or improve a manager's selling skills. It's better to train your salespeople and promote them once their skills meet the level required by the position.
2. Never be afraid to keep your options open in negotiations
Global business advisor and author Siddha Param has led clients to success in Asian regions. He uses the following case to illustrate the different factors a North American cereal company identified when negotiating with two Asian businesses in two different countries.
A prospective supermarket chain was willing to purchase cereal products from the cereal company at the agreed price. An issue arose, however, when the supermarket chain asked for credit terms of payment in 90 days instead of 60 days as stated in the cereal company's "Standard Terms of Contract".
The supermarket chain had a reputation of making prompt payment on terms it agrees to. Furthermore, they had the ability to purchase an estimated 65% of the cereal company's production capacity for the Asian market, so they felt their position gave them the necessary leverage to make this request.
The cereal company then had to weigh its negotiating options. Even though the supermarket chain insisted on a 90 day credit period, the local political, economic and social conditions would enable the supermarket chain to get a bank guarantee for payments.
An option for the cereal company was to sell at a higher price to accommodate for the expected delay in payment or to bare the loss from delay in payment as a result of agreeing to extend the payment period to 90 days.
Their alternative was to sell to a distributor in a neighbouring country that agreed to the price and 60 days payment term. However, there were greater political, economic and social uncertainties in this neighbouring country, which resulted in market and currency fluctuations.
Additionally, the distributor was not able to provide a bank guarantee for payments, but the owner of the distributor had a reputation with other North American companies of being true to his word with payments made as agreed.
By simultaneously negotiating with the supermarket chain and the distributor, the cereal company was able to assess the walk-away position with both parties. Having an alternative enabled the negotiator to achieve the best terms possible in negotiations with both parties.
3. Analyzing, understanding and targeting addressable market segments and customer categories is crucial to product and price positioning
Peter Gray also stresses the importance of identifying and targeting the right consumers based on their buying habits and values.
Most ASEAN markets have three-tier customer categories:
Premium buyers – Discerning buyers who accept only top-tier brands, offering the highest quality in products with the most features, along with priority services. They are willing to pay the highest level price premium, for example Emirates Airlines first class travel.
Value-added buyers – Buyers who expect high quality products and services that meet specific needs. They normally accept products with less features and are willing to pay a price premium based on relevant perceived value, for example business class or economy-plus air travel.
Price buyers – Buyers who seek products that are of adequate quality at the best possible price, and have less concern about quality, service levels and consistency, for example economy-class or budget airlines no frills trav
The best growth and profit opportunity may be to offer existing products or customize and differentiate products or services in the value-added buyer category. Customers in the price-buyer category are burrowing up because of globalization and better choices being made available. Conversely, customers in the premium-buyer category are beginning to seek alternatives that still meet overall needs but offer less features at a lower price-point.
Companies entering ASEAN markets must align features that matter with customers that matter.
With respect to price positioning, is it about profit percentage or contributing profit dollars? This is a subjective question and depends on the exporting company's business culture, growth objectives and longer-term ambitions. As an example, is 50% profit on a $2M business more appealing than 41% profit on a $5M business?
It's about immediately being competitive and quickly gaining market-share while maximizing profitability for both company and channel partners.
4. Research and prepare a tailored approach for each meeting
Sharon Schweitzer has 20+ years of experience training executives at fortune 50 companies to succeed in international markets through an understanding of culture and business practices. She stresses the necessity of customizing your approach not only to each region, but each individual situation to nail those meetings.
Custom-tailor your approach just like a Hong Kong tailor does for a silk suit or dress.
They understand how to fit their clothing for a particular person, and you need to do the same for each unique situation.
Avoid imposing personal customs, habits, and business etiquette from your passport country into international business meetings and deals. By doing a little research and preparation, you'll fit in more easily and find your business dealings go more smoothly.
Consider these 3 tips to prepare for business meetings abroad:
Rethink time
Plan to arrive early and stay late. Understand that 'time-conscious' Western economies think of time as a limited and cost-related commodity. Western businesses also tend to be more short-term focused than those in the East, for whom quarterly earnings are less a measure of success. Remember, these are cultures whose history is measured in millennia rather than centuries! Allow plenty of time for discussion, dinner and drinks.
Formality shows self-control and self-respect
Body language is as important as the words you speak in Asia – sometimes more so. Remain calm and formal to demonstrate self-control and that you're worthy of their respect. It is considered improper etiquette to place hands or fingers on yours or anyone else's head, face or mouth.
Have patience
Constant distractions in many Asian workplaces, including cell phones ringing frequently and animated conversations elsewhere in the building, may cause you to feel distracted. Remember that other cultures have different ways of working. In Asia, businesspeople are very comfortable with constant interruptions and dispensing with agendas in service of important relationships.
5. Build your presence in the market
Anna Biolik, a leading global business advisor and former ambassador, has over three decades of international trade policy, diplomacy and intercultural effectiveness. She stresses the importance in taking the time to build relationships and establish an on the ground presence in order to succeed in Asian markets.
To successfully capture the opportunities in Asia, Canadian SMEs need to create foundations for deeper and broader relationships with a given market.
Physical presence and personal contact are viewed as real assets in Asia. Setting up a local office in Asia is the most effective way to conduct business transactions, whether with customers, suppliers or partners. This is also the best way to deal with governmental authorities.
Establishing a long-term presence and making the necessary investments help SMEs prepare for tough times and avoid being left behind. This type of presence is a key factor in dealing with the market volatilities. It is a well-known fact that when China's economy overheated in the mid-to late 1990s, some of the Western companies started to pull back and only a few anticipated the staying power that was needed to weather the market storms.
China and other Asian markets will no doubt witness new periods of turbulence in the future, as their economies continue to grow. A long-term presence is also a key factor in developing the necessary level of connectivity with Asian markets. There is presently a tendency to rely too much on technology to fulfill the need for communications. However, Asian cultures, diverse as they are, have a particular preference for personal contact to establish trust and good reputation.
Nautel, a Nova-Scotia-based manufacturer of radio broadcast transmitters, became international thanks to its innovative business model using an extensive network of sales partners around the globe. These sales agents, partners or independent contractors – according to Kevin Rodgers, the company's President and CEO, "are the people on the ground who can interact directly with clients."
Nautel has been relying on their sales partners' knowledge of local language, customs and regulations, and proactively leveraging their strengths, connections and knowledge, in order to expand its business beyond Canada's borders.
Entry into Asia's national or regional markets requires adequate resources on-the-ground to facilitate the company's transaction-based commerce and selling via multinational value chains. A lack of in-person presence, investment in local human capital, and long-term commitment to the market, may not be simply sustainable in the Asian context.