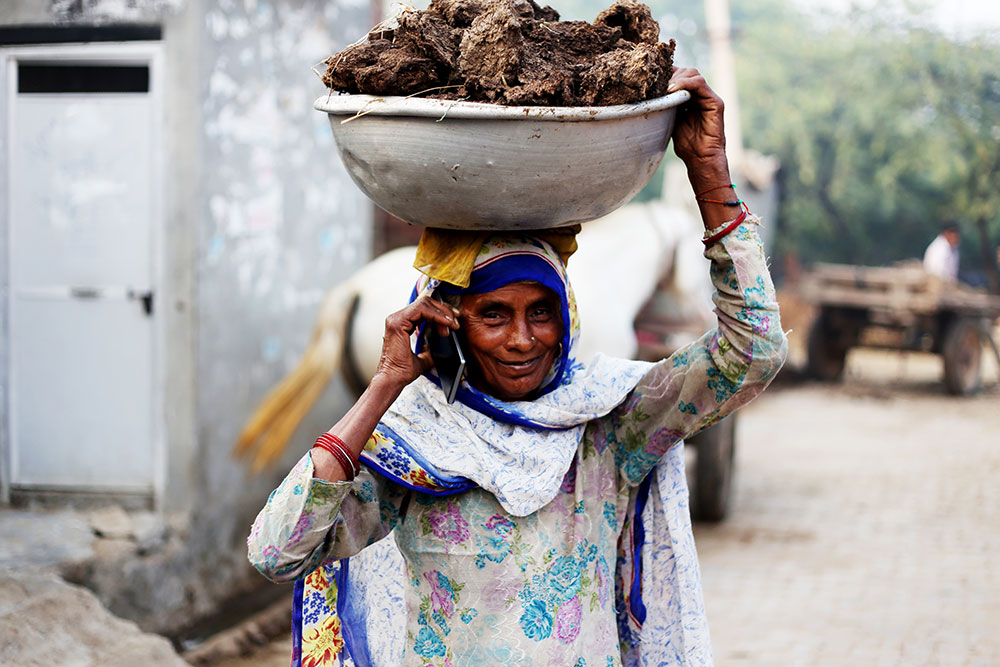 Between 1998 and 2006, I was the international sales director for a small but very rapidly growing tech company. During that period, I opened up 12 international subsidiaries and appointed another 12 master distributors in other countries.
Whilst sales grew exceptionally on the back of this international expansion, our firm had to overcome many local challenges, including complicated tax, regulatory, and operational frameworks, hiring, firing and retaining talent, and the management of multiple service providers worldwide.
Despite these challenges my company went public in 2005, buoyed by this global success. After exiting the company, I reflected on the international success my firm had achieved, particularly on how we were able to successfully enter challenging foreign markets. None of the major international advisory firms wanted to support us because we were too small, and it was so difficult managing multiple local service providers.
Sometimes it felt like I was spending more time managing vendors than I was winning new business.
After looking at a number of new business opportunities I decided that the best use of my experience was to establish an international market entry and expansion firm that was designed to deal with exactly the challenges and opportunities that my own company had faced.
Why a company succeeds or fails in emerging markets
During this journey, I had gained tremendous insights and learned many lessons on the issues that really impact whether a company succeeds or fails internationally. These lessons included truly understanding local cultural nuances, getting to grips with different regulatory and tax frameworks, and knowing who to hire to deal with them.
I had to learn to be wise to where and when a company should establish a local presence in a foreign market.
My journey, whilst ultimately successful, faced some spectacular failures and startling episodes along the way, which I had to overcome. I once arrived several days early to a meeting in Hong Kong only to find our "exclusive" distributor was actually fully representing our main competitor!
Then, there was the time I hired local staff in one of our international markets, only to later realize our appointed GM had hired three of his immediate family members into our local business, but used different surnames for them all. And so the adventure went on!
Ultimately the success or failure of expanding into emerging markets is no different to the recipe you would adopt in your home market. A business needs to have a great product or service which is well-priced and of good quality, and crucially, isn't immediately replicable, possessing unique some competitive advantage. To sell to and service a customer base, any company needs great people; people who can communicate your company's value proposition, provide after sales support, and help with the general administration and logistics of cross border trade.
Any company needs to deliver its message locally. Whether this is by establishing a distribution channel, having your own boots on the ground, or leveraging the increasingly important route to market that is ecommerce, companies need to cover all the bases to ensure success.
Online retail sales in India, for example, have risen tenfold in just seven years, from $3.8bn in 2009, to $38bn last year, and yet still this represents only 2.2% of total retail sales in the country.
If you don't truly understand your new market, you'll become a cautionary tale
Globalization is often misconstrued as being synonymous with standardization. In fact, localization is most commonly what creates success for SMEs going global.
Whether it be the tweak of a design, the shade of a color, product name, or how it is packaged, these details are more often than not the key to successful market entry.
Consider the following examples:
A British rice cooker manufacturer who succeeds in China – not because they necessarily know a lot about rice, but because they emblazoned the Union Jack on each of their rice cookers accompanied by the slogan "Made in Britain".
McDonald's expanded into India, secretly hoping they could convert the local population to become beef-eaters. Several restaurants were burnt to the ground by angry mobs, and would be customers protested outside the remaining restaurants. It took MacDonald's years before they could respond and finally came up with a localized vegetarian menu – hence the veg Maharaja Mac was born.
Consider the U.S. motor company that introduced a car named the "Matador" in Puerto Rico, only to find out that their bleak sales results were caused by the translation of "matador" to "killer".
5 ingredients to a successful emerging market strategy
There's much to be learned from the market entry failures, but put simply, the key ingredients required for achieving success in emerging markets are:
Avoiding the threat of duplicity;
Competing in highly price sensitive environments;
Finding and managing the right sales channels ;
Recruiting quality talent across multiple time zones and at a great distance, and;
There is no quick fix to international success, and a single sales order does not mean that you are an expert exporter. Global expansion requires patience, consistency and long term commitment. If you are planning on expanding in emerging markets, be sure to give all areas of your global business the same focus you would to your business at home.
Disclaimer: The opinions expressed in this article are those of the contributing author, and do not necessarily reflect those of the Forum for International Trade Training.