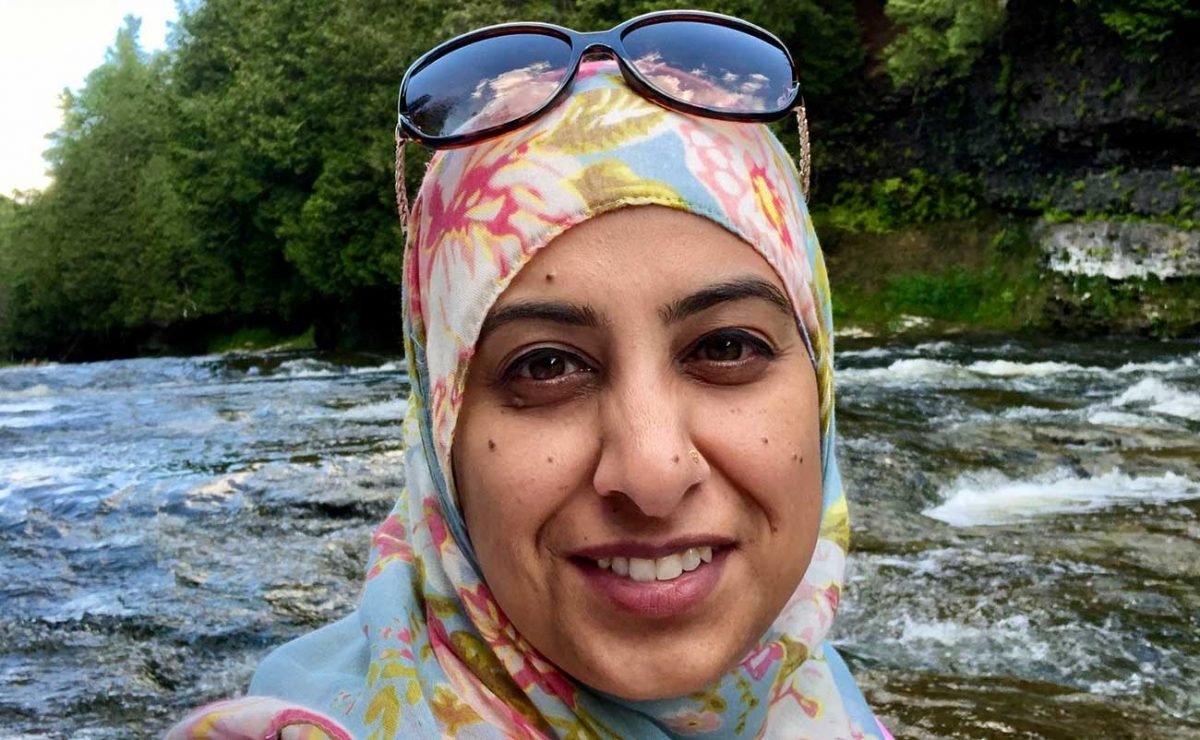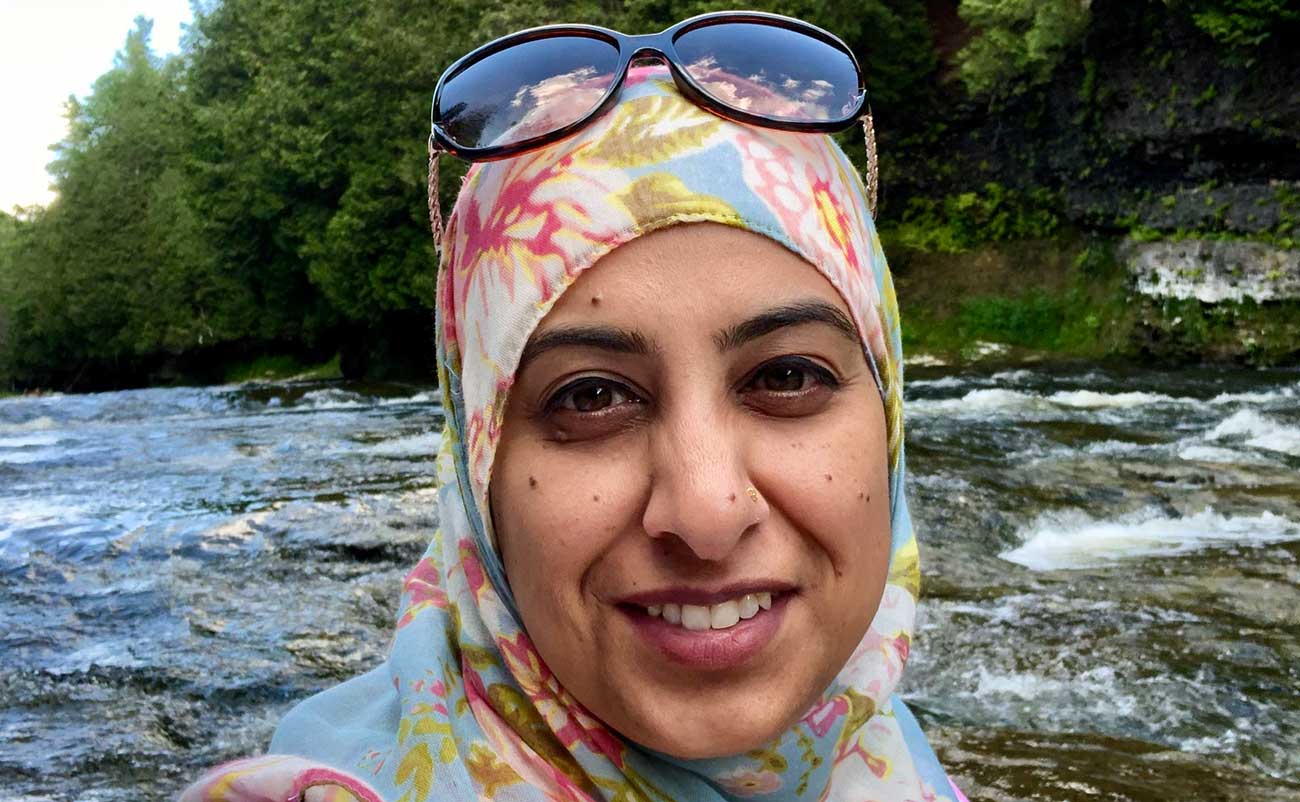 Earned her elite CITP®|FIBP® designation: Aug. 2019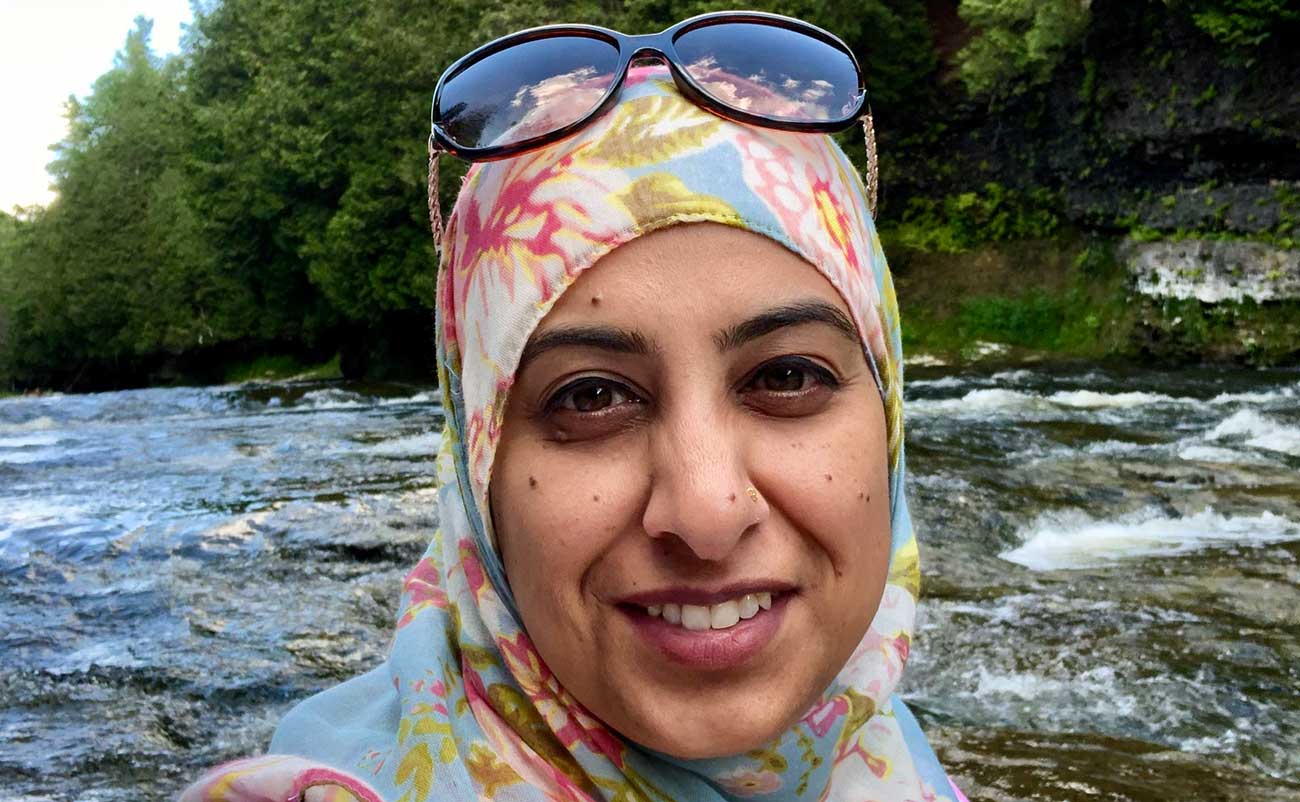 With a background in interior design, Uzma Khan already had a foundation that would lend itself to building new spaces in the construction industry.  
Back in the early 2000s when the Middle East was a booming construction market, Uzma was working in the UAE, which was then a hub for exporting to neighboring countries. The prospect of taking on development projects in the surrounding countries intrigued her and thus began what was to become a remarkable journey in international trade. 
Curiosity leads to a new career focus
The transition from working as a project coordinator to business development counts as one of Uzma's favorite career experiences. Uzma enjoyed the opportunity to work live from the actual construction sites, giving her the chance to further develop her interpersonal skills. This led to an energetic interest in getting to know which projects the company would take up next, and she gradually found herself making the switch into business development. 
It was a very interesting few months – I really enjoyed the buzz of the factory and construction sites and couldn't wait to see what our next projects would be.
Being associated with some of her company's largest and most successful projects
Besides finding new business opportunities, Uzma's role also involves technical coordination with the other stakeholders which include architects, designers and engineers. One of the most interesting projects she has worked on is the Oman Convention and Exhibition Centre. The project entailed a two-year long coordination with offices in three different countries. This also happens to be one of the largest projects her company has completed internationally.  
"I'm really proud to be associated with the upcoming Museum of the Future in Dubai which will be a landmark building."
Some of her other proud accomplishments include finding business opportunities for her company in countries that may have been an unusual choice for many people. 
My proudest accomplishments are creating business opportunities for my company in countries like Azerbaijan, Kazakhstan, South Korea, Hungary, Scandinavia, these are places where others only just wondered how to do business.
It's essential to be bold
When asked about the one piece of advice she would like to offer to those at the start of their career in international trade, Uzma asserts the importance of the ability to make bold decisions. It's not easy to remain unfazed by the fact that the project you're working on may stretch for years, only to be shelved after all the hard work you've put in.  
Uzma also believes that there is a market for every type of product, even if it is niche, and that one should not shy away from wanting to promote it.  
…have no fear of selling and promoting a product that is exclusive and for niche markets. There will always be someone who wants an unusual product.
A designation that embodies excellence
Uzma has been working in the construction industry for over 10 years and has gathered a rich marketing and business development experience. She decided to apply for the CITP designation as it would become an official testimony to her knowledge and competence.  
I felt that this is a platform that can endorse my skills and efforts. It gives a global recognition to my work.
As the proud holder of the CITP designation, Uzma believes that it distinguishes her as a global trade professional and gives more credibility to her skills. Equipped with this elite credential, she is excited to share her unique skills and experience with those who are just beginning their career.  
Now I want to share my experience and skills with newcomers to this profession.
Today Uzma is Regional Manager – Middle East, India & North Africa at Skyfold – a company specializing in revolutionizing flexible space with retractable wall systems. She continues to do what she's best at – finding new business opportunities and connecting with clients and associates to effectively coordinate complex projects. 
With her unique credentials, she's poised to accomplish greater success in the years ahead.
Want to connect with Uzma?

LinkedIn: Uzma Khan
Learn more about the CITP®|FIBP® designation
INTERNATIONAL BUSINESS CERTIFICATION—CITP®|FIBP®
Advance your career and build your professional credibility in the field of global business by earning the Certified International Trade Professional (CITP) designation.
Why Earn the Certified International Trade Professional (CITP) Designation?
The Certified International Trade Professional (CITP) designation is the world's leading professional designation for the field of international business. So whether you're new to global trade or have over a decade of direct experience, you'll find the CITP designation can help advance your career and build your professional credibility.
The CITP designation sets you apart in the competitive international business industry because it's proof you possess the competencies global business experts have identified as being essential for a successful career in international trade. It also recognizes your dedication to ethical business practices and ongoing professional development—both of which are desirable traits for today's global business practitioners.