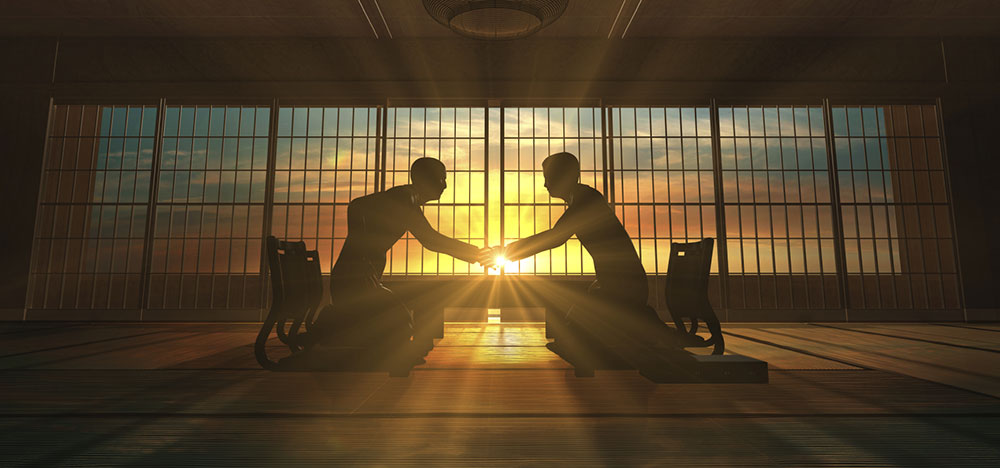 The importance of personal relationships varies throughout the world, but relationship building skills are important for any business professional. This is affected by other competencies since knowledge, understanding, communication and respect are the cornerstones of meaningful relationships.
Is the FITTskills program for you?
Developed by business for business, FITTskills meets the needs of those who are
seeking to enhance their import-export career standing,
new to exporting or importing,
and those who simply want add to their expertise or gain valuable educational credits.
Successful relationships are developed over time and need to be continually strengthened to endure the test of time. They are fashioned from intercultural understanding, investment in time and expense, and the combined vision of all parties about the business advantages that can be realized through a long-term business relationship.
Critical attributes of successful relationship builders include:
in-depth knowledge of the similarities and differences in the norms of socializing in the home country and the foreign country;
an ability to initiate conversations in the foreign language;
an understanding of how personal and professional relationships are intertwined in the foreign culture;
an awareness of negative perceptions that may exist in the foreign culture and the ability to overcome stereotyping; and
the capacity to instill confidence and trust in a cross-cultural environment through effective business practices, fair and equitable treatment of all counterparts and ethical practices.
High-context culture
In this culture, the context in which a conversation occurs is as important as the words that are actually spoken. Cultural cues are extremely important in understanding what is being communicated because unspoken communication and interpersonal relationships in business are more important than in low-context cultures.
Low-context culture
In this culture, the words used by the speaker explicitly convey the message to the listener. Low-context cultures rely less on relationship building and non-verbal cues than high-context cultures.
For a figure demonstrating a few selected countries along a context continuum please refer to chapter 7 pg. 139 of the FITTskills Global Business Environment Course.
How relationships affect business costs
Today's highly competitive business environment makes reducing the costs of business a top priority. International business is generally more expensive than domestic business because of a variety of additional costs, including airfares, accommodation, per diems, ground transport, visas, translations and others.
Doing business in a high-context culture that requires time for developing relationships is normally more costly than in a low-context culture where relationships are less important, at least in the short term. But relationship-based business environments may be more cost effective—especially in the long term—than they first appear.
Once a strong relationship has been established, it is less susceptible to attack by competitors who offer a slightly lower price. With a solid existing relationship, the new competitor may not be given a good opportunity to take away the existing business, or the existing supplier may receive a call to warn him of the impending threat and have time to take defensive action by offering a similar price concession or opportunity to add value for the existing customer.
The lesson to be learned is that both cultural business environments have advantages and disadvantages. The key is to understand which form best suits the situation and business structure and proceed accordingly. Where long-term relationships are preferable, the initial cost of developing business in a high-context culture can be well worth the investment.
This content is an excerpt from the
Global Business Environment course
 textbook. Enhance your knowledge and credibility with 
the
 leading international trade training and certification experts.