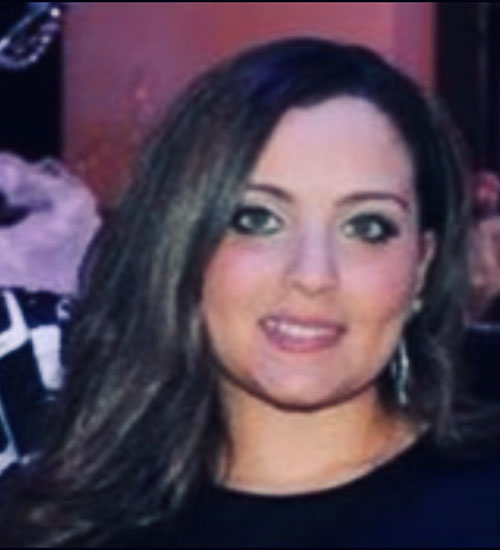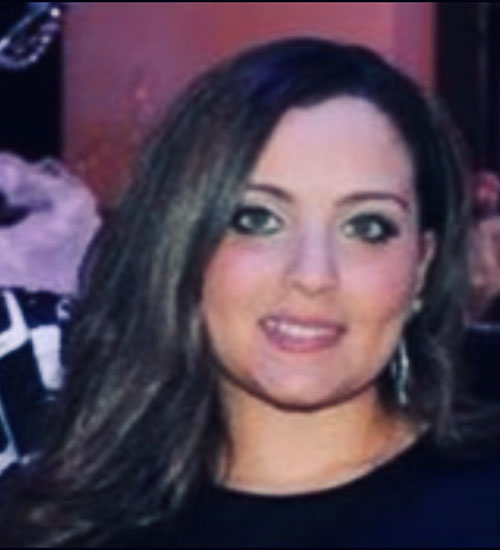 Earned her elite CITP®|FIBP® designation: June 2019
Maysa Balout's curiosity about international business first started when, after earning her diploma in business administration and management, she built a successful career as a manager for several retail chains. Dealing with regular shipments at the stores she managed, she realized she wanted to learn more about how the larger shipping and operations for her stores functioned.
"It always came to mind that the back-end operation of how and where the boxes came from and the process involved must be extensive and very precise. This is when I looked into supply chain, specifically international trade."
As her interest and knowledge began to grow, she decided to reorient her career to focus on supply chain management and pursued further training in order to achieve this goal.
This training included the FITT-accredited post-graduate international business management diploma at Fanshawe College, which she found instrumental in developing the specific knowledge and skills she would need to build a successful supply chain career.
"It was great, and I would recommend it to anyone in a similar situation. My experience learning about international trade with the FITTskills program was very targeted and helped me reference back to anything I might have needed in negotiations and in understanding trade facilitation."
"Feasibility of International Trade was my favorite course because of the intense research skills and knowledge I gained learning how to dissect a company and country of interest for the FITT project. This helped me become an expert in market research and allowed me to explore my research capacity."
Thanks to her excellent academic performance and other work in her community, most notably helping Syrian refugees with the transition to Canada and settling into their new homes, she was also the winner of the 2016 FITT Achievement Award.
"The accomplishment I'm most proud of was receiving my 2016 FITT Award. It was a struggle juggling many things from professional career to schooling and family but was well worth it!"
Helping acquire the materials needed to build the community around her
Since 2014, Maysa has worked as the Buyer and Administrative Manager for The Construction Guys, a contracting company based in London, ON. For over five years, she has used her skills to build a sourcing and procurement strategy, acquiring the materials needed for the company to complete its construction projects at an affordable rate.
Her work has necessitated building contacts all over the world, negotiating contracts and ensuring delivery among many other tasks.
One of her favourite success stories involves convincing her company to switch flooring suppliers in China.
" After many days of negotiating and scoping out suppliers, I came across this amazing company that would reduce overall costs for the customer and the contractor significantly. After negotiating and receiving confirmation on the offer, I calculated out the overall reduction in company expenses to be roughly 30% annually. This contract not only allowed for more options to be provided to our customers, it also reduced overall annual costs at the company. We eventually secured the contract. Once the annual report came in, costs had gone down 26% within nine months . It was one of the proudest moments of my career."
As she's developed relationships with businesses around the world, she's realized that having the intercultural knowledge and competence is crucial. She that recommends those new to international business make that a focus early on.
"Learning more about other cultures is a mandatory factor in effective and efficient building of trade relationships. It took time for me to learn how vastly important it is to know other countries' business practices and routines."
Proving knowledge and experience with international trade certification
With her FITT Diploma and her years of experience, Maysa wanted to acquire the CITP (Certified International Trade Professional) designation as proof of her career accomplishments, and successfully applied to earn it in 2019.
"This designation highlights the hard work and knowledge that went into learning and demonstrating international trade management, as well as the expertise and success I have accomplished. I feel very honoured and very appreciative I am a part of a global organization that can share and support international trade learners."
She is now excited to see how the designation will open doors and provide further opportunities for growth and experience in her career.
"I feel this will jump start my career in international trade in various roles and capacities, as the designation represents the level of hard work attained thus far in my career."
Want to connect with Maysa?

LinkedIn: Maysa Ballout
Learn more about the CITP®|FIBP® designation
INTERNATIONAL BUSINESS CERTIFICATION—CITP®|FIBP®
Advance your career and build your professional credibility in the field of global business by earning the Certified International Trade Professional (CITP) designation.
Why Earn the Certified International Trade Professional (CITP) Designation?
The Certified International Trade Professional (CITP) designation is the world's leading professional designation for the field of international business. So whether you're new to global trade or have over a decade of direct experience, you'll find the CITP designation can help advance your career and build your professional credibility.
The CITP designation sets you apart in the competitive international business industry because it's proof you possess the competencies global business experts have identified as being essential for a successful career in international trade. It also recognizes your dedication to ethical business practices and ongoing professional development—both of which are desirable traits for today's global business practitioners.