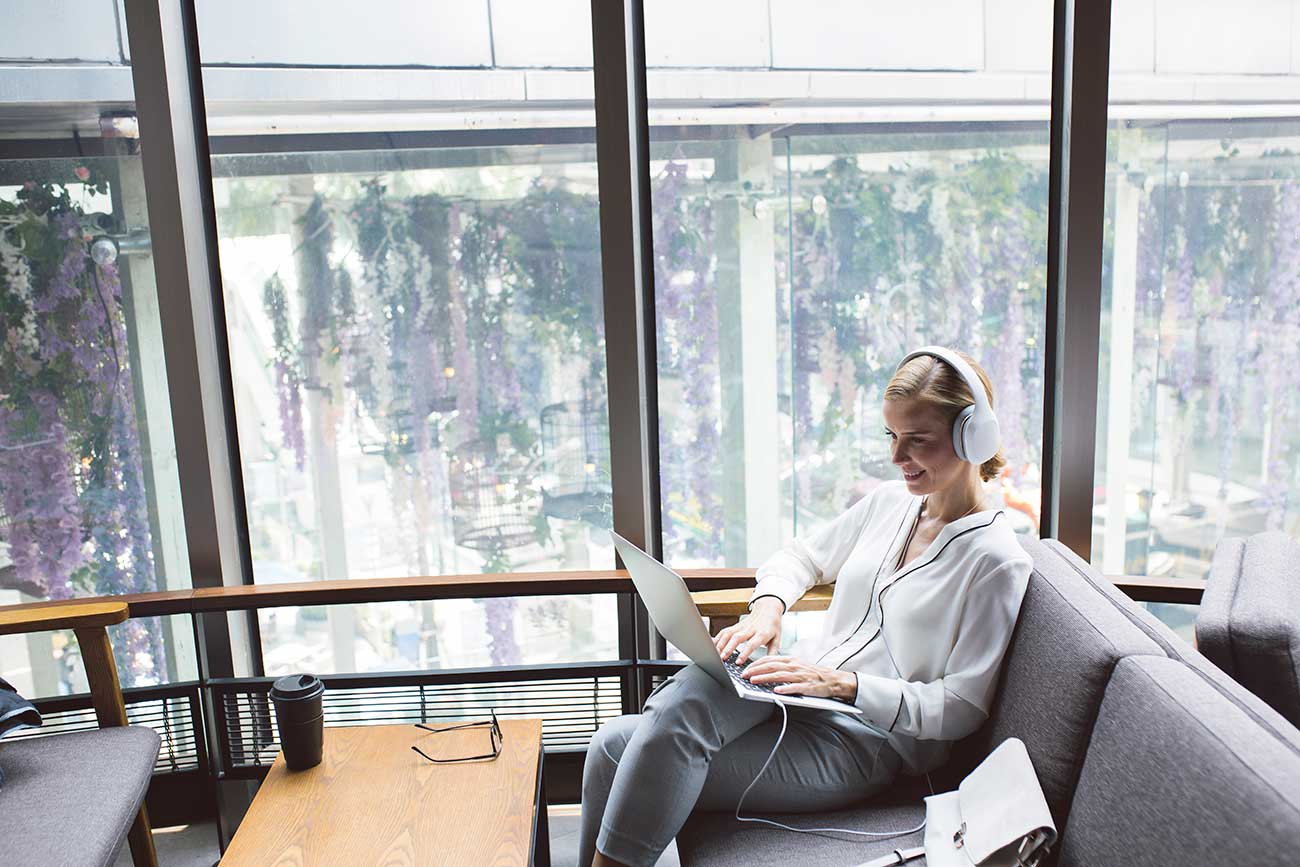 Missing the excitement, insights, and networking opportunities from live business events? Good news! Rather than postponing or outright cancelling, many established conferences and events are going digital.
And while we can't promise you world-class catering and international travel, we can say that there have never been more opportunities to access the brightest minds in the business world. So add these seven to your calendar, check your wifi connection, and enjoy!
Export Development Canada (EDC) has been quick to put together the most timely, relevant content in their ongoing webinar series. This latest webinar, in partnership with the Business Development Bank (BDC), aims to help businesses forecast, plan and manage their cash flow through the current crisis and into recovery. The panel will discuss forecasting, money management strategies, increasing cash flow through loans and other financial services, and reducing financial risk. You won't want to miss out on the Q&A session, but if you do this webinar will be available on demand after the live event.
Supply Chain Canada has partnered with FITT to present this panel discussion about what happens next – business recovery and resilience beyond COVID-19. If you're ready to start preparing your supply chain for the new business environment emerging beyond the current crisis, this webinar is right up your alley. The panel of experts will discuss supply chain resilience strategies including nearshoring, supply chain technology solutions, where to build in redundancy, and the pros and cons of regionalization. The Q&A will be a great time to pick the minds of supply chain experts on all sorts of issues related to disruption, risk and logistics strategies.
This two-day event will cover topics such as query performance, automation, cloud migration, and many more interesting subjects. From smart cars and trucks to smart factories, automation is becoming increasingly popular and increasingly used throughout the world. If your company is transitioning to automation for various business processes, you should attend this online event.
Want to immerse yourself in all things supply chain for the day? Forge is a 100% virtual industry conference event using ZOOM webinar presentation services to provide you with the best networking and peer engagement experience.  Attendees can access 10 educational sessions including keynotes, panel discussions, product showcases, the Learning Lunch Supplier Program with four simultaneous product demonstrations, and real-time interaction and networking lobbies for peer to peer feedback and relationship building. This event is free to attend, once registered for a free account with www.procurementfoundry.com.
At this event, policymakers, CEOs, and global cultural figures will all come together to discuss cutting edge technologies that are helping international businesses to grow and scale. Normally, Collision is one of the most popular global tech events in the world. Now, the event could be one of the biggest online tech events in the world. Collision will feature speakers who are chief officers from Netflix, Box, Uber, Samsung, Facebook, and more. 
Billed as a one-day "Global Accelerator", this event was designed to get your company export-ready! There will be workshops, panels, and keynotes from industry experts as well as opportunities to connect one-on-one with Canada's global expansion support providers. Gain privileged access to international trade information, market intelligence, global accelerators, and more. Each regional event also has two pitch competitions—one for startups and one for scale-ups. Competing entrepreneurs have the opportunity to pitch to win $2,500 (startup category) and $5,000 (scale-up category). Winners from each region will move onto the CXC Grand Finale in October. If you're interested in going global with your business—CXC is for you!
For the first time in its 10 year history, this growing conference which provides opportunities for startups at all stages of development to meet, learn, pitch and win funding, is going digital. Details are still unfolding, but opportunities to pitch and win multiple prizes will happen 100% online this year. Check out their website for the latest information on how it all works and how you can make your startup dreams come true!
Despite the fact that COVID-19 is causing major economic disruption around the world, your company can still get ahead during this time by attending some of these remarkable online events. Even a single key insight or a single key connection can have a dramatic difference when it comes to beating your competition, breaking into a new market, or leveraging a new technology to improve efficiency. Some of the best business minds in the world will be speaking at these virtual events. Why not see what you can learn or who you can meet to move your business forward?
Looking for a new place to connect directly with other global business professionals? Check out the FITT Let's Talk Business Recovery & Growth Facebook group and join the conversation there.