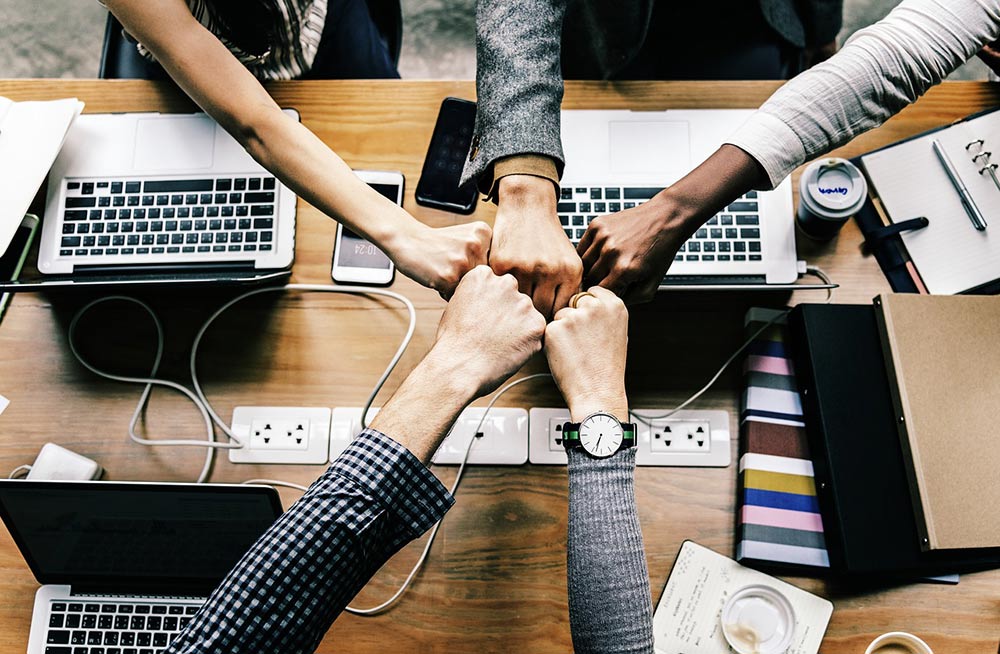 Today more than ever, companies need a comprehensive strategy for global supply chain management.
International trade has been steadily rising, and Canada alone accounts for 2.5% of global merchandise exports. But, according to consultancy group AIMIA, more than 60% of companies considering global expansion don't know where to start.
In today's digital-first world, many successful companies are taking a technology-driven approach.
Automation in particular is one way that companies are streamlining their transactions – both with their vendors and with their customers.
This allows companies to go beyond just warehouse automation, and improve their entire supply chain from beginning to end.
Purchasing and procurement automation
To keep their supply chains operating smoothly, companies need to be able to communicate quickly and effectively. This is true in regard to both internal communications (such as purchase order requisitions and sourcing decisions) and external communications (such as collecting and responding to invoices.)
Purchasing and procurement automation allows companies to:
Instantly send internal documents to collaborating departments for review
Collect, sort, and validate vendor invoices
Check for early payment discounts
Schedule payments in their ERP or line of business system
Some solutions can even automate global currency conversions, a must-have for companies that do business on a global scale. This way, employees don't have to manually convert dollars to euros, pounds, or yen using a process that can be easily computerized.
In this regard, companies can spend less time on day-to-day administration, and more time on strategic analysis. An example: they can focus on monitoring the stock of each part they keep in their warehouse, rather than manually validating each raw materials invoice into their ERP.
Fulfillment and shipping automation
On the other side of the supply chain, companies can use automation to streamline communications with their warehouses and shipping providers (as well as communications that go directly to their customers). They can:
Convert purchase orders to sales orders
Track and fulfill engineering change orders
Track each product's QA status
Automatically send shipment notifications to their customers
Generate pack/pick lists and send them to warehouse employees
Manage shipping documents in an electronic archive
One particularly important way this can help is that it makes it easy to comply with regulations that apply to cross-border transactions. Companies can manage their customs forms, bills of lading, shipping manifests, certificates of origin, and NAFTA certificates from a single, streamlined platform. Anyone who needs access to these documents and has the appropriate authorization to view them can do so – whether that's from a warehouse, a shipping dock, or a receiving bay. This is a simple way for companies to get through the export clearance process more quickly.
There's also the benefit of increased visibility into each order's status.
When customers reach out for information, companies can provide immediate – and accurate – updates. This can increase customer satisfaction, and in turn, your chances of earning their repeat business.
Additionally, companies can use this same visibility to optimize their supply chain from end to end. Comprehensive reporting tools can help analysts pinpoint delays, provide real-time solutions, and develop future strategies for increasing efficiency and reliability.
Planning for automation in your own company
If you're considering automation for your own company, you'll want to make sure you're prepared for the full investment. As with any new technology, there's the initial purchase to account for – as well as recurring maintenance fees and professional services charges that are required for installation.
Even when factoring in all the costs that can accompany automation, many companies are able to achieve a return on their investment within a year. Businesses that stand to benefit the most are those that:
Miss out on early payment discounts due to long invoice processing times
Manually enter their customers' purchase orders into their order management system
Have their warehouses in a different location than their corporate offices, making it more difficult for departments to collaborate on order fulfillment
Are experiencing cash flow issues related to slow invoice turnaround and high DSOs
Companies also tend to achieve the most benefits when they choose an enterprise-level solution from the start. This allows them to automate several different parts of supply chain management (unlike process-specific tools that have a more limited scope.)
That said, automation isn't likely to completely replace the need for human employees. The most effective approach?
Use computers to handle low-value tasks, and people to monitor performance and develop strategy. Ultimately, this positions companies to continue growing – even on a global scale – in today's competitive marketplace.
Disclaimer: The opinions expressed in this article are those of the contributing author, and do not necessarily reflect those of the Forum for International Trade Training.