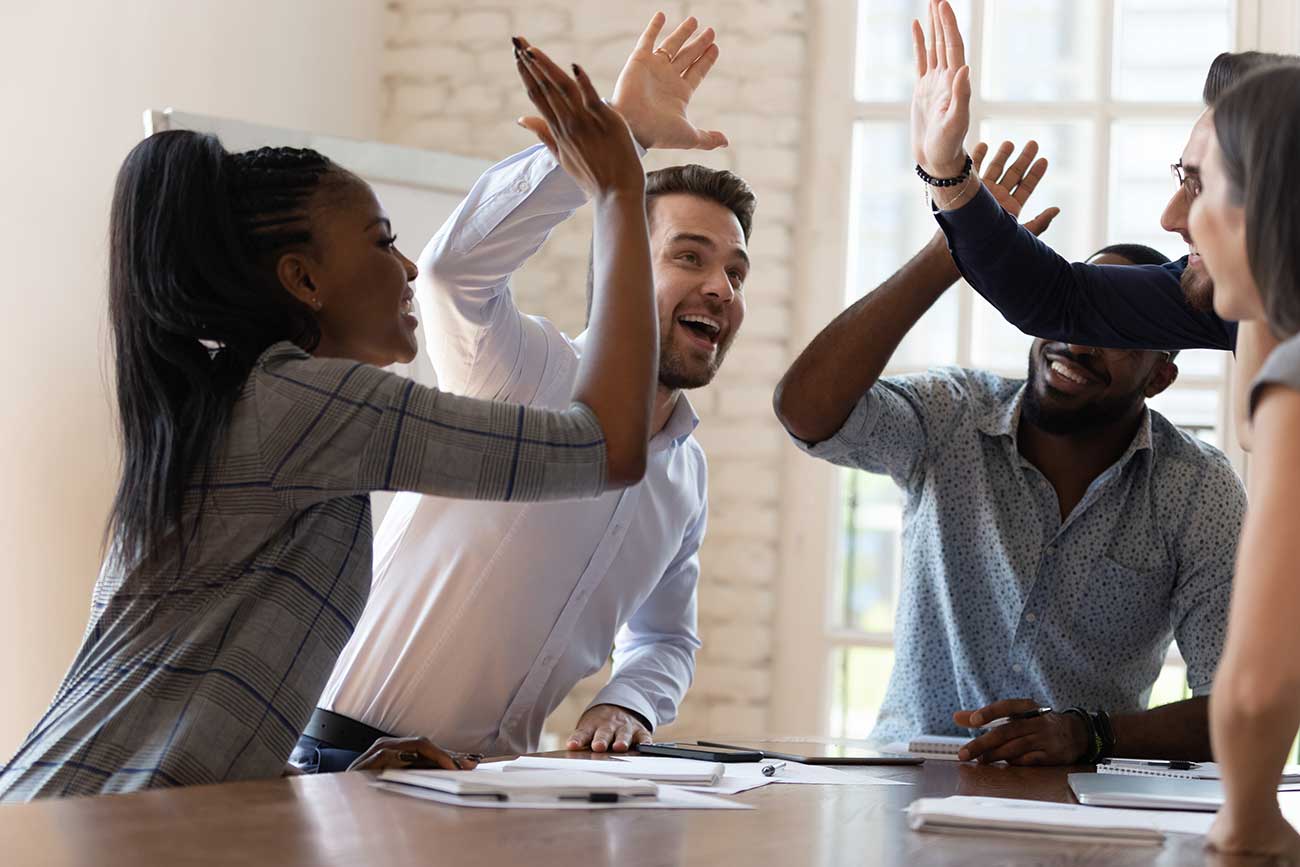 FITT gives out awards each year to students who've demonstrated exceptional academic performance in their international business program. These students are selected from hundreds of candidates enrolled at any of the educational partner training organizations who deliver the FITTskills program or whose international business programs are recognized by FITT. Here are this year's remarkable winners!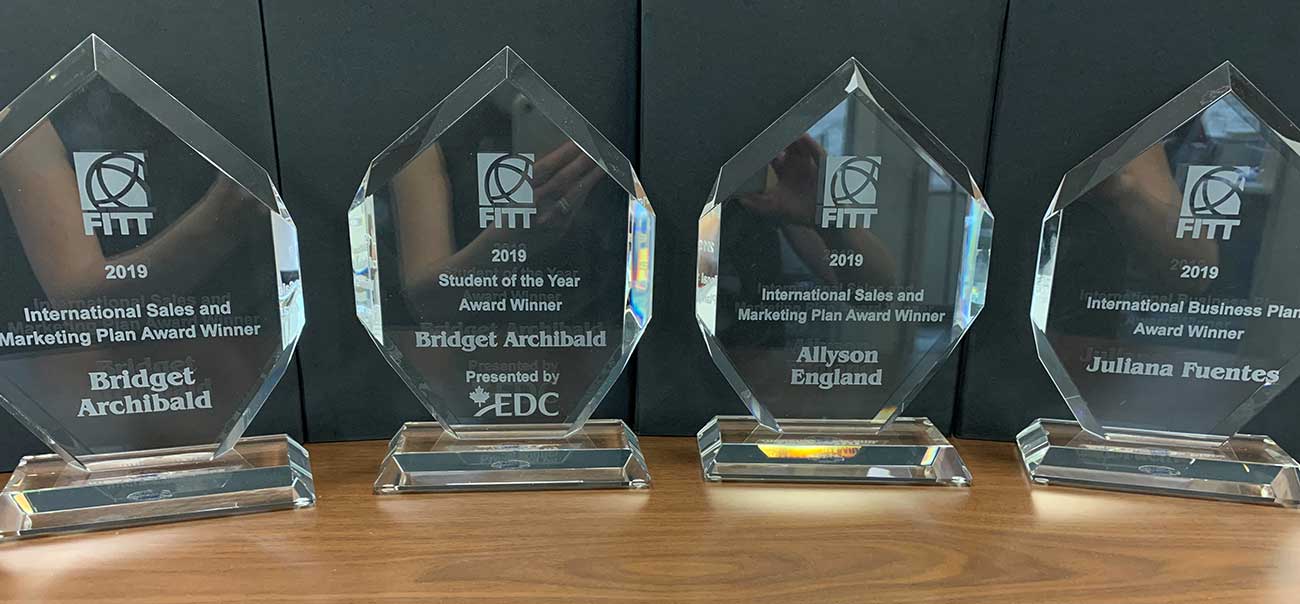 2019's Student of the Year is a remarkable double-winner
The student of the year award is given to an exceptional student who achieved the highest GPA for the 2019 academic year and is presented by FITT's Strategic Partner, Export Development Canada. This year we are proud to award Bridget Archibald, CITP, who studied at Nova Scotia Business Inc., where she also works as an Export Development Executive for the Ocean Technology sector.  Bridget is even more remarkable in her achievements, having also earned the International Sales and Marketing Award along side her project partner Allyson England.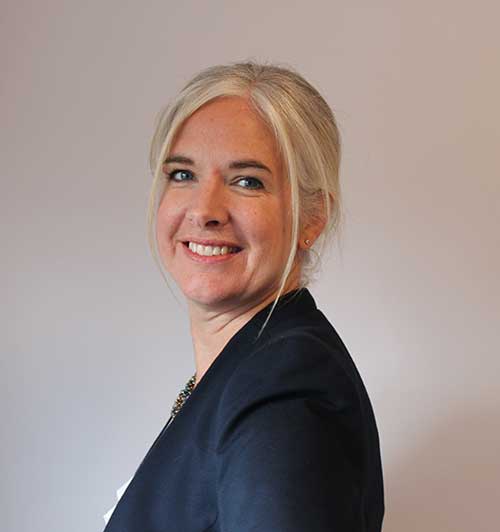 Bridget's interest in pursuing a career in international trade came from a co-op term she spent at the student exchange office at the Dalhousie University School of Business.
"I worked with business students from all around the world and I loved hearing all about their cultures, experiences, travels, and their perspectives on Canada. From that point on I knew I wanted to learn about international trade," Bridget says.
I love that international trade is built on human elements like culture, relationships, connections, and trust, but it also combines disciplines like marketing, finance, production, law, and logistics. To work in international trade, you must have a level of understanding of all these things, which to me makes it challenging, and fun.
Bridget says that her international business education taught her the practical elements of how to identify true opportunities, take real steps to mitigate risk and build a business plan.
Nova Scotia Business Inc. (NSBI) is an organization that works with businesses and individuals to help them discover new exporting opportunities and give them the tools to pursue them successfully through training, resources and expert help from their team of advisors. As an NSBI employee, she took advantage of the training available to her there as well through the FITTskills program. She's passionate about the work she does there.
"I already have my dream job! I am an Export Development Executive for the Ocean Technology sector. This is a fast-growing and important sector to the province, and one where Canada is a true global leader. Ocean Technology companies from Nova Scotia export literally around the world, and I get to help them do that. On top of international trade, I'm learning about marine technology, ocean science and more. Plus, I get to do it from (and for) Nova Scotia, a place I love," Bridget says.
Her colleagues are just as enthusiastic to have her on the team.
"Regardless of the task at hand, Bridget is truly remarkable in the engagement, passion, and dedication she brings. We are so fortunate to have such a hardworking and caring individual on our team. Bridget is unique in that she brings the same engagement, passion, and dedication to everything she does. Whether it's for her work at NSBI or to broaden her skills and training, she'll always be there, giving 110%," says Yuliya Demish, CITP, FITT Coordinator, Nova Scotia Business Inc.
How does Bridget feel about receiving not one, but two FITT awards? She is gracious in her achievement.
"It is a true honour. I've met many smart people through FITT, including Allyson, my partner for the Sales and Market project (who is a very inspiring woman entrepreneur), the FITT instructors, my colleagues at NSBI, and the other FITT participants. I learned from them all. I am very grateful for my previous education and experiences, and to FITT and NSBI. I feel really motivated to use my knowledge!"
Winning International Sales and Marketing Plan aims to tackle tricky U.S. market
The International Sales and Marketing Plan Award is presented to the student whose project submission received the highest grade. This year's award goes to the dynamic duo of Bridget Archibald, CITP and Allyson England, who both studied at Nova Scotia Business Inc.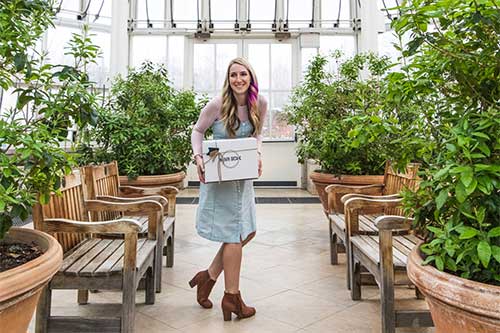 Allyson England is the Founder of Nova Box, a Nova Scotia-based gift box company specializing in Nova Scotia made products. Via an online store and corporate catalogue, Nova Box shares a 'little piece of Nova Scotia' with customers around the world. Allyson and Bridget used this growing small business as the basis for their Sales and Marketing plan. According to Allyson,
"The goal of the International Sales & Marketing Plan was to explore market expansion into the US.  We analyzed market trends in both the retail and corporate gift sector, focusing specifically on building partnerships with U.S. companies who had a Nova Scotia connection."
The plan wasn't without its challenges. Though Nova Box resonated with Canadians due to the emotional connection customers have with Nova Scotia, Allyson wasn't sure that her potential customers south of the border would have the same affinity. But luckily, they had a plan to tackle this challenge.
Building a successful business starts with forming strong relationships with your customers, and ensuring your product offering meets a need or solves a problem that they are currently experiencing. Our plan included a laser focus on leveraging existing relationships and interviewing potential customers to ensure product/market fit.
"After completing this project, we felt confident that we had adequately analyzed the market and formed a plan that was both aspirational and achievable. Completing the FITT sales and marketing coursework really helped in forming our approach, and ensuring we had considered all aspects of exporting to a new market," Allyson says.
As you can tell, Allyson is passionate about her business, and the possibilities offered by international markets inspired her to learn more about international trade.
"My favorite part of building a business is imagining where it could go, and then setting off in that direction. Being in the driver's seat to identify opportunities, solve problems and execute creative strategies is why I do what I do. I also love being able to work with local companies to help them build their global footprint," Allyson says.
Completing the FITT Diploma in International Trade has given me the systematic knowledge required to enter and succeed in a new market. As a business owner, it is easy to get caught up in making incremental steps forward without a robust long-term plan. Export training has helped me think 10 steps ahead.
Since completing the marketing plan, Nova Box has acquired The East Coast Box Company. They now offer gift boxes made with products from New Brunswick, Prince Edward Island, Newfoundland and Nova Scotia, allowing them to expand their customer base to those who have an affinity for the East Coast of Canada.
Ultimately, Allyson strives to become the the #1 exporter of Canadian made food and gift items – no small feat, but she's off to a promising start!
A plan for tackling one of Europe's cannabis black markets wins this year's International Business Plan Award
Similar to the Sales and Marketing Plan award, this accolade goes to the highest grade for a completed international business plan. For the 2019 academic year, we are pleased to present it to Juliana Fuentes who studied as an international student at Algonquin College.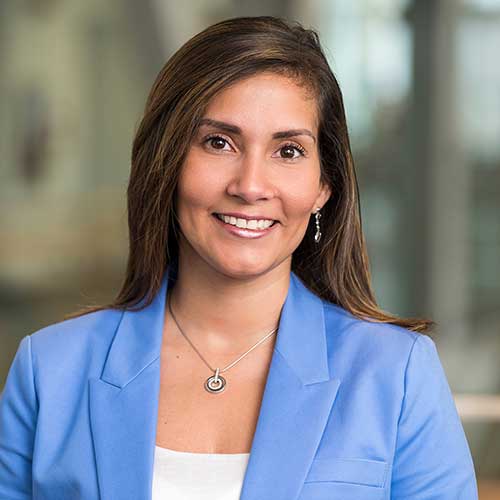 Juliana decided to study international trade as she saw that it was increasingly playing a major role in world's economy and added to her interest in understanding foreign cultures and globalization.  She also recognized a growing demand for graduates who develop skills to trade successfully and identify business opportunities to exchange products and services.
But her interest in international trade goes beyond just a growing demand for her skill sets.
"I love that every single sector of the economy need to trade. Internationalization is so dynamic that it adapts to every situation. We see this even more so during pandemic times. Daily, businesses try to reinvent and develop new ways to interact and conquer new markets despite physical cross border restrictions," Juliana says.
I also like to believe that specialization of nations and their increasing connectivity is the path to global development, resulting in a fairer world where less developed countries have the opportunity to improve their citizens' minimum life standards.
Her award-worthy business plan was presented to Hexo Corp., a leading cannabis company that cultivates, manufactures, develops R&D and distributes easy to use cannabis products for adult use and medicinal purposes. The plan's to target the Czech Market from their new facility in Greece to reach new opportunities and mitigate the impact of black market.
To tackle this ambitious project, Juliana did some preliminary research about the industry situation in the market, to find out how the cannabis market was growing in different markets. This helped her identify Europe as principal market. Then, she sought to identify the most beneficial market profile to target.
It was a challenge for her to find up-to-date, reliable information. She tackled this problem by grouping the data as quantitative and qualitative and identifying reliable sources such as OECD and World Bank. She also credits the support of her International Business Management and International Research professors, who guided her through all the processes involved.
After weeks of hard work and more than a few sleepless nights, Juliana was able to organize her research and come to a cohesive business plan she could be proud of showing off to Hexo Corp.
Throughout her time studying  in the International Business Management Program at Algonquin College, Juliana learned a wide range global business knowledge and practical skills in supply chain management, trade finance, currency fluctuations, risk mitigation, legal aspects of global trade and marketing strategies.   However her most valuable insights came from the cross cultural experience she had as an international student.
"I had the opportunity to understand Canadian culture, not only from the business perspective, but also from the personal one, thanks to all professors that were approachable and interested in making students' adaptation easier. And the interaction with classmates from a variety of countries enriched my perspective to understand cultural differences and evaluate each of the topics we discussed from diverse perspectives," Juliana says.
We always see big things come from the FITT Education Award winners, and we know this year's group will be no exception. Congratulations to all three of this year's Award Winners for their hard work and great achievements, and what is sure to be the beginning of three exciting international trade careers!