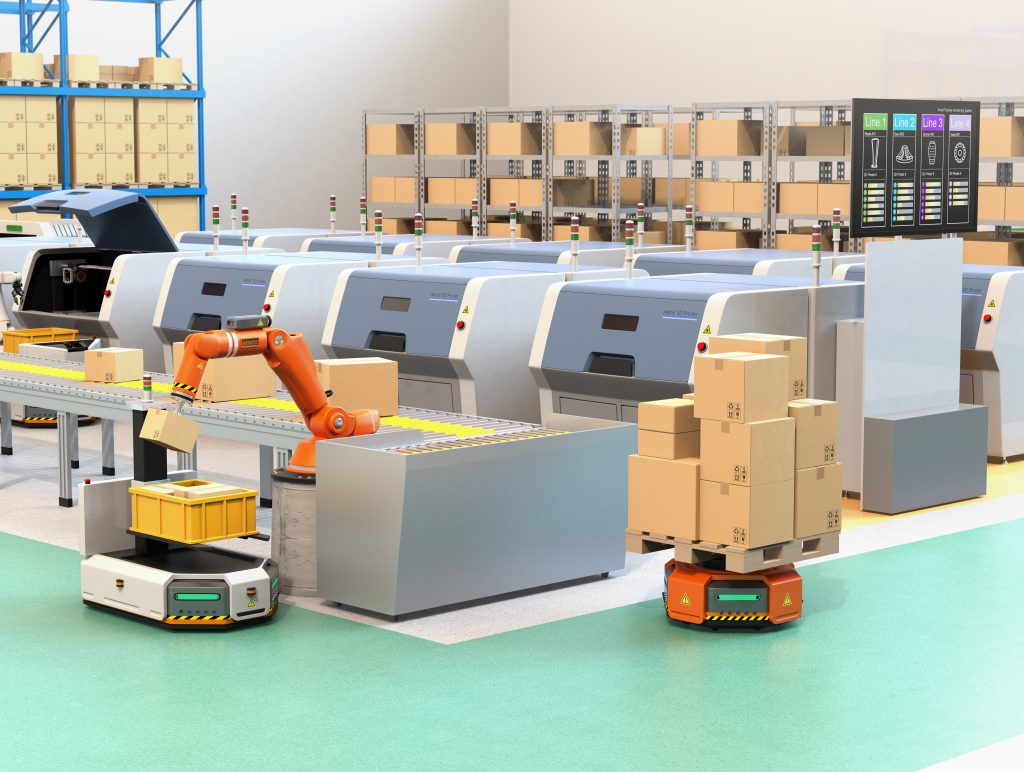 For businesses across the globe, faster, secure, and more efficient transportation and product movement are non-negotiable. While businesses previously had less control over several factors to make their trucks reach destinations in time, thanks to the data-driven predictive insights, they can now take control of all aspects of product movement and transportation. 
One of the main ways they can do this is through Big Data analytics, the latest science, and technology of analyzing exponential volume and a variety of classified and unclassified data. It is providing business strategists and supply chain managers with new information they can use towards boosting efficiency, speed, and precision in goods movement, inventory management, transportation, and delivery process. A plethora of connected IoT (Internet of Things) gadgets, sensors, and real-time collaborative abilities are further providing supply chain managers with precise data and feedback to ensure efficiency. 
Here we are going to explain how both big data analytics and IoT are bringing revolution to the supply chain management. 
Providing more precise diagnostic information
Every supply chain manager knows how predictive insights about on-road transport and other challenges can help them. For mitigating transportation issues and various problems, companies always need diagnostic information. For more informed and precise decision making in the supply chain process, businesses depend heavily on quality and relevant diagnostic data. For this, Big Data analytics incorporated by app developers into smart logistics apps comes as the ideal and appropriate source of help. 
Besides providing historical data about the transport, Big Data analytics provides companies the most relevant insights on various issues ranging from slowdown or sudden hike in demands to higher rate of fuel resulting in increased cost to various contingencies. Based on these insights, companies can actually figure out a better strategy and create appropriate contingency plans for their business processes. 
Planning facilities as per precise demand forecast
All those times when most companies had no access to tools and means for making informed decisions for expanding their supply chain and warehousing facilities are gone. These days, thanks to data-driven insights, companies can make more informed decisions to establish warehousing facilities precisely as per their requirements. Artificial intelligence-based tools can help companies dealing with a plethora of variables and information. 
When companies plan to extend their reach to new places and build new distribution facilities across regions, they depend upon the structured and unstructured information they can access. From past transaction records to customer data to local business dynamics, they actually make decisions based on several factors. However, there are several ongoing factors that are not presented by historical data. This is where broader access to Big Data analytics and decision-making power of A.I. based tools feature in. 
Proactive maintenance and operation
When it comes to the efficient operation of warehousing facilities and their maintenance, Big Data tools and A.I. powered tools, coupled with connected sensors and gadgets, play a very important role. Thanks to the real-time access to information about various triggers and issues such as immediate maintenance needs of vehicles or the completion of service cycle for parts, companies now can take more proactive decisions and measures resulting in more efficiency and sure-footedness. 
The emergence of the Industrial Internet of Things (IIoT), boasting a new web of connectivity across gadgets and sensors, is helping supply chain managers to reduce downtime and make the process more streamlined. Moreover, proactive maintenance and streamlined operations are providing a better cost advantage to the businesses in respect of supply chain and transportation.
Managing risks and contingencies beyond human control
In supply chain management, the external risks and contingencies can have a significant impact, and this is where the latest Big Data analytics and A.I. powered tools can play a big role. For example, the rise of crude oil prices in the international market can play havoc with the cost of transport and logistics. In such cases, if the supply chain managers have any prior clue or hint about the possibility, they can take proactive measures to deal with the imminent contingencies.
In the same manner, there can be a sudden upsurge in demand because of a panic about shortages due to war or predictions about a flood or other natural calamity. In spite of having your regular contingency plan in place, the company may not be pressed to deal with such sudden changes all the time. This is where data-driven insights and predictions can play a significant role. 
Inventory sensors for warehouse management
For some industries where goods have a lesser shelf life, inventory and warehouse management is of supreme importance. For example, for food supplies, inventory sensors can send timely alerts about its condition, days left before expiry, and give real-time alerts about the need to restocking the food in case of need. 
Timely alerts with connected sensors will help reduce warehousing and inventory management cost for food items. This will also help to predict shortages in terms of inventory management based on previous orders. For instance, if during holidays, there is more likelihood of a spike in the demands of chicken, the connected sensors will send alerts about this. 
Artificial intelligence for a smarter workforce
The new connected technologies, coupled up with artificial intelligence and big data analytics, can also help to build a smarter and slimmer workforce focused on productivity. The IoT gadgets and sensors and AI-driven apps in logistics and supply chain management can completely reduce the burden of all the repetitive and daily tasks in the industry. 
While this reduces the workforce in some areas, these technologies will also create new job opportunities for technology experts, developers, and strategists. The entire industry, after passing through this hi-tech transformation, will settle with a more stable and expertise-driven workforce. 
Supply chain and logistics are some of the key beneficiaries of the new technological evolution. Big data analytics, the Internet of Things, and artificial intelligence together are shaping the entire industry for smarter, streamlined, cost-effective, and more efficient output.