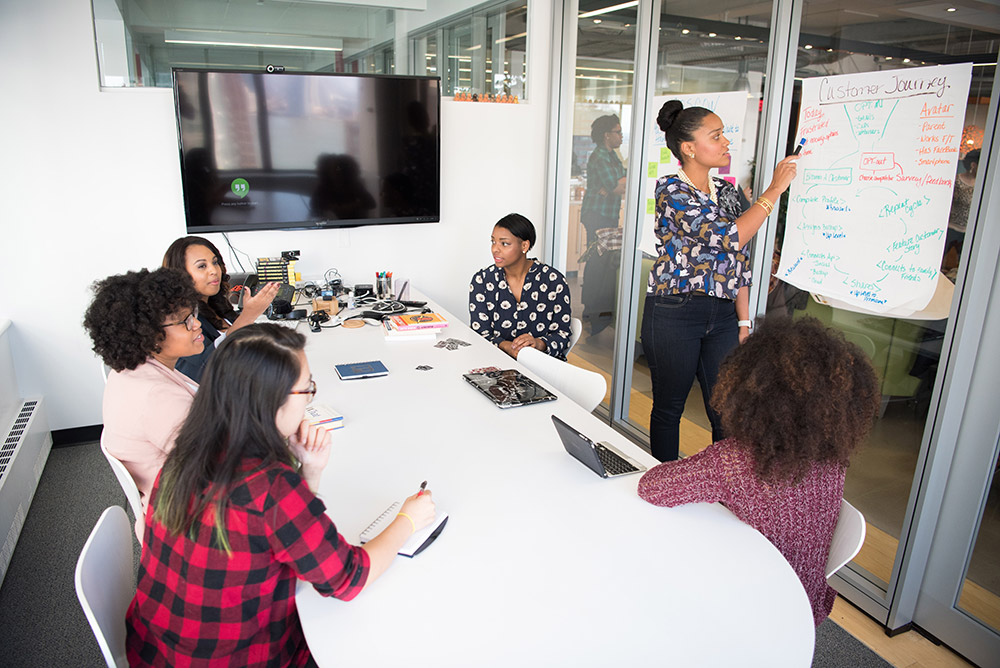 In order to best use service development resources, it is important to follow a process that suits the organization's corporate model, overall business strategy, service type and current service offerings. Most models involve:
Idea generation: Development of ideas for new service offerings or adaptations based on a continuous, systematic approach for identifying and analyzing service opportunities.
Idea distillation or screening: Elimination of unsound ideas prior to allocating resources through the assessment of the idea based on criteria such as cost and perceived benefit to consumer.
Concept definition and development: Similar to the beta testing process for products, this involves the presentation of ideas or feedback received from consumer test groups that measure their attitude towards the new offering or adaptation to improve or refine the new service concept.
Test marketing: Process using quantitative and qualitative methods to evaluate consumer response to the service experience, to assess potential uptake and further refine service offering or marketing plan.
Service launch: Implementation of the complete marketing plan with a full introduction of service offerings to potential customers; this does not apply to contracted services where the request for services is through a bidding process and implementation is determined through sales contract negotiation.
Want to learn more about how to make your services more useful, usable and desirable? Check out the FITTskills Service Development online workshop!

The development processes for services as illustrated in Figure 2.1 and Figure 2.2. have feedback loops to provide continuous feedback for future adaptation or on-the-spot tweaking. There are also service development models that are more suited for addressing problems or issues, such as the double diamond process illustrated in Figure 2.3. This model may be used for developing value propositions for specific project proposals or bids, such as engineering services.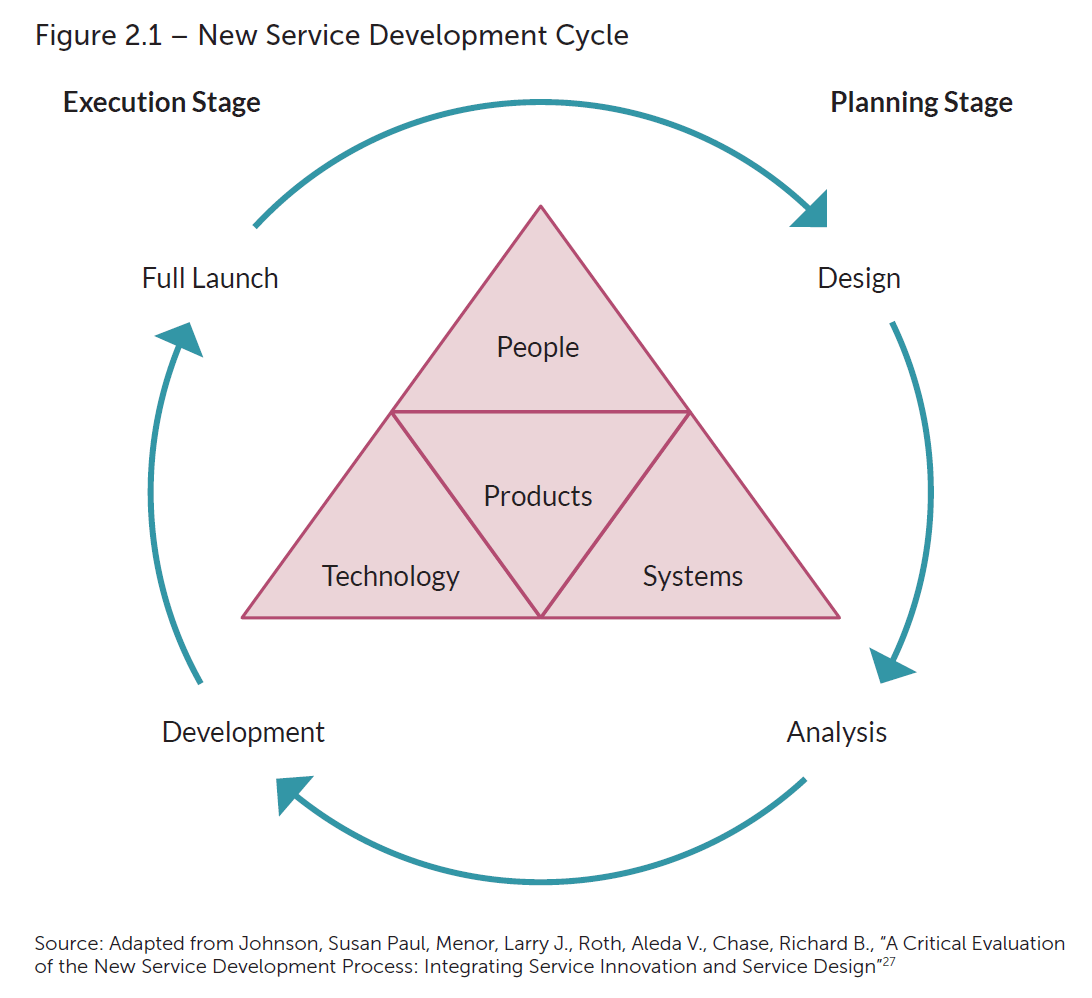 Figure 2.1 has four main stages: design, analysis, development and launch. The first two stages focus on planning, while the second two stages focus on execution. This process is facilitated by enablers–the people, products, technology and systems that are involved in the design of the service.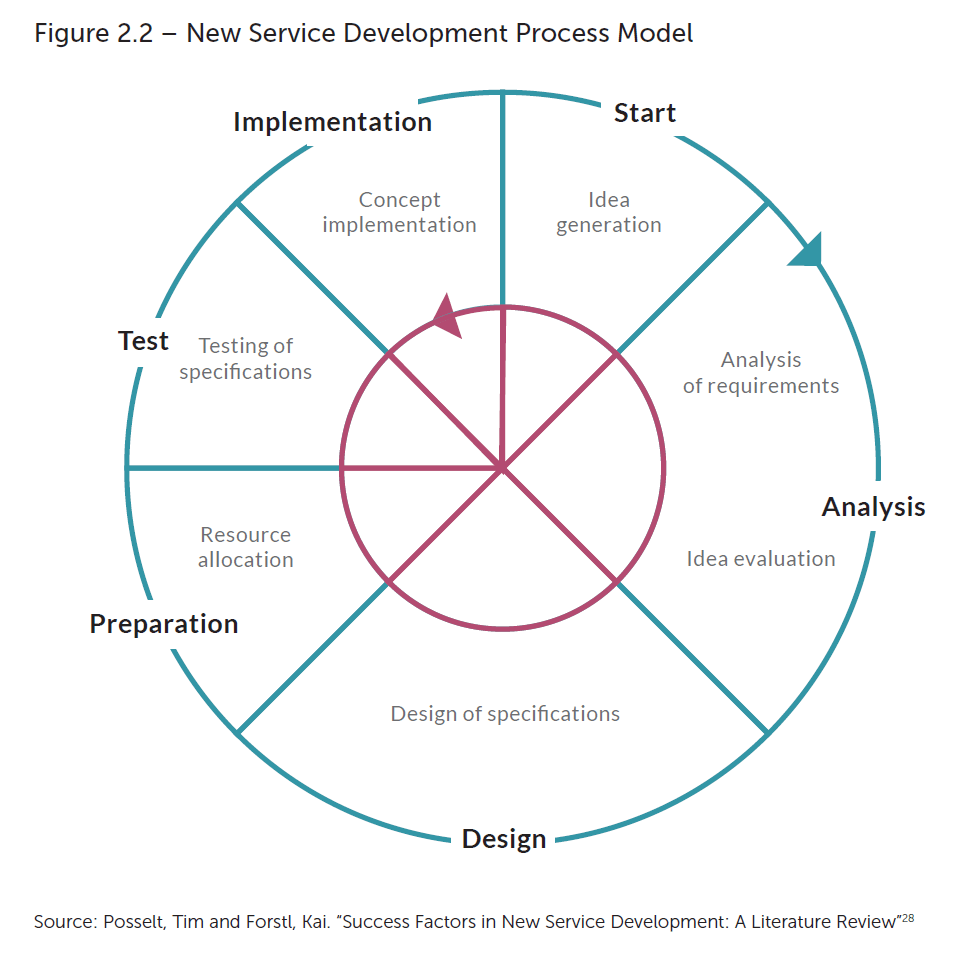 Figure 2.2 displays another process for service development. This process begins with idea generation. Each idea is assessed and the most promising ones selected. A deeper analysis of the idea is undertaken to outline the specific resources needed for the new service. Once the resources are determined, they are allocated to the service.
At this point, the service is tested. The testing phase is specifically designed to detect problems with the service, however the process can move backwards at any stage to facilitate further refinement. Finally, if the service passes the testing stage, it will be implemented and introduced to the market.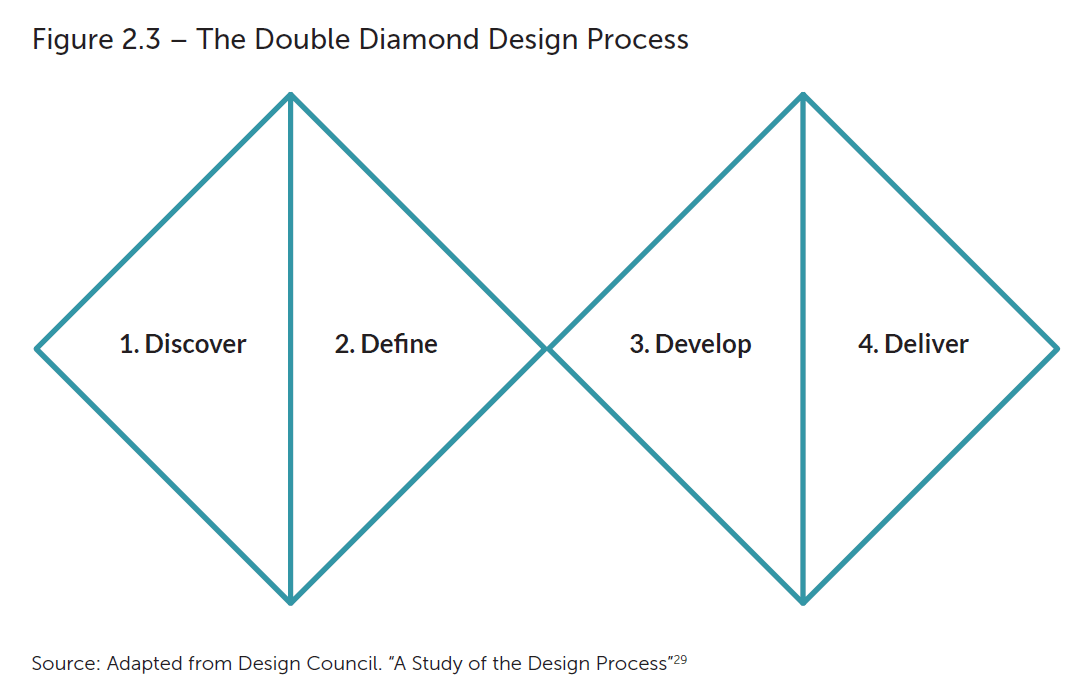 The double diamond process, shown in Figure 2.3, has two phases that are broad in scope, and two phases with a deliberate narrowing of scope. The first phase seeks to identify problems that exist with current services or that could be solved by new services. This phase is exploratory and seeks to gather as much information as possible to broaden knowledge.
The second phase seeks to make sense of the information gathered in the first phase. The findings of phase one are analysed and synthesized into a limited number of potential service solutions that can be acted upon.
In the third phase, the potential solution(s) are developed and tested. Again, there is a broadening of scope as information and feedback are collected and used to refine different components of the service. Finally, the fourth phase narrows to a well-defined service that meets the needs identified in the first phase, and it is made available in the market.
Using a systematic approach to service development enables a rational, inclusive approach to continued growth. It provides essential information with which to build a business case for new services or innovations to existing services, as well as a means to reasonably allocate organizational resources.
This content is an excerpt from the
FITTskills Service Development workshop.
Start the workshop today to learn in 30 days or less how to expand your market share in the fastest growing segment of global trade by tailoring new or existing services to meet customers' needs and preferences.
Learn more!