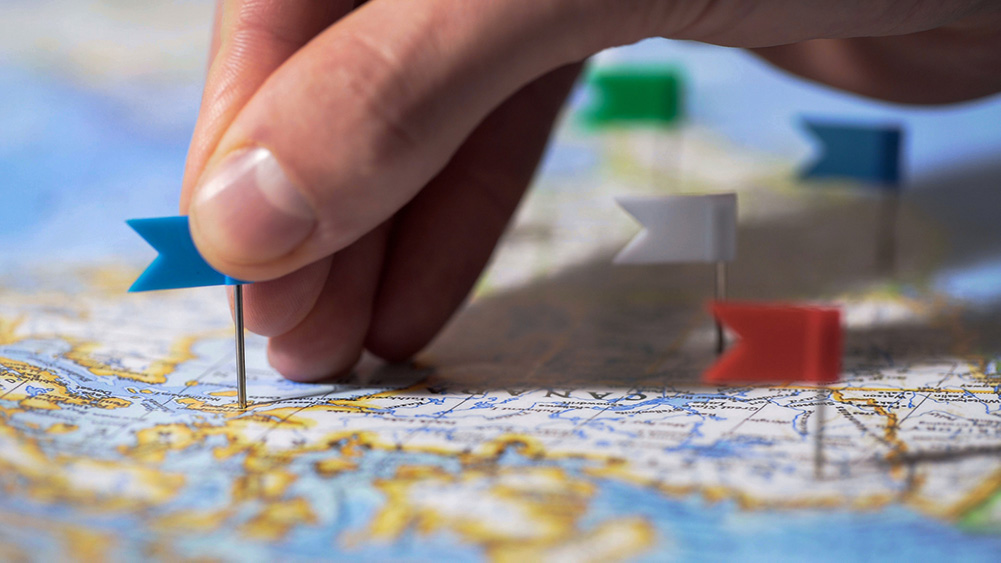 For many organizations looking for a presence in a foreign market, the first step is to establish a representative office. Opening a branch office is a foreign direct investment entry strategy. It is often used as the first step in a market entry strategy, to gain a foothold, make an organization's presence known and obtain valuable information about the target market.
A representative office is a good way to get solid information about market dynamics, customer preferences and product suitability. It can also lobby, on behalf of the organization, to remove regulatory and other types of barriers. Virtually any type of business might benefit from using a representative office as the initial market entry mechanism. A small service-type business may never evolve beyond the representative office, while a capital-intensive business may use the representative office as the first step in a multi-stage strategy.
Retail outlets
Some organizations go beyond the representative office to create a network of retail outlets on behalf of the parent organization. Such outlets might be wholly owned and operated by the parent, as is the case with Walmart, or they can be dealerships, owned by operators with an exclusive relationship to the parent.
Establishing a retail outlet gives the parent organization direct control over the whole distribution chain, from initial production to final sale. It puts the organization in direct contact with its customers, allowing for a closer monitoring of their reactions.
However, it also makes the organization directly responsible for hiring and training staff, managing inventory and operating the outlets. This may be less an issue of cost than of administrative complexity. Generally, only large corporations handling significant volumes of merchandise geared for a mass market will be interested in controlling their own retail outlets.
Want to learn more about conducting proper research, selecting the most effective entry strategy and implementing it efficiently? Check out the FITTskills International Market Entries Strategy online course!

Case Study: Taste Spain
Taste Spain, a Spanish food vendor, set up two wholly foreign-owned enterprises (WOFEs) to meet growing demand for wine and food products in China.
Through market research, the organization discovered that China's demand for consumer food and wine products is great but supply is limited, creating vast opportunities for newcomers.
Taste Spain initially set up a WOFE with the business scope of importing and selling wine. It found that the distribution network was fragmented and time consuming to navigate. It also found that warehouses were badly managed, so it decided to set up its own storage facilities for greater quality control.
After increased demand from distribution partners, it decided to set up another WOFE to import and distribute Spanish agricultural goods and food.
From submitting a sample for inspection to receiving approval from the General Administration of Quality Supervision, Inspection and Quarantine of P.R.C. (AQSIQ), the entire process for labelling approval took three to four months.
To protect its intellectual property, Taste Spain registered its trademark with the China Trademark Office (CTO) in both colour and black-and-white versions. The entire trademark registration process took about 18 months.
Advantages and disadvantages of opening a branch office
Opening a branch office in a target country is a relatively simple way to establish a presence, gather useful intelligence, network, perform product testing or even conduct marketing before making a more serious commitment of resources. However, it will incur costs and could present tax or legal problems. Property leases also have to be dealt with.
Owning a retail chain overcomes most market barriers. It facilitates gathering intelligence about customer preferences and supports a high level of responsiveness to customer demand. It gives an organization complete control over how its products are positioned, advertised, marketed and sold. The organization can train its staff to respond to customers in a certain way. It can use its retail outlets to deliver after-sales service. This strategy also gives the organization direct contact with the end-users of the product, enabling it to remain responsive to changing tastes.
However, this strategy is very expensive and time consuming. The organization must assume responsibility for every link in the distribution chain and consider issues associated with fulfilling legal and tax requirements.
When is opening a branch office a suitable strategy?
Opening a branch office is a strategy that organizations should consider if they:
Want to establish or expand their presence in a target country relatively easily
Can devote the managerial time required to employ personnel, find and manage offices and maintain operations
Can deal with the legal aspects of being liable for civil action taken against the office
This article is an excerpt from the
FITTskills International Market Entry Strategies course
. Excel in new markets by establishing and managing strategic global business alliances through use of research, evaluation, negotiation and continued communication.
Learn more!