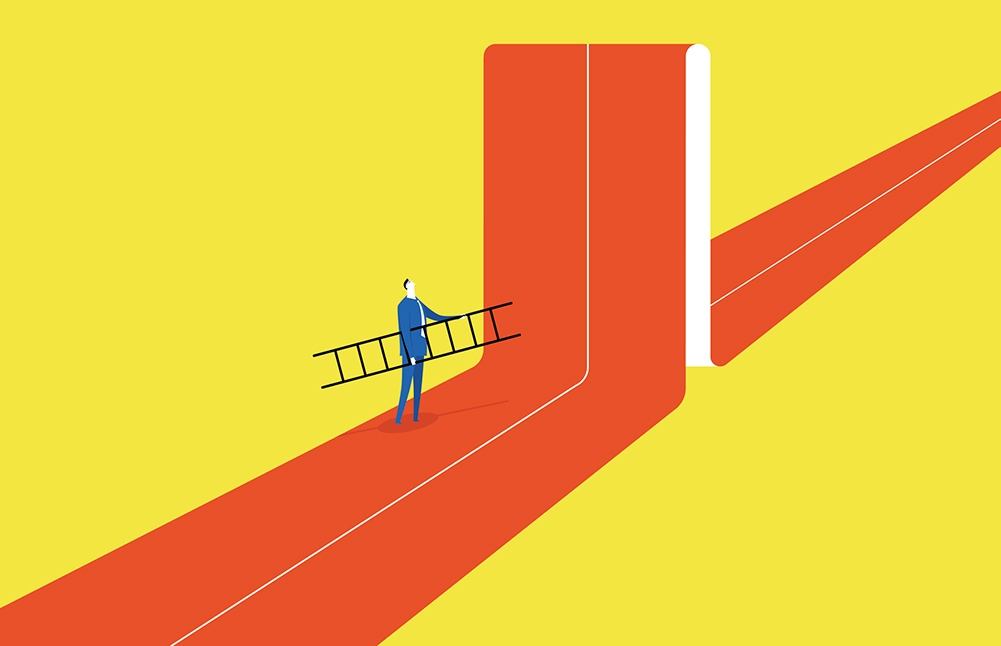 Whenever organizations try to enter a market, they will encounter some obstacles or conditions that make entry more challenging, more expensive or even impossible. Without a full understanding of the different types of market entry barriers, organizations may choose an ineffective market entry strategy. The research and risk analysis completed as part of the feasibility study may reveal potential barriers.
Here are nine of the most common market entry barriers and potential strategies to address them.
1. Trade and economic sanctions
Choose a different market not affected by economic sanctions
Export a different line of products/services not subject to trade sanctions
Delay market entry if it appears sanctions may be lifted
2. Export and import controls
Select a different market with which to trade
Develop alternative goods/services to trade
3. Customs tariffs and taxes
Develop value-added activities in the target market, such as after-sales service, that are not subject to tariffs and will enhance the value of the more expensive product
Start producing goods in the target market to avoid the need for importing
Partner with an organization in the target market that will produce goods at its facilities
4. Import and tariff quotas
Export to a different market
Develop products/services that will not be subject to quotas
Produce goods/services in the target market to avoid having to import
5. Government subsidies
Develop value-added activities in the target market to increase the attractiveness to foreign purchasers
Adapt the product or service to give it more appeal and justify the enhanced price
Want to learn more about developing a strategic plan for market entry? Check out the FITTskills Planning for International Market Entry online workshop!

6. Trade blocs (if the organization's nation is not a participating member)
Partner with an organization in a preferred trading relationship with the chosen market or in the chosen market
Set up a subsidiary organization in the chosen market or in one that has a preferred trading relationship
Invest in production facilities in the chosen market to avoid the need for exporting
Adapt the product or service to enhance its perceived value and justify the increasing price
7. Political instability
Enter the market for a short-term venture only
Limit exposure by not locating facilities or employees in the country
Request cash or an irrevocable confirmed letter of credit up front, before delivering goods or services
8. Customer preferences (product familiarity, religious and cultural aspects, language, etc.)
9. Economic barriers (costs for land, construction, raw materials and resources, tax rates, market wage rates)
In markets that will not bear the cost of the product/service, assess ways to cut costs
Reposition product/service as a luxury item
Specify payment in stable currencies
Use hedge funding techniques to mitigate currency risk

How will you handle the market entry barriers facing your business?
Careful research will identify potential problems in a market and those problems will vary from one market to another. For example, Canadian exporters to the U.S. might not encounter many cultural barriers, but they will have to overcome those imposed by U.S. protectionist legislation.
It is important to evaluate exactly which barriers apply to which markets. Only then can decision-makers responsible for logistics, marketing and distribution develop a plan, recommendations and proposed solutions to overcome or minimize the impact of the specific barriers, allowing for the desired market penetration.
There are few barriers, no matter how difficult or insurmountable they seem, that cannot be overcome or at least minimized. The process requires a detailed study of each barrier and consultation with available experts, including local business people.
A preferred strategic approach is to use partnering to help overcome most, if not all, barriers to entry. Local partners can provide insights and useful advice into market dynamics, serve as representatives and agents, and become business associates and even permanent joint-venture partners. A careful use of partnering strategies can go a long way toward eliminating barriers, reducing risks and smoothing the way to market entry.
This content is an excerpt from the
FITTskills Planning for International Market Entry workshop.
Start the workshop today to learn in 30 days or less how to maximize your odds of success and reduce any risks as you move into a new market by improving your strategic planning process.
Learn more!