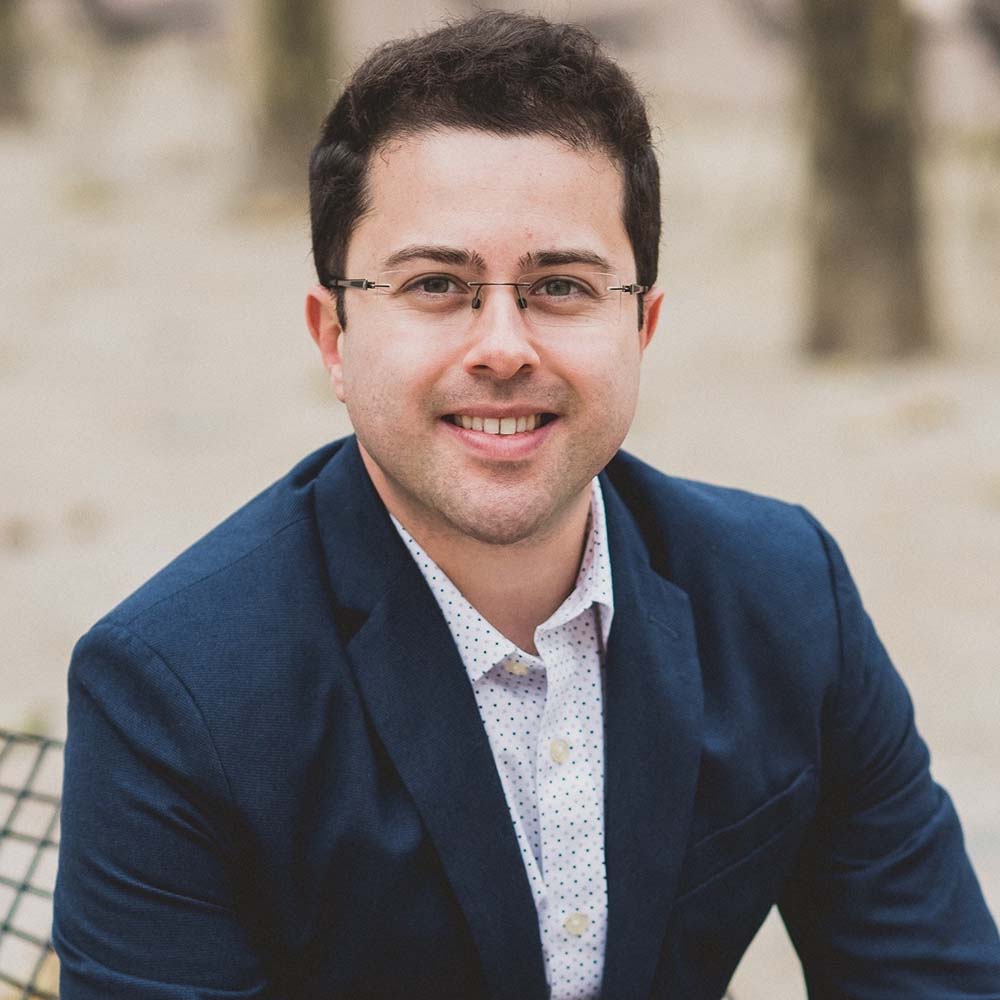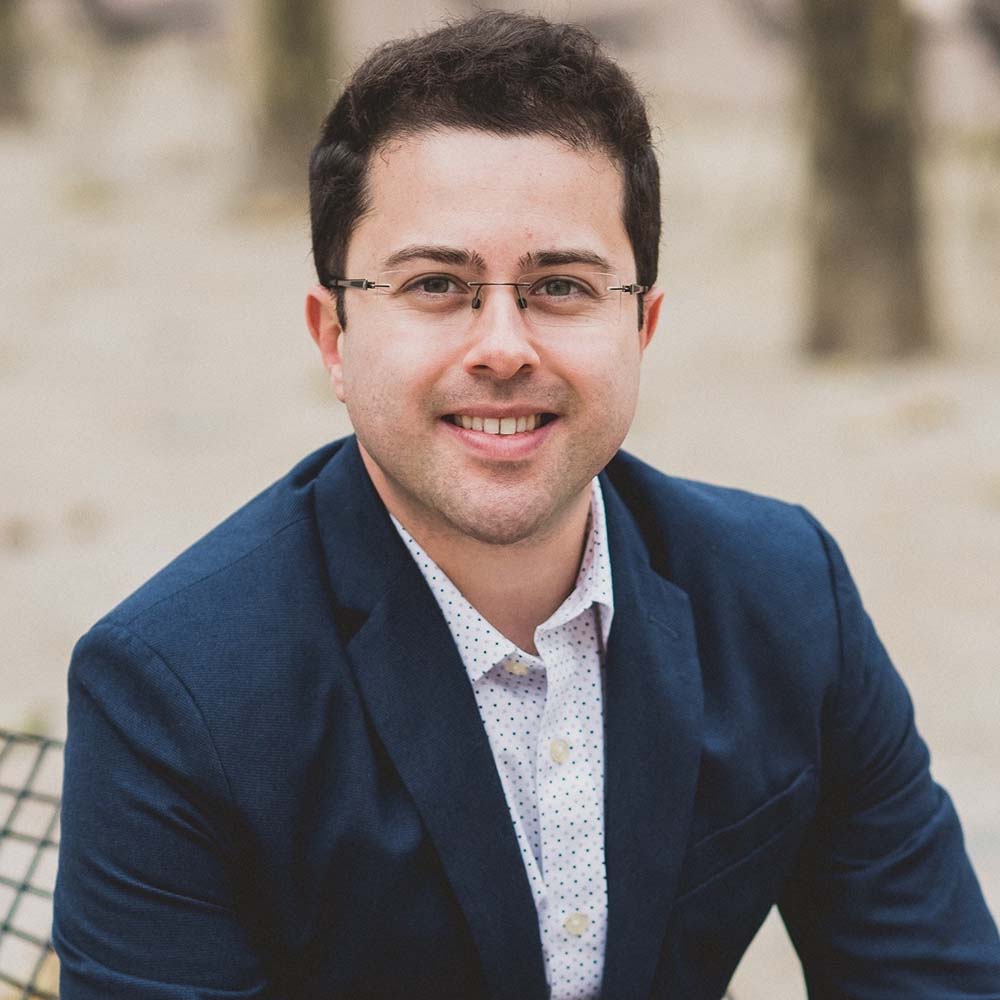 Earned his elite CITP®|FIBP® designation: 2013
Simon Slyper, CITP|FIBP, is a highly skilled and passionate international trade specialist with a deep-seated curiosity for the world around him. It shaped the development of Simon's career in international trade and drives him to continually develop his skills to help his company navigate complex trade regulations, demands and challenges.
Simon's global perspective was shaped from an early age, nurtured through travel, reading and making a concerted effort to interact with people from other countries.
"Ever since I was young, my parents encouraged me to stay current on global events and news. Reading was greatly fostered in the home. My summers from age 10-16 were spent at sleep-away camp in the mountains of Pennsylvania where people from all over the world would come. I had the incredible opportunity to become great friends with people from England, Taiwan, Israel and Mexico among other countries, learning from them about their culture and experiences."
In high school, Simon was very involved in Model U.N. and wrote on global issues for his high school newspaper. These influences shaped his choice of post-secondary studies. He went on to earn a B.A. in Political Science and a minor in Arab Studies from American University in Washington, D.C.
Learning to appreciate the importance of trade
While at American University, he interned at the Center for Jewish-Arab Economic Development (CJAED) in Israel for four months. CJAED works to promote Jewish-Arab economic cooperation as well as develop a thriving Arab sector in order to establish peace, prosperity and economic stability in Israel and the region. While there, he gained a deeper understanding of how important trade and economic development is for security and integration.
"One of my responsibilities at CJAED was to write grant proposals to secure funding for economic development projects in Israeli-Arab communities. I reviewed and assessed the viability of business plans and crafted successful funding proposals to international NGOs. Many entrepreneurs were able to utilize the funding received to build and grow their business and develop self sufficiency. It was a very rewarding experience and inspired me towards a career in international business."
Studying in Washington, the nation's capital, Simon had the opportunity to interact and work with people from all over the U.S. and the world. As a Congressional intern on Capitol Hill, he worked on legislative issues related to manufacturing and trade.
Upon graduation from university, Simon started working for the Department of Homeland Security (DHS) in the Office of Biometric Identity Management (OBIM) analyzing visitor entries from overseas, visa overstays and conducting security investigations.
"This experience greatly assisted me in honing my analytic and organizational skills. The position required serious attention to detail and a solid understanding of U.S. immigration law. The knowledge and skills learned in this position transferred well into my trade career. Attention to detail is one of the most critical skills you can have to be successful in import-export compliance."
After a few years, he felt that he needed to branch out and develop practical business experience. He had always had an interest in business, with so many proprietors in his family. After working for a short while in the United Kingdom for an e-commerce company, he knew he needed a structured international business education and found FITT.
Studying for future success
Simon chose to return to his studies and pursue his official certification by enrolling in LaSalle College's FITT program where he took the FITTskills courses and earned his diploma in International Trade, Import-Export.
"My experience at LaSalle College and taking the FITT courses provided me with a solid grounding of what to expect once working in a professional trade position. A few of my favorite courses were Legal Aspects of International Trade, Global Supply Chain Management and International Trade Finance. My professors' real-world business and trade experience separated FITT from any other trade program. I particularly enjoyed when my professors would give real world business examples from their work experience."
Mastering the ins and outs of international trade compliance
After completing his program at Lasalle, Simon was hired as a trade compliance expert with Hitachi America's Import-Export Office (IEO). He grew his experience working with a group of seasoned trade professionals who provided trade compliance consulting and support for dozens of Hitachi companies and group companies in North America (Canada, U.S., Mexico), and Central and South America.
As a passionate and dedicated member at Hitachi IEO, Simon worked on a wide variety of trade related activities such as but not limited to product classification using the Harmonized Tariff Schedule (HTS), export screening, valuation analysis, C-TPAT and broker management.
"One of the many challenging, but dynamic aspects of working at a company as Hitachi, particularly in the field of trade compliance, was needing to understand the latest technologies and products through an import/export lens. Highly complex medical devices, for example, with potential dual-use export control concerns required understanding every facet of the product and associated regulations. Proton beam therapy project sites with strict shipping and construction timelines required prioritization of work items and close cooperation with our counterparts in Japan.
"Speaking before the Hitachi Procurement Council at Hitachi America R&D in Santa Clara, California on Trump trade and governmental policy developments was a career highlight for me. I was able to utilize my public speaking experience from my FITT courses and legislative research experience on Capitol Hill to deliver key points that supply chain and procurement professionals could utilize towards future business planning."
After several years of providing trade compliance consulting and support services for Hitachi America's Import-Export Office, Simon joined Amscan Inc., the largest designer, manufacturer, and distributor of decorated party goods and party accessories in the world.
In his current role of Senior Customs Compliance Specialist – Logistics Group, Simon is responsible for a varied and dynamic range of customs compliance activities. These responsibilities range from but are not limited to ensuring that accurate import data is provided for the clearance of shipments, maintaining product details for Partner Governmental Agencies (PGA) compliance and developing tariff engineering strategies for multiple product lines.
Simon works with numerous internal and external teams such as logistics, customs brokers, product managers and sales to ensure that the importation and exportation of company products are compliant with U.S. customs regulations.
"I am in a whole new world commodity wise coming from Hitachi, but the challenges and complexities are the same, if not greater. Whether it is working on complex tariff classifications or preparing advanced ruling requests on behalf of Amscan to U.S. Customs, every day allows me to develop and grow in new areas."
Simon's advice for those considering or starting an international business career
We asked Simon for some advice for those who are considering or are just starting their international business careers:
Read, read, and read! Stay informed. Be curious. Ask questions.
Keep organized and an open mind.
Know what's going on around you. Don't stay chained to your desk. Talk to people. Attend events, seminars, online webinars and conferences to expand your knowledge and to learn about what other people are doing.
The devil is in the details; thoroughness in what you do is critical.
Be patient. Knowledge and confidence in what you do takes time.
Relationships are everything. Be courteous and respectful to everyone you meet.
Simon's future goals are to continue expanding his knowledge in trade compliance, broker management and logistics and keep developing in his trade career.
Earning the CITP®|FIBP® designation demonstrates a commitment to international trade and grants me a high level of credibility within the field. I look forward to playing a more active role with FITT here in the United States and being a resource for those in or looking to enter the field of international trade."
Learn more about the CITP®|FIBP® designation
INTERNATIONAL BUSINESS CERTIFICATION—CITP®|FIBP®
Advance your career and build your professional credibility in the field of global business by earning the Certified International Trade Professional (CITP) designation.
Why Earn the Certified International Trade Professional (CITP) Designation?
The Certified International Trade Professional (CITP) designation is the world's leading professional designation for the field of international business. So whether you're new to global trade or have over a decade of direct experience, you'll find the CITP designation can help advance your career and build your professional credibility.
The CITP designation sets you apart in the competitive international business industry because it's proof you possess the competencies global business experts have identified as being essential for a successful career in international trade. It also recognizes your dedication to ethical business practices and ongoing professional development—both of which are desirable traits for today's global business practitioners.