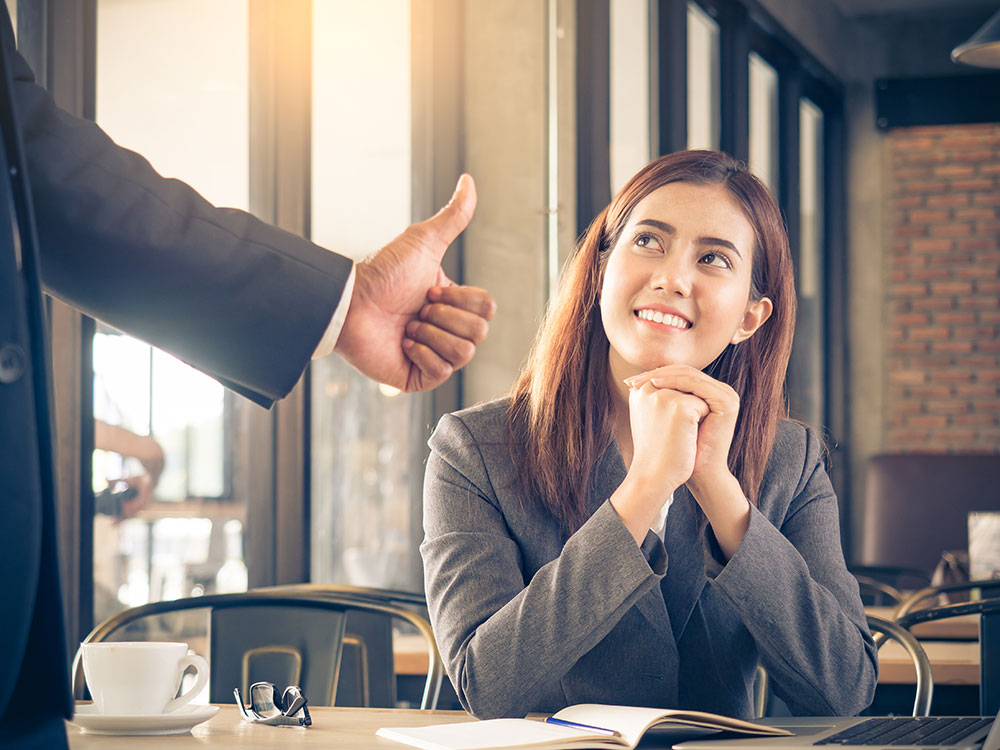 International business-related jobs pay an average of 13-18% more than domestic-focused positions. And with more trade happening than ever before in history, there are new opportunities opening up all the time. So, where do you find these lucrative jobs?  Here is a look at 10 of the best online sources trade professionals can use to find their next job.
If you're not yet on LinkedIn, you should be! Beyond job searching, LinkedIn is the top business networking site in the world. You can use it to upload your resume and create a detailed bio that lays out your experience and the skills that you have to offer prospective employers, but it's also a place for conversation and connection.
Join groups of like-minded business professionals and talk shop, find out about the latest opportunities, events and more. You never know who might know someone that's looking for a candidate just like you. LinkedIn also boasts having over 2000 international trade in the jobs posted on its site, as well as thousands more specific to international logistics, trade finance or global sales.
Monster.com is another titan in the online job search world. Started in 1999, it's also one of the most experienced. Like LinkedIn, Monster also has hundreds of international trade jobs posted on its platform that currently need filling. In fact, there are 771 jobs specifically referencing international trade listed on Monster right now. These jobs include Senior International Trade Analyst, International Trade Export Coordinator, and Sales Associate for International Trading Company. They also post great articles featuring tips, tricks and resources to help you rise above the pack and find the right job for you.
CareerBuilder.com provides labor market intelligence, talent management software, and other recruitment solutions, including online career search services for more than 1,900 partners in 24 countries. There are currently over 300 jobs referencing international trade that need filling on this site, including Import/Export Coordinator, International Trade Compliance Specialist, and Senior Analyst – International Trade Compliance. Regardless of whether you are just starting your career or are highly experienced, there are many opportunities on this site.
Indeed.com is a basic, no frills job search site that pulls in job postings from all over the world, using a simple, easy to use interface. You'll find company reviews, salaries and a wide variety of jobs on its platform, including over 850 specifically mentioning international trade. These jobs include International Trade Compliance Specialist, International Trade Specialist, and Trade Show Management Marketing Specialist. If you are looking to find work in the international trade industry, it can be a great place to start searching.
The Federation of International Trade Associates (FITA) website is another good place to look. The FITA Global Trade Portal is an aggregate source for international import export trade leads, events, and links to 8,000 international trade (export import) related websites. FITA's website has over 140 international trade jobs posted on it, including Director of Sales and Marketing and Assistant Marketing Director. This website is a recognized authority in the industry, and a good place to look for high quality international trade prospects.
More than just a job post site, Glassdoor gives you the chance to get more detailed insights into prospects with reviews of employees, employers and interview experiences as well as past salaries for specific positions. Contributors all post 100% anonymously, so you can get full transparency into companies and jobs posted. Currently, there are over 1,500 international trade jobs listed, and more are being added every day. Examples include DMS Specialist – International Trade Compliance, Trade Compliance Specialist, and International Trade – Senior Specialist.

Ziprecruiter may be the site that has the largest amount of international trade jobs, as it claims to have over 23,000 international trade job postings. Examples of specific job titles listed include International Trade Specialist, International Trade Associate, and Senior Analyst – International Trade Compliance. Ziprecruiter boasts that you can apply for jobs with just one click! Together the volume of jobs and ease of use are two good reasons to give this site a try.
Snagajob has a very catchy title and specializes in hourly-wage jobs. But whether you are looking for a salaried or hourly-rate position, there is a high number of quality international trade jobs listed on this site. These jobs include Associate Director of Trade Revenue Systems, Trade Compliance Analyst, and Staff Counsel – US Distribution and Trade. There are over 2,200 international trade positions that are currently listed on Snagajob.com, making it another great place to snag an international trade job.
Robert Half International, is an American human resource consulting firm with over 325 locations worldwide. The website doesn't host as many listings as sites like Ziprecruiter or LinkedIn, but that also means that there is significantly less competition for the available positions. On RobertHalf.com, there are dozens of international trade jobs listed, including Export Clerk, Customs Declaration Assistant, and Export Specialist.
Your job search can begin right here at TradeReady.ca! Updated on a weekly basis, we curate the best and most varied import/export opportunities for international business professionals in Canada and the U.S. Look to the featured jobs section for positions that have listed FITTskills training and CITP certification as assets to get preferred candidate status. Find opportunities from Royal Bank of Canada (RBC), Sunblest Commodities, DHL, Clorox, Export Development Canada (EDC) and many more. Looking for highly qualified candidates? Send us a message at marketing@fitt.ca with your job listing today!
Your next job could already be posted – are you ready to start looking?