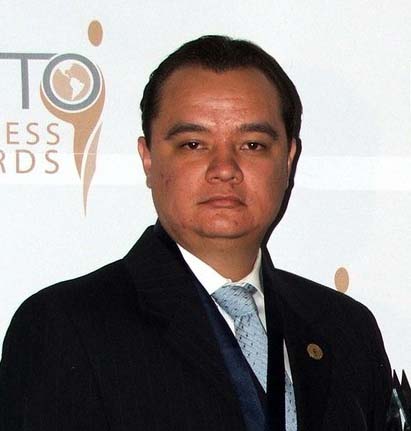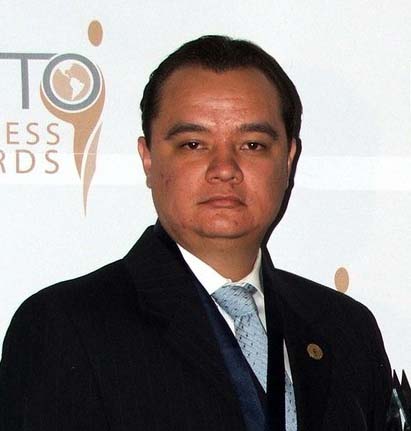 Earned his elite CITP®|FIBP® designation: Feb. 2019
For Enrique Sobalvarro, international trade has been a passion for a long time. Even as a child, he remembers being enthralled by the idea of products arriving by post from the opposite side of the world.
When he began studying at university, Enrique developed his strategy for entering international trade: he decided to learn how to operate and manage a business, and then how to expand to international markets.
In the last phase of his studies, he volunteered at a company that imported clothes and sporting goods. As an intern in the purchasing and logistics department, he started learning about the documentation for receiving imported goods. He continued to learn the ins and outs of importing by getting to know the customs procedures at the seaport where the containers arrived. Proving to be a quick learner, within a few months, he was offered the position of Director of International Operations.
Helping hundreds of businesses succeed internationally as a trade consultant
Enrique is proud to have assisted more than 200 small entrepreneurs in going global through his support with strategic planning, analysis of product adaptation for their target markets, tariffs, international marketing, strategic negotiation, Incoterms and logistics.
One particularly interesting project involved the introduction of a brand of children's clothing into local and international markets. Enrique guided his client through the challenges of dealing with very demanding requirements for production, packaging, logistics, traceability, and quality of materials and designs. He was particularly proud to help the company achieve success because of their sourcing and hiring strategies.
"This brand was produced 95% with national raw materials and 100% local workforce (Mayan indigenous people) who were educated to be trained personnel, under global standards."
Global trade delivers rewarding experiences
Another of Enrique's favourite career accomplishments was contributing his guidance to create a business plan for a start-up company selling infant garments in the southwestern U.S. Thanks to his help, the company became the Silver Winner of the Start-Up of the Year, Founded in 2016 category at the Golden Bridge Awards.
In another particularly memorable situation, Enrique was called to help an entrepreneur who had problems with a certificate of origin for products destined to enter the Dominican Republic. At that time there was no free trade agreement between Guatemala and the Dominican Republic, and it was known that Dominican customs did not allow imports outside of regular tariffs.
Enrique was able to fully leverage his knowledge of all the treaties made by Guatemala and Central America and arrange for better terms, less tariffs, and more efficient passage through the Dominican Republic's customs for his client. After a successful resolution to the issue, Enrique enjoyed the benefits of many referrals from his grateful client to friends and business colleagues.
With his many years in trade, Enrique offers some valuable advice he's learned throughout his own experience:
"Never take anything for granted, and double-check everything because in this business, not paying attention to details can be inordinately expensive."
Using his experience to join the CITP community
After applying for the CITP®|FIBP® designation via the Executive Path option and receiving his designation, Enrique is proud and honored to have joined this international community of global business professionals.
For Enrique, "to be in this select group of professionals has been one of my greatest challenges and at the same time a great satisfaction."
Not satisfied to simply rest on the laurels of achievement, Enrique intends to contribute not only to the organization where he practices global trade, but also to his fellow CITPs.
I am now part of this select guild of colleagues, with whom I will share experiences in our professional paths. With each success of the past and those to be achieved in the future, I will contribute to further enhance the prestige and excellence of being a CITP.
Want to connect with Enrique?

LinkedIn: Enrique Sobalvarro, CITP
Learn more about the CITP®|FIBP® designation
INTERNATIONAL BUSINESS CERTIFICATION—CITP®|FIBP®
Advance your career and build your professional credibility in the field of global business by earning the Certified International Trade Professional (CITP) designation.
Why Earn the Certified International Trade Professional (CITP) Designation?
The Certified International Trade Professional (CITP) designation is the world's leading professional designation for the field of international business. So whether you're new to global trade or have over a decade of direct experience, you'll find the CITP designation can help advance your career and build your professional credibility.
The CITP designation sets you apart in the competitive international business industry because it's proof you possess the competencies global business experts have identified as being essential for a successful career in international trade. It also recognizes your dedication to ethical business practices and ongoing professional development—both of which are desirable traits for today's global business practitioners.