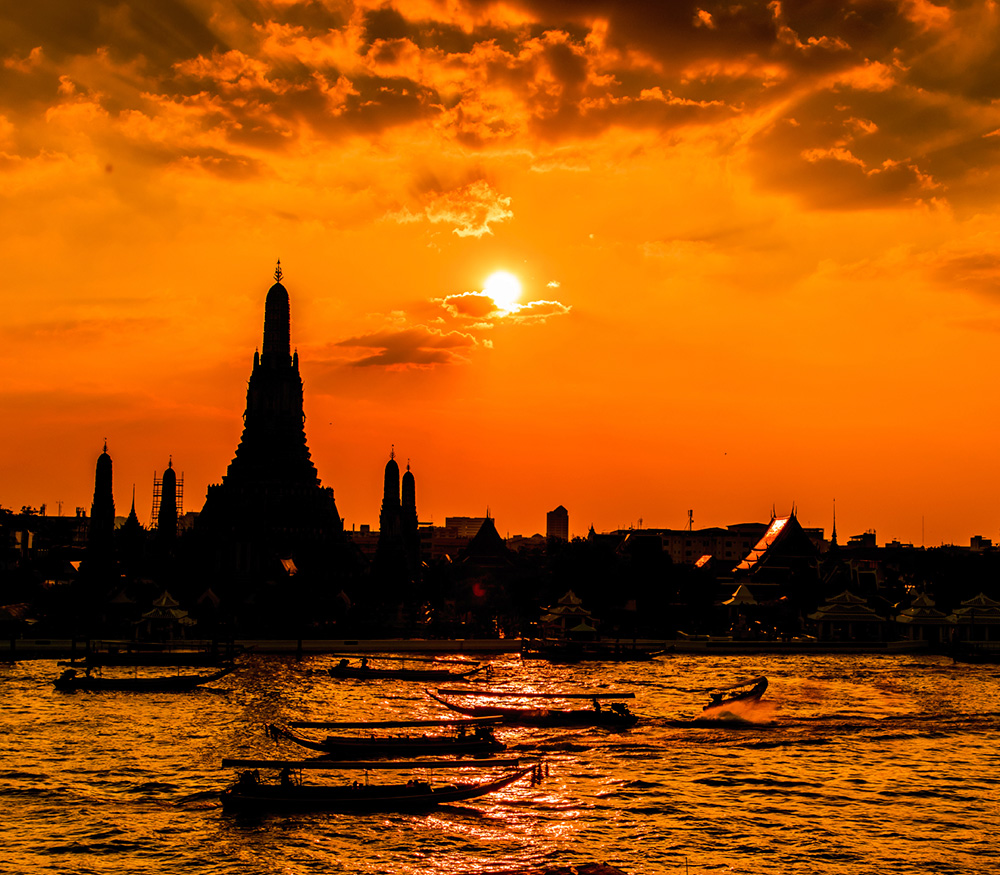 You've finished conducting your market research. You've identified trade and investment opportunities you want to pursue in your target market, you've examined your company's ability to expand into that market, and you've had preliminary discussions with parties that can assist you with your internationalization activities.
Your next move should be to visit the market with which you plan to invest and/or trade!
Below are four perspectives on how in-market visits can help with the opportunity-identification and market validation processes.
1. Witness firsthand the opportunities and potential of your target market
Visiting your target market will give you the ability to witness and validate the foreign market opportunities you plan to pursue firsthand, beyond what you are able to learn through market reports, market studies and presentations.
The Philippines has built a thriving Business Process Outsourcing (BPO) sector from the ground up. The country has overtaken India as the call-center capital of the world because of its highly educated workforce that can speak fluent English, and their strong grasp of Western culture.
In early 2011, I had the opportunity to work on a lead and investment generation project, which entailed finding North American companies that could potentially outsource their contact centre and other back-end functions to the Philippines.
The process took me to the Philippines and enabled me to see  government initiatives, private sector investments, and public-private partnerships that were designed to make the country a BPO hub in Asia and globally.
Some of these developments included the creation of industrial parks, business parks and specialized economic zones (SEZ) to anchor in investments; the building up of BPO sectors in the cities of Manila, Cebu, Davao, and Cagayan; and even the establishment of schools that teaches call center agents how to speak in various accents of the English language.
By conducting an in-market visit to the Philippines, I was able to connect with foreign companies including Expedia, Lexmark, Toshiba, Convergys and Telus, that all successfully invested and leveraged the country's BPO sector.
I was able to learn first-hand about the business environment, market entry challenges, and what it takes to be successful in the marketplace, and it helped me to identify opportunities in the BPO sector.
The
BPO sector
is seen as a significant growth driver for the Philippine economy, from its current GDP of $280 billion USD to a projected GDP of $1.2 trillion USD by 2030.
The rise of the country's BPO sector has paved the way for other technology clusters, including software development, game development and digital media. I believe these advances will provide investment and trade opportunities for Canadian technology companies in the Philippines.
If you wish to learn about more opportunities, you can visit Invest Philippines, which is the country's investment promotion agency (IPA).
2. Uncover nuances of your target market
In-market visits will help you uncover market nuances that could potentially act as market entry barriers or  delay your expansion process if left ignored.
As an example, I worked on a market assessment and sourcing project for used mobile devices in the ASEAN market. A market nuance not uncovered by the team visiting Hong Kong, the Philippines, Singapore and Vietnam through secondary research was the preference to use dual SIM phones in certain parts of Southeast Asia that have limited network coverage.
Having a dual SIM phone allows users to access multiple carrier signals.
By identifying this market nuance, we were able to adapt our business plan accordingly.
3. Connect with parties that can assist in the internationalization process
In-market visits will enable you to connect with parties that can assist in the internationalization process, including:
Government commercial representatives and sector specialists from the Canadian Trade Commissioner Services (TCS), investment promotion agencies (IPAs), and/or trade promotion organizations (TPOs) that can support your business interests and facilitate a soft landing should you decide to move forward.
Potential customers, potential suppliers and potential partners that can test the feasibility and fitness of the products and/or services you wish to introduce to your target markets.
Business associations that can provide you with market insights, guidance on how to navigate the market entry process and key contacts, including potential partners, distributors and end-users
C-level executives and business owners who can validate the market opportunities you plan to pursue and can share nuances, challenges and constraints in the marketplace.
4. Monitor your external environment, which can affect the market opportunities you plan to pursue
The task of monitoring the external environment is an ongoing process.
By conducting in-market visits, you are able to track any changes in the external environment, which may impact the trade and investment opportunities you plan to pursue.
This will enable you to take corrective action if need be and minimize risks prior to the execution of your trade activities and/or the establishment of your business operations.
In today's globalized world, Canada's economic well-being is tied directly to its economic linkages with other countries. Although Canada's supply chain is deeply integrated with the North American Free Trade Agreement (NAFTA) markets, I believe Canada needs to diversify its economic relationships.
By 2030, Asia is estimated to account for 64% of the global middle-class and over 40% of global middle-class consumption.
Given the tremendous foreign market opportunities Asia offers today and in the future, Canada needs to intensify its economic engagement in the region. If we don't, then Canada risks losing out to other nations that are actively pursuing opportunities in Asia.
Giovanni has written a series of articles about his applied knowledge of international business and trade relations in Asia. You can download the full series: